Finkelstein & Partners, LLP
1279 NY-300
Newburgh, NY, 12550
(845) 420-1779

Review Us On Google
Finkelstein & Partners, LLP – Winning Serious Injury Lawsuits Since 1959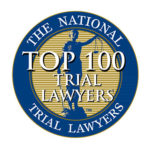 Enjoying time in and on the water can be great fun, but when a water-related accident occurs the results can be devastating and very complicated legally. A swimmer diving into a pool on private property falls under entirely different jurisdiction than a boating collision on ocean waters. Experience with admiralty and property law is vital to successful resolution of an aquatic accident case.
Cruise Ship Accidents and Injuries
Cruise ship accidents and common carrier accidents are among one of the many types of maritime accidents and liability cases. When a cruise ship operator fails to exercise reasonable care for the safety of its passengers, in accordance with maritime law, they will be held liable for any passenger injuries caused by their negligence. Typically, passengers must file claims for damages in the state indicated on the back of the ticket, regardless of the location of the incident or the passenger's hometown. Injured passengers can usually sue the operators of the cruise ships for injuries caused by employees, although courts differ on this issue.
Cruise ship accidents are not common, but do unfortunately happen. If you or a loved one has been involved in a swimming, diving, boating or cruise ship accident, let us navigate the legal waters for you. Contact us today for a free consultation.
Information provided by FindLaw
[/col]
---