Finkelstein & Partners, LLP
1279 NY-300
Newburgh, NY, 12550
(845) 420-1779

Review Us On Google
Finkelstein & Partners, LLP – Winning Serious Injury Lawsuits Since 1959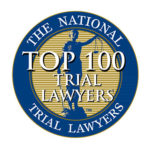 Have you sustained significant injuries in a trucking collision on the New York State I-87? Are you now dealing with extreme financial hardship, debilitating trauma, and other extensive losses that have forever changed your life?
If you are going through this situation, you do not have to endure it alone. With an experienced legal team fighting on your side, such as those from Finkelstein & Partners, you can have the help you need to go after the outcome you want and the financial damages you deserve.
Finkelstein & Partners—New York's Truck Accident Lawyers
Howard S. Finkelstein founded Finkelstein & Partners in 1959 in Newburgh, New York. Over the last 60 years, not only has the firm expanded to include multiple offices all over New York and New Jersey, it now has a staff of more than 85 lawyers and 170 paraprofessionals, all dedicated to providing those injured in an accident with the legal help, personal attention, and support they need.
Because of this commitment and drive, our economic recoveries for our clients are some of the highest in the state. Take, for instance, some of our most recent judgments, which include a $6.8 million jury award for a trucking accident and a $1.95 million settlement amount for a truck collision that involved a 16,000- pound truck and severe neck injuries. These outcomes have also led to our legal team being recognized as Super Lawyers and many of our attorneys being invited to become members of the exclusive Multi-Million Dollar Advocates Forum.
However, while our results show we are ready to go to battle on your behalf, they also show that when you work with our team, you will not have to worry about handling this challenging legal ordeal alone. Instead, you can focus on recovering from your injuries and getting the medical help you need.
You should not wait to contact us to discuss your New York trucking accident. We are available to meet with you in person at one of our many offices located across New York. We can also meet with you virtually or come to your home or hospital at our expense.
What Causes Trucking Accidents in New York?
Although almost a third of all trucking accidents result from driver error, these devastating collisions can also occur for many other reasons, including:
Trucks driving at excessive speeds
Driving under the influence of alcohol or drugs
Distracted driving
Defective trucks or their parts
Inexperienced or poorly trained truck drivers
Inadequate truck maintenance
Improperly loaded cargo
Yet, because this list does not contain every possible cause behind a truck crash, if you believe you have a valid case, reach out to an experienced New York truck accident attorney, like those at Finkelstein & Partners, as soon as possible. Our lawyers can review your accident thoroughly, determine if you can pursue legal action, and help you go after the money you deserve.
Injuries That Can Result After a Trucking Accident
Due to the size and weight of these trucks, the consequences of a trucking accident are often tragic, resulting in debilitating injuries and extensive pain and suffering.
However, while the severity and extent of these injuries will depend on the facts of the crash, these injuries frequently include the following types of trauma:
Spinal cord damage and paralysis
Head and brain injuries
Back injuries
Neck injuries
Soft tissue problems
Broken bones
Crushing injuries
Internal organ damage and bleeding
Significant lacerations
Facial injuries
Severe burns
Shock
In addition, many of these injuries will require substantial, ongoing medical treatments that can lead to extensive medical bills. That is why if you suffered harm in a New York trucking collision, reach out to a New York truck accident attorney as soon as possible. Our lawyers can help you determine the total extent of your injuries and losses and determine the maximum compensation they need to pursue on your behalf to ensure you can afford to continue getting the medical treatments you require.
New York's Local Dangers That Contribute to These Trucking Accidents
New York is home to millions of people, making for congested roadways and traffic situations. And while any of the state's freeways and streets can lead to a horrifying trucking accident, New York is also home to some dangerous roadways and intersections which frequently contribute to these tragic trucking crashes.
These roads include:
Interstate 90
Jericho Turnpike
Henry Hudson Parkway
Interstate 81
Interstate 87
Upper Broadway
The intersection of Tillary Street and Flatbush Avenue
The intersection of Pennsylvania Avenue and Atlantic Avenue
The intersection of 2nd Avenue and 59th Street
The Statute of Limitations for a New York Trucking Accident
Another issue that victims of a New York trucking accident need to watch out for is the time limitations that can impact their legal suit. According to these deadlines, also known as the statute of limitations, individuals hurt in a truck accident in New York will only have three years to pursue legal action from the date of the collision. If they fail to do so, they can be stopped from obtaining the compensation they need.
Yet, while three years may seem like a long time to file a legal suit, it is not always the best idea to wait that long to pursue legal action. Not only can certain exceptions to this rule impact this filing period by shortening the amount of time you have, but the longer you wait to file, the higher the chance is of critical evidence going missing, people forgetting what happened, and witnesses can no longer testify on your behalf.
For these reasons, you should not hold off discussing the incident with a knowledgeable car crash attorney. For instance, at Finkelstein & Partners, our skilled legal team can promptly review the circumstances of your crash, figure out the amount of time you have to file your claim, and help make sure that if you decide to go ahead with a lawsuit, that they submit the required documents and motions before this time expires.

New York Compensation Following a Trucking Accident
Trucking accidents result in serious injuries, leading to astronomical medical bills that can set you and your family back significantly in terms of finances, especially if you can no longer earn a paycheck after the collision.
Thankfully, you may be able to pursue certain types of financial damages that are associated with these injuries and other costs related to the accident.
These damages include:
Medical bills related to doctor and hospital visits, surgeries, medications, outpatient procedures, assistive medical devices, emergency services, and other treatments
Ongoing medical treatments, including physical or occupational therapy
Lost wages and reduced earning capacity
Personal property damages, including motor vehicle repair or replacement
Assistance with daily activities (such as grocery shopping, child care, personal aide)
Pain and suffering
Other emotional distress caused by the accident
Loss of enjoyment of life
Humiliation and inconvenience as a result of the accident
Burial and funeral costs, if the trucking collision leads to the death of a family member
Yet, to figure out which of these damages may apply to your case, it is a good idea to speak with a New York truck accident attorney with experience handling these complex claims. These attorneys can review what happened, determine which financial damages may apply, and help you go after the maximum economic recovery possible.
Handling the Insurance Company
Although you may believe that the insurance company will step in to help you through this traumatic ordeal, this is usually far from what happens. Since these companies are in business to make a profit, and every time they pay you less, the more money they make, they will do anything possible to reduce your injury claim or deny it altogether.
For these reasons, before you decide to handle these insurance companies by yourself, it may be a good idea to first discuss the situation with a New York truck accident attorney. These legal professionals can help you understand not only the things you should avoid discussing with these lawyers, but these attorneys can even take on these discussions with the insurer for you, protecting you from doing or saying something that can hurt your case.
Protecting Yourself and Your Rights After a New York Trucking Collision
While getting medical help should be your top priority after a New York trucking collision, there are other things you can do that can also protect your health and rights after this accident. Consider the following:
Get a Police Report
After a trucking crash, you or someone at the scene needs to call 911 right away and report the incident. This is the best way to alert emergency medical personnel of the collision so they can promptly get to the scene and help you.
In addition, once the police arrive and perform their investigations into what happened, they can provide you with a police report detailing their findings. If you decide to file a legal claim after this collision, your lawyer can use this report to help strengthen your legal case and figure out what happened and who was responsible.
Obtain a Medical Report
Most trucking accidents result in severe injuries that require immediate medical treatment. However, in the rare instance that the injuries appear minor, you should still get to a medical professional as soon as possible. These doctors can verify that you do not have any hidden injuries, such as brain trauma or spinal cord damage, and they can also provide you with a detailed medical report. Your attorney can use this report to help show the extent of your injuries and establish proof of a direct connection between the harm sustained and the trucking collision in question.
Gather Evidence From the Crash Scene
If you can collect evidence after the crash, you should try to take as many pictures of the accident scene as you can, including photos of:
The vehicles involved, their position on the roads, and the point of impact
Damage to the vehicles
Visible injuries
Skid marks
Traffic conditions at the time of the accident
The weather
Road defects or potholes
Anything else that can help show what happened
Present These Reports and Evidence to Your Truck Accident Attorney
After you gather this documentation, you should present it to your lawyer, including the police and medical reports, bills associated with the injuries you suffered, and the photos you have of the scene. These legal professionals can use this evidence to prepare the most convincing legal case on your behalf and go after the justice you deserve.
Let Finkelstein & Partners Help You Fight for Your Rights After a New York Trucking Accident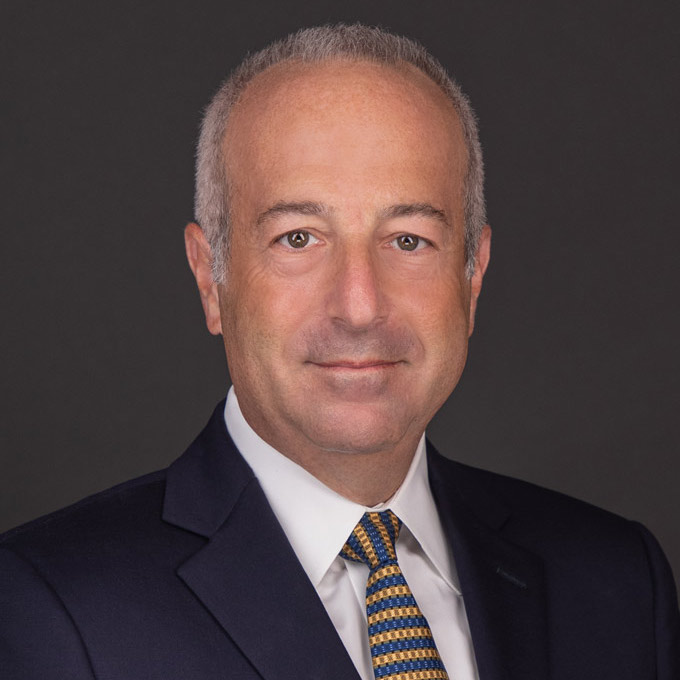 If you or a loved one suffered severe harm in a New York trucking accident due to another person's wrongful actions, do not deal with these devastating repercussions on your own. Instead, reach out to an experienced trucking accident attorney like those from Finkelstein & Partners and let these dedicated lawyers help you fight for your rights and the monetary damages you deserve.
Once you hire our legal team, we can review the facts of your accident in detail, figure out if you have a valid case, and help you determine the legal options you should pursue. In addition, our personal injury lawyers can also gather the evidence needed to prove fault, calculate your losses, and help you go after the monetary award you and your family need.
That is why you should not wait any longer to get your questions answered and figure out your next steps. Instead, contact Finkelstein & Partners today at (518) 452-2813 for your free case consultation, and let us start working on your case.
---