​New York Tractor-Trailer Accident Attorneys
Finkelstein & Partners
1279 Route 300
Newburgh, NY, 12551

Review Us On Google
Finkelstein & Partners, LLP – Winning Serious Injury Lawsuits Since 1959
Tangling with a commercial vehicle poses unique issues to the accident victims. Because of the size and weight of the vehicle—big rigs can weigh up to 80,000 pounds—and the number of defendants that could share responsibility for your injuries, truck accidents are complex cases.
Injuries could become long-term or permanent disabilities that require medical care for the rest of your life. Truck accidents often cause death. Thus, you need to ensure that the insurance companies involved do not cheat you out of the compensation you deserve.
If you suffered injuries or lost a loved one in a tractor-trailer accident, contact New York Tractor Trailer Accident Lawyers at Finkelstein & Partners for a free case evaluation today.
How Our New York Tractor-Trailer Accident Lawyers Can Help You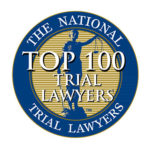 The trucking company will investigate the accident on behalf of the driver. You need investigators to do the same for you. Their insurance companies do not want to pay out a claim, especially one that might be in the millions because the accident caused catastrophic injuries.
When you retain Finkelstein & Partners, your legal team will start investigating the accident, including visiting the accident scene. Our lawyers will begin reviewing your medical records and other evidence in the case to determine whether more than one person or entity was at fault.
Other ways we can help include:
Help you find the specialists you need for top-notch medical care;
Work with doctors to postpone medical expense collections;
Speak with witnesses to the accident;
Hire expert witnesses, including accident reconstructionists, engineers, and medical professionals; and
Obtain evidence, including police reports, truck driver logs, medical records, and more.
Once we gather everything we need, we can start negotiating with the insurance companies on your behalf.
Experienced New York Tractor-Trailer Accident Lawyers
Many people believe that all personal injury lawyers are the same. That is not so. When looking for someone to represent your interests after a truck accident, you should be sure the firm has experience with truck accidents.
Complex federal and state laws and regulations bind commercial drivers. Experienced truck accident attorneys know the state and federal laws, including those that govern:
Hours-of-service regulations;
Maintenance requirements;
Inspection requirements;
Safety protocols; and
Other state and federal regulations and laws.
These regulations and laws frequently change. The New York tractor-trailer accident lawyers at Finkelstein & Partners can determine whether the driver or a trucking company—or a third party involved, such as an investigator, dispatcher, or auto technician, violated any of these regulations and laws.
What Are Hours-of-Service Laws?
The Federal Motor Carrier Safety Administration (FMCSA) implemented hours-of-service regulations to help prevent driver fatigue in over-the-road drivers. These regulations limit a driver's time in the seat and on the job.
A driver can drive at most 11 hours after having ten consecutive hours off duty. Furthermore, a trucker cannot drive after 14 hours on duty. On duty does not necessarily mean behind the wheel. It consists of the trucker's workday and includes breaks, loading, and unloading, sitting in traffic, and even waiting for a truck repair.
After a trucker has been driving for eight hours, they must take a 30-minute break. A truck driver must take at least 34 consecutive hours off after working for 60 hours in seven days or 70 hours in eight days.
There are a few exceptions to these rules. Truckers face heavy fines for ignoring the hours-of-service regulations. One exception is when the federal government lifts the regulations because of a national emergency.
A trucker can also extend the 11-hour driving period and the 14-hour on-duty period for up to two hours if they are driving or working in adverse conditions.
Common Causes of Truck Accidents
Factors that cause truck accidents are not always the trucker's fault. Several factors could apply to the trucker, another driver on the road, or even you. Another driver could easily cause a truck driver to jackknife the trailer right into you. Some drivers tend to forget that trucks cannot stop on a dime. If a trucker has to slam the brake on, it could—and often does—cause a jackknife or a rollover accident.
Common causes of accidents include:
Distracted drivers.
Driving while fatigued.
Aggressive and/or reckless driving.
Speeding and excessive speeding.
Weather conditions.
Defective parts, whether aftermarket or OEM.
Manufacturer's defects in the truck, trailer, or another vehicle on the road.
Poorly inspected trucks, whether by the driver or an inspector.
Pushing by a dispatcher or company to get a load delivered on time "no matter what."
Poor road conditions.
Regardless of the cause of a truck accident, the victim is up against financial hardship due to potentially catastrophic injuries or the loss of a loved one. Recovering could take months or even years—or might not happen at all for some. Contacting an experienced New York tractor-trailer accident lawyer will help you understand your legal options.
What to Do After a Truck Accident
If you suffered catastrophic injuries after a truck accident, there is not much you can do other than contact a New York truck accident attorney as soon as you can.
However, if you can move without causing additional injury to yourself:
Call first responders and check on others involved in the accident.
Take photos of the accident scene. Be sure to take pictures from all angles and include damage to roads, yards, utility poles, mailboxes, and other vehicles and property.
Allow emergency medical technicians to check you over.
Obtain other drivers' licenses, registration, and contact information.
Obtain contact information for witnesses. You can also ask witnesses what they saw.
Talk to the police.
Seek medical attention, even if you believe your injuries are minor. Some injuries take hours or even days to manifest.
Never admit fault.
Do not post about the accident on social media. Do not post on social media at all. Insurance companies troll social media pages to use what you post against you. Even an innocent picture of you out to dinner with your spouse will make an insurance company argue that your injuries are not as serious as you claim.
Never speak to insurance companies, even your own. They have several tricks they use to blame the accident on you, including twisting what you say.
Contact an experienced truck accident lawyer as soon as possible.
Common Truck Accident Injuries
Because of the size and weight of a truck, accident injuries are worse than if two cars get into an accident.
Common truck accident injuries include:
Bumps, bruises, scratches, cuts, and scrapes.
Road rash.
Strains and sprains.
Face and eye injuries.
Pulled and torn muscles and other soft tissue injuries.
Traumatic brain injuries.
Head, neck, and shoulder injuries.
Chemical and thermal burns.
Internal injuries.
Simple and compound fractures.
Crushed bones and other crush injuries.
Back and spinal cord injuries.
Additionally, an accident victim could suffer from secondary injuries, such as infections and amputations, especially if the victim has a compromised immune system and other conditions or if the victim takes certain medications and treatments, such as chemotherapy.
Recovering Damages After a New York Tractor-Trailer Accident
After a tractor-trailer accident, you could recover compensatory damages, including economic and non-economic damages. The court orders a defendant to pay compensatory damages to make the plaintiff whole again.
Economic Damages
Special damages, often referred to as economic damages, have a monetary value and include:
Medical Expenses
Surgeries.
Follow-up appointments.
Regular doctors' appointments.
Prescriptions.
Prescribed over-the-counter medications.
Occupational therapy sessions.
Cognitive therapy sessions.
Physical therapy sessions.
Psychological therapy sessions.
Hand controls for your vehicles.
Upgrades to your home, including but not limited to handrails, grab bars, ramps, and widened doorways.
Ambulatory aids.
Other aids such as shower chairs, hospital beds, oxygen machines, and other medical equipment.
Wages
You could also receive compensation for lost wages for the time you cannot work from the time of the accident through the time you settle or win a jury award.
Additionally, if your injuries manifest into long-term or permanent disabilities, you could also recover compensation for loss of future earning capacity at your regular pay rate. You would receive an amount comparable to what you would earn until your normal retirement date.
Personal Property
The defendant is also responsible for repairing or replacing personal property damaged or destroyed in the accident, including your vehicle and items of value inside your vehicle, such as a cell phone, computer, or even clothing you just picked up from the dry cleaner.
Death-Related Expenses
If you lost a loved one in a tractor-trailer accident, you could recover compensation for funeral, burial, and/or cremation expenses. You could also recover compensation for certain probate expenses, including probate court filing fees and a probate attorney.
Non-Economic Damages
General damages, or non-economic damages, do not have a monetary value and include:
Pain and suffering, including emotional distress
Loss of quality of life if you have to make major changes, such as using ambulatory aids or taking prescriptions for the rest of your life
Loss of companionship if you can no longer take part in family activities and events
Loss of consortium if you can no longer enjoy a physical relationship with your spouse
Loss of use of a body part, such as a hand or foot
Loss of use of a bodily function, such as your eyesight or bladder
Inconvenience if you have to hire someone to do the chores you usually do, such as house cleaning, grocery shopping, home repair and maintenance, and lawn maintenance
Amputation of a limb, whether in the accident or as a result of accident injuries
Excessive scarring and/or disfigurement
FAQs
---
Contact Our New York Tractor-Trailer Accident Lawyers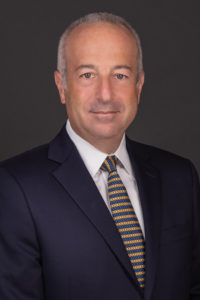 After a truck accident, you need time to recover instead of worrying about obtaining the compensation you deserve from the trucker's insurance company. While you concentrate on recovering, we can handle the stressful negotiations for you.
Contact Finkelstein & Partners at (518) 452-2813 today for your free case evaluation.
---