Finkelstein & Partners, LLP
1279 NY-300
Newburgh, NY, 12550
(845) 420-1779

Review Us On Google
Finkelstein & Partners, LLP – Winning Serious Injury Lawsuits Since 1959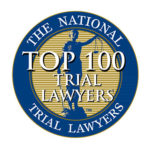 Tractor-trailers are among the many types of trucks that transport the goods we use throughout New York and the nation. Driving is inherently dangerous, but the demanding schedule of truckers and the size and weight of a tractor-trailer drastically increase the risk of accidents and injuries. Loaded tractor-trailers weigh up to 80,000 pounds fully loaded, compared to the average three- or four-thousand-pound passenger vehicle. This ensures that anyone colliding with a tractor-trailer will likely suffer severe, catastrophic, or fatal injuries.
If you have suffered injuries in a New York tractor-trailer accident, New York law permits you to bring a lawsuit for damages against the truck driver and/or trucking company responsible for your injuries. Severe injuries come with emotional trauma and economic burden for many households, on top of the physical pain an accident victim must endure. You should not have to take on debt because of medical expenses and lost income when a negligent truck driver or trucking company caused you harm.
The experienced New York tractor-trailer accident attorneys at Finkelstein & Partners have advocated for injured accident victims, including those injured in tractor-trailer accidents, since 1959. Contact us as soon as possible so we can evaluate your truck accident claim, determine your eligibility for compensation, and help you fight to recover losses related to the accident and your injuries.
Why Choose Finkelstein & Partners to Handle Your Slip and Fall Claim
Finkelstein & Partners has more than six decades of experience advocating for injured accident victims. Our firm has been nationally recognized for our client service and advocacy from prestigious publications like Super Lawyers. Also, many lawyers at Finkelstein & Partners belong to the elite Multi-Million Dollar Advocates Forum for their success with high-stakes cases.
Finkelstein & Partners' dedication to professional excellence has led to the recovery of tens of millions of dollars in damages for our clients from settlements and court-awarded damages.
Examples of recent case results in truck accident cases include:
A $6.8 million jury award after a truck driver caused a multi-vehicle accident, causing our client to break her leg, back, and sternum and spend close to 40 days in the hospital.
A $5.7 million settlement after a tractor-trailer driver caused a multi-car crash that left our client with several broken bones requiring multiple surgeries.
An $894,000 settlement after our 15-year-old client suffered a traumatic brain injury with lingering effects in an accident with a semi-truck.
Tractor-trailer accident victims often suffer severe injuries, requiring them to dedicate all their time to rehabilitation and recovery. Let a New York tractor-trailer accident attorney from Finkelstein & Partners handle the details of your claim while you focus on healing. We represent injured accident victims from offices throughout New York.
We have offices in:
Albany
Binghamton
Buffalo
Kingston
Middletown
Newburgh
Poughkeepsie
Rochester
Syracuse
Wappingers Falls
White Plains
Contact us for a free case evaluation to discuss your tractor-trailer accident, your injuries, and how your life has changed since the accident. We love meeting new clients in person, but injuries and other challenges sometimes make this impossible. If you cannot physically come to one of our New York offices, we are happy to arrange a convenient virtual meeting to discuss your cases. Finkelstein & Partners is here to help whenever and wherever you need us.
Compensation in New York Tractor-Trailer Accident Claims
If you choose to take legal action after suffering injuries in a New York tractor-trailer accident, you could receive compensation for damages. Although the court sometimes awards punitive damages in cases involving gross negligence, most accident injury claims only consist of compensatory damages, which refers to compensation for economic and noneconomic damages associated with an accident and injuries.
Economic Damages in New York Tractor-Trailer Accident Claims
Economic damages, more formally referred to as special damages, are losses that are easy to quantify and carry a monetary value.
They include:
Medical Expenses
Ambulance service
Emergency room treatment
Surgery
Hospitalization
Diagnostic scans and tests
Doctor visits
Prescriptions
Rehabilitative services
Ambulatory aids and wheelchairs
Lost Income
The severity of tractor-trailer accident injuries often forces accident victims to spend weeks or months away from work. You might receive compensation for lost wages due to the accident, injuries, and rehabilitation. If you suffer a permanent injury or condition, you might also receive compensation for loss of earning capacity.
Personal Property Damage
The defendant must also compensate you for any personal property damaged or destroyed in the accident. This includes your vehicle and items of value inside your vehicle, like your cell phone, a laptop, and clothing.
Death-Related Expenses
If you lost a loved one in a tractor-trailer accident, you could receive compensation for funeral expenses and costs for burial or cremation. You could also recover compensation for certain probate expenses, including probate court filing fees and a probate attorney.
Noneconomic Damages in New York Tractor-Trailer Accident Claims
Noneconomic damages, formally referred to as general damages, are more difficult to quantify and require your attorney to evaluate your case and give them a monetary value.
They include:
Pain and suffering, including emotional distress
Loss of quality of life if you have to make major changes, such as using a cane or walker or taking medication for life
Loss of companionship if you can no longer take part in family activities and events
Loss of consortium if you can no longer enjoy an intimate relationship with your spouse
Loss of use of a body part, such as a hand or foot
Loss of use of a bodily function, such as your eyesight or bladder
Inconvenience if you have to hire someone to do the chores you usually do, such as house cleaning, grocery shopping, home repair and maintenance, and lawn maintenance
Amputation of a limb, whether in the accident or as a result of accident injuries
Permanent scarring and/or disfigurement
Statute of Limitations for New York Tractor-Trailer Accident Claims
Victims of tractor-trailer accidents have limited time to take legal action against the truck driver or trucking company responsible for their injuries. The statute of limitations for personal injury claims in New York is three years. This means you have three years from the date of your tractor-trailer accident to bring a lawsuit against the truck driver or trucking company whose negligence led to your injuries.
If you fail to bring a lawsuit before the statute of limitations runs out on your claim, it is unlikely a New York court will hear your case. You also lose any leverage to negotiate a settlement with the trucking company's insurance provider. Ultimately, you will most likely miss out on recovering compensation for your injuries if you do not take action within three years.
New York courts can pause the statute of limitations in rare situations, but do not assume your case falls into this category. Contact an experienced New York tractor-trailer accident lawyer as soon as possible. Finkelstein & Partners can evaluate the facts of your tractor-trailer claim and help you comply with all deadlines related to your case.
Common Causes of Tractor-Trailer Accidents
Some causes of truck accidents are not automatically a truck driver's fault. Tractor-trailer accidents generally occur because of driver negligence, trucking company negligence, or environmental conditions. However, almost all tractor-trailer accidents are preventable on some level. Even accidents that occur because of environmental issues like poor weather can be a truck driver's fault because of how they responded to the road in that weather.
Here are some common causes of tractor-trailer accidents:
Distracted driving
Drowsy driving
Aggressive/reckless driving
Speeding
Defective truck or truck parts
Poor maintenance practices
Poor hiring and training practices
Your New York tractor-trailer accident lawyer will investigate your claim, including consulting with necessary experts, to determine the cause(s) of your tractor-trailer accident, giving you a better idea of who you need to name as a defendant in your lawsuit.
Common Tractor-Trailer Accident Injuries
The large size and weight of tractor-trailers create massive force during a collision, making truck accidents among the most dangerous and deadly of traffic crashes. The injuries from a tractor-trailer accident are basically the same as those one might suffer in a car accident, but they are likely much more severe and possibly fatal.
Common tractor-trailer accident injuries include:
Sprains, strains, tears, and other soft tissue injuries
Simple and compound fractures
Head, neck, and shoulder injuries
Traumatic brain injuries and skull fractures
Organ damage and internal bleeding
Limb crush and amputations
Dislocations
Chemical and thermal burns related to explosions, fire, or toxic substance exposure during a truck accident
Back and spinal cord injuries
Those lucky enough to survive a tractor-trailer accident face months of recovery and rehabilitation from their severe injuries, and many will never return to their former condition.
What to Do After a Tractor-Trailer Accident
If you have suffered injuries in a New York tractor-trailer accident, you should have already seen a doctor. You might still be in the hospital. Medical documentation of your injuries and recovery is key to winning your claim, so follow your doctor's orders. Keep all doctor appointments and follow your treatment plan strictly. Deviating from the plan can give the insurance company ammunition to devalue your claim.
Also, do what you can to protect the value of your claim. The more information you provide to your attorney, the better they can advocate for you to recover damages.
Bring as much of the following information to your initial consultation with Finkelstein & Partners, so we can determine your eligibility for compensation and begin work on your case right away:
Copies of documents that prove economic loss, including medical bills, pay stubs, and other receipts
A daily journal with entries that communicate the physical, emotional, and financial struggles you have faced since the tractor-trailer accident
A copy of the official police report
Any photographic evidence you have of the accident and your injuries
Contact information for other occupants in your vehicle and eyewitnesses, especially those not listed on the police report
It is always better to bring too much information. Your lawyer can remove any items you do not need for your claim.
Fighting the Insurance Company After a New York Tractor-Trailer Accident
Insurance companies try to avoid financial liability for their policyholders, especially in high-value truck accident claims. Once the trucking company files an insurance claim with their provider, a representative from the insurance company will likely contact you to get your side of the story. The insurance adjuster might request a recorded statement and want you to sign a release for all your medical records.
It is best to let your lawyer handle communications with the insurance company to protect the value of your claim. You do not have to give a recorded statement; you only need to provide medical records related to your tractor-trailer accident injuries. Hiring a tractor-trailer accident lawyer to represent you ensures you do not fall victim to the insurance company's potential tricky tactics to find a way to deny or devalue your claim.
Additionally, you might receive an early settlement offer from the insurance provider. Always let a lawyer review offers. Early offers are often lowball attempts to get accident victims to take a little money and sign away their right to sue for compensation in the future. Likely, you do not know the full scope of your injuries and whether you will make a full recovery. Let your lawyer use an initial offer as a jumping-off point for negotiations so you have a better chance of having the funds you need if you suffer permanent damage or a disability.
FAQs
How Long Do I Have to Take Legal Action After a Tractor-Trailer Accident?
Accident victims have up to three years to take legal action after a tractor-trailer accident. However, an accident victim should contact a truck accident lawyer as soon as possible. The longer you wait, the harder it is to recover the evidence needed to prove your case. Additionally, the defendant's insurance company has an argument that you did not suffer from losses if you waited too long.
Your initial case evaluation is free. Additionally, you do not pay until you win your case. If you do not get paid, we do not get paid attorney's fees.
What Do I Do if the Insurance Company Asks Me About the Accident?
Refer the representative to your truck accident lawyer. Do not do it even if the representative tries to get you to talk about the accident. Politely end the phone call after referring the insurance company to your attorney. The insurance company could twist what you say to try to deny your claim, or at the least, offer you much less than you deserve.
How Much Is My Case Worth?
The value of a case depends on several factors, including the defendant's behavior, the extent of your injuries, and several other factors. No attorney can or should give you an amount upfront because it is impossible to know.
However, an attorney can tell you what others have received in cases similar to yours. That does not mean that you will receive the same amount, but it gives you a good idea of what you might be able to pursue.
How Do I Pay Medical Bills Until I Receive a Settlement or Trial Award?
You can use your health and auto insurance to cover many of your medical expenses. Your auto insurance might even pay for lost wages. You will have to reimburse the insurance companies once you get your settlement.
Additionally, you can ask your attorney to write a letter to your medical professionals regarding the status of your case and ask them to postpone collections until you receive a settlement or trial award.
---
Contact a New York Tractor-Trailer Accident Attorney Today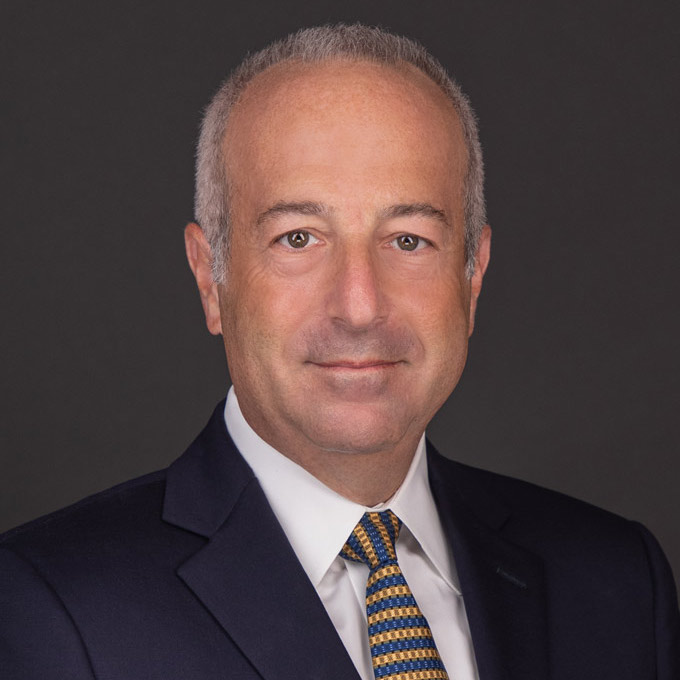 The skilled New York truck accident lawyers at Finkelstein & Partners understands the challenges you face in the aftermath of severe truck accident injuries. We have the knowledge and resources to help during this difficult time. Contact us online, where you can submit your case for review, or call us at (518) 452-2813 to discuss your case and learn more about your legal options.
---