New York Premises Liability Attorney
Finkelstein & Partners, LLP
1279 NY-300
Newburgh, NY, 12550
(845) 420-1779

Review Us On Google
Finkelstein & Partners, LLP – Winning Serious Injury Lawsuits Since 1959
Injuries happen all the time, and they can occur on all sorts of premises. You may sustain an injury in a business, outside in a park or a field, in someone's house, or even right outside a business. In some situations, the owner or manager of the premises could face liability for your injury.
If you have sustained an injury on someone else's premises due to that party's negligence, you may qualify to receive compensation to cover the full cost of your injury.
Our New York premises liability lawyers have worked on premises liability cases for over 60 years. our New York injury law firm knows how to prove who was negligent and help our clients recover compensation for injuries caused by other people's mistakes. If you have been in an accident on someone else's property, reach out to a premises liability attorney from Finkelstein & Partners today.
Table of Contents
What Is Premises Liability?
In New York, premises liability is generally defined as responsibilities placed upon owners and occupiers of property to keep their premises in a reasonably safe condition so as not to injure visitors to the property.
Premises liability can include various actions taken by owners or managers of property to protect those who come onto a New York property.
These actions could include:
Putting up warning signs to help visitors avoid dangerous spots
Fixing broken floorboards or stairs
Using ice melt to clear ice from around a building or in a parking lot
Clearing away unnecessary debris or rubbish
Putting out wet floor signs when a floor has been mopped or spilled upon
Providing appropriate security measures, such as gates, locks, and guards
Maintaining safe conditions to reduce the chances of fire or flooding
New York State law determines who is liable if someone is injured on another party's premises. The law has some exceptions for landowners, especially if the person injured on their land was acting illegally.  It can also be challenging to pinpoint who is at fault such as in the case of construction site injuries.
However, New York premises liability law also states that:
"This section does not limit the liability which would otherwise exist for willful or malicious failure to guard, or to warn against, a dangerous condition, use, structure or activity…for injury caused, by acts of persons to whom permission to pursue any of the activities enumerated in this section was granted, to other persons as to whom the person granting permission, or the owner, lessee or occupant of the premises, owed a duty to keep the premises safe or to warn of danger."
Basically, this means that if the property owners willingly fail to warn or protect someone on their property, they may face liability according to the law for injuries sustained.
Many owners carry premises liability insurance to protect against unreasonable costs they may incur if they fail to protect visitors. However, premises liability insurance usually does not cover property owners who acted negligently or carelessly in their maintenance of the property. If you know that the property owner was negligent, you may qualify to recover compensation either from the insurance company or from the owner.
When Do New York Premises Liability Cases Usually Occur?
In general, a premises liability doctrine is only used as a standard of care for property owners or managers to consider when allowing others to visit or use their land, building, business, etc. However, in some cases, it can become a part of a larger debate. These cases occur when an injured person claims that the owner or manager of a property is responsible for an injury sustained on the property.
There are a few instances in which premises liability cases usually occur.
These include:
Slip and fall cases, in which a person slips and falls on a spill or other substance in a building and sustains an injury.
Snow and ice accidents, which occur when a person slips on ice or snow on the sidewalk or parking lot of a business that should have provided ice melt or other precautions.
Inadequate maintenance, in which a person is injured because the owners or managers of a property did not keep up with proper maintenance procedures.
Defective conditions, which usually entail broken objects or misplaced items that cause a tripping hazard or some other type of hazard.
Dog bites, which entail a person keeping a dog they know is dangerous and allowing it to interact with guests.
Inadequate building security, in which a person is injured or assaulted due to the lack of protection.
Elevator or escalator accidents if defectiveness or another issue led to the injury.
Amusement park or swimming pool accidents in which proper care and security were not provided for visitors, leading to injury, drowning, etc.
Fires caused by the carelessness of a property owner or manager.
Water leaks or flooding resulting from carelessness or bad equipment.
Toxic fumes or chemicals known to exist on the property but not reported to visitors or inhabitants.
How Do Premises Liability Cases in New York Work?
There are three categories of persons who might be involved in a premises liability case:
Invitees
Licensees
Trespassers
The owner or manager of a property owes a slightly different level of care to each of these individuals. It is important to know what duty of care you were owed at the time of your accident.
An invitee was invited onto a property specifically by the owner. Usually, an invitee is a family member or friend. In a business, an invitee might be someone coming to eat at a restaurant or purchase something from a store. A property owner must warn an invitee of any possible dangers and should provide that individual with every possible care.
A licensee is someone like a salesman, who is permitted to come onto a property but is doing it specifically for self-interested purposes. A property owner should inform licensees of any dangers that may be difficult to see and ensure that the licensee understands the danger.
A trespasser is someone who enters a property without permission. Trespassers are usually not owed a duty of reasonable care unless they are children. An owner will generally not face liability for an injury to a trespasser.
In these premises liability cases, an injured person can file a claim for compensation if he or she can prove:
The owner or manager knew that a danger existed on the property and owed visitors a duty of care to fix the danger or warn others about it.
The owner or manager failed to address the danger or properly warn visitors about it.
The negligence of the owner or manager led to an accident.
A visitor suffered injuries in the accident.
If you suffer injuries on someone else's property in New York and can prove that the above circumstances are correct, you will likely qualify to seek compensation for the damages that you've suffered. However, a New York premises liability case can prove complicated because of the many definitions and rules that govern this area of the law. You should always talk to New York premises liability lawyer when considering pursuing a claim.
What Are Common Damages From Premises Liability Cases?
Premises liability covers situations where an injured person seeks compensation from a party that caused an accident that led to injuries on the liable person or company's property.
If you have a premises liability case, you will probably want to focus your claim on the injuries you suffered. However, there are other losses that you can claim to get compensation for the full cost of your injuries.
The common damages in a premises liability case include:
Medical expenses. These include costs from emergency room visits, surgery expenses, pharmacy bills, and other ongoing treatment or therapy expenses.
Loss of income. Some injuries may require you to take time off work to fully recover. If so, you can claim compensation for some of the wages you lost during your recovery period.
Loss of earning capacity. If your injury makes you unable to work again in the same business, or any business, you can claim at least some of that loss.
Pain, suffering, and emotional trauma. Any accident that results in serious injury is bound to lead to pain and suffering, both physically and mentally. While this type of damage is harder to measure in dollar amounts, you should still include it in your total damages.
Loss of consortium. If you lose a relationship because of the hardships that your injury brings upon you and your family, you can add that to the claim.
Loss of life enjoyment. If you cannot enjoy life in the same activities as you once did because of your injury, you may claim that loss as a part of your damages.
What to Do in a New York Premises Liability Accident
If you are involved in an accident that wasn't your fault while on someone else's property, take these steps to ensure the success of your recovery.
Seek medical attention. No matter whose fault the incident was, you need to make sure that you are properly cared for so that your chances of quick and easy recovery are as high as possible.
Gather evidence. In premises liability cases, it is essential to have some evidence that the incident was not your fault. Start with photographs of the area where the accident happened and photographs of your injuries. You will also want to get witness statements from anyone who saw what happened, so you can prove the accident was not your fault.
File a claim before the statute of limitations expires. In New York, you must file a premises liability claim within three years of the incident.
Speak to a New York premises liability lawyer about your case. New York premises liability lawyers can help you gather further evidence and file your claim.
You can recover a lot from an accident that wasn't your fault. However, keep in mind that you must honestly describe what happened. In most cases, people can tell if you're lying and the accident was actually your fault. You will damage your credibility if you lie about your situation or the accident.
Your biggest challenge will be proving that you were not at fault in the accident. The property owner will likely try to claim that you knew of the danger or acted carelessly. Any evidence you have to the contrary will be extremely helpful in proving your case and protecting you so that you recover maximum compensation.
How Can a New York Premises Liability Lawyer Help Me?
Premises liability claims are often complicated. It is hard to prove who was at fault in a simple accident, and it's also hard to prove how much either the owner or the injured party knew of the danger that caused the accident. If you were injured on a commercial property, the owner or manager likely has insurance and may also hire a lawyer to help negotiate the case in their favor.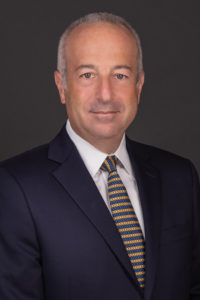 Our personal injury lawyers understand all of the details of premises liability. We know how to gather the right evidence that will support you and not your opponent. We are also adept at dealing with insurance companies or other lawyers who will try to claim that you were at fault so that they can avoid paying.
We know that you have already suffered a lot of pain because of your accident. You may be dealing with pain from injuries, emotional distress, loss of income, and much more. We understand that you don't want to have to fight with an insurance company to get compensation for what you've dealt with; leave that fight to us.
If you were injured in a premises liability case, we at Finkelstein & Partners can help. We always pursue maximum compensation on behalf of our clients! Don't hesitate to reach out for a free consultation or call Finkelstein & Partners at (315) 453-3053 today. Let's see what we can do to help you after your accident.