Finkelstein & Partners, LLP
1279 NY-300
Newburgh, NY, 12550
(845) 420-1779

Review Us On Google
Finkelstein & Partners, LLP – Winning Serious Injury Lawsuits Since 1959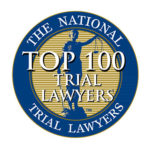 It is a manufacturer's responsibility to provide the public with safe, reliable products. When a company manufactures and sells defective equipment or products that cause injury to consumers, that company can be sued for damages.
Each year, defective products cause injury to hundreds of thousands of people.  If a defective product causes injury to a person, he/she may be able to bring a negligence claim against the product manufacturer. Generally, there are three types of defects—design, marketing, and manufacturing.
Design defect – something was defective in the product design
Marketing defect – there were no warnings, or inadequate warnings, about the danger that caused the injury
Manufacturing defect – the product was manufactured incorrectly. It may have been designed correctly, but something went wrong in the manufacturing process.
Table of Contents
There are certain products that are known to cause injuries due to product defects. These include:
Dangerous or Defective Children's Products
The last thing we want as a parent is to provide our kids with toys or games that could hurt their health, yet some trusted brands have stocked store shelves with items that look innocent but are actually quite dangerous. According to the Consumer Product Safety Commission (CPSC), in 2017 there were an estimated 61,400 emergency department treated injuries associated with (not necessarily caused by) nursery products among children younger than 5 years of age.
Defective Seatbelts
Statistics have shown that wearing a seat belt can significantly lower your risk of injury during a motor vehicle accident. Almost all states require drivers and passengers to wear seat belts. Unfortunately, a faulty or defective seatbelt may fail to serve as a restraint during an accident resulting in an injury or death. In those cases, the vehicle manufacturer may be legally liable.
Millions of vehicles on the road have defective seat belts that do not provide reasonable protection in the event of a crash, and unfortunately, some won't find out until a crash occurs, resulting in serious injuries or even death. The purpose of a seat belt is to protect the occupants of the vehicle in the event of a crash and minimize injuries sustained. Most of time seat belts work as intended, however, in a significant number of cases, the injury would not have occurred if there was not a defect in the seat belt system.
Defective Tires
Americans drive three trillion miles each and every year. Many drivers don't put too much thought into tires, but defective tires are directly linked to major motor vehicle accidents. Tires are prone to de-treading, delaminating, and blowouts more frequently than tire manufacturers generally admit. Defective tires cause thousands of motor vehicle accidents every year, and unfortunately many result in major injuries and even deaths. Like other manufacturers, tire makers have a responsibility to ensure that their products do not harm consumers. If they do, the manufacturer may be held liable under the law.
Defective Medical Devices
Medical devices can save lives, but if the device becomes faulty, it could prevent the device from working properly. A defective medical device can make a medical condition worse, and in some cases result in death.
A medical device is typically implanted into the patient and if the device isn't functioning properly, this could lead to one or more follow-up surgeries, known as "revision surgery", to remove the device.
The Food and Drug Administration (FDA) regulates the safety of medical products and devices. Those who manufacture and sell medical products and devices must ensure that their products do not cause patients harm. Since 1976, the FDA has required all new medical devices to be proven safe and effective. Unfortunately, some medical devices are only as safe as the information known when the review takes place. In the past, products such as Sulzer hip and knee implants and Baxter dialysis filters have come under fire for injuring consumers. Some common medical devices include heart valves, pacemakers, prosthetic knee and hip devices, ventilators, x-ray machines, biopsy equipment, ultrasound equipment, infusion pumps, and transvaginal mesh products.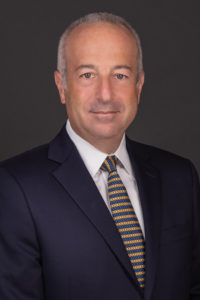 In many cases, medical devices are not tested for functionality. Even if the FDA grants approval to market the device, healthcare professionals cannot assume that the FDA has determined that the product is safe for use. Just because the FDA approves a device doesn't mean the product will be used properly. The FDA requires "device user facilities" and manufacturers and distributors to promptly notify the FDA about device-related failures or events that may have caused a death, serious injury, or illness. These reports called Medical Device Reports (MDR's), are required to ensure that the most serious problems will be identified to the user.
If a medical device is considered defective, it is the manufacturer's responsibility to inform the FDA and the public about the defect and any potential risks involved. If the manufacturer does not properly inform the FDA in a timely manner, it can be considered an act of negligence, which can result in a liability being placed on the manufacturer. They will therefore be responsible for any illnesses, injuries or deaths that occur due to the defective device.
Each year, the FDA receives approximately 100,000 reports through the MDR route and another 5,000 device reports through the voluntary MedWatch route.
If you or a loved one has suffered due to a defective product or device contact us today.