Newburgh Product Liability Lawyer
Finkelstein & Partners
1279 Route 300
Newburgh, NY, 12551

Review Us On Google
Finkelstein & Partners, LLP – Winning Serious Injury Lawsuits Since 1959
Despite stringent federal regulations and industry standards, dangerous products hurt innocent people daily. Worse yet, many of these accidents can result in debilitating injuries, excruciating pain, and astronomical medical expenses that can forever change a person's life, including their ability to take care of their families, maintain relationships, or create the life they had planned.
If you were injured because of a defective or dangerous product in Newburgh, you can hold certain parties accountable for the harm you endured and pursue financial compensation for your damages and losses. With a Newburgh product liability attorney, like those at Finkelstein & Partners, on your side, you will not have to take on this legal fight alone.
Finkelstein & Partners: Who We Are
Finkelstein & Partners was founded in 1959 by attorney Howard S. Finkelstein to provide legal services to all those who needed them. Today, the office has not only expanded from one office in Newburgh, New York, to multiple offices around New York and New Jersey, but our staff has grown considerably, totaling over 85 attorneys and 170 para-professionals.
Yet, even with this immense growth over the last 60 years, we remain dedicated to providing our clients with personalized services and unsurpassed legal representation, helping them fight for the compensation they are entitled to after an accident.
And due to this hard work, dedication, and drive, we have secured millions of dollars on their behalf through settlement negotiations and jury trial verdicts, including the following recent judgments:
A $16.5 million settlement for a product liability incident where a defectively designed industrial machine caused a catastrophic injury to a machine operator
A $4.75 million settlement for a product liability accident where the manufacturer of a product caused catastrophic injuries to our client
A $4 million settlement for a child injured due to negligence and product liability, which included a defective design of a commercial lawnmower
However, while we cannot guarantee these same results for all the cases we handle, when you work with our legal team, you can rest assured that our attorneys can fight hard for every last dollar you need.
What Does Product Liability Mean?
Product liability refers to the obligation of every party along the manufacturing chain for the damages caused by a product, including the manufacturer, the wholesaler, suppliers, and even the retail store owner.However, for a product to be considered defective, it must have an unexpected danger or defect that does not meet the consumer's ordinary expectations. As a result, when you file a product liability claim, you are filing the claim against a manufacturer, designer, or retailer because the product was somehow defective and injured you.
Consequently, these claims tend to fall into the following three categories:
Manufacturing Defects
A manufacturing defect is an unintended defect in a product. Rather, it involves a properly designed product, but an assembly error caused it to depart from its intended design and become dangerous.
Design Defects
Design defects occur when a defect is inherent in the product's design, or rather when there is an error in the original blueprint of the product that makes it unreasonably dangerous for a potential user. However, because these defects refer to a flaw in how the product is designed, these defects will generally affect the entire product line instead of just one specific item.
Marketing Defects
These defects often occur when a product or good has inadequate instructions regarding the proper use of the product or improper warnings that do not protect consumers from injuries when using the product or warn them of latent dangers in the product.
Types of Product Liability Lawsuits You Can Bring in Newburgh
If a dangerous or defective product harmed you, you can use three legal theories to pursue a product liability claim in Newburgh.
A Negligence Claim
A negligence claim alleges that the defendant was negligent in the manufacturing or the design of a product, and this negligence resulted in the victim's injuries.
However, to prove negligence, the injured individuals must establish:
The defendant owed them a duty of reasonable care, such as selling a safe product
The defendant breached this duty, and
The individual sustained injuries because of the defendant's actions
While there are numerous ways that a defendant can be found negligent, some of the more common examples include failing to adequately review or test a product, failing to anticipate certain product uses, failing to warn consumers about non-obvious risks, and failing to comply with certain regulations.
A Strict Liability Claim
Typically, when a person pursues a product liability case under the theory of strict liability, the injured individual is only required to show that a defect in a product existed and their injuries resulted because of it. Consequently, if the flaw exists, the manufacturer and others in the manufacturing chain can be held liable for any harm and losses the product causes, regardless of whether the parties exercised extreme caution when manufacturing the good or product.
A Breach of Warranty Claim
When consumers buy a good, they often rely on two warranties: implied and express.
Implied Warranty: An implied warranty refers to a promise by the product's manufacturer that if customers use the product as intended, it will not harm them.
Express Warranty: An express warranty refers to the seller's or the manufacturer's statements regarding the product.
A breach of warranty action covers any person who would reasonably use the good or product.
Typical Injuries That Can Result from a Product Liability Accident
While product liability accidents can result in several issues and injuries, some of the more common medical complications that can result from these accidents include:
Traumatic brain injuries
Neck and back injuries
Fractured bones
Significant burns
Deep lacerations
Disfigurement
Soft tissue injuries
Spinal cord damage
Other medical conditions
What Are the Most Common Defective Products Found in Newburgh?
Even though almost any product has the potential of causing a devastating injury to a consumer that can lead to legal action, certain products are known to result in these lawsuits more frequently than others.
They include:
Vehicles, such as cars, trucks, and other types of automobiles
Pharmaceutical drugs
Medical devices
Children's products and toys
Pools
However, if you sustained severe harm due to a dangerous or defective product not listed here, reach out to a product liability attorney at Finkelstein & Partners as soon as possible. These attorneys can review the incident, determine if you have a viable legal claim, and help you go after the compensation you need.
Frequently Asked Questions Following a Newburgh Product Liability Accident
Due to the devastating nature of a product liability accident, it is common for victims of this accident and their families to have several questions regarding their legal options and the compensation they should go after. Below, we have prepared responses to some of the frequently asked questions our clients have after a product liability accident.
We hope that with these answers, you have a better understanding of what you should do following one of these tragic accidents, the financial damages you may be able to pursue, and how a Newburgh product liability attorney can help you.
---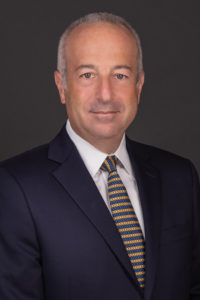 If a dangerous or defective product injured you or a loved one in Newburgh, do not wait to secure the legal help you need. Instead, reach out to Finkelstein & Partners today at (845) 562-0203 for your free case evaluation and find out how our Newburgh product liability attorneys can help you fight for the justice you deserve.
Our very first office was opened in Newburgh in 1959, and we are proud to say our headquarters is still located in the heart Newburgh. Whether it is providing exceptional legal representation or giving back to our community, we strive to give our all.