Newburgh Medical Malpractice Lawyers
Finkelstein & Partners
1279 Route 300
Newburgh, NY, 12551

Review Us On Google
Finkelstein & Partners, LLP – Winning Serious Injury Lawsuits Since 1959
When someone is feeling poorly, they contact their medical team. Most of us have a trusting relationship with those who provide medical care. We always trust and hope that we receive the best possible care, regardless of the provider or hospital.
Unfortunately, our experience at Finkelstein & Partners has shown us that not every person who seeks medical attention gets the care they expect and deserve. Through our clients' hardships, we have learned how frequently the medical community lets them down.
If you are one of the many people in Newburgh who have suffered harm because of a missed diagnosis, the wrong prescription, or because the person reading your laboratory results gave you inaccurate information, contact a Newburgh medical malpractice lawyer at Finkelstein & Partners.
Experienced Medical Malpractice Law Firm
We have a team of experienced professionals who have been able to secure substantial settlements for our clients after making a medical malpractice claim, including:
While these are only past results, and there is never a guarantee that any case will prove successful, the fact we could secure these results is a clear indication that we will not rest until we have found success for our client. We bring experience and compassion to every case we handle and will pursue justice above all else.
Medical Malpractice Cases Can Result in Irreparable Harm
Like any personal injury case, medical malpractice can cause irreparable harm to a victim.
Some of the various types of injury or worsening illness include:
Nursing home abuse – A patient in a Newburgh nursing home may suffer neglect, physical, or emotional abuse. The patient may suffer bruising, broken bones, or malnutrition due to the lack of proper care or abuse.
Missed or incorrect diagnosis – A missed diagnosis can be deadly. Incorrectly diagnosed heart disease could result in a lack of care. A missed cancer diagnosis could mean a patient is not having much-needed treatments which could save their life.
Improper medication – If the doctor writes the wrong dose, an administering nurse administers the wrong amount, or a pharmacist fails to read the proper medication, a patient could have an adverse reaction or lose their life.
Surgical errors – In New York alone, more than 100 patients annually suffer from errors, including wrong surgical procedures, sponges or tools left in their bodies after being closed, or anesthesia errors.
No patient or their family should suffer the financial consequences of someone's medical mistake. This is why anyone who feels they are a victim of a medical mistake should always seek guidance from an experienced medical malpractice attorney.
Establishing Liability After Medical Malpractice
Before determining liability in a medical malpractice case you need to establish:
The medical provider owed you a duty of care
The other party failed to uphold that duty of care
You suffered a more serious injury or illness
The illness or injury resulting from the duty of care breach resulted in a loss
Victims often feel that only their physician can be held liable for medical malpractice, but this is not always true.
Numerous parties can be held accountable, including:
The doctor
The hospital
Members of the nursing staff
Anesthesiologists
Pharmacy technicians
Lab technicians
While not every missed diagnosis, poor outcome, or injury means someone has the right to file a medical malpractice suit, a medical malpractice attorney can help hold them accountable when another party is responsible.
Recovering Damages Due to Medical Malpractice
When someone suffers from medical malpractice in New York, they have 30 months from when they should have known about the problem to file a lawsuit. Discuss your case with us as soon as possible because specific rules govern when this time starts counting down.
Some of the damages that a victim may be entitled to collect include:
Medical costs
Lost wages
Cost of corrective treatment or surgery
Pain and suffering
Other damages
Collecting damages due to medical malpractice is not an easy one. Another physician must certify that they believe the patient received improper care using a certificate of merit before you may file a lawsuit. Anyone who believes they have a medical malpractice claim should see assistance from an experienced lawyer as soon as they have identified there is a problem due to a medical error.
Insurance Company Adjusters and Filing a Claim
When you file a medical malpractice claim on your own, you may believe you have provided sufficient information to the insurance company. However, chances are, the insurance company will reject your initial claim outright. Insurance company adjusters may simply call you and tell you they do not feel you have a valid claim and will not offer a settlement.
This is why most people who have medical malpractice claims seek legal help first. Unfortunately, not every bad outcome means you can file a claim. For example, medical malpractice may not involve a patient with no record of allergies who has a fatal reaction to a medication.
Patients who opt for elective surgery despite their physician advising against it and have a poor outcome cannot blame their surgical teams when they underwent the procedure after being fully informed of the risks.
Insurance company adjusters may claim:
The patient knew the risks (medication, procedure, etc.)
The patient failed to provide a complete medical history (in an emergency room)
The complications were unforeseen
The patient failed to follow the doctor's orders
The doctor was not liable because the hospital was understaffed
When someone knows that an insurer will make whatever statement most benefits their client, they will understand why insurers reject so many claims. Remember, insurance companies do not work for victims; they are there to protect their bottom line. This means they will plan to collect the maximum in premiums (profits) and pay as little as possible on claims (losses).
Contact an Experienced Medical Malpractice Attorney in NewburghToday
If you or someone you love suffered because of a Newburgh medical practitioner's failure or mistake, contact Finkelstein & Partners today to learn more about your legal rights and options.
Frequently Asked Questions About Medical Malpractice
Law firms often get certain questions regarding medical malpractice cases. In response, we have proactively answered some of the most common questions here:
---
Call Finkelstein & Partners, LLP If You Believe You Are the Victim of Medical Malpractice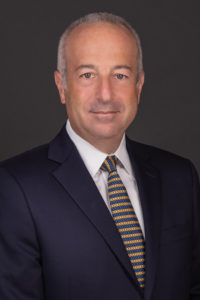 At Finkelstein & Partners, LLP, we care about offering a straightforward legal experience that puts our clients first. Above all, the pursuit of justice drives our team of experienced Newburgh medical malpractice lawyers. If you believe a medical provider or establishment is at fault for your preventable injuries, don't hesitate to contact us at (845) 562-0203. We're standing by to help you at any time.
---
Our very first office was opened in Newburgh in 1959, and we are proud to say our headquarters is still located in the heart Newburgh. Whether it is providing exceptional legal representation or giving back to our community, we strive to give our all.