Newburgh Social Security Disability Insurance Lawyer
Finkelstein & Partners
1279 Route 300
Newburgh, NY, 12551

Review Us On Google
Finkelstein & Partners, LLP – Winning Serious Injury Lawsuits Since 1959
Too many Newburgh residents do not pursue the Social Security Disability Insurance benefits they are entitled to, even those they have paid into their whole lives. While many avoid going after these benefits because applying for them is often a complex process that can become even more frustrating when the application is delayed or denied, this should not stop you from going after the money you need.
Fortunately, with a Newburgh Social Security Disability Insurance attorney from Finkelstein & Partners on your side, you do not have to fight for these benefits yourself. Instead, our attorneys are here to fight on your behalf, help you get your benefits during this challenging time in your life, and protect your rights throughout the process.
Finkelstein & Partners LLP—Newburgh's Social Security Disability Insurance Lawyers
Finkelstein & Partners LLP was founded in 1959 by Howard S. Finkelstein to help those who could not help themselves and fight for their rights and the justice they deserve.
Today, the firm has grown to include multiple locations around New York and New Jersey, and the size of the firm has expanded to include more than 85 attorneys and 170 para-professionals dedicated to providing clients with the excellent legal representation they require.
Yet, while we are large enough to take on even the biggest insurance companies, we remain small enough to give you the personal attention your case needs. Our approach is based on transparency and providing you with access to the same information we have by using our innovative online system, which is available 24/7.
More importantly, through our resources, drive, and hard work, we have also secured millions of dollars on our clients' behalf through settlement negotiations and jury trial verdicts. And while we cannot promise these same results for every case we take on, when you work with our legal team, you can rest assured that our attorneys can fight hard for every last dollar you deserve.
What Are Social Security Disability Insurance Benefits?
Social Security Disability Insurance (SSDI) is a Social Security Administration (SSA) program designed to provide monthly benefits to those with a medically determinable disability that restricts them from being employed before they retire.However, for an individual to obtain these benefits, the individual must first work in a job covered by Social Security, have a medical condition that meets the Social Security's definition of disability, and meet the other requirements surrounding qualifying and being approved for these benefits.
That is why if you apply for these benefits in Newburgh, work with an experienced Newburgh personal injury attorney who can help you get through this complex process, prepare the strongest case on your behalf, and give you the best chance of winning and getting the money you need.
Common Social Security Disability Injuries
According to the Social Security Administration, to receive disability benefits, you must show that you cannot do any substantial gainful work (SGW) because of your medical condition, you cannot do the work you previously did or adjust to other work because of your medical condition, and doctors expect the condition to last for at least one year or result in your death.
In addition, the administration will also use a list of impairments describing certain diseases and conditions to determine if an individual qualifies for these benefits.
They include:
Musculoskeletal issues, including back injuries, Reflex Sympathetic Dystrophy, arthritis, and fibromyalgia
Special senses and speech issues, including vision and hearing loss
Cardiovascular system problems, including heart failure, angina, coronary artery disease, hypertension, and abnormal heart rhythm
Digestive system issues, including chronic liver disease, irritable bowel syndrome, and short bowel syndrome
Respiratory disorders, including asthma, cystic fibrosis, and chronic pulmonary hypertension
Genitourinary disorders, including chronic kidney disease and nephrotic syndrome
Hematological disorders, such as bone marrow failure, hemolytic anemia, thrombosis, and hemostasis
Skin disorders, including dermatitis, chronic infections, and burns
Endocrine disorders, such as thyroid gland disorder
Congenital Disorders that Affect Multiple Body Systems
Neurological disorders such as Multiple Sclerosis, cerebral palsy, Parkinson's disease, epilepsy, and ALS
Mental disorders, such as depression, anxiety, autism, schizophrenia, intellectual disabilities, and post-traumatic stress disorder
Immune system disorders, such as HIV/AIDs, systemic sclerosis, lupus, and rheumatoid arthritis
Cancer (malignant neoplastic diseases), including lung cancer, soft tissue cancers of the head and neck, breast cancer, and most other types of cancer
While this is a strict definition of disability, the Social Security program rules assume that working families have access to other resources to support them during periods of short-term disability, including insurance, savings, investments, and workers' compensation. That is why no benefits are payable for partial or short-term disability.
How Does the Social Security Administration Decide Disability?
Once the Social Security Administration decides you have enough work to qualify for disability benefits, they will use a step-by-step process to determine if you have a qualifying disability. This process often involves the following questions:
Are You Working Right Now?
If you are working and your earnings average more than $1,350 ($2,260 if you are blind) per month, you typically cannot be considered to have a qualifying disability.
On the other hand, if you are not working or are working but not performing substantially gainful activity, the Disability Determination Services (DDS) to decide on your disability application. The office will use the below steps to conclude whether you qualify.
Is Your Medical Condition Severe?
Your medical condition must significantly limit your ability to do basic work-related activities such as standing, walking, lifting, sitting, or remembering for at least 12 months. If the medical condition does not limit these abilities, the administration will find that you do not have a qualifying disability.
However, if your condition does interfere with basic work-related activities, the administration will continue to the next step.
Is the Medical Condition Found in the List of Disability Conditions?
The administration maintains a list of medical conditions that are considered severe enough that they can prevent a person from doing substantial, gainful activity. If your medical condition is not on the list, the Social Security Administration will need to figure out if it is as severe as a listed medical condition. If they decide it is, they will find that you are disabled under the guidelines. If they do not, they will proceed to the next step.
Can You Do Work You Previously Have Done?
If the Social Security Administration does not find you are disabled based on the severity of your conditions, it will then ask if your medical impairment(s) prevents you from performing any of the work you did in the past. If these conditions do not impact your ability to do this work, they will likely decide you do not have a qualifying disability. If they do, the administration will proceed to the last step.
Can You Do Any Other Type of Work?
If you cannot do the work you previously did, the Social Security Administration will have to examine if you could do any other work despite your medical impairment(s).
They will consider your medical conditions, education, age, past work experience, and any transferable skills you may have. If you cannot do other work, the administration will decide you qualify for disability benefits. If you can do other work, Social Security will likely decide you do not have a qualifying disability and will deny your claim.
Frequently Asked Questions Regarding Social Security Disability Benefits
Unfortunately, obtaining these disability benefits can be a tedious and complicated undertaking that leaves you with many questions and concerns regarding this process and what to do to get the money you need.
However, until you can get your specific questions answered by an experienced Social Security Disability Insurance Attorney, we have prepared answers to some frequently asked questions our clients often have regarding Social Security Disability benefits. We hope with the below responses, you have a better idea of what these benefits include, the factors that can impact your eligibility, and what you have to do to get these benefits.
---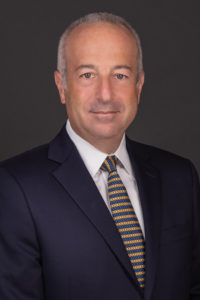 If you are looking to secure Social Security Disability Insurance benefits, do not wait to get the legal help you need. Instead, contact Finkelstein & Partners today at (887) 565-2993 for a free case evaluation and find out how our skilled Newburgh Social Security Disability Insurance lawyers can help you secure the money you deserve.
Our very first office was opened in Newburgh in 1959, and we are proud to say our headquarters is still located in the heart Newburgh. Whether it is providing exceptional legal representation or giving back to our community, we strive to give our all.