Newburgh Truck Accident Lawyers
Finkelstein & Partners
1279 Route 300
Newburgh, NY, 12551

Review Us On Google
Finkelstein & Partners, LLP – Winning Serious Injury Lawsuits Since 1959
Located just 60 miles north of New York City, Newburgh sits on I-84 and I-87, both of which get used often as truck pathways through the area. These busy interstates can quickly snarl and even shut down as a result of severe traffic accidents, including truck accidents. It contains many narrow, one-way streets that can pose a particular danger to truck drivers—and may pose even more danger to pedestrians who need to share the streets with those truck drivers for any reason, since truck drivers may have a hard time seeing pedestrians around them.
Newburgh residents, however, like most residents of New York, rely on big trucks to transport the goods they need for their stores—from the small local shops that line many of the streets to the bigger chains that residents rely on for their regular shopping.
If you suffered serious injuries in a Newburgh truck accident, Finkelstein & Partners can help. Contact our Newburgh truck accident lawyers today at (845) 562-0203 to schedule a free consultation regarding your truck accident claim.
Why Hire Finkelstein & Partners for Your Newburgh Truck Accident Claim
At Finkelstein & Partners, we have more than 60 years of experience dealing with a wide range of personal injury claims, including truck accident claims. Our law firm has the resources, tenacity, and dedication necessary to take on the big insurance companies with confidence; but the small-firm feel to make you feel supported throughout the claim with the compassion and personal touch you deserve.
Many of our past clients have experienced immense success in maximizing the compensation they have received for truck accident claims. In one notable case, we helped a client recover $6.8 million following a truck crash that resulted in severe injuries, including a broken leg, back, and sternum.
While we cannot guarantee the results of your truck accident claim, we do offer the same high degree of tenacity, determination, and support to every client. Having the attorneys at Finkelstein & Partners on your side can make a huge difference as you move forward with your truck accident claim. Contact us today for more information.
We fully investigate every detail of our clients' truck accident claims.
At Finkelstein & Partners, we start with a full investigation into every element of a truck accident. Often, truck accident claims involve a great deal more complexity than an accident between two passenger vehicle drivers. A truck accident claim means investigating everything that may have led up to or contributed to the truck accident, including the trucking company, the cargo, the company that loaded the cargo, and even the truck itself and its regular maintenance schedule.
We take over dealing with the insurance company on our clients' behalf.
Dealing with the insurance company following a truck accident can impose unneeded stress during a time when you may already find yourself facing immense difficulty. Insurance companies may try a variety of strategies to prevent you from getting the full compensation you deserve following a serious accident—from issuing a low settlement offer to trying to trip you up and admit liability for the accident or that you did not sustain as many injuries as you thought in the accident.
At Finkelstein & Partners, we can help you avoid those potential traps and manage many of those conversations for you, reducing your stress levels and increasing the odds that you will get the compensation you deserve for your Newburgh truck accident injuries.
We support and represent our clients as they move through their truck accident claims.
At Finkelstein & Partners, we focus on providing a high degree of service to our clients. We can help put together a comprehensive claim that covers all the key details of your injuries and the compensation you expect, negotiate on your behalf, and represent you if your claim has to go to court. With our support, many of our clients have pursued considerably more compensation than they might have on their own.
Newburgh Truck Accident Injuries and the Limitations They Pose
Newburgh truck drivers must adhere to specific regulations that require them to exercise care and caution on the roads. However, on Newburgh's narrow and often one-way streets, truck drivers can quickly end up in trouble—and the results may be catastrophic. Sometimes, a truck driver may end up in a situation where they cannot avoid an accident due to a moment's inattention or mistake. Other times, truck drivers may have a hard time navigating those streets, resulting in serious injuries to pedestrians, cyclists, and even the drivers of other vehicles.
Traumatic Brain Injury
The force of a truck accident can cause the head to snap back and forth rapidly. Sometimes, the force of the accident alone can cause the brain to slam into the skull, which can result in traumatic brain injury. Other times, the victim's head may hit the seat, the windshield, or the steering wheel, which can also cause the brain to strike the skull. Even "mild" traumatic brain injuries may result in lifelong consequences. Traumatic brain injury causes memory loss, including challenges with both short and long-term memory, and may result in a loss of focus, concentration, or processing ability. Sometimes, victims with traumatic brain injury also struggle with a loss of emotional regulation following the accident.
Back and Neck Injuries
Back and neck injuries can cause immense challenges for the victim. Sometimes, back and neck injuries cause immense pain: herniated discs or muscle damage, for example, may make it very difficult for the victim to move around normally, since both sitting and standing may cause considerable pain. Spinal cord injuries, on the other hand, may result in more long-term suffering, since spinal cord injury victims may end up with permanent paralysis, either full or partial, below the site of the injury.
Burns
Truck accidents often involve a great deal of force and can cause substantial damage to the vehicles involved in the accident. Sometimes, that damage can cause the vehicles to burst into flame, which may cause burn injuries for the victims. Other times, tanker trucks hauling hazardous chemicals may suffer such severe damage that they leak, resulting in chemical burns for truck accident victims. Burns can mean excruciating pain, scarring, and even a loss of mobility, depending on the extent of the injury, where it occurred, and how it heals.
Amputations
Amputees who lose one or more limbs in a truck accident may require considerable occupational therapy to learn how to function without the missing limb or with a prosthetic. Prosthetics also mean an ongoing expense for the victim, since they require replacement every few years. The more complex the prosthetic, the more it may cost and the more often the amputee may need to replace it to maximize function.
Broken Bones
Truck accidents may mean multiple broken bones for many victims, especially pedestrian victims or victims in small passenger vehicles. Many victims with broken bones may require surgery to properly set the bones and allow them to heal properly. Broken bones can prevent many people from engaging in their usual activities, from making it difficult for them to take care of their work responsibilities to making it impossible for them to engage in their usual leisure activities. Broken bones may also have ongoing complications that require physical therapy for some time after the initial recovery or may leave the victim in pain even after the injury heals.
Seeking Compensation After a Newburgh Truck Accident
If you suffered serious injuries in a truck accident, contact a Newburgh truck accident attorney, like those at Finkelstein & Partners, as soon as possible to get a better idea of the compensation you really deserve for your injuries. Often, insurance companies will attempt to minimize the compensation they have to pay out after a serious accident. The adjuster may try to convince you to accept a low settlement offer soon after the accident, which could leave you without the funds you really deserve for your injuries—or the funds you need to cover your medical bills.
A lawyer cannot provide a one-size-fits-all answer to how much compensation you will receive following a truck accident. However, you can take a look at the elements you may need to include in your claim and how they can impact your compensation.
Medical Costs
After a Newburgh truck accident, you may accumulate a lot of medical bills very quickly. You may need emergency medical treatment to help handle the immediate aftermath of your accident and your injuries. You may need to go through several procedures, or require durable medical equipment to help you get around. Even as you start to recover, you may have ongoing costs related to physical or occupational therapy. Keep track of your medical bills and other direct medical expenses related to your Newburgh truck accident, since you can include those bills as part of your truck accident claim.
Lost Wages
Even as your medical bills pile up, you may worry about the loss of your usual income. Many truck accident injuries can prevent you from working for weeks or even months after your accident. While some employers will assist in getting you back to work as soon as possible, others will not want you back in the building or back at work due to liability concerns. An attorney can provide you with more information about how to calculate the cost of your lost wages, including sick time and vacation time used to cover your lost hours after your accident.
Pain and Suffering
Most truck accident claims also include compensation for pain and suffering related to the accident. While pain and suffering does not have a direct financial component, it can substantially impact your life after the accident. For example, your injuries might prevent you from doing the things that usually bring you joy, or they might interfere with your relationships with loved ones, all of which can cause immense emotional anguish alongside the physical pain. At Finkelstein & Partners, we will listen to your story and get a better idea of how the accident has impacted every area of your life so that we can more accurately assess the compensation you deserve for pain and suffering.
Evaluating Liability Following a Newburgh Truck Accident
Who bears liability for a Newburgh truck accident? Most often, you may pinpoint a truck driver's negligent actions behind the wheel as a direct cause of the accident: a driver who chose to drive while distracted, ignore the rules of the road, or drift into another lane while navigating the streets of Newburgh, for example. In other cases, however, an attorney's investigation may uncover that more than one party shares liability for your accident.
The Trucking Company
The trucking company must adhere to the law when it comes to maintenance on the vehicle, the size of the load the vehicle can carry, and even the number of hours the driver can legally spend on the road. If the trucking company violates that duty of care, it may leave the trucking company liable for truck accident injuries.
A Mechanic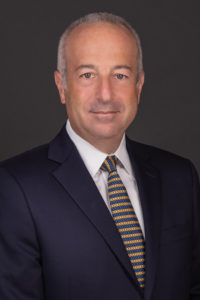 Sometimes, trucking companies outsource repairs for their trucks. If the mechanic who handles those repairs fails to properly repair the vehicle or causes additional damage to the vehicle during the repairs, and this later leads to an accident, the mechanic may share liability for that accident.
The Loading Company
If a shifting load falls onto the road or your vehicle, or if a shifting load inside the truck's trailer leads to a jackknife accident or rollover, the company that loaded the cargo into the truck and failed to properly secure it may bear liability for the accident.
Do You Need a Newburgh Truck Accident Lawyer?
If you suffered injuries in a Newburgh truck accident, an attorney can offer your best chances of acquiring the compensation you deserve through a personal injury claim. Contact Finkelstein & Partners today at (845) 562-0203 for your free consultation.
Our very first office was opened in Newburgh in 1959, and we are proud to say our headquarters is still located in the heart Newburgh. Whether it is providing exceptional legal representation or giving back to our community, we strive to give our all.