Newburgh Pedestrian Accident Lawyer
Finkelstein & Partners
1279 Route 300
Newburgh, NY, 12551

Review Us On Google
Finkelstein & Partners, LLP – Winning Serious Injury Lawsuits Since 1959
When Your Walk Turns Tragic, Call Finkelstein & Partners
An unprotected pedestrian is no match for a motor vehicle. A violent collision can result in severe bodily injury and death. If you suffered severe injuries or lost a loved one due to a negligent driver's actions, you need help fighting for justice and compensation.
Finkelstein & Partners has helped the injured for over 60 years. At our firm, each client has a team of dedicated legal professionals, led by a lawyer, to help them navigate the complicated claim-filing process. You can contact us for a consultation to learn more.
Until you have an opportunity to contact a lawyer, the following frequently asked questions can help you learn about pedestrian accidents and how to proceed with a civil claim:
What Types of Negligence Cause Pedestrian Accidents?
A pedestrian accident can occur the second a driver loses control of their vehicle.Careless drivers may lose control due to the following behaviors:
Drunk driving: impairs vision, reaction time, and judgment
Distracted driving: removes eyes from the road, hands from the wheel, and mind from driving
Aggressive driving: includes speeding, running red lights, and escalates into road rage
Drowsy driving: sleep impaired driving that can result in pedestrian injuries or death
Impaired driving, texting, speeding, or groggy driving have no place along Newburgh streets or roadways. There is no excuse for recklessness that causes harm to other road users. If your walk ended catastrophically due to a negligent driver, the Newburgh pedestrian accident lawyers at Finkelstein & Partners could help fight for compensation.
What Does It Take to Prove Driver Negligence?
Your lawyer must prove the responsible driver acted negligently. A careful examination of evidence and eyewitness interviews can sometimes help a lawyer identify the liable party and build a strong case.
You can help your lawyer by giving them as much information as possible.
Helpful information includes:
A police report
Photographs or videos of the accident
Contact information for eyewitnesses, such as names and phone numbers
Copies of medical reports detailing your injuries
Medical bills relating to your care
Proof of missed work due to your injuries
If you cannot gather some of this information, your lawyer can collect it on your behalf. Contact a lawyer as soon as possible to start the evidence-gathering process.
Does the Type of Vehicle in My Pedestrian Accident Matter?
When pursuing compensation, the type of vehicle in your pedestrian accident does not matter. However, the type of vehicle may play a factor in the extent of your injuries.
Sports utility vehicles (SUVs) cause some of the most dangerous pedestrian accidents. The high profile—a feature that makes them popular—places pedestrians at risk for severe upper-body harm.
Upper body injuries can include:
Broken bones requiring surgery and therapy
Brain injury
Internal injuries
Head, neck, and back injuries
Spinal cord injury, resulting in some form of paralysis
The more severe the injury, the more treatment necessary for the victim. SUV accidents involving pedestrians are sometimes fatal, resulting in wrongful death. SUVs are among the country's most popular selling vehicles, outpacing sedans. However, a sedan can also cause significant bodily injury, especially to a pedestrian's lower body and legs.
Contact a Newburgh pedestrian accident lawyer today if you experienced a traumatic injury or lost a close loved one due to a negligent driver's actions.
What Is a Statute of Limitations?
A statute of limitations is a state law that dictates how long accident victims have to pursue civil action. For example, in New York, personal injury victims have three years to pursue a claim and lawsuit. For victims of wrongful death, the time limit is two years. If the statute of limitations expires before you file your civil lawsuit, the court will likely dismiss your case.
A Newburgh pedestrian attorney can ensure your lawsuit meets the deadline. Doctors' appointments, medical procedures, or losing a loved one can leave you in a fog of confusion and sadness. You can rest easy knowing your case reaches the court before the statute of limitations expires by hiring a lawyer.
Can I Accept an Insurance Settlement? Do I Need a Lawyer?
Pedestrian accident victims can accept an insurance settlement without a lawyer. The stress of your financial situation may cause you to give in to pressure from insurance adjusters. However, doing so places victims at risk of accepting less money than they deserve.
An insurance settlement offer may seem like a large sum to accident victims facing mounting bills and lost wages. However, insurance companies typically offer a low sum to settle a claim quickly and for the least amount possible. As for-profit businesses, insurance companies try to save money by underpaying or denying claims.
Severe or permanent injuries can require additional care in the future, especially if victims develop complications. Unfortunately, most accident victims do not realize that by accepting a settlement now, they cannot sue for additional funds later.
Insurance companies have experience with civil claims and lawsuits, unlike most pedestrian accident victims. To protect your right to a fair settlement, hire a Newburgh lawyer. They can guide you through the legal process, keep you informed, and advise you of your options.
How Long Does It Take to Receive Compensation?
Pursuing compensation for your losses takes time. Because each case is different, there is no exact timeline for how long it will take your claim to go through the process. If you speak with your lawyer, however, they can probably give you a timeline based on the facts of your case.
The civil process typically begins with an insurance claim. Next, your lawyer will negotiate with the insurance company and can file a civil lawsuit to protect your right to proceed to trial. If negotiations fail, your lawyer may take your case to court, where the case goes before a judge or jury. If successful, you will receive an award for damages based on the evidence presented.
Fortunately, most pedestrian accident cases never go to trial because lawyers push for settlements out of court. At Finkelstein & Partners, our pedestrian accident lawyers treat clients with care and compassion. We also know how to aggressively hold insurance companies accountable for the compensation our clients deserve. Whether you need representation in negotiations or a courtroom, our team knows how to fight for you.
Who Can Sue for Wrongful Death in New York?
A Newburgh wrongful death lawyer can determine whether your relationship with the victim qualifies you to pursue legal action for wrongful death. New York law generally allows close family members to bring wrongful death claims, like spouses, children, or parents. The decedent's estate representative may also act as the plaintiff in wrongful death cases.
Damages sought in a wrongful death case generally include:
Your loved one's final medical expenses
The costs associated with a funeral, burial, or cremation services
Lost income from a financially supportive spouse
Non-economic damages such as loss of companionship
Compensation cannot replace your loved one. However, it can ease your financial stress. If your loved one died while walking or running on Newburgh streets, contact our firm for help. Our team can offer the support you need during this emotional and painful time.
Can I Afford to Hire an Attorney?
Most personal injury and wrongful death attorneys work on a contingency fee basis. Under this type of agreement, if your lawyer does not win compensation for you, you do not owe any legal fees. You only pay legal fees if and when they win your case.
Accident victims cannot afford to skip hiring a lawyer. Insurance companies seek to settle with accident victims before they contact a lawyer because they do not want to face a lawyer during the negotiation process.
Contact Finkelstein & Partners for a no-obligation case evaluation if you suffered a catastrophic injury or lost a close loved one in a Newburgh pedestrian accident.
How Can I Help My Case?
Accident victims can help their case by refraining from sharing information on social media. While posting an update on a social media account may allow you to address friends and family all at once, doing so can also backfire in your case.
An insurance company may view your account and try to blame you for the accident based on a statement or picture. Safeguarding essential details regarding your accident or the loss of your loved one is vital to the outcome of your case.
Newburgh Personal Injury and Wrongful Death Lawyers: Helping Pedestrian Accident Victims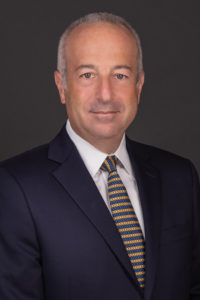 A walk to the store or a morning jog should not result in a life-altering accident. The severe injuries or traumatic loss you suffered are something that will follow you for the rest of your life. From a spinal cord injury to the loss of a spouse or child, the pain and memories are devastating. For those unable to return to work, the loss of their career is additionally heartbreaking. Any frustration you feel about your situation is understandable.
A Newburgh personal injury or wrongful death lawyer, like those at Finkelstein & Partners, can help you with your claim and lawsuit. Our team of lawyers and legal professionals has helped hurt victims for over 60 years. Our firm has won national trial awards; we are large enough to have the resources to take on big insurance companies but small enough to offer our clients personal support and attention. We are committed to helping each of our clients recover from their losses.
The sooner you reach out to a lawyer, the faster they can begin to build a solid case for compensation. You do not have to face this challenging time alone. Start your fight today by contacting our legal team online or at (845) 562-0203 for help with your pedestrian accident case.
Our very first office was opened in Newburgh in 1959, and we are proud to say our headquarters is still located in the heart Newburgh. Whether it is providing exceptional legal representation or giving back to our community, we strive to give our all.