​Newburgh Dog Bite Injury Lawyers
Finkelstein & Partners
1279 Route 300
Newburgh, NY, 12551

Review Us On Google
Finkelstein & Partners, LLP – Winning Serious Injury Lawsuits Since 1959
Being attacked by a dog in Newburgh is scary. When someone is simply walking down the street and an unknown dog assails them, most people have no idea what happened to trigger the dog.
After the attack, victims must deal with the aftermath and the injuries they suffer from an unprovoked dog attack. In some cases, parents must deal with a distraught and injured child.
Dogs are considered man's best friend, but the victim may suffer serious injuries when a dog turns on a person.
Every person who owns a dog must maintain control of the animal. However, people may leave their dogs in a fenced yard whether they are home or gone for the day. When the dog escapes the yard, anything can happen.
If you or your child suffered an injury from an unprovoked dog attack, you need answers. At Finkelstein & Partners, our Newburgh dog bite lawyers have more than six decades of experience helping victims get answers and compensation for their injuries. Call us today for help.
Children Are Most Often Victims of Dog Bites
According to the American Veterinary Medical Foundation (AVMF), one in five people will sustain a dog bite. Nearly 800,000 victims seek medical attention on an annual basis. Most frequently, the victims of dog bites are children. Dogs do not have to be unfamiliar with their victims to attack or bite suddenly.
Potential Dog Bite Injuries
The type of injuries suffered by a Newburgh dog bite victim varies based on the age and size of the victim, the size and breed of the dog, and the area the bite occurs.
Some potential injuries your family could deal with include:
Puncture wounds on limbs – Any dog bite can result in puncture wounds. Canine teeth are sharp, and depending on the victim's size, these wounds could require medical attention.
Crushed fingers or bones – Large dogs often clamp down their jaws when biting a victim. The pressure can crush someone's fingers or other bones.
Facial wounds – When a dog knocks a victim to the ground, it will often move toward the victim's face. As a result, facial injuries, including wounds in the areas of the eyes and ears, are possible.
Deep wounds to the torso or back – The dog's teeth or claws may cause these wounds.
Bruising – Severe bruising indicates underlying tissue damage.
Infections – Even when a dog is fully vaccinated, a victim may contract an infection from a dog bite or wound.
Nearly any victim can suffer a broken bone if a dog attack knocks them down. Whenever an attack occurs, seek immediate medical attention to identify any hidden wounds that require treatment.
Liability for Dog Bite Injuries
While New York does not have any statutes explicitly related to dog bites, there is a common law (and common sense) knowledge that dog owners are required to control their animals. Newburgh does have leash laws, and those who own a dog are responsible for posting a sign if they are aware their dog may tend to bite a person or another animal.
Newburgh town statutes state that a dangerous dog is any dog who chases, snaps, attacks, bites, or otherwise threatens a person going about their business. The same applies if the dog attacks another domestic animal, such as a cat or dog.
Since New York has passed legislation that forbids insurance companies from withholding homeowner's coverage for those who own specific breeds of dogs, the owner's policy may cover you for medical bills and other expenses associated with treating a dog bite wound.
Recoverable Damages After a Dog Bite
In most dog bite cases, the owner of the dog's homeowner's policy will cover any medical expenses from the bite. They may also make allowances for pain and suffering. If a dog bite victim loses time from work and has permanent damage or scarring due to a dog bite injury, they should seek assistance from an attorney who has experience handling these types of cases.
Regardless of whether the dog owner had any reason to believe the dog would attack or bite, the owner is responsible for the medical costs of treating dog bite injuries. Additional compensation may require the victim to prove the owner acted unreasonably or failed to use reasonable care. Reasonable care would be warning potential victims of the dog's behavior or adequately restraining the animal.
Remember that every situation is unique. Victims may suffer only minor bites and scrapes after a dog attack, or they may suffer a more severe injury, including permanent scars from an attack. Children are also prone to developing an irrational fear of dogs and may require intervention by a mental health professional.
Whenever someone is bitten or attacked by a dog, they should contact a lawyer to find out about their legal rights. A dog bite lawyer in Newburgh can also help explain what legal options may be available to dog bite victims.
Handling Denied Dog Bite Claims
While a dog bite victim may incur numerous losses, including lost time from work, pain and suffering, and medical treatment, the initial claim to an insurer will be denied. While the dog's owner is liable for the medical care rendered to a victim, the insurer will typically deny any further liability on the owner's behalf.
The owner may claim:
They had no reason to expect the dog to bite or attack
They leased the dog correctly or kept it in a yard
The victim provoked the dog
The victim startled the dog
These defenses may not hold up under scrutiny if the dog has a history of aggressive behavior. An experienced dog bite attorney can request the dog's records from Animal Control officers and the dog's veterinarian to determine if the dog has a history that the owner knew and failed to warn others about.
Contact a Dog Bite Lawyer Today
If you or your child suffered an injury because of a dog attack, seek medical care. Notify the owner of the dog and Newburgh Animal Control of the bite. A Newburgh dog bite injury victim should also determine the dog's vaccination status so they can know if the owner properly inoculated the dog against rabies.
Once you complete these steps, contact Finkelstein & Partners at our Newburgh offices. Let us evaluate your case and help you determine the best way to move forward to get compensation for your injury.
Frequently Asked Questions About Newburgh Dog Bites
Dog bite injury lawyers hear some of the same questions from victims. To better understand reporting dog bites and the legal process of holding an owner accountable, Finkelstein & Partners has compiled a list of some of the common questions and our responses.
---
Contact a Newburgh Dog Bite Injury Attorney Today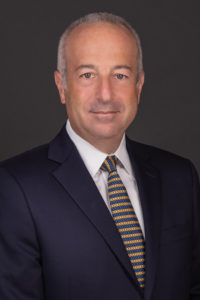 If you or a loved one suffered an injury because of an attack by a dog in Newburgh, contact Finkelstein & Partners at (845) 562-0203 and request a free case evaluation. We want to help you through this difficult time, so please call now so we can get started.
---
Our very first office was opened in Newburgh in 1959, and we are proud to say our headquarters is still located in the heart Newburgh. Whether it is providing exceptional legal representation or giving back to our community, we strive to give our all.