Newburgh Child Injury Lawyers
Finkelstein & Partners
1279 Route 300
Newburgh, NY, 12551

Review Us On Google
Finkelstein & Partners, LLP – Winning Serious Injury Lawsuits Since 1959
There are no boundaries for parents when it comes to protecting their children. While accidents happen, when someone's negligence injures a child, parents have the right to hold the person or entity responsible for their child's injury.
At Finkelstein & Partners, LLP, we understand parents' grief and anger over their child's injury. Our Newburgh child injury lawyers are committed to helping get compensation for your child's care and the added financial burdens you face following your child's injury.
Finkelstein & Partners LLP History of Results in Child Injury Cases
We understand that our history of success does not guarantee we will secure a settlement on any particular case. However, we have a proven track record of success in holding those responsible for a child's injuries accountable for their action or lack of action.
Some of the recent results we have secured include:
As you can see, someone's failure to behave reasonably can cause various injuries to a child. Our goal will always be to act in your child's best interest should their injury result from someone's negligence.
Childhood Injuries Take and Break Lives
Statistics tell us a lot about children and unintentional injuries. Studies show that, on average, 20 children lose their lives each day because of a preventable injury. It is important to remember these are more than statistics—when we learn that more than 7,000 children die annually from injuries, the losses go far beyond their lives.
After losing a loved one, grandparents, parents, and siblings' lives will never be the same. Money cannot reverse this loss, but a wrongful death lawsuit can help a family find closure and cope with their changed lives.
Fortunately, many children survive injuries.
However, injuries a child can suffer from an accident include:
Broken bones
Head and neck trauma
Back injuries
Burn injuries
Serious internal injuries
Brain damage
Emotional and psychological issues
Scars and other forms of disfigurement
Fortunately, children tend to heal faster than adults. However, depending on the extent of the injury, a child may need round-the-clock nursing care or other supervision during the healing process. Parents often need to take extensive time off work to care for an injured child.
In cases where a child has scarring after an injury, they could face plastic surgery procedures to repair the damage. Burns and other injuries can cause the child serious pain for a long period, causing additional strain on the parents and family members.
Establishing Liability in Child Injury Cases
Getting to the root cause of a child's injury may take time. There may be more than one party responsible for an injury depending on the accident.
Some of the responsible parties may include:
Motor vehicle operators – Cars, school buses, municipal buses, trucks, delivery vans, Uber/Lyft drivers, motorcycles, and ice cream truck drivers may be held liable for injuries caused by reckless driving, failure to obey traffic signals, or failure to yield the right of way.
Employer of drivers – In cases where a commercial vehicle injures a child, the driver's employer may be liable.
School districts/staff – If a daycare facility, school, or a school-supervised field trip injures your child you can hold liable the parties responsible for their safety.
Facility owners – Museums, shopping centers, theme parks, and other similar facilities must maintain a certain level of safety for guests. If failure to maintain a facility properly injures your child you can hold the owner liable.
Pet owners – When a dog attacks a child, parents may hold the pet owner responsible for their child's injuries, physical and psychological.
Product manufacturers/distributors – When defective equipment injures your child, you can hold the manufacturer or distributor of the item liable.
Medical personnel – If a medical provider fails in their duty to provide a proper standard of care, you can hold them accountable for the injury, pain, suffering, and future treatment a child may require under New York's medical malpractice laws.
There may be more than one party responsible for a child's injuries. Parents should speak with a Newburgh personal injury lawyer at Finkelstein & Partners, explain the circumstances surrounding their child's injury, and the lawyer can advise the best way forward to seek compensation.
Financial Recovery on Behalf of an Injured Child
Children do not have legal standing to file a lawsuit or insurance claim on their behalf as minors. They have two options: a parent may file on behalf of the child before the statute of limitations expires, or the child may wait and file after their 18th birthday but before their 21st birthday.
Should the parent file on behalf of their child, any settlement offer will have to be approved by the court. Additionally, parents may not have access to any settlement funds awarded to the child except upon approval by the court. The parent must submit a request outlining how they will use the funds for the child.
Child Injuries Frequently Asked Questions
Various issues can impact the possibility of securing a settlement on behalf of an injured child in Newburgh. We have assembled a list of the most common questions about these cases to provide guidance.
---
Contact a Newburgh Child Injury Lawyer Today for Help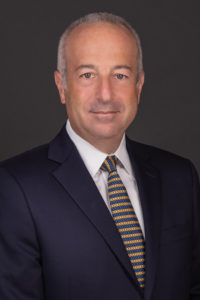 Parents should not have to suffer the financial consequences of a preventable injury. When your child suffers an injury because of a third party, and you believe that negligence played a role, contact the Newburgh child injury lawyers at Finkelstein & Partners LLP online or call (845) 562-0203. We are happy to schedule a free case evaluation and determine how best to help you seek the compensation you and your family deserve.
---