Newburgh Premises Liability Lawyer
Finkelstein & Partners
1279 Route 300
Newburgh, NY, 12551

Review Us On Google
Finkelstein & Partners, LLP – Winning Serious Injury Lawsuits Since 1959
While property owners in Newburgh should keep their property safe for visitors, this does not always happen. Sadly, thousands of people sustain significant harm every year because of dangerous property conditions, leading to extensive damages, excruciating pain, and lives forever changed.
However, if an accident caused by another person's wrongful actions injured you or a family member, you may seek financial compensation for your losses. When you work with an experienced Newburgh premises liability accident attorney at Finkelstein & Partners, you will not have to take on this challenging legal battle alone.
What You Need to Know About Finkelstein & Partners
Although the law firm of Finkelstein & Partners is large enough to take on the most powerful insurance companies, we remain small enough to give our clients the personal attention they deserve. Our approach to representation is transparency. You will always have access to the same information we do by using our innovative online system, available 24/7.
We also pledge that when you work with our firm, we will treat you with compassion and care during this difficult time in your life, going after the justice and financial compensation you and your loved ones need. That is why the recoveries we have secured for our clients are some of the highest in the state, including million-dollar settlements and jury trial verdicts.
What Is Premises Liability?
Premises liability refers to a category of personal injury law that includes accidents caused by some defect or unsafe condition on someone else's property. These claims can arise on both residential and commercial properties.Most premises liability cases entail negligence. Negligence means failure to use reasonable care in maintaining their property.
Common Types of Premises Liability Accidents in Newburgh
While premises liability accidents can happen for many reasons, in Newburgh, some of the more common causes include:
Weather-related slip and fall accidents, especially during the winter months in Newburgh, where temperatures plummet, causing icy spells and frequent snow showers
Animal attacks
Construction site accidents
Elevator incidents
Poor security
Inadequate conditions on a property
Defective building maintenance
Leaking water
Flooding, which Newburgh has a moderate risk of, meaning that flooding will likely impact the day-to-day life within the community
Fires
Toxic chemicals or fumes
Even though these are some of the more common types of premises liability accidents in Newburgh, this list is not exhaustive of all accidents that can arise.
As a result, if you suffered an injury due to a defective or dangerous condition for a cause not indicated on the above list, reach out to an experienced Newburgh personal injury attorney at Finkelstein & Partners as soon as possible. We can go over your accident, determine if you have a viable case, and help you pursue the compensation to which you are entitled.
Common Injuries Resulting From a Newburgh Premises Liability Accident
Because premises liability accidents include such a variety of situations, the injuries that can result are often widespread.
While the severity of these injuries will depend on the circumstances of the accident, some of the more common injuries that follow a premises liability accident include:
Spinal cord damage
Traumatic brain injuries
Extensive burns
Broken bones
Neck and back injuries
Deep lacerations
Soft tissue injuries
Electric shock
Internal organ damage
Facial trauma, including eye injuries
Illnesses from exposure to toxic chemicals
These injuries may require a lifetime of medical treatment and assistance, leading to astronomical medical bills. If a premises liability accident harmed you, reach out to a skilled Newburgh premises liability attorney. These legal professionals can help you figure out not only what legal options you have but can fight for the money you need to ensure you have the required medical care for the rest of your life.
Proving Premises Liability in Newburgh
If you sustained injuries in a Newburgh premises liability accident, you have the burden of providing that you suffered harm due to the property owner's actions. More specifically, under New York Laws, victims must prove their claim by a preponderance of the evidence or that the property owner was more likely than not responsible for causing their harm.
The Elements of a Premises Liability Claim
To establish a premises liability claim, the injured individual must show that:
The defendant owned or possessed the property
They were on the person's property lawfully
The property contained hazardous conditions
The property owner was negligent in dealing with these dangerous conditions
The property owner did not take reasonable steps to rectify the dangerous conditions or prevent them
The property owner failed to warn guests about the potential hazards
The negligence of the property owner caused their injuries
They suffered damages as a result
Fortunately, you do not have to prove these elements alone. An experienced Newburgh premises liability attorney at Finkelstein & Partners can secure the evidence needed to prove these elements and establish that the property owner's negligence resulted in your harm and losses.
Frequently Asked Questions Following a Newburgh Premises Liability Accident
Following a Newburgh premises liability accident, it is common for victims to have numerous questions about what happened, their legal options, and remedies they can pursue.
Until a knowledgeable premises liability lawyer answers your specific questions, we have prepared responses to some frequently asked questions our clients often have regarding these situations. We hope these answers give you a better idea of what legal actions you should take and how an experienced Newburgh premises liability lawyer can help you pursue financial recovery.
What Should You Do Following a Newburgh Premises Liability Accident?
While the last thing you likely want to do following a premises liability accident is look for evidence and take pictures, you should realize that your actions after an accident can help keep you safe and protect your legal rights. For these reasons, following a Newburgh premises liability accident, you should consider doing the following:
Contact 911 Immediately
Depending on the accident's circumstances, you may need to contact 911 immediately. If you cannot make this call, you should tell the people around you to call on your behalf.
After the police arrive and perform their preliminary investigation, they will jot down their findings in their police report, providing you with valuable evidence if you decide to pursue legal action following the accident.
Gather Evidence From the Scene
If your injuries allow for it and the scene is safe, try to take photos and videos of the accident scene with your cell phone. Include pictures of your visible injuries, the dangerous condition that caused the accident, torn clothing, and any other details that can help show what happened.
However, if your injuries are too severe to take these photos, do not worry. You can have a family member or a friend take them, or when you retain a premises liability lawyer, they can gather this evidence on your behalf.
Check With Witnesses
If individuals witnessed what happened, try to get their names and phone numbers. These individuals can not only provide your attorney with helpful evidence but also offer testimony that can help substantiate your claim.
Yet, watch what you say as you talk to these people and others after the accident. Remember, insurers can use comments and statements you make against you. That is why it is safest to avoid making definitive comments about the incident, apologizing for anything, or taking any blame.
Get Medical Help After the Incident
While your injuries may appear minor following this accident, you should still get to a doctor right away. Symptoms of debilitating injuries, such as brain trauma, can take some time to develop. The longer you wait to get this condition check out, the more deadly it can become.
In addition, getting this prompt medical treatment can also help your legal claim, as the insurance company will be looking for any reason to deny your case. If you don't see a doctor after the accident, the insurance company may argue that your injuries are not severe or caused by a prior or subsequent event.
When a doctor examines you after the premises liability incident, they can provide a medical report that details the extent of your injuries and directly links your Newburgh premises liability accident and the harm you sustained.
How Long Do You Have to File a Claim Following a Newburgh Premises Liability Accident?
Following a premises liability accident, time is of the essence. The statute of limitations is a law that dictates the amount of time you have to file a legal claim following an alleged offense. If you do not file your case within that time, you cannot collect compensation for your losses.
In New York, the statute of limitations to file a legal claim following a Newburgh premises liability accident is three years from the accident's date. However, there may be exceptions to this filing period that can impact the amount of time you have to file.
Following a Newburgh premises liability accident, you should reach out to a Newburgh premises liability attorney as soon as possible. At Finkelstein & Partners, our attorneys can promptly review your accident, determine the maximum time you have to file your case, and ensure that your legal motions are prepared and submitted to the proper court before time expires.
How Can Finkelstein & Partners Help You Fight for the Justice You Deserve After a Newburgh Premises Liability Accident?
If you or a loved one sustained severe injuries in a premises liability accident in Newburgh, you and your family should not face this challenge alone. Fortunately, with an experienced Newburgh premises liability accident attorney, like those at Finkelstein & Partners, on your side, you will not have to.
When you retain these attorneys, they can:
Go over the facts of the accident with you in detail, figure out if you have a valid legal case, and determine what legal options you should pursue.
Investigate the incident thoroughly and secure the evidence necessary to show what happened and who was at fault.
Answer all your questions and concerns and provide you with the legal support you need.
Bring in experts, such as accident reconstructionists, flooring experts, and doctors, who can validate your claims.
Handle the settlement negotiations with the other side and go after a just offer.
Take your case to trial if the other side is unwilling to provide you with a fair settlement amount and fight for maximum compensation.
---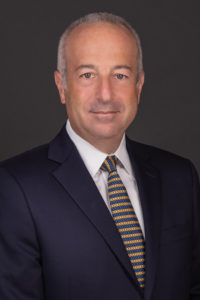 If a Newburgh premises liability accident disrupted your life or the life of a loved one, do not wait to get the legal help you need. Instead, contact Finkelstein & Partners today at (845) 562-0203 for a free consultation and let our skilled premises liability accident lawyers show you how we can pursue the compensation and justice you deserve.
Our very first office was opened in Newburgh in 1959, and we are proud to say our headquarters is still located in the heart Newburgh. Whether it is providing exceptional legal representation or giving back to our community, we strive to give our all.