Newburgh Construction Accident Lawyers
Finkelstein & Partners
1279 Route 300
Newburgh, NY, 12551

Review Us On Google
Finkelstein & Partners, LLP – Winning Serious Injury Lawsuits Since 1959
Although construction work is incredibly dangerous, it does not mean that those working on construction sites do not have a right to safe working environments. That is why if a construction accident harmed you in Newburgh, reach out to an experienced Newburgh construction accident attorney at Finkelstein & Partners as soon as possible.
Depending on the circumstances of the accident, you may be entitled to financial recovery for the losses and injuries you sustained. However, more importantly, with these attorneys on your side, you will not have to fight for this compensation on your own. Instead, you can focus on what matters most, such as your health and recovery, while these lawyers fight for the justice you deserve.
Who We Are
Attorney Howard S. Finkelstein founded Finkelstein & Partners to provide clients with the legal services they require and the unwavering representation they need.
While the firm has grown significantly since its founding and now includes multiple offices across New York and New Jersey, we remain dedicated to ensuring that our clients get the personal attention they deserve.
Now in our sixth decade, we are as committed as ever to fighting for the money you are entitled to from others responsible for your harm or insurance companies.
Common Types of Construction Accidents in Newburgh
When it comes to construction accidents, there are numerous causes behind these devastating events, including everything from unsafe working conditions to reckless actions. However, in Newburgh, these accidents frequently result from the following:
Falls from Heights
Falls continue to be the leading cause of construction accident deaths, making up almost a third of on-the-job fatalities. These accidents may result when a construction worker falls down a stairwell or off an open-sided floor.
Slip and Falls
While falls from great heights can leave construction workers with catastrophic injuries, slip and fall accidents due to slippery surfaces, obstacles on the ground, or spills can also injure workers.
Motor Vehicle Accidents
When construction workers are working in Newburgh, it is common to find them on the side of the road. Unfortunately, when motorists drive recklessly in construction zones, they may hit construction workers.
Electrocutions
According to the Centers for Disease Control and Prevention (CDC), approximately 61 percent of all U.S. workplace electrocutions occur in the construction industry. These types of accidents result when a construction worker, their tools, or equipment come into contact with an exposed electrical source or a power line. However, indirect contact with wiring can also cause significant trauma.
Hit by an Object
When a construction worker is hit by an object, caught in heavy machinery, caught under collapsing objects or equipment, or struck against an object, the resulting injuries can be debilitating and often lead to these workers fighting for their lives. Worse yet, these accidents are common on construction sites because objects frequently fall, slip, swing, and roll.
Explosions
Construction sites frequently use exposed wiring, leaking pipes, and flammable chemicals. Yet, when these hazards are left unsupervised, they can lead to explosions and fires.
Scaffolding Accidents
While scaffolding and ladders are standard equipment on a construction site and strict rules govern using them, falling from scaffolding and ladders remains a common accident. Generally, these accidents happen because of a lack of supervision, safety equipment, improper use, or maintenance issues.
Falling Tools
To save time, many workers leave their equipment and tools on top of scaffolding or ladders. However, when these items are not adequately secured, construction workers risk being struck by these objects when they fall.
Caught-in-Between Accidents
Although numerous construction accidents can lead to severe injuries, caught-in-between accidents are among the deadliest construction accidents. These accidents involve construction workers getting caught between immovable objects and heavy equipment, which results in them getting squeezed, compressed, or crushed between two or more objects.
Overexertion
Because construction work often involves long hours and a good deal of physical labor, workers must deal with overexertion injuries, including frostbite, joint damage from overuse, heat stress, and repetitive motion trauma.
Power Tools and Large Machinery Issues
Large machines and power tools are a fundamental part of a construction site. Yet, when workers improperly use these tools and machines or do not receive proper training or wear appropriate safety equipment while working with them, accidents can lead to devastating injuries.
Common Injuries Resulting from a Newburgh Construction Accident
Construction accidents can result in severe injuries that affect almost every part of the body.
Yet, while the severity of these injuries will often depend on the circumstances of the construction accident, in general, these injuries frequently include:
Traumatic brain injuries
Neck and back injuries
Spinal cord trauma and paralysis
Broken bones
Amputations
Severe burns
Significant lacerations
Soft tissue injuries
Internal bleeding or organ damage
Facial trauma and eye injuries
Post Traumatic Stress Disorder (PTSD)
Toxic exposure to chemicals
Death
Frequently Asked Questions Resulting From a Newburgh Construction Accident
Following a Newburgh construction accident, victims of this tragic ordeal and their families tend to have many questions regarding their legal options, rights, and what they have to do to get the money they need to take care of themselves and their loved ones.
That is why we have prepared answers to some of the frequently asked questions our clients have after a construction accident. We hope that with these responses, you have a better idea of the legal options you have, the steps you should take after this accident, and how an experienced construction accident attorney can help you.
1. What Are The Available Remedies You Can Pursue Following a Newburgh Construction Accident?
There are usually two potential remedies you can seek following a construction accident in Newburgh.
These remedies include:
A Workers' Compensation Claim: The workers' compensation system refers to a system that permits employees to obtain benefits if they have been harmed during the normal course of their employment, regardless of who was at fault for the incident.
A Personal Injury Lawsuit: If a construction worker sustained injuries on the job because of a negligent third party, they may file a personal injury lawsuit.
Working with an experienced Newburgh construction accident attorney at Finkelstein & Partners can help you figure out your legal options, prepare the strongest legal case for you, and assist you as you go after the maximum compensation you deserve.
2. How Can You Protect Your Legal Rights Following a Newburgh Construction Accident?
While the last thing you want to do following a construction accident is worry about the steps you should take next, your actions can not only keep you safe but protect your legal rights. For these reasons, following a Newburgh construction accident, you should consider doing the following:
Get Medical Help
Your priority following a construction accident needs to be your health. As a result, seek medical attention immediately following the incident, even if your injuries appear minor. Failing to obtain this medical treatment following your construction accident can affect your ability to secure the money you need when filing a workers' compensation or construction accident claim.
Report the Incident to Your Employer
After you get medical treatment following your construction accident, you need to notify your employer about what happened as soon as possible. States often have specific guidelines that require employees or workers to report any accident within a particular time.
Yet, even if a state does not have these requirements, reporting an accident tends to serve numerous purposes, including:
Helping to accelerate a workers' compensation claim and avoid delays
Making worksites safer by preventing the same accident from happening again
Helping a claim appear more valid in the eyes of the employer, court, and insurer.
However, as you make this report, put it in writing and ask for a copy for your records. In addition, give as much detail as possible about what happened, as this report can serve as valuable evidence if a dispute arises down the line.
Gather Evidence After the Accident
If your injuries and the scene allow for it, you should collect as much evidence from the area as you can. This should include photos and videos of the accident scene, torn clothing, cracked headgear, and any other visible injuries you sustained.
Plus, if there were people present who saw what happened, you should also try to get their names and contact details. These individuals can not only provide your attorney with further information about the incident but also offer testimony that can help substantiate your claim.
Keep Employer Correspondence
Anytime you email your workplace or boss about the accident and your injuries, make sure you keep a copy of this correspondence. Keep notes regarding any communication you had with your employer about the construction accident.
3. How Can Working with Finkelstein & Partners Help You Fight for the Justice You Deserve Following a Newburgh Construction Accident?
To bring a solid legal case following a Newburgh construction accident, you need a thorough understanding of the state laws, you must secure relevant evidence to show fault and damages, and you need to prepare sound legal arguments proving your case. For many victims, these are probably the last things they want to worry about.
Fortunately, with an experienced Newburgh construction accident attorney on your side from Finkelstein & Partners, you will not have to take on this legal fight by yourself.
Rather, once you retain our legal professionals, we can:
Go over your construction accident with you in detail, evaluate your legal claim, and figure out if you have a viable case.
Go over your questions and concerns and provide you with the legal support you need.
Figure out the legal options you can pursue.
Investigate your construction accident and obtain the evidence and documents needed to prove what happened and who was at fault.
Handle all the settlement negotiations with the other side and the insurance company, and fight for a just settlement offer.
Hire experts to validate your claim, including accident reconstructionists, doctors, and financial specialties.
Head to trial, if needed, and go after a successful resolution to your case.
---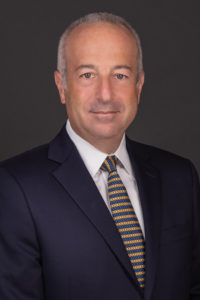 If a Newburgh construction accident harmed you or a family member, do not hesitate to seek the legal help you need. Instead, contact Finkelstein & Partners online today for a free case evaluation, and let our skilled legal team show you how we can fight for your rights and the compensation you deserve.
---
Our very first office was opened in Newburgh in 1959, and we are proud to say our headquarters is still located in the heart Newburgh. Whether it is providing exceptional legal representation or giving back to our community, we strive to give our all.