Newburgh Nursing Home Negligence Lawyers
Finkelstein & Partners
1279 Route 300
Newburgh, NY, 12551

Review Us On Google
Finkelstein & Partners, LLP – Winning Serious Injury Lawsuits Since 1959
Nursing home residents are often at the mercy of the staff that cares for them, even when the residents have loved ones come in to visit. Unless a family member is very familiar with their loved one's behavior, they might not notice the neglect and abuse their loved one suffered until it is so bad that their loved one can no longer hide the signs.
Dehydration, malnutrition, and some injuries caused by neglect are often easily hidden. A loved one in a nursing home might be afraid to say something for fear of being kicked out of the nursing home. Many injuries, whether from neglect or abuse, are preventable. If your loved one shows signs of neglect or abuse, contact a Newburgh nursing home negligence lawyer as soon as possible for a free case evaluation.
Types of Nursing Home Abuse and Neglect
Families trust nursing homes to care for their loved ones. However, sometimes staff and administrative people betray that trust by neglecting and/or abusing your loved one. Because a loved one in a nursing home may never complain about abuse and neglect, it is up to family and friends to pay attention to signs of abuse and neglect.
Types of nursing home abuse and neglect include:
Hitting, slapping, and punching residents.
Yelling at residents.
Calling names and belittling residents.
Threatening residents.
Keeping residents isolated from other residents.
Improperly restraining residents.
Locking residents in their rooms.
Intentional medication errors.
Withholding nutrition and water.
Ignoring a resident's calls for help.
Not turning a bedridden or wheelchair-ridden resident and allowing bedsores to develop.
Allowing residents with mobility problems to fall.
Failing to treat medical conditions.
Not helping patients with showering and other personal hygiene.
Allowing a patient with dementia to wander around.
These behaviors will eventually show themselves, even if your loved one tries to hide them. The other type of abuse is financial abuse. A medical professional could be siphoning money from your loved one. Unless you check your loved one's financial information frequently, you might never notice that they are missing a good chunk of money.
How Can a Newburgh Nursing Home Negligence Attorney Help Me?
A family usually puts loved ones in nursing homes because they cannot care for their loved ones themselves. The family might have to work, or someone in the family might suffer a disability, making it impossible to care for an elderly loved one. The nursing home staff can help your loved one with necessities, such as dressing, washing, and eating.
At least, that is the plan.
Unfortunately, that sometimes does not happen. A facility might not take the proper care of vetting staff. Neglect and abuse in nursing homes are common in New York and throughout the country. When you notice abuse or neglect, or if a loved one does complain about abuse or neglect, it is imperative to find out who is responsible, whether it is one or more staff members or if the administrative staff also has a hand in it.
When you retain a Newburgh personal injury lawyer, their legal team investigates the case to determine who is responsible for the poor treatment your loved one is receiving. The nursing home attorneys at Finkelstein & Partners have years of experience representing nursing home victims and their families and how devastating their cases are.
Our Newburgh nursing home negligence lawyers can:
Investigate your loved one's negligence and/or abuse.
Determine whether the nursing home or individual staff members have had previous complaints against them.
Consult with experts regarding your loved one's injuries.
Identify the potential value of your claim.
Help you determine whether you should accept a settlement or take your case to trial.
Choosing a Nursing Home
Always thoroughly check it out before you sign on the dotted line and move your loved one into a nursing home. In addition to reading reviews and asking for references, you should visit the nursing home on more than one occasion, preferably unannounced, so that the staff does not have the opportunity to "clean up."
Always have a list of questions you carry with you—do not rely on yourself to remember everything you want to ask. When you visit various nursing homes in your search for the best one, bring a checklist with you.
Watch for:
The nursing home's license should be up to date. If it is not visible, ask to see it.
Ask for a copy of the nursing home's policies. Look for policies that are too restrictive, such as restricting residents from taking short trips or leaving when they want (as long as their medical condition allows it).
Check for cleanliness. Look in corners, behind nursing stations, in patient rooms, bathrooms, community rooms, and even the kitchen.
Make sure residents have privacy and can make their space their own.
Check to ensure that medical equipment is up to date and working correctly.
Watch how the staff interacts with residents. If possible, do not let the team know you are watching.
How do the residents behave? Do they have a lot of activities? Is there a lot of mental engagement? If possible, ask the residents questions about the nursing home.
How does the nursing home deal with disputes between residents and staff or other residents?
What are the nursing home's visiting hours?
What is the staff turnover level?
How much training does the staff have? Is ongoing training offered?
The quality of the meals and whether the nursing home prepares foods for special dietary needs.
Signs of Nursing Home Neglect and/or Abuse
When visiting a nursing home, always look for signs of neglect or abuse. And, if you do choose a nursing home and move your loved one in, you should always watch for signs of neglect or abuse, even if you believe your loved one would tell you if something was wrong. A staff member could have threatened your loved one if they or their family files a complaint.
Signs of nursing home negligence and abuse include:
Your loved one's hygiene is declining.
The nursing home is unsanitary, even in one area. Look for mold, dirt, pests, and debris in your loved one's room, hallways, and community areas.
Check for hazards, such as poor lighting, broken or worn out mobility equipment and furnishings, and other items that could lead to falls and other accidents.
Malnutrition in your loved one and other residents.
Dehydration in your loved one and other residents. Do not stare at residents, but instead, steal glances to see if they are well-cared for.
Loss of mobility of a loved one with little or no trouble with mobility.
You will find them on your loved one's back, neck, the back of their arms, buttocks, and the back of their legs.
Unexplained injuries, especially if the nursing home claims your loved one fell when they do not have a history of falling.
Sepsis (infection).
Psychological issues.
What to Do If You Suspect Nursing Home Neglect
If you suspect your loved one is being neglected or abused, contact a Newburgh nursing home negligence lawyer at Finkelstein & Partners.
We can help you:
Contact local law enforcement.
Reach out to a long-term care ombudsman in your area if the abuse or neglect is not an emergency.
Speak to a New York Adult Protection Service representative.
Newburgh Nursing Home Negligence Lawyer FAQ
---
Contact a Newburgh Nursing Home Negligence Lawyer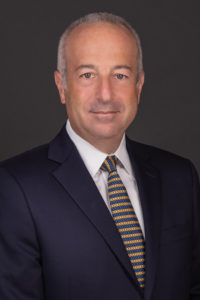 Nursing home neglect and abuse cases are complex for the family and the resident. They become more challenging to handle for the family if the actions or inactions of nursing home personnel cause the death of a  loved one.
We know this is a highly emotional time for you, and you are worried about moving your loved one to a better nursing home or handling funeral arrangements, but the sooner you contact our office at Finkelstein & Partners at (845) 562-0203, the better chance we have of securing evidence. And, we can help you with moving your loved one if needed.
Our very first office was opened in Newburgh in 1959, and we are proud to say our headquarters is still located in the heart Newburgh. Whether it is providing exceptional legal representation or giving back to our community, we strive to give our all.