All across the U.S., motor vehicle accidents occur more frequently than in years. While the personal injury claims process in every state in the nation provides individuals who have been injured due to someone else's negligence to seek compensation for their injury, the process is often overwhelming to claimants who decide to pursue it without the assistance of an attorney.
Finding an experienced personal injury lawyer to assist you as you seek compensation for your injuries is difficult for many. Many people aren't even aware of what type of lawyer they need. Once they discover that a personal injury attorney is a right type to look for, the number of results that appear from a simple Google search can intimidate anyone.
Here is a look at how to find the best car accident lawyer to help you with your claim.
When Should You Start Searching for a Car Accident Lawyer?
There is a lot of information online about what you should do immediately after being involved in a car accident, such as exchanging information with the other drivers involved in the accident and seeking prompt treatment for your injuries. However, there are a few instructions on what steps you should take after you've done those things, including when you should look for a lawyer to help you with the claims process.
With the car accident claims process, the claim for compensation is generally filed against the provider of the at-fault party's liability insurance policy first. If the insurance provider fails to compensate the claim, it can be filed in civil court as a personal injury lawsuit. However, a time limit for filing a lawsuit is known as the statute of limitations.
This deadline varies depending on the state where the claim is filed. In New York and Massachusetts, for example, personal injury claimants usually have three years from the date of the injury to file a lawsuit. In comparison, claimants in New Jersey generally have two years.
Failing to file a lawsuit within that time frame almost always results in losing the right to use the court process when seeking compensation. It also will usually result in the at-fault party's insurance provider refusing to settle the claim because, without the right to sue, there are no longer any legal consequences for them if they don't.
While this seems like a lot of time at the beginning of the personal injury claims process, a number of things must be accomplished before the claim is filed. In other words: while you're not expected to be looking for an attorney on the day of your accident, it is best to start your search sooner rather than later to ensure there is enough time for your lawyer to perform services to assist you in receiving the compensation you need before the statute of limitations expires.
Where Should You Look for an Attorney?
Many people locate attorneys in their area by performing an internet search and looking at lawyer websites. Unfortunately, it is hard to determine solely by the lawyer's website whether they are the right legal professional to help you with your claim, as lawyer websites are filled with language about what the lawyer can do for you but offer little information about the experience that claimants have with the lawyer.
There are many review sites where clients of specific attorneys post reviews about their experiences. These sites can often help you balance out the rosy language and big promises posted on the lawyer's website with real accounts from claimants who have used the lawyer's services.
Additionally, the bar association in most states often provides listings of lawyers licensed to practice in their state. Many bar associations also offer the opportunity for individuals to see if a lawyer they're interested in hiring has had complaints made against them that could make them think twice about hiring them.
Another common way people find the best lawyer for their car accident claim is by obtaining referrals from family, friends, work, church, or other social gatherings that they are involved with. Most people have been involved in at least one car accident in their lives, and many have needed an attorney to help them seek compensation. Ask around and see who they used, whether they were happy with the provided services, and why.
Attending a Free Case Evaluation
Personal injury lawyers generally try to make their services available to as many people as possible, fully understanding that the personal injury claims process is complex and claimants should have assistance, regardless of their financial status. One important service they provide to this end is free case evaluation.
A free case evaluation is a time that you can take to speak with an attorney about your claim, obtain answers to your legal questions, learn more about the attorney and their experience, and decide whether to hire the attorney to help you through the process. You are under no obligation to hire the attorney, however. When you've narrowed your list down to two or three attorneys you'd like to speak with, contact them for a free case evaluation.
The Questions You Should Ask the Attorney
While one of the purposes of a free case evaluation is for an attorney to help you explore your legal options, the other reason is to help you determine if this is the right attorney for your claim. You will have the opportunity to ask the attorney questions as you make your decision. Some of the questions that potential clients often ask during the free case evaluation include the following.
How much experience do you have?
When seeking compensation for the impacts and expenses of a car accident injury, it is important to have someone on your side who understands the law, the type of compensation needed after injuries have occurred, and the process of gathering evidence and witness testimony. It's important not only to have an attorney with experience in personal injury claims but one that is experienced in car accident claims and has litigation experience.
Most personal injury claims resolve through negotiated settlements before they go to court, and many attorneys are far more comfortable with negotiating a settlement than they are with litigation. However, because there's no way to accurately determine which cases will settle and which will result in litigation, you want an attorney who is comfortable with both processes and who has experience taking claims to court and winning those cases.
How much will it cost to hire you?
Personal injury attorneys use a billing method known as the contingent fee to get paid for their services. This allows you to wait to pay for your attorney's services until there is a positive resolution to your claim. However, while the attorney isn't charging you for their services, many charge clients for copies, filing fees, and other expenses involved in the claim. While an attorney who does this still can be the best attorney for your claim,
How often will you update me on the status of my case?
The common method in which many personal injury attorneys work is by taking as many cases as possible and settling them as quickly as possible. This can result in the legal team not having the opportunity or time to update claimants on the claim's status.
Not only do you need an attorney ready to spend the time necessary to seek the maximum compensation for your claim, but they need to keep a commitment to update you on your claim's status. They should also provide you with the name and contact information of your point of contact with the firm, so you know who you should speak with if you have a question or concern.
What are the strengths and weaknesses of my case?
While an attorney may not be able to fully detail the strengths and weaknesses of your case during your free case evaluation, they should be able to provide you with some initial responses about the case. If there are weaknesses, it is best to learn about them early and communicate with the attorney about how to rectify or overcome them. Asking about the strength of your case can often help you gauge the attorney's confidence or enthusiasm about taking the case.
How much is my claim worth?
Again, the attorney will likely not have a full answer to this question until they have had an opportunity to value the claim. However, they can normally give a general range of where they expect the claim's value to be based on the details you've provided, and asking the question allows them to provide you with more information about the types of compensation available in your case.
Can I speak to past clients about your services?
When an individual applies and is interviewed for a job, they are usually asked to provide references who can talk about how they are as a worker and the qualities they can offer to the company. When you're attending a free case evaluation with an attorney, it is very much like a job interview.
As such, requests for references are not only acceptable but expected. If the attorney doesn't have past clients who can vouch for their experience and professionalism when handling cases, or they act offended if you ask, it's a big red flag that the attorney is not the right fit for your claim.
The Qualities of the Best Car Accident Lawyer Near You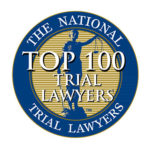 Attorneys play a crucial role in helping their clients obtain compensation for the impacts and expenses of their injuries.
The qualities that the best car accident attorney near you possesses likely include:
They focus on the practice area involved in your claim. An attorney who primarily concentrates on car accidents will likely be a more sensible choice than one whose primary focus is on a different type of personal injury claim.
They have good communication skills. An attorney is responsible for communicating the facts of your claim to an insurance provider or even to a judge or jury. They're also tasked with providing you with the guidance and information you need to make decisions on your claim that reflect your best interest.
They have good listening skills. You need your attorney to understand your experience and how it has impacted you so they can help you make that known to the insurance company or the court during the process.
They have ample experience negotiating settlements and litigating cases and a winning record. They know the process and what it takes to win. They're involved in professional legal organizations, and their peers have recognized them for their skills as a lawyer.
They are selective about the cases they take. They're not overwhelmed with clients and have the time to provide personalized services for them. They take calls, answer questions, and don't leave you in the dark about the status of your claim.
They stay involved with their community. Personal injury lawyers often play important roles in the communities where they live, working to help those in need. While community involvement doesn't necessarily equal quality representation, it does show compassion, which is an important quality for a personal injury attorney.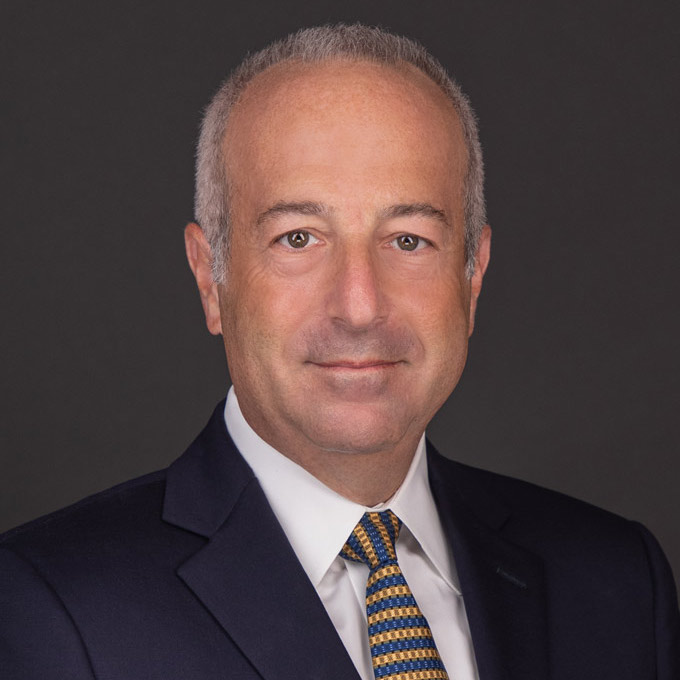 Mr. Finkelstein is the Managing Partner of Finkelstein & Partners, LLP. He has become a noted consumer activist through his representation of injured individuals against corporate wrongdoers and irresponsible parties.
An accomplished litigator, Mr. Finkelstein has represented Plaintiffs in wrongful death and catastrophic personal injury cases. He has successfully handled dozens of multi-million dollar cases.