​Newburgh Wrongful Death Lawyer
Finkelstein & Partners
1279 Route 300
Newburgh, NY, 12551

Review Us On Google
Finkelstein & Partners, LLP – Winning Serious Injury Lawsuits Since 1959
When your family deals with the loss of a loved one, the last thing on your mind is getting compensation. This loss, however, can leave a significant impact on the financial stability of the family. When the death was avoidable, were it not for the action or inaction of other persons, then a family should consider a wrongful death claim.
If a loved one dies, you may file a wrongful death claim for:
Fatal car accidents where someone else was at fault
Death resulting from a faulty product
Death caused by medical malpractice
Death caused by willful actions such as shootings or stabbings
Death from injuries sustained in slip and fall accidents
There is never sufficient money to compensate anyone for the heartbreaking loss of a loved one. Securing a more stable financial future for the surviving family members and holding the responsible person accountable for their actions or inaction is the purpose of these suits.
When your family is dealing with the unimaginable loss of a loved one resulting from a negligent or deliberate act by a third party, Finkelstein & Partners' Newburgh wrongful death lawyers can help you take control of your family's financial future.
Wrongful Death Claim Elements
New York statutes regarding wrongful death allow a decedent's estate and the decedent's heirs to file wrongful death claims. To show that a wrongful death occurred, the burden of proof is on the party who files the claim.
Some of the cases where wrongful death claims may be appropriate include:
Car accidents – When someone causes a car accident because they were driving recklessly, distracted, or under the influence of alcohol or drugs and caused someone's death, the family and the estate have the right to file a wrongful death claim.
Slip and fall accidents – When property owners fail to maintain their property safely as dictated by New York statutes, and someone falls and their injuries result in death, there may be grounds to pursue a wrongful death case.
Deliberate actions resulting in death – When a gunshot or stabbing victim succumbs due to their injuries, the person who wielded the weapon may be held financially responsible for the family's loss.
Medical malpractice – Few things are more heartbreaking than losing a family member because a physician misdiagnosed an illness, prescribed a drug inaccurately, or failed to note certain risks that could cause death absent certain procedures. In these cases, holding the medical professional accountable for the family's loss can help call attention to egregious errors in medical practices.
These are just a few types of situations that can result in the death of someone who otherwise would have led a long, healthy life. When someone loses their life, and the reason is negligence, they should be held financially accountable.
Newburgh Wrongful Death Case Plaintiffs
When someone loses their life, there may be multiple parties who can be held accountable depending on the circumstances of the incident which led up to the death.Some examples of potential plaintiffs include:
Property owners or tenants
Doctors, nurses, or their employer
Non-physician medical personnel or their employer
Operators of cars on Newburgh roadways
Truck drivers, their employers, or the maintenance company
Defective product manufacturers or distributors
These extremely complicated claims require guidance from an experienced personal injury attorney in Newburgh. Finkelstein & Partners has more than six decades of experience, and we can put that experience to work for you and your family.
Anticipated Areas of Financial Recovery When Filing a Wrongful Death Claim
Like any personal injury lawsuit, Wrongful death lawsuits have two distinct categories of financial recovery. Wrongful death claims may include economic and non-economic losses, and in some cases, punitive damages.
Examples include:
Economic losses – These financial losses include loss of income, both current and future, medical bills associated with the decedent's care from the time of the injury through their death, loss of services or support, and the costs associated with funeral and burial expenses.
Non-economic losses – These losses are harder to calculate but may include pain and suffering before the victim's death, loss of companionship, and loss of guidance if the victim had children.
Punitive damages – Punitive damages may come when especially egregious actions or inactions resulted in someone's death.
The best way to understand compensation for wrongful death is to speak with an attorney who understands how to perform the calculations and what categories of compensation you may seek.
Overcoming the Denial of Liability
There is not a single person who wants to accept liability for the loss of life, even with clear evidence that the action or inaction caused one.
The first line of defense in a wrongful death is the defendant's insurance company. Insurers will take steps to minimize the claims to protect their bottom line. This is true whether the death resulted from an auto accident, a construction site accident, or medical malpractice. After all, when an insurer pays an insurance claim, it takes something from their profits.
When a surviving family member or a decedent's estate works with Finkelstein & Partners, they can feel confident that our team of experienced lawyers will not rest until they have exhausted every possible way to get a fair settlement on behalf of their client.
When your family is going through the emotional trauma and turmoil of losing a loved one, the last thing you want to deal with is insurance companies that will work hard to get you to accept a fast and often low settlement. Insurers know that your family is vulnerable during this time, and chances are you are also facing some unexpected financial challenges.
Review any documents received from an insurer before signing them—better yet, have them reviewed by an experienced attorney so you fully understand what you sign.
Our Newburgh Wrongful Death Lawyers Can Help You
You do not have to face the challenges and complexities of filing a wrongful death claim on your own. Instead, contact Finkelstein & Partners in Newburgh today and let us evaluate your case. We can advise you of your legal options and help you decide which option is best for your family's financial future.
Frequently Asked Questions Regarding Wrongful Death Claims
Finkelstein & Partners believes the best clients are well-educated, so we strive to help them understand the strengths and weaknesses of their claims. You will have to make many decisions regarding your claim. Here are some of the most common questions about wrongful death claims.
---
Contact Finkelstein & Partners Today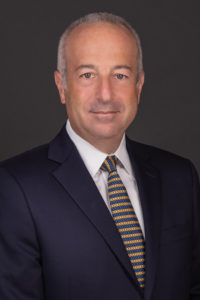 While we cannot replace the love and companionship of your loved one, we can help you hold the responsible parties accountable for your loss. We know no amount of money can make up for your loss, but you should not have to face a future of financial uncertainty due to someone's negligent or deliberate act.
Contact the Newburgh offices of Finkelstein & Partners today at (845) 562-0203 for your free case evaluation. Knowing your legal rights and understanding your options can help you take control of your family's financial future and gain some closure for the loss of your loved one.
Our very first office was opened in Newburgh in 1959, and we are proud to say our headquarters is still located in the heart Newburgh. Whether it is providing exceptional legal representation or giving back to our community, we strive to give our all.