Rochester
104A Metro Park #8
Rochester, NY 14623
Phone: 1-877-487-2897

Review Us On Google
Finkelstein & Partners, LLP – Winning Serious Injury Lawsuits Since 1959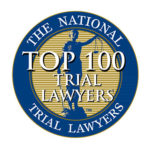 You are heading towards the Marketplace Mall on a Saturday morning, and a car exiting Crittenden Road T-bones your car. Your car spins around, you strike another car, and then your car abruptly stops. You are amidst fast-moving traffic, and your first instinct is to get out of the way. You make your way to the side of the road and pull over, and the other driver does the same.
Your first instinct was good, getting out of the way of traffic to ensure you were not injured any more seriously. Before leaving your vehicle, you contact the police to inform them of the accident. The other driver exits their car and immediately begins accusing you of causing the accident. However, you know you had the right of way. This is not the time to argue with the other driver. Your best option is to advise the other driver the police have been notified.
While waiting for law enforcement, exchange names, license plate numbers, and insurance information with the other driver. Do not dispute their account, and do not apologize in any manner. Only advise them you will wait for the police to arrive.
Once you have provided the police on the scene with relevant information, you head immediately to the emergency room. Your back is sore, your head hurts, and you have other aches and pains which you are uncertain of their origin. You need to seek immediate medical attention.
Once you have seen a physician and returned home, you need to contact a Rochester car accident lawyer immediately. Contact Finkelstein & Partners, LLP, and schedule a free consultation.
Find out if Finkelstein & Partners, LLP Is the Right Firm for You
When you need help pursuing an insurance claim following a Rochester car accident, you want to work with lawyers who have experience. Finkelstein & Partners, LLP has the experience and the determination to help.
These things make our firm unique:
A commitment to clients—We always treat clients like family
Open communication—Clients know who to call to get status updates
Not afraid of insurers—Our company is small enough to offer personalized service to clients but large enough to take on big insurers
Finkelstein & Partners, LLP has spent more than six decades aiding those who have suffered an injury through no fault of their own.
Some of our successes include:
We cannot guarantee that your car accident claim will be so successful, but we share these with you to ensure that you understand we have dealt with various car accident claims since 1959.
What You Can Expect: Rochester Car Accident Compensation
We never anticipate getting into a car accident. In New York, we are bound by the no-fault insurance statutes, which can further complicate claims. No-fault rules state that anyone involved in a car accident should file their claim with their own insurer.
However, there are instances when someone may go outside the no-fault system, including:
When the accident caused the victim to suffer an injury that left them unable to perform everyday activities for 90 days or more
When the victim has suffered a broken bone
When a victim's scars or disfiguration from the accident is considered permanent and significant
When there is permanent damage to an organ or other bodily part
When a victim suffers substantial restriction of the use of a body system function
These factors will affect the compensation you can seek following an accident. Other factors, including your age, recovery time, and long-term outlook, will also make a difference.
There are various types of compensation Finkelstein & Partners, LLP can seek on your behalf, including:
Wages you lose—Whether you are out of work for one month or a more extended period, you will suffer wage losses. These losses accumulate and may include lost bonuses, overtime, and other benefits.
Medical costs—Victims are often forced to pay high co-pays, seek attention outside their insurer's networks, or pay for specialized tests or treatment. You should not bear the brunt of these costs when your injuries result from someone else's negligence.
Other out-of-pocket expenses—There may be additional expenses you are forced to incur due to your injuries. Some of these may include in-home nursing care, home modifications, hiring someone to perform your daily household chores before your injury, rehabilitation costs, and more. These can all be included in your claim.
These are all economic losses. However, your claims may also include non-economic losses, such as loss of enjoyment of life, mental anguish, pain, and suffering. Many factors will determine what other non-economic losses your lawyer thinks can be included in a Rochester car accident claim.
At Finkelstein & Partners, LLP, we are committed to doing everything possible to get you the maximum settlement following a car accident. We will review your entire case, ensure the cause of the accident is thoroughly investigated, and hold all responsible parties accountable for their negligence.
Unique Features Creating Danger on Rochester Roadways
Rochester residents enjoy unparalleled access to universities and some of the most popular cultural spots, including:
Rochester Museum and Science Center
Seneca Park Zoo
Strong Museum
Other aspects of living in this area make it an excellent place to live, work, and raise a family. The current commute time for most residents of Rochester is slightly under 20 minutes. You may not know that upwards of 70 percent of the population is of driving age—a remarkable number.
Rochester area auto accident victims represent one-third of all emergency room visits. This accounts for 5,280 people seeking attention at an emergency facility following a car accident in one recent year. Failure to yield, speeding, and operating under the influence are common reasons traffic accidents occur on our roadways. Under these circumstances, you should not have to bear the financial burden of an accident when you were not at fault.
You have only three years to file a claim after an accident. If you do not contact an attorney as soon as possible after an accident, you could lose your ability to hold the responsible party liable for your losses. We make sure to meet all deadlines to ensure the statute of limitations does not expire before a lawsuit is filed if one is necessary.
At Finkelstein & Partners, LLP, we hold the responsible party financially accountable.
Accident and Injuries in Rochester Roadway Accidents
Everyone has different experiences with Rochester car accidents.
Some of the types of accidents that may occur on Rochester roadways include:
Rear-end collisions—In most cases, driver inattentiveness, driving too closely, or speeding causes these avoidable crashes.
T-bone crashes—These collisions can cause untold harm to drivers and passengers. In most cases, these accidents occur when a driver fails to yield the right of way or drives through an intersection and strikes another driver.
Head-on collisions—Some of the most dangerous accidents and the most likely to end with fatalities are head-on wrecks. These accidents can only occur when one driver is in the wrong lane.
Unfortunately, no matter what type of Rochester car accident someone is involved in, there is a potential for serious injury. Since injuries often depend on vehicle size and speed, the spectrum of injuries is broad.
Some may include:
One or more broken or crushed bones
Burn injuries
Head and neck injuries, including whiplash
Back and shoulder injuries
Bruising and abrasions
Internal organ damage and soft tissue injuries
While some of these injuries may seem minor, in some cases, victims can suffer life-long problems after an injury in a car accident. What may seem insignificant can have a devastating impact on a victim's future.

Fighting the Insurance Company After a Rochester Car Accident
There are few things more frustrating than dealing with insurance companies. You probably think that because the crash you were involved in was not your fault that filing a claim and getting it paid will be easy. It is not easy, it will not be easy, and the easier you think it will be, the more complicated it may become.
Remember that insurance companies have a contract with their client. Part of the contract includes defending their client. This means they may try to blame you for the accident, claim your injuries existed before the accident, or they may simply deny your claim and defy you to refile. These are a few reasons why anyone involved in a Rochester crash that is not their fault should immediately contact a New York car accident lawyer.
You are already under a lot of stress being out of work and having bills mounting up. Insurers know that and will likely take advantage of it if you have no lawyer. Additionally, the insurance company will be aware that you may not understand the laws entirely, and they will take steps to capitalize on that as well.
Insurance company adjusters will probably call you soon after a wreck and may even offer you a settlement right off the bat. The more serious your injury, the more likely this is to occur. Do not get trapped into accepting the first offer because it will seldom be as much as you may be entitled to collect.
Before you sign any documents, accept offers, or talk to an insurance adjuster working for the responsible party's insurer, contact Finkelstein & Partners, LLP, to protect your legal rights and options. Do not let insurers bully you into accepting a fast offer. This is how they minimize their losses.
What Steps to Take After an Accident
After you seek medical care, you may not know what you can do to pay your accident-related bills.
Here is a partial list of things that will be helpful for you to bring with you to the free consultation at Finkelstein & Partners, LLP:
Copy of your medical records from the accident
A running record of your recovery, setbacks, and events you have missed out on
A copy of the police report, names, and contact information for witnesses
A written statement from you detailing what you remember from the accident
There are also some things you can do to ensure that you do not jeopardize your legal case, including:
Attend all follow-up doctor visits.
Follow all doctor's orders, including exercise, physical therapy, and ordered tests.
Do not push yourself. Give your body time to heal.
Avoid posting information about the accident on social media accounts. It cannot help your case.
Taking these precautions can help you feel like you are regaining some control over a situation where you may feel powerless. When you meet with the legal team and Finkelstein & Partners, LLP, we can provide you with additional guidance.
The Cost of Legal Assistance
You are hard-working, and like many thousands of other Rochester residents, you do not have much money saved.
Here are some things you need to know about Finkelstein & Partners, LLP:
We offer free consultations and case evaluations.
We work on a contingency fee—we only get paid our legal fees if we get a settlement on your behalf.
You pay nothing upfront for our services.
Contact our Rochester personal injury lawyers today and find out why we make a difference in the lives of Rochester car accident victims.
Do Not Wait—Contact Finkelstein & Partners, LLP Today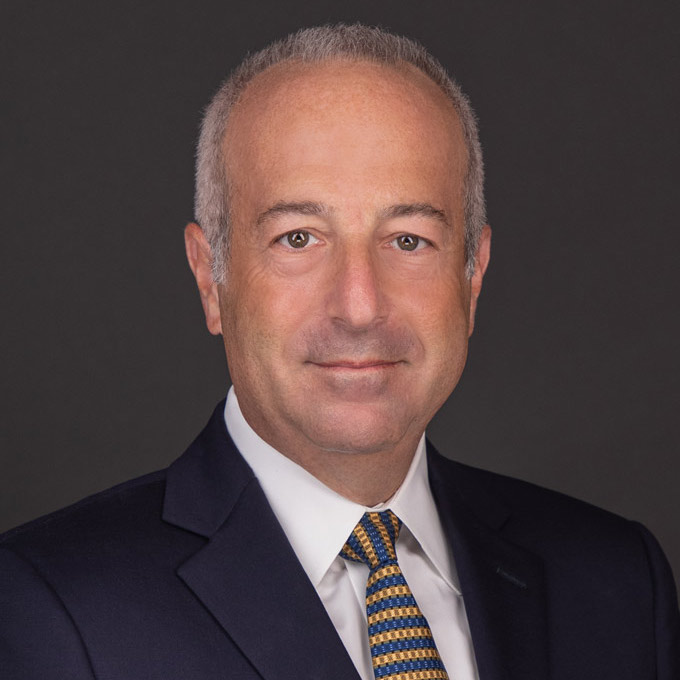 If you have suffered an injury in a Rochester car accident, the time to take action is now. Contact Finkelstein & Partners, LLP today by calling our office at (315) 453-3053 or filling out our simple online contact form. We can meet in one of our many offices, virtually, or at your home if necessary. Do not wait. Contact us today, and we can help you understand what comes next.