Rochester Car Accident Attorney
Motor vehicle accidents often result in profound, devastating, and deadly injuries. In fact, according to the Centers for Disease Control and Prevention (CDC), car crashes are the leading cause of death in the first three decades of Americans' lives. Sadly, Rochester is not exempt from these frightening statistics.
However, if you suffered significant injuries in a car accident due to another person's wrongful actions, this does not mean you have to endure these traumatic repercussions by yourself. At Finkelstein & Partners, our skilled auto accident lawyers understand the worry, pain, and struggle you are going through after a car accident, and we want to help you get the legal help you need and fight for the justice and compensation you deserve.
Motor Vehicle Accidents by The Numbers
According to the New York State Department of Health, on average, 300 deaths occur every year in the state because of motor vehicle traffic-related collisions. These car accidents result in almost two individuals dying for every 100,000 New York residents.
In addition, these statistics also show that:
These rates are especially high for males who were older than 65 years old, followed by those aged 20 to 24 years old.
There are on average 6,000 individuals hospitalized every year because of a car accident
Over 106,000 individuals have to be taken to the emergency room annually because of traffic-related injuries
Common Causes of Rochester Motor Vehicle Crashes
When it comes to motor vehicle crashes, they are incredibly common in our country and often due to human error. Yet, human error is not the only cause of these deadly accidents.
Frequently, car collisions also occur because of:
Excessive speeds
Distracted driving
Driving under the influence of drugs or alcohol
Aggressive driving
Poor weather conditions
Failing to yield
Running red lights
Not stopping at stop signs
Unfortunately, it can be hard to determine who was at fault for a Rochester motor vehicle crash. However, with the help of the experienced car accident attorneys at Finkelstein & Partners, you do not have to try to figure this out on your own. Our lawyers can quickly get to work, investigating your crash and figuring out who was liable for the harm you endured.
Typical Injuries That Result From a Rochester Automobile Collision
Car crashes typically result in serious and sometimes deadly injuries that can affect any part of the body.
However, some of the more common injuries that occur from these collisions include:
Head and neck injuries
Back injuries
Spinal cord damage
Traumatic brain injuries
Knee injuries
Soft tissue injuries
Broken bones
Lacerations
Road rash
Internal bleeding
Internal organ damage
Whiplash
Limb loss
Scarring
Who Is Responsible for the Harm You Endured in a Rochester Car Accident?
New York uses a no-fault motor vehicle insurance system, meaning that if a car accident injured you, it doesn't matter who caused the crash. You must first file a claim with your own insurance company to obtain compensation for the damages you endured. Typically, your insurance will cover up to $50,000 of your economic losses, such as your lost wages, out-of-pocket costs, and your medical expenses. You may need our help filing this claim to ensure your insurance company pays what it owes you.
Moreover, no-fault insurance does not cover any of your property damages or pain and suffering that resulted from the collision.
However, if you want to pursue these other damages, you can also step outside the no-fault system and file a claim against the liable motorist for the injuries you suffered. But before you can do that, you will need to meet the serious injury threshold set by the state's laws.
New York's Serious Injury Threshold
To obtain compensation for your Rochester vehicle car crash that is outside the no-fault car insurance claim system, you need to prove that your injuries qualify under New York's serious injury threshold.
This means you need to show that your injuries resulted in:
Death
Dismemberment
Significant disfigurement of a body part
A broken or fractured bone
The loss of a fetus
A permanent limitation of use of a body member or a body organ
A substantial restriction of the use of a body system or a body function or
A medical impairment that is not permanent. Yet, it prevents the victim from performing their daily activities for at least 90 days (within the 180 days following the motor vehicle accident)
Once you establish that your injury qualifies under this threshold, you can then file a Rochester car accident lawsuit or a third-party claim against the at-fault driver and go after the full value of your damages.
Damages Available in a Rochester Car Accident Lawsuit
If you were harmed in a car accident because of another person's negligent or reckless actions in Rochester, you may pursue compensation, including economic, non-economic, and punitive damages.
Economic damages: These damages are actual and measurable losses that result from the accident.
They often include:
Medical bills including past, current, and future medical bills such as doctor visits, surgeries, hospital stay, and prescription medications
Lost wages
Lost earning capacity
Personal property damages
At-home nursing care
Rehabilitative therapy such as physical therapy and occupational therapy
Other out-of-pocket expenses
Non-economic damages: These damages also result from the accident, but unlike economic damages, they are real losses that are not easy to quantify.
They include:
Pain and suffering
Mental anguish
Loss of companionship
Loss of consortium
Loss of enjoyment of life
Loss of a limb
Scarring
Disfigurement
Loss of reputation
Punitive damages: Unlike the other damages, which compensate the victim for their injuries, punitive damages punish the defendant for their egregious and wrongful actions and deter them and others from committing this act again. However, in New York, to obtain these damages, the victim must show the defendant acted with a complete disregard for their safety or health and provide clear and convincing evidence of willful and wanton negligence. Thus, courts only award punitive damages in exceptional cases.
The Statute of Limitations For a Car Accident Injury Claim in Rochester
The statute of limitations is a law that sets the maximum amount of time you have to bring a claim after an alleged offense. If you do not bring your claim within this time, you cannot pursue compensation for the harm you endured.
In New York, the statute of limitations for a car accident injury claim is three years from the injury date. However, if the victim dies, the deceased's representatives only have two years to file a wrongful death claim from the date of the death.
Yet, this statute of limitations rule also contains numerous exceptions that can lengthen or shorten the amount of time you have to file. This means that if you want to protect your rights and make sure you get the money you are entitled to, you must speak to Finkelstein & Partner as quickly as possible. Our car accident lawyers can determine precisely the amount of time you have to file your case while also ensuring that we prepare your legal motions and documents properly.
Actions to Take Following a Rochester Motor Vehicle Accident
For many accident victims, the last thing on their minds is what actions they need to take after a devastating car crash. Yet, it is critical to realize that these actions are incredibly vital in protecting not only your health and safety, but your individual legal rights as well.
That is why, if you are ever in a Rochester motor vehicle accident, take these steps (assuming you physically can, and do not place yourself or another person at risk by doing so):
Call 911: Calling 911 immediately after your car crash is the quickest way to notify emergency medical services you need help and get your crash on record. In addition, once the police arrive at the scene, they can investigate the accident and write down their findings in their police report. If you decide to pursue an injury claim, this report will be extremely vital. Providing you critical information regarding what happened and who was at fault for the collision.
Collect evidence: If it is safe for you to do so, make sure you take pictures and videos of the accident scene. Include photos of your visible injuries, the cars' placements, any skid marks on the road, traffic signs near the accident scene, weather conditions at the time of the collision, and any other pieces of evidence that can help show what happened.
Get driver details: Make sure you exchange specific information with the other drivers, such as your name, contact information, driver's license numbers, and insurance information. However, make sure you do not discuss anything besides this information or apologize for anything that happened. The insurance company may use these statements against you later on.
Obtain witness contact information: If people at the scene saw what happened, get their names and phone numbers. Witness statements are incredibly vital to an injury case, as they can help back up claims.
Keep a journal: Following the accident, it is essential to keep a journal of everything that happened. Over time, memories of the accident can fade. However, by writing everything down, you can preserve vital facts. That is why you want to jot down something every day regarding how you feel, the medical treatments you need, and how this incident changed your life.
Contact an experienced Rochester car accident attorney: Car accident claims are incredibly complex and detail-oriented. For these reasons, you must get legal help you can count on. When you contact an experienced Rochester car accident attorney, these lawyers can provide you with the representation you require and figure out the legal options you can pursue.
Finkelstein & Partners—About Us
Founded in 1959 by Howard S. Finkelstein, Finkelstein & Partners law firm was created to represent those injured in an accident and get them the legal help they need. Now, with more than 85 attorneys and 170 legal staff, our firm remains dedicated to providing our clients with the personal care they require and the results they expect.
Today we have grown from one office in Newburgh, New York, to multiple locations throughout the Northeast. Nevertheless, we remain dedicated to fighting for and winning the money our clients deserve, while also providing them the transparency they need to see what is going on with their case at any point in the process.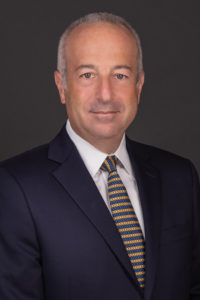 We have won millions of dollars for our clients in settlement awards and jury verdicts, making our recoveries some of the highest in the state.
Take, for example, some of our most recent judgments and settlements, which include $13.5 million for a client whom an automobile crash injured.
Bear in mind these are only past results; every case is unique, and there is no guarantee of outcome in any particular case. Speak with one of our compassionate Rochester car accident associates to learn more about what you might expect in your case.
Pursue the Compensation You Deserve: Contact Finkelstein & Partners Today
At Finkelstein & Partners, we frequently work with clients who have suffered catastrophic injuries because of a Rochester motor vehicle accident. We have the know-how and the resources to evaluate these injury claims, and advise victims of their legal options while fighting for the maximum compensation they deserve.
Once you retain our firm, our experienced personal injury lawyers can:
Answer your questions and determine the legal options you can pursue.
Investigate your case and gather the critical evidence needed to prove fault and damages.
Bring in the experts such as accident reconstructionists to substantiate your claims.
Handle negotiations with the insurance company, ensuring we go after a fair settlement on your behalf.
Take your case to trial, if needed, and fight for the money you require.
If you or a loved one were hurt in a Rochester car accident, do not wait. Contact the personal injury lawyers at Finkelstein & Partners today at 877-360-5942 or write to us for a free case evaluation.
Rochester
104A Metro Park #8
Rochester, NY 14623

Review Us On Google
Finkelstein & Partners, LLP – Winning Serious Injury Lawsuits Since 1959