Boston Workers' Compensation Lawyer
Finkelstein & Partners LLP – Boston Office
15 Court Square #800a,
Boston, MA 02108
(617)-580-3144

Review Us On Google
Finkelstein & Partners, LLP – Winning Serious Injury Lawsuits Since 1959
About 95 percent of the businesses in Boston are sole proprietors or firms with fewer than 50 employees or that make less than $5 million in revenue each year. More than 40,000 small businesses call Boston home, providing more than 170,000 jobs and taking in a combined total of more than $15 billion in annual revenue.
However, despite the small size of these businesses, their owners must still follow all of the state's business regulations, including providing workers' compensation policies for their employees.
Sustaining an on-the-job injury can prove overwhelming. How will you pay for your medical treatment? Will your employer hold your job for you while you recover from the injury? Will you have the option to file a lawsuit against your employer, or does workers' compensation constitute your only option for compensation?
An experienced Boston workers' compensation lawyer from Finkelstein & Partners can help you obtain the maximum amount of medical and wage loss benefits after you suffer a workplace injury.
About Workers' Compensation
Workers' compensation constitutes a type of no-fault insurance policy that provides coverage of the cost of medical care for a work-related injury or illness, as well as temporary or permanent wage loss benefits. Workers' comp also provides coverage for dependent family members of workers who die of a work-related injury. In Massachusetts, all employers must provide workers' compensation for their employees, even small, family owned businesses.
Because state law requires your employer to provide an insurance policy on your behalf, you generally cannot use the personal injury claims process and the state's civil court system to seek compensation for your injury through a personal injury lawsuit.
However, certain circumstances may qualify injured workers to file a personal injury lawsuit in lieu of a workers' compensation claim, including:
Your employer had to provide a workers' compensation policy for you under the law but failed to do so.
Your injury occurred as the result of an intentional act or willful misconduct on the part of your employer. A construction accident that occurred as a result of an OSHA violation would constitute an example of this.
Your injury resulted from third-party negligence. A third party is someone other than your employer or coworker. An example of third-party negligence resulting in a workplace injury would include a transportation accident that occurred while performing work-related tasks caused by another roadway user who is unaffiliated with your employer.
The Type of Benefits You Can Receive
The state workers' compensation program provides benefits for injured workers in Boston, depending on the circumstances of your injury.
These benefits include:
Medical benefits. Injured workers qualify for adequate and reasonable medical care for their work-related injuries and illnesses. For your first visit with a doctor through workers' compensation, your employer has the right to select the healthcare provider you see. However, you may choose your provider for follow-up treatment after the initial visit.
Temporary total incapacity benefits. If your injury results in an inability to perform job-related tasks for a period longer than five days (the missed days do not have to be consecutive), you can receive 60 percent of your average weekly wage for up to 156 weeks.
Partial incapacity benefits. Often, an injured worker can perform some work-related tasks, but not all of them. If you must reduce your amount of work that results in a reduction of pay, you can obtain up to 75 percent of the amount you would receive to temporary total incapacity for a period of up to 260 weeks.
Permanent and total incapacity benefits. Injuries that result in a complete inability to earn an income are catastrophic injuries, and often involve damage to the brain or spinal cord. If you now suffer permanent and total incapacity as the result of a workplace illness or injury, you can receive two-thirds of your average weekly wage plus cost of living adjustments for as long as your disability lasts.
Permanent loss of function or disfigurement benefits. A lump-sum payment sometimes compensates for injuries that result in the loss of function of a body part or scarring and disfigurement. The amount of the payment depends on how much the permanent loss of function or disfigurement impairs your ability to earn an income, and the part of the body that is affected.
Survivor and dependent benefits. Some workplace accidents and exposures result in fatal conditions. The spouses and dependents of Boston workers who died of a workplace injury or illness can receive two-thirds of the worker's average weekly wage in the year before his or her death. Spouses qualify for these benefits until they remarry.
Filing a Workers' Compensation Claim
If you suffered an on-the-job injury or a work-related illness, you should take these steps to file your claim:
If you sustain an injury, immediately inform your employer. If you need medical attention, your employer will direct you to the healthcare provider that you should use for your initial appointment and will report your injury to their insurance provider. If seeking medical benefits only, your employer's insurance provider will evaluate the claim for benefits. However, if you also seek wage replacement, you should submit your claim to the state's Department of Industrial Accidents (DIA).
To file a claim with the DIA, you must download and complete Form 110 – Employee Claim. To complete this form, you will need to know information, such as the date of the illness, injury, or death; the first and fifth calendar day of work you missed; the name of the workers' compensation carrier; the body parts involved and the injury or illness sustained; the type of benefits you wish to pursue; the anticipated length of your disability (if this information is available); where you first obtained treatment and the name of your current treating doctor. Make sure to attach copies of documentation that proves your injury. Accepted documentation includes unpaid medical bills, medical reports, and signed witness statements with the witness' name provided. You can deliver these documents in person or mail them to the Department of Industrial Accidents, Dept. 110, Lafayette City Center, 2 Avenue de Lafayette, Boston, MA, 02111-1750. You should obtain two additional copies of this form, including one for the workers' compensation carrier and another for your records.
Once the DIA has received your completed claim, it can respond in one of two ways. Either it can reject the claim and notify you of a reason for the rejection, or it can send a notice to you, your employer, and the workers' compensation carrier with a date, time, and location to appear before a conciliator to discuss your claim.
If your claim is approved, you should begin receiving benefits in three to four weeks.
Reasons for a Workers' Compensation Benefits Claim Denial
The main purpose of the DIA is to serve as a court system to resolve workers' compensation disputes. One of the most common reasons for rejecting the claim is missing or inaccurate information, such as the proper name for the workers' compensation insurance provider,  the benefits you're seeking, or the dates of the first and fifth day of missed work relating to the injury.
You may also receive a claim denial for the following reasons, including:
The injury did not occur at the workplace or from activities that fall within the normal scope of your employment.
The workers' compensation policy doesn't cover your injury. Often, mental health conditions don't qualify for workers' compensation coverage, unless the condition stems from severe injuries.
You waited more than 30 days to file your claim. Waiting to report an injury can result in negative consequences, as most insurance companies assume that if you sustained a serious injury, you would have sought assistance right away. Importantly, the statute of limitations for seeking benefits through workers' compensation is four years from the date the injury or illness occurred. The additional time often proves necessary in cases involving a workplace illness that developed due to exposure to a toxic substance that occurred regularly over many years.
No one witnessed your injury and can confirm your story.
The injury resulted from horseplay, you intentionally caused the injury, or you became injured due to impairment by alcohol or drugs while working.
The information you provided in your claim contains discrepancies, and/or what appears in your medical records doesn't match your argument.
You have a pre-existing condition, and the insurance provider believes it is your primary source of pain.
You refused to provide a recorded statement or documentation as requested by the workers' compensation policy provider.
Your injury resulted from a physical altercation with another worker, third party, or customer, and you instigated the altercation.
Reasons To Talk With a Boston Workers' Compensation Lawyer About Your Claim
Employers or insurance providers dispute about half of all workers' compensation claims, so seek the assistance of an attorney.
Some of those reasons include:
You sustained an on-the-job injury, and your employer does not have workers' compensation insurance.
You wish to file a workers' comp claim but fear that your employer will retaliate, or you have filed a claim and feel you have faced retaliation as a result.
You want an experienced legal professional to assist you in filing your claim and ensuring that the claim contains the correct information and all required documentation.
You obtained a denial of your claim, and you wish to dispute the decision. The Massachusetts workers' compensation appeals process has many layers and often confuses those unfamiliar with the process. An experienced workers' compensation attorney can represent your case throughout all steps of appealing a claim denial.
You filed your claim more than two weeks ago and have not received a notification from the DIA.
Your doctor has released you to return to work, but you do not feel physically ready.
Your benefits are expiring, but you still need wage replacement due to an ongoing disability.
Your spouse or parent died in a workplace injury, and you want to know more about how to obtain survivor's benefits.
You obtained benefits, but now your employer or the workers' compensation insurance provider has requested a modification of or end to those benefits.
You sustained on-the-job injuries because of third-party negligence, and you wish to seek compensation from the liable party through a personal injury lawsuit.
Boston Workers' Compensation FAQ
---
Need Help With Your Workers' Compensation Claim? Trust Finkelstein & Partners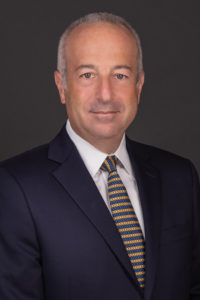 Sustaining an injury or illness while at work can prove stressful. Not only will you face having to miss work to recover from your injury, but you also must deal with the very real concerns about how to pay your bills while unable to work.
The experienced Boston workers' compensation lawyers from Finkelstein & Partners can take some of the complexity out of the process by gathering and presenting the documentation you need to file or resolve your claim favorably. We have assisted injured workers throughout the region for 60 years.
For more information about what we can provide or answers to your questions about obtaining workers' compensation in Boston, contact us online or call (877) 472-3061. Contact us today for your free case evaluation, during which you can discuss the details of your injury or illness, ask questions about your legal options, and determine your eligibility to pursue compensation to cover the full cost of your injuries. Don't hesitate to reach out today!
---