Boston Nursing Home Negligence Attorney
Finkelstein & Partners LLP – Boston Office
15 Court Square #800a,
Boston, MA 02108
(617)-580-3144

Review Us On Google
Finkelstein & Partners, LLP – Winning Serious Injury Lawsuits Since 1959
When you trust a Boston nursing home and its staff to take care of your loved one, it can be devastating to discover that the nursing home has been neglecting your family member or, worse yet, hurting them.
While you cannot turn back time to prevent this negligence from happening in the first place, you can protect your family member and ensure they get the justice they deserve for their harm and losses.
More importantly, with the help of an experienced Boston nursing home negligence attorney from Finkelstein & Partners, you will not have to take on this challenging legal battle alone. Instead, our skilled legal professionals can take on a nursing home, determine if it violated your loved one's rights, and fight for the financial compensation they deserve.
Finkelstein & Partners—Who We Are
The law firm Finkelstein & Partners was founded in 1959 by attorney Howard S. Finkelstein to help those who could not help themselves. Now in its sixth decade, we have not only surpassed this goal by helping countless individuals, but we have also grown from one office to multiple locations and a staff of more than 85 attorneys and 170 para-professionals.
Yet, through all this expansion, our firm remains one big family, and we extend this philosophy to our clients, treating them with compassion and care during this difficult time in their lives.
Better yet, because of our dedication, drive, and legal representation, we have secured millions of dollars on our clients' behalf through settlement negotiations and jury trial verdicts. This includes a recent judgment of $2.25 million for nursing home abuse, which resulted in a resident dying because the nursing home facility failed to follow doctors' orders. Note that past results are no guarantee of outcome in all cases.
What You Should Know About Nursing Home Negligence
When a nursing home fails to provide the appropriate standard of care legally required to its residents, elderly neglect or abuse often escalates, especially when residents have significant health and mental problems.Nursing home negligence typically presents itself as financial abuse, physical abuse, emotional abuse, or neglect, and it has become a significant problem across the country, including in areas such as Boston.
In fact, approximately one in 10 individuals in the United States over the age of 60 have experienced some form of elder abuse, which includes negligent nursing home care. Some estimates even indicate that as many as five million elders suffer this abuse every year, but only one in 24 cases are reported to the authorities.
That is why if you believe your loved one has suffered abuse or neglect at the hands of a nursing home staff member in Boston, you should reach out to an experienced Boston personal injury attorney as soon as possible. These lawyers can promptly investigate what is going on at the nursing home, figure out if your loved one has sustained injuries because of the nursing home's negligence, and determine what legal options they can pursue.
Different Forms of Nursing Home Negligence
What many people may not realize is that nursing home negligence can take on many forms, primarily because this negligence can be unintentional or deliberate. As a result, nursing home negligence in Boston often includes the following:
Neglect of a Person's Basic Living Needs
This neglect refers to a nursing home or its staff failing to keep the amenities and facility safe for its residents. For example, this neglect may include not keeping the facility at a normal temperature, not providing residents with adequate food and water, and not cleaning rooms or the common area regularly.
Medical Neglect
Medical neglect typically results when nursing home staff fails to meet the resident's health care needs.
This medical neglect tends to include staff and caretakers:
Not reporting signs of illness or infections to health care professionals
Not providing adequate medical care for a resident's existing health problems, such as dementia or diabetes
Failing to give residents their medication when they are needed
Not moving residents with mobility issues consistently, putting them at risk of bedsores and other health problems
Ignoring a doctor's medical recommendations
Social and Emotional Neglect
Nursing homes often provide an opportunity for seniors to make new friends, allowing them to improve their overall mental health and mood. However, when a caretaker prevents a resident from interacting with others, this is known as social and emotional neglect and can have debilitating consequences.
This type of negligence also includes caretakers resorting to unkind treatment, such as leaving residents alone for significant periods or failing to provide them with the emotional care they need.
It also occurs when staff members:
Isolate vulnerable residents, whether intentionally or accidentally
Fail to provide wheelchairs, walkers, or canes to residents with mobility problems
Forget to move residents with severe mental or physical issues
Consistently ignore the nursing home resident
Neglect of Personal Hygiene
When nursing homes fail to provide residents with proper hygiene, it can affect their health and appearance and even lead to life-threatening repercussions.
This type of neglect often includes:
Failing to regularly change a resident's clothes
Not changing a resident's bedding or clothes when they soil themselves
Not bathing a resident properly
Not checking on the resident regularly
Not helping residents maintain their dental care, do laundry, or comb their hair
Common Signs of Nursing Home Negligence
Nursing home negligence can be hard to detect. The signs are often so subtle that you may not even notice anything is wrong. This situation becomes even more challenging if your loved one has dementia or Alzheimer's and cannot tell you their side of the story. For these reasons, stay aware of some of the more common signs of nursing home negligence to ensure your loved one stays safe.
These warning signs include:
Pressure ulcers (bedsores)
Fractured bones
Weight loss
Untreated medical conditions
New medical issues
Personal hygiene issues, including dirty clothes, soiled bedding, and other dirty conditions
Bruises
Burns
Dehydration
Insomnia
Malnutrition
Significant personality changes
Other unexplained injuries
Unsafe living conditions such as lack of heat or running water
If you have noticed these signs and believe your loved one was mistreated, reach out to an experienced nursing home negligence attorney at Finkelstein & Partners immediately. Our skilled lawyers can look into the situation, figure out if the nursing home's actions are negligent, and if so, get your family member the legal representation they need.
Common Causes of Nursing Home Negligence in Boston
Almost 95 percent of nursing home residents have indicated they witnessed nursing home negligence or have experienced it themselves. Shocking numbers for a facility meant to keep its residents safe, protected, and well taken care of.
Yet, while there are numerous reasons why nursing home negligence happens, in Boston, some of the leading causes of this neglect include:
Understaffing problems
One of the more common reasons why nursing home negligence is so prevalent is that many of these facilities are constantly understaffed, which causes many of the current employees to be exhausted, stressed, and overburdened.
Consequently, because these facilities lack the help they need, many staff members do not have the time to properly take care of each of the residents in the nursing home, often leading to neglectful actions that can cause problems and health issues for the residents.
Improper Hiring
When a nursing home does not verify a caretaker's background, employment records, or criminal background before hiring them, residents are significantly more likely to be neglected or mistreated.
Improper Training
If a nursing home does not adequately train its staff members, they are more likely to make serious mistakes when handling nursing home residents. This can lead to staff members slipping into patterns of negligence without them even knowing.
For instance, poorly trained staff members may not properly help residents with mobility issues or provide the most vulnerable residents with the proper care. They may also make tragic mistakes related to administering medications.
The Actions You Should Take if You Suspect Nursing Home Negligence in Boston
If you have reason to suspect your loved one or family member is experiencing nursing home neglect, you need to take action to ensure this neglect does not go unchecked and that your loved one remains safe and their legal rights are protected.
These steps include:
Regularly Check on Your Loved One
If you believe your loved one is getting mistreated, you should check on them regularly. Visiting them consistently can help you not only see first-hand how the staff is treating your loved one, but you can monitor how your loved one is acting, any signs of improper hygiene, and whether they are losing weight. You may also observe how these caretakers interact with your loved one and others in the nursing home facility.
However, if you cannot physically come to the facility, call your loved one frequently.
Look for Signs of Negligence
When you visit your loved one at the nursing home, you want to look for signs of negligence. Even if your loved one claims there is nothing wrong, make sure you note how they look, how they act, and whether it appears they are getting the proper care they need.
If it seems that they are not getting the required care, address these concerns with the nursing home immediately and document every time you speak with the facility about your loved one's care.
Listen to What Your Loved One Says
If your loved one is complaining about neglect or mentioned that they are not being cared for properly, make sure you listen to them. Then, look into the nursing home's actions and verify with the staff that they provide your family member with the proper treatment.
Report Negligence Right Away
If you suspect nursing home negligence or see that caretakers are not taking care of the residents properly, you should contact:
Contact the Authorities
If there is apparent negligence, or you feel your loved one or others are in danger at the nursing home, you need to call 911 immediately or file a complaint. Police officers can investigate what is going on, verify whether your loved one is safe at the facility, and confirm if the nursing home or its staff broke any laws.
Call the Massachusetts Elder Abuse Hotline
To report nursing home negligence or other elder abuse at a Boston nursing home, you can call the Massachusetts Elder Abuse Hotline at (800) 922-2275. Make sure you include as much information as possible when filing this report, including details about your loved one's age and contact information, the neglect you suspect, medical treatments your loved one receives, and the names of the individuals you feel have abused them.
Call an Ombudsman
When you work with a long-term care ombudsman advocate, they can look into your concerns, help you file a complaint against the nursing home facility, and provide you with information regarding the quality care your loved one needs. These individuals know how to resolve issues with the nursing home and their staff, protect vulnerable residents, and help defend your loved one's most basic rights.
Call Our Experienced Boston Nursing Home Negligence Attorneys
Learning your loved one is not getting proper care can be crushing news. Fortunately, with the help of an experienced Boston nursing home negligence attorney from Finkelstein & Partners, you can get the legal help you need to achieve justice and prevent future abuse from happening to your loved one and other residents at the facility.
Boston Nursing Home Negligence FAQs
If you believe nursing home negligence injured your loved one, you likely have numerous questions, including your legal options and remedies. Until you can discuss your specific questions with an experienced Boston nursing home negligence attorney, we prepared responses to the following frequently asked questions. We hope the below answers provide you with the clarification you need to pursue the compensation and justice you deserve.
---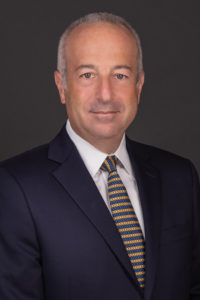 If nursing home negligence disrupted your life or the life of a loved one, do not wait to get the legal help you need. Contact Finkelstein & Partners today at (877) 472-3061 for a free case evaluation and find out how we can pursue the justice and financial recovery your family deserves.
---