Boston Catastrophic Injury Lawyer
Finkelstein & Partners LLP – Boston Office
15 Court Square #800a,
Boston, MA 02108
(617)-580-3144

Review Us On Google
Finkelstein & Partners, LLP – Winning Serious Injury Lawsuits Since 1959
No one in Boston expects to suffer a catastrophic injury. Tragedy strikes when you least expect it. A commuter's legs get crushed in a multi-car pileup on Storrow Drive. A tourist falls overboard while on a sightseeing cruise on Boston Harbor. A hockey player suffers a spinal cord injury during a pickup game at a rink in Dorchester.
We sometimes refer to these incidents as freak accidents, but more often than not, they're preventable, and they happen because someone other than the injured victim—an individual, a corporation, or an institution—made an irresponsible choice that resulted in life-altering harm.
Finkelstein & Partners represents Boston-area victims of catastrophic injuries in legal actions seeking compensation from those at-fault parties. Contact us today to learn how we can help if a catastrophic injury has affected you or a loved one.
About Our Team
For more than 60 years, Finkelstein & Partners has set the standard for sophisticated, tireless, successful advocacy on behalf of victims of personal injuries. Founded in a single office in New York's Hudson Valley, our practice has steadily expanded to become a national powerhouse. Today, we represent clients in Boston and throughout New England in legal actions seeking maximum compensation for preventable, catastrophic injuries.
Our team has compiled an impressive track record of successful high-stakes, complicated personal injury matters. Our achievements do not guarantee results, but they do give our clients the peace of mind of knowing that we know how to win cases against even the most powerful, well-funded opponents.
What Makes Catastrophic Injuries Different
As lawyers for victims of other peoples' careless and reckless actions, we take all injuries (even so-called "minor" ones) seriously. Still, we recognize that some injuries take an especially heavy toll on victims and their loved ones. We refer to these as catastrophic injuries.
A catastrophic injury causes physical, emotional, and financial harm that will stay with you throughout your life. Virtually any type of injury can qualify as catastrophic, depending on the circumstances.
Many catastrophic injuries, however, fall into these categories:
Spinal cord injuries, especially those resulting in paralysis
Brain injuries, both traumatic (TBIs) and non-traumatic, that cause permanent unconsciousness or severe physical, emotional, and cognitive impairments
Severe burns and other injuries that result in disfigurement and scarring
Crushed and/or amputated limbs or appendages
Loss of bodily functions, including sight, fertility, or major organ function.
Chronic and/or terminal illness, such as severe respiratory illness or cancer
Catastrophic injuries have a broad and deep impact on the victim's life and the lives of the victim's loved ones. They often limit the victim's future physical or mental development. They deprive victims and families of important relationships. They require extensive care and impose enormous financial costs.
In other words, every injury is serious, but in every way you might imagine, a catastrophic injury is worse.
How Catastrophic Injuries Happen
As we alluded to at the outset, catastrophic injuries can happen anywhere in Boston, at any time.
The bulk of the catastrophic injury cases we handle at Finkelstein & Partners, however, tend to involve:
Motor vehicle accidents, which constitute a leading cause of severe injury nationwide according to the Centers for Disease Control and Prevention (CDC)
Falls, which disproportionately affect seniors, young children, and construction workers, and contribute to tens of thousands of brain and spinal cord injuries annually
Cycling and pedestrian accidents, most often those involving collisions with motor vehicles
Boating accidents, including vessel collisions with other vessels and fixed objects, and near-drownings
Swimming pool accidents, especially diving into shallow water, falls on hard pool decks, and near-drownings
Sports and recreational accidents, including collisions on playing fields, overexertion injuries (e.g., heatstroke), and falls at speed (such as while skiing or skateboarding)
Use of defective products that dangerously malfunction and cause injuries directly (such as by exploding) or indirectly (such as by triggering a fall or motor vehicle accident)
Toxic exposures, both acute and long-term, resulting in severe illness.
Medical errors that cause injuries to patients or exacerbate existing health conditions
This is not a complete list, of course. It wouldn't be possible for us to catalog all the ways a catastrophic injury might happen in Boston. No matter how a catastrophic injury occurs, the team at Finkelstein & Partners possesses a wealth of experience and know-how that can help victims secure the compensation they need from the parties whose dangerous decisions and actions caused them harm.
How We Can Help Boston Victims of Catastrophic Injury
Finkelstein & Partners understands the challenges that face victims of catastrophic injuries and their families. Our mission is to get them the compensation they need and deserve, so that they have the resources they need to confront the challenges and expenses ahead.
How do we go about getting our clients paid for their injuries? That depends entirely on the facts and circumstances of each case. For us, there is no such thing as a "cookie-cutter" catastrophic injury claim. Every matter we handle involves a unique individual client whose life has been permanently altered by an unexpected, tragic event. Our team gives every client personalized attention and services tailored to that client's specific needs and priorities.
That said, the job we do for each client often entails two important tasks.
We Identify Who Owes Our Client Compensation, and Are Prepared to Hold Anyone Accountable
A catastrophic injury can easily overwhelm a victim's life, relationships, and perspectives, and make it difficult to know exactly who should bear the blame for what happened. As lawyers for catastrophic injury victims, our job is to bring our wealth of experience and know-how to bear in investigating the circumstances of our clients' injuries. We do what they cannot: we dig into the details and identify the party or parties who should face legal and financial accountability for the devastating harm our client suffered.
After more than 60 years of representing injured individuals, we know that the evidence can lead us in many directions. What may seem like a straightforward auto accident in which one driver made a tragic error that harmed another could, in fact, turn out to be a case of a defective auto part involving the liability of that part's manufacturer. Or, a mistake by a single medical provider might reflect a dangerous decision by hospital administrators to under-staff a critical care unit.
Catastrophically injured individuals who hire Finkelstein & Partners get a team of attorneys who are prepared to follow the facts wherever they lead. Our firm has successfully represented clients in legal actions against some of America's largest corporations. No matter how complicated the case or well-funded the adversary, we know how to win.
We Evaluate Our Client's Injuries and Needs and Pursue the Maximum Compensation Available
Knowing whom to hold accountable for our clients' injuries and losses is only half of the equation, however. The other half involves figuring out just how much money our clients should receive, and how much it's realistic to believe they actually can hope to receive.
In this way, too, our decades of experience at Finkelstein & Partners serve our clients handsomely.
Our experienced attorneys and legal professionals understand how to evaluate two critical factors:
The scope of our clients' injuries and losses. We understand that the harm our clients have suffered from a catastrophic injury runs deep and wide and that our job is to appreciate and calculate the full extent of it. We work diligently to uncover all financial impacts of a catastrophic injury on our clients, both past, present, and (often most importantly) future. We also strive to understand and evaluate the non-financial impacts of our clients' injuries—how their circumstances prevent them from living the lives they dreamed of and enjoying the relationships most important to them. We frequently enlist the help of medical and financial experts to help us quantify these harms. Our goal: to make sure that any action we take for our clients seeks every last penny that they deserve as compensation for what happened to them.
The financial resources available to pay our clients what they deserve. Our team at Finkelstein & Partners also understands that even the strongest case has little value if you can't find someone to pay for the damages your client has suffered. Drawing on our decades of experience and legal acumen, we know where to look for funds that might compensate our clients, and how to apply legal principles to compel payment to our clients from those funds. It's a job that takes creativity, determination, and professionalism, which are characteristics that our team has in abundant supply.
As we mentioned above, we can never guarantee to our clients that they will receive the funds they deserve. And, we work hard to establish realistic expectations for our clients, and to explain in plain and straightforward terms the risks and obstacles that may arise as their case proceeds. With that said, we are also proud of our firm's long list of achievements on behalf of catastrophically injured clients and can say with confidence that we do not take cases unless we believe we can deliver a favorable outcome for our client.
You Suffered a Catastrophic Injury in Boston. What Now?
We recognize that you have many decisions to make after suffering a catastrophic injury, and picking a lawyer is just one of them. Oftentimes, it's not easy to know what choice to make first, or how one might impact another.
Here are two observations that six decades of experience have taught us and our clients about priorities after suffering a catastrophic injury.
First, seeking appropriate medical care is most important. Though it might not seem possible right now, a catastrophic injury can get better … or worse. The direction it takes can depend on your diligence in getting the care you need and doing what your doctor says. If there is one bit of wisdom we can share that we hope you will take away from reading this page, that's it. Make your care and treatment your first, top, and most enduring priority. If you do that, you put yourself in the most favorable position possible to confront the other challenges you might face.
Second, talking to a lawyer as soon as possible can make your life much more manageable. There are several reasons for this. To begin, your legal rights to compensation for your injuries come with an expiration date, called a statute of limitations. In Massachusetts, in most (but not all) cases, that date falls three years after the date of your injury.
Missing this deadline can result in the loss of your rights altogether. But also, like food that sits in your refrigerator, the expiration date is not the target date for taking action.
A skilled lawyer may well need all three of those years to build the strongest possible case on your behalf. And evidence critical to your claim for compensation may start disappearing almost immediately after you get hurt. The sooner you contact a lawyer, the better your odds of securing that evidence and winning your case.
In addition to giving you the strongest possible chance of succeeding in a compensation claim, lawyers also serve as advisors and counselors in the numerous decisions you may have to make about your life after a catastrophic injury.
At Finkelstein & Partners, we pride ourselves on being our clients' allies and advocates. We can guide, explain, and facilitate their interactions with insurance companies, we can advocate on their behalf with social services agencies and charities, and we can act as their representative in negotiations with impatient creditors.
In short, catastrophically injured individuals often need a team on their side. Lawyers are valuable team members who can contribute from day one.
Boston Catastrophic Injury FAQ
---
Experienced Lawyers for Catastrophically Injured Bostonians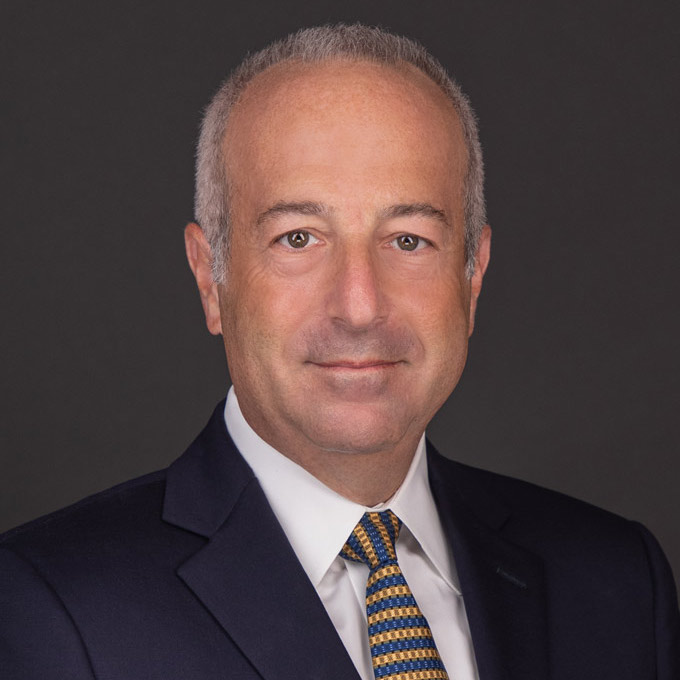 After suffering a catastrophic injury in Boston, you need an ally and advocate who can fight to get you the money you need and deserve. Contact Finkelstein & Partners today at (877) 472-3061 for a free consultation to learn how we can help.