Boston Pedestrian Accident Lawyer
Boston Office
15 Court Square, Suite 800A
Boston, MA 02108
1-877-472-3061
Review Us On Google
Finkelstein & Partners, LLP – Winning Serious Injury Lawsuits Since 1959
The crowded streets of Boston pose a constant risk for pedestrians. Crossing Comm Avenue at rush hour, walking along a sidewalk in front of a Government Center parking garage, and stepping off the curb at the arrivals terminal at Logan shouldn't amount to risking your life, but for too many Boston residents, workers, and visitors, that's exactly what it means.
Collisions between motor vehicles or cyclists on one hand, and pedestrians on the other, inevitably inflict disproportionate harm on the pedestrian victims. A pedestrian accident can cause serious, and sometimes fatal, injuries, none of which should ever have happened.
Finkelstein & Partners represents Boston-area victims of pedestrian accidents in legal actions seeking compensation for their injuries and losses. Contact us today to learn how we can help after a pedestrian accident in Boston harms you or your loved one.
About Our Team
More than 60 years ago, Finkelstein & Partners opened its first, one-lawyer office in a small town in New York's Hudson Valley. Over the years, our firm has grown into one of the most respected and trusted personal injury law firms in the mid-Atlantic and New England.
Today, our lawyers represent clients throughout the Northeast, including in Boston, from 18 offices spanning the region. Our team knows how to get results. We have successfully represented numerous clients in pedestrian accident cases—we settled one recent case for $8.3 million on behalf of a five-year-old boy who was struck and dragged by a vehicle after buying ice cream.
Of course, our past achievements for our clients do not guarantee future outcomes, but they do demonstrate that the attorneys at Finkelstein & Partners have what it takes to win even the most challenging cases.
Who Causes Pedestrian Accidents in Boston
Pedestrian accidents can happen in Boston anywhere a motorist or cyclist fails to exercise reasonable care around pedestrians. For example, injured pedestrian accident victims may come to us at Finkelstein & Partners seeking our help after getting hit by:
This is just a partial list. Anyone behind the wheel of a car or truck, or sitting on the saddle of a motorcycle or bicycle, can harm a pedestrian by not following the rules of the road. No matter what type of error causes a pedestrian collision in Boston, Finkelstein & Partners can help the victim secure compensation.
Common Pedestrian Accident Injuries in Boston
Pedestrians are the most vulnerable of all Boston road users. They have virtually no protection in a collision with a vehicle, and as a consequence, they tend to suffer severe injuries. (Those injuries tend to be especially severe when an SUV strikes a pedestrian.) The Finkelstein & Partners team has years of experience representing pedestrian accident victims who have sustained life-altering trauma, including the following.
The blow or jolt sustained by a pedestrian in a collision can damage the brain and disrupt its normal functioning. A traumatic brain injury might leave the victim in a permanent state of unconsciousness or may cause lasting physical, emotional, and/or cognitive impairments. TBI victims frequently struggle with a long and uncertain path to recovery that interferes with their abilities to work, go to school, or engage in simple, everyday activities.
Spinal Cord Injury (SCI)
Pedestrians thrown to the pavement or against a vehicle or other object also frequently sustain severe injuries to their spines and, in turn, to the spinal cord, the delicate bundle of nerves running through the spine that transmits messages between the brain and the body. A spinal cord injury often results in paralysis, loss of sensation, and loss of bodily functions. Pedestrians who suffer SCIs in accidents may become permanently dependent on wheelchairs and other mobility devices to live independently. They typically also face enormous costs that routinely run into millions of dollars, according to the Christopher and Dana Reeve Foundation.
Internal Injury
The impact of a collision can inflict damage to a pedestrian's internal organs, such as the liver, spleen, and kidneys, as well as to the muscles of the abdominal wall and blood vessels. These injuries can cause dangerous bleeding and disruption of vital organ function. Pedestrian accident victims who suffer internal injuries often require immediate medical care to avoid dire health outcomes, and may yet face long-term health complications from the trauma they suffered.
Crush Injury
Boston-area pedestrians who get hit by a motor vehicle may also suffer crush injuries, most commonly in cases in which a vehicle runs over them. A crush injury may cause such severe damage to the bones, blood vessels, organs, or tissue in the affected area that doctors have no choice but to perform major surgery to remove the damaged body part. Pedestrian accident victims who suffer crush injuries may lose limbs or appendages to amputation, or have major organs removed, resulting in lifelong disability.
Broken Bones and Other Orthopedic Injury
A collision between a pedestrian and a vehicle in Boston will commonly result in the pedestrian suffering fractures, joint dislocation, torn ligaments, and other orthopedic injuries. In fact, pedestrian accidents often cause these injuries. Broken bones and orthopedic injuries can heal in time, if the injured pedestrian receives timely and appropriate medical care. But they still may cause permanent disability and chronic pain, and at a bare minimum, they inflict severe acute pain and disruption in an accident victim's life.
Pedestrian accidents tend to happen on Boston streets, which means victims tend to get thrown to and often slide along the pavement. The rough road surface tears at the skin and causes a type of severe and dangerous abrasion known as road rash. The wound can expose layers of tissue and will frequently have dirt and debris embedded in it. Without proper care, it can get infected and, even when it heals, it often leaves behind a discolored, disfiguring scar.
How We Help Boston Pedestrian Accident Victims
Finkelstein & Partners helps pedestrian accident victims in Boston by representing them in legal actions that seek to secure compensation from the at-fault parties for what happened to them. Over our decades of law practice, we have developed a strong reputation for obtaining top-dollar settlements, judgments, and jury verdicts for pedestrian accident victims throughout the Northeast.
Every Boston pedestrian accident has unique aspects. However, in general, our team gets results for clients through tireless investigation, careful preparation, and persuasive presentation of the cases we handle. Here are two important ways we put our experience and skill to work for the benefit of our clients.
We Identify All Parties Who Owe Damages to Our Clients
After a Boston pedestrian accident, it may seem obvious that the driver of the vehicle that struck the pedestrian bears the blame. In many cases, that's true. However, at Finkelstein & Partners, our years of experience have also taught us to look beyond the obvious to make sure that we have identified every party who may owe damages to our client. Frequently, we're able to uncover other parties who may share in that liability. For example:
The employer of a driver who gets into a pedestrian accident with a work vehicle may owe damages to an injured pedestrian, especially if that employer failed to train or supervise the driver to ensure safe driving.
The City of Boston may owe damages to a pedestrian accident victim if a municipal vehicle collided with the pedestrian, or if the City failed to build, design, or maintain streets safe for pedestrian traffic.
A bar or restaurant may have legal liability for a Boston pedestrian accident if it violated Massachusetts law by serving alcohol to an intoxicated person who then drove and caused an accident.
An automotive manufacturer could face financial accountability to a Boston pedestrian accident victim if it built and sold a defective vehicle that malfunctioned and caused the collision.
These are just a few examples. The point is that it often takes the skill and diligence of an experienced attorney to identify all parties who may owe damages to an injured pedestrian accident victim. At Finkelstein & Partners, we pride ourselves in leaving no stone unturned in our quest to target everyone whose unreasonable and dangerous decisions and actions put our clients in harm's way.
We Pursue Maximum Compensation For Our Clients
The Finkelstein & Partners team also understands the importance of securing as much money as possible for our clients, so that they can meet their medical, personal, and financial needs now, and in the future. We work closely with our clients and their families to assess the harm they have suffered so that any legal action we take on their behalf seeks the maximum compensation available to pay for their:
Medical expenses related to treating their accident-related injuries and any future health complications that arise because of those injuries, including the cost of hospitalization, long-term care, medications, and medical equipment
Non-medical expenses necessitated by their injuries, such as the cost of modifying their living spaces to accommodate a disability, or of hiring extra help with day-to-day tasks while they heal
Lost wages and income that result from missing work because of their accident-related injuries, or becoming unable to work because of a disabling injury.
Pain, suffering, and diminished quality of life related to their injuries, including the personal relationship struggles and mental health challenges that frequently accompany pedestrian accident injuries.
In some Boston pedestrian accident cases, the facts and circumstances may also give us the ability to secure an award of punitive damages for our clients. These damages serve to punish extreme or outrageous conduct on the part of the party at fault for a pedestrian accident.
As we mentioned above, we cannot guarantee that our team will secure compensation for our clients in every case. We can, however, promise that our lawyers will put the full measure of our firm's sixty-plus years of experience and know-how into every case we take and that we always do our utmost to see justice done for our clients.
Boston Pedestrian Accident FAQ
Suffering injuries in a pedestrian accident can leave you with many questions about whether you may have the right to a personal injury claim. Take a look at the FAQ below or contact a Boston attorney to learn more about your right to compensation after a pedestrian accident.
---
Experienced Pedestrian Accident Attorneys in Boston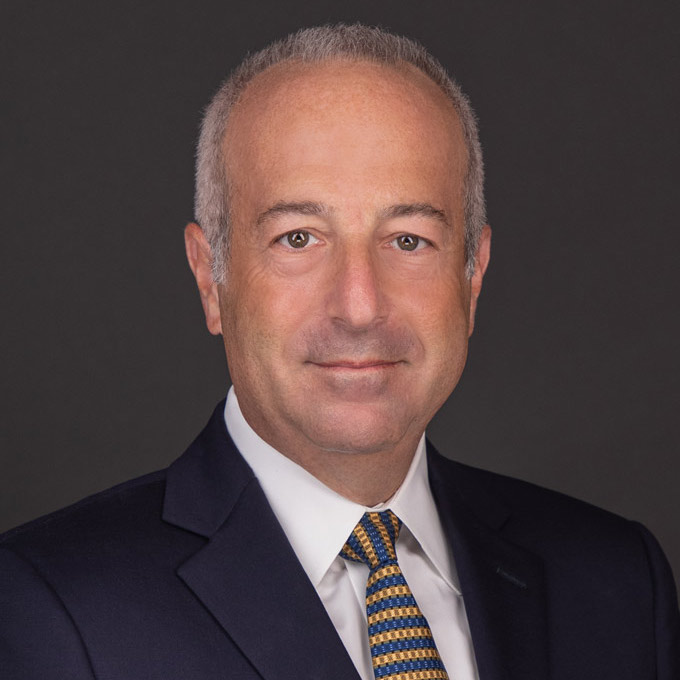 The hours, days, and weeks after a pedestrian accident in Boston can overwhelm anyone. It's easy to feel confused about what to do and where to turn for help. The team at Finkelstein & Partners encourages anyone harmed by a pedestrian accident to seek help from an experienced attorney as soon as possible.
Under Massachusetts law, most Boston pedestrian accident victims have only three years after their injury to take legal action. A lawyer may need every moment of that time to collect evidence and prepare the strongest case possible on their behalf. Failing to act within that three-year window can result in the loss of valuable legal rights.
If you have suffered injuries or losses in a Boston pedestrian accident, we invite you to contact Finkelstein & Partners right away at (877) 472-3061 to speak with a member of our team. An initial consultation with an attorney about your pedestrian accident is always free of charge, and we only get paid for the work we do for our clients if we get them results.
---