Boston Pedestrian Accident Lawyer
Boston Office
15 Court Square, Suite 800A
Boston, MA 02108
1-877-472-3061
Review Us On Google
Finkelstein & Partners, LLP – Winning Serious Injury Lawsuits Since 1959
Most of us are pedestrians daily. Even if we only walk short distances from our parking spot or bus stop to our destination, we risk severe or fatal accidents as pedestrians. The number of pedestrian deaths is increasing faster than all other traffic fatalities, with over 7,000 fatalities reported in one recent year. More than 100,000 received treatment for non-fatal crash-related injuries.
A pedestrian accident can terrify you, leaving you with pressing questions and concerns that a Boston pedestrian accident lawyer from Finkelstein & Partners can answer for you.
About Our Team
Founded in 1959 by Howard S. Finkelstein, Finkelstein & Partners has grown from one office in Newburgh, NY, to multiple offices in New York, New Jersey, and Boston with a staff of more than 85 attorneys and 170 para-professionals. We provide our clients with personal service, unsurpassed legal representation, and robust results. We have successfully represented numerous clients in pedestrian accident cases.
While past achievements for our clients do not guarantee future outcomes, they demonstrate that the personal injury attorneys at Finkelstein & Partners have what it takes to win the most challenging cases.
Common Causes of Boston Pedestrian Accidents
Most pedestrian accidents result from negligence. Everyone sharing the road must exercise reasonable care and obey traffic laws when using the streets, highways, and crosswalks.
Pedestrian accident causes often include:
No matter what causes a pedestrian collision in Boston, Finkelstein & Partners can help victims secure compensation.
Where Do Pedestrian Accidents Occur?
Most pedestrian traffic deaths happen both on and off the roadways. They frequently occur in urban settings (80 percent), on the open road (76 percent), in intersections (24 percent), and during dark lighting conditions (76 percent).
They are likely to occur in:
Intersections
Along the side or shoulder of the road
Sidewalks
Crossing islands or medians
Driveway accesses
Parking lanes
Shared-use paths
Common Pedestrian Accident Injuries in Boston
Pedestrians are extremely vulnerable accident victims. They lack the protection of airbags, seatbelts, and personal protective gear. According to the National Highway Transportation Safety Administration (NHTSA), pedestrians are 1.5 times more likely to get hurt in a crash than motor vehicle occupants, and their injuries are usually more severe.
The Finkelstein & Partners team has years of experience representing pedestrian accident victims who have sustained life-altering trauma, including the following:
A traumatic brain injury is an injury that affects how the brain works. For example, a collision's blow or jolt to a pedestrian can damage the brain and disrupt its normal functioning. The damage can be mild or catastrophic, such as permanent physical, emotional, and/or cognitive impairments or coma.
TBI victims frequently struggle with a long and uncertain path to recovery that interferes with their abilities to work, go to school, or engage in simple, everyday activities.
Spinal Cord Injury (SCI)
Pedestrians thrown to the pavement or against a vehicle or other object also frequently sustain severe injuries to their spines and the spinal cord, the delicate bundle of nerves running through the spine that transmits messages between the brain and the body.
A spinal cord injury often results in paralysis, loss of sensation, and loss of bodily functions. Pedestrians who suffer SCIs in accidents may become permanently dependent on wheelchairs and other mobility devices to live independently. According to the Christopher and Dana Reeve Foundation, they also face millions of dollars in costs.
Internal Injury
The impact of a collision can inflict damage to a pedestrian's internal organs, such as the liver, spleen, and kidneys, as well as to the muscles of the abdominal wall and blood vessels. These injuries can cause dangerous bleeding and disruption of vital organ function. Pedestrian accident victims who suffer internal injuries may require immediate medical care to avoid dire health outcomes and face long-term health complications from their trauma.
Crush Injury
Boston-area pedestrians who get hit by a motor vehicle may also suffer crush injuries, most commonly in cases where a vehicle runs over them. A crush injury may cause such severe damage to the bones, blood vessels, organs, or tissue in the affected area that doctors have no choice but to perform major surgery to remove the damaged body part. Pedestrian accident victims who suffer crush injuries may lose limbs or appendages to amputation or have major organs removed, resulting in lifelong disability.
Broken Bones and Other Orthopedic Injury
A collision between a pedestrian and a vehicle in Boston will commonly result in the pedestrian suffering fractures, joint dislocation, torn ligaments, and other orthopedic injuries.
Pedestrian accidents often cause these injuries. Broken bones and orthopedic injuries can heal if the injured pedestrian receives timely and appropriate medical care. But they still may cause permanent disability and chronic pain, and at a bare minimum, they inflict severe acute pain and disruption in an accident victim's life.
Pedestrian accidents often happen on Boston streets, where victims' bodies impact the pavement. The rough road surface tears at the skin and causes a severe and dangerous abrasion known as road rash. This wound exposes layers of tissue to dirt and debris. Without proper care, it can get infected, and even when it heals, it often leaves behind a discolored, disfiguring scar.
How Long Might It Take to Reach a Settlement?
Although your lawyer will meticulously investigate and prepare your case for trial, most personal injury cases settle out of court before trial. While the time frame varies widely, the settlement process generally takes at least several months and involves detailed investigations and lengthy negotiations.
It may take months for your medical team to determine your prognosis and anticipated long-term limitations or disabilities. This information is essential because it affects your compensation. Insurance companies frequently make a low-ball offer early in the process. However, your pedestrian accident lawyer can review the settlement and advise whether it is fair and reasonable.
What if the Injured Person is a Child?
Some people have a higher risk of pedestrian death. For example, adults aged 65 and older typically account for about 20 percent of all pedestrian deaths. Children are also frequent pedestrian accident victims. Recent statistics show that one in five children under the age of 15 dies due to pedestrian accidents.
Your family can pursue compensation when your child suffers serious injuries in a pedestrian accident. Massachusetts law may handle child injuries differently, assuming drivers bear a higher duty of care to children. Working with an attorney can help you determine your next steps, including how to navigate a child injury claim after a Boston pedestrian accident.
How Your Boston Pedestrian Accident Lawyer Help You
After an individual or a loved one is severely injured or killed in a pedestrian accident, many people do not know where to turn. In addition to recovering from their injuries or handling the aftermath of a fatal accident, they usually have questions regarding their rights and the legal process. A pedestrian accident lawyer can help by:
Identifying All Parties Who Owe Damages to Our Clients
Determining who is at fault for any personal injury accident is essential when pursuing compensation. After a Boston pedestrian accident, it may seem obvious that the driver of the vehicle that struck the pedestrian is at fault. However, they are not necessarily the only liable party.
Identifying all parties who may be responsible provides more opportunities for a full and fair settlement. Frequently, we can uncover other parties who may share liability for the accident that injured you.
For example:
The employer of a driver who gets into a pedestrian accident with a work vehicle may owe damages to an injured pedestrian, especially if that employer failed to safely hire, train or supervise the driver.
The City of Boston may owe damages to a pedestrian accident victim if a municipal vehicle collided with the pedestrian or if the City failed to build, design, or maintain safe streets for pedestrian traffic.
A bar or restaurant might have legal liability for a Boston pedestrian accident if it violated Massachusetts law by serving alcohol to an intoxicated person who drove and caused an accident.
An automotive manufacturer could be liable if it built and sold a defective vehicle or component that malfunctioned and caused the collision.
Representing the Client's Interests in Negotiations and Hearings
After the accident, you may face a deluge of phone calls and paperwork, which is hard to handle if you are hurt and grieving. Your pedestrian accident attorney will handle these details on your behalf. They can determine a fair settlement in your case, considering your medical bills, lost income, pain and suffering, and permanent impairments.
Insurance representatives may try to minimize the claim's costs by blaming the accident on you or downplaying the severity of your injuries. Working with an attorney may provide you with extra protection. Your attorney can negotiate effectively with the insurance company for a fair offer or take your case to trial.
Pursuing Maximum Compensation For Our Clients
No amount of money can undo the damage that the victim suffered. However, obtaining full and fair compensation helps the injured person and their families meet their personal, medical, and financial challenges moving forward.
We work closely with our clients and their families to assess the harm they suffered so that any legal action we take on their behalf seeks the maximum compensation available to pay for their:
Medical expenses related to treating their accident-related injuries and any future health complications that arise because of those injuries, including the cost of hospitalization, long-term care, medications, rehabilitation, therapy, and medical equipment
Non-medical expenses necessitated by their injuries, such as the cost of modifying their living spaces to accommodate a disability or of hiring extra help with day-to-day tasks while they heal.
Lost income from missing work because of their accident-related injuries or the inability to work because of a disabling injury.
Pain, suffering, and diminished quality of life issues related to their injuries, including the personal relationship struggles and mental health challenges that frequently accompany pedestrian accident injuries.
In some Boston pedestrian accident cases, the facts and circumstances may also allow us to secure an award of punitive damages for our clients. These damages punish the at-fault party's extreme or outrageous conduct in a pedestrian accident.
As mentioned above, we cannot guarantee that our team will secure compensation for our clients in every case. However, we can promise that our lawyers will work zealously to achieve the strongest possible outcome in every case and seek justice for our clients.
Provide Legal Advice and Guidance
Every pedestrian accident case is unique. Some accidents involve complex legal issues. In other circumstances, your injuries may be severe or uncommon, requiring more compensation than usual. Perhaps you need to consult a lawyer because an insurance company refuses to settle a matter in good faith.
No matter the circumstances, you need an experienced, compassionate lawyer to advise you, protect your rights, guide you through the legal process, and advocate on your behalf.
Boston Pedestrian Accident FAQ
Suffering injuries in a pedestrian accident can leave you with many questions about whether you may have the right to a personal injury claim. Take a look at the FAQ below or contact a Boston attorney to learn more about your right to compensation after a pedestrian accident.
1. Who has to pay the medical bills after a Boston pedestrian accident?
A Boston pedestrian accident may lead to substantial medical bills. Someone has to take on the cost of those medical bills. As the injured party, what should you do about them?
You will need to make arrangements to pay your medical bills, even if a driver's dangerous actions led to your pedestrian accident and your injuries. However, you may have several options for covering the cost of some of your medical bills or decreasing your financial obligations following a pedestrian accident.
Use your PIP insurance.
Under Massachusetts law, drivers who own vehicles must carry personal injury protection insurance with liability coverage for their vehicles. Personal injury protection coverage provides coverage for the medical bills you may face immediately following an auto accident of any kind. If you carry PIP insurance, you can use it following a pedestrian accident.
PIP coverage for pedestrian accident injuries may depend on the coverage you carry. However, it can reduce your medical bills after an accident, make it easier to pay them, and keep your finances on track.
Use your health insurance.
Health insurance can provide vitally needed compensation for many of the bills you may have to deal with after a pedestrian accident. When you use your health insurance, you can expect to have co-pays and deductibles, as well as specific elements of your treatment that your insurance policy might not cover. However, in general, health insurance can protect you after your injuries.
If you suffer injuries that will lead to long-term consequences and medical needs, including injuries that may require ongoing treatment long after the initial accident, health insurance can prove even more beneficial. Your health insurance can offer the assistance you need to cover the long-term cost of medical care during your recovery.
File a personal injury claim.
When the driver's negligence caused your pedestrian accident, you may know immediately that you have the right to file a personal injury claim to help you recover compensation for those injuries.
However, a personal injury claim does not mean that the liable party, or the liable party's insurance company, will pay your medical bills directly. In most cases, you can expect to receive a lump settlement for your pedestrian accident injuries, then use those funds to cover the cost of your medical care.
2. How long does it take to settle a pedestrian accident claim in Boston?
Generally, you should expect it to take several months to reach a settlement agreement for a pedestrian accident in Boston. Pedestrian accidents can involve complex investigations and long negotiations. Those negotiations can extend the time needed to reach a reasonable settlement agreement.
Your lawyer can advise you about when to hold out for the compensation you really deserve and when you have received a reasonable settlement offer, which can make it easier to make decisions about your claim and the process moving forward.
Your attorney may also advise that you wait until you have recovered from your injuries or have a good idea of what your eventual recovery will look like before you file your pedestrian accident claim. You may not know, in the days soon after your accident, what your eventual recovery will look like or how much your injuries will ultimately impact you.
It may take several months before your doctors can give you a solid idea of what your prognosis will look like or what long-term limitations you can expect from those injuries.
3. Will the driver's insurance company provide me with a reasonable settlement offer after a Boston pedestrian accident?
Many people, especially those who have only dealt with auto accidents involving property damage in the past, may assume that the liable driver's insurance company will provide them with a reasonable settlement offer following their pedestrian accidents.
You might hope that, since the terms of a liability auto insurance policy will offer compensation for the medical costs and lost wages you have faced as a direct result of the accident, the insurance company will automatically offer that compensation.
Unfortunately, many insurance companies, instead of providing settlement offers that reflect the best interests of the injured party, will issue settlement offers that decrease the insurance company's financial liability as much as possible.
They may even start with an early settlement offer that includes just a percentage of the actual damages you have sustained because of your pedestrian accident injuries. It may account for only a fraction of your medical bills and may even ignore your other losses, including compensation for any lost wages or the pain and suffering related to the accident.
If you do receive a settlement offer from the liable driver's insurance company, talk with an attorney about the compensation you should expect and whether that offer reflects the compensation you really deserve. An attorney can help you get a better idea of when you should accept an offer and when you may need to continue to negotiate.
4. When should I contact an attorney about my Boston pedestrian accident?
Always move forward with an injury claim related to a Boston pedestrian accident before the statute of limitations runs out.
Never wait until the statute of limitations starts to run out to talk to an attorney. An attorney can provide you with more information about how to proceed with your claim and what to expect as you manage it. In many cases, an attorney can offer vital advice even in the early days after your accident that can help you avoid mistakenly minimizing the compensation you deserve for your pedestrian accident injuries.
5. How can I protect myself after a Boston pedestrian accident?
If you suffer injuries in a Boston pedestrian accident, you need to work to protect yourself immediately after the accident. Once a car hits you, you must assume that you may have suffered some type of injuries, even if you think those injuries are relatively minor at the time.
In some cases, you may have obvious injuries: severe road rash or broken bones, for example. In other cases, you may think that you escaped the accident with relatively minor injuries. You may later discover that you sustained more serious injuries, including unexpected broken bones, traumatic brain injury, or internal bleeding.
Seek medical care as soon after your accident as possible. The sooner you see a doctor, the greater the likelihood that the doctor will note any serious medical issues and provide the level of care you need to make a full recovery. Do not do anything, either at the accident scene or afterward, that brushes off your injuries or could make your injuries worse.
You may also need to take several other steps to help protect yourself after your accident.
Collect evidence, if you can.
Take a look around you at the scene of the accident. If you can safely move around, or if you can take photos without further injuring yourself, collect evidence that you can later use in your pedestrian accident claim. You may want to take photos of the accident scene or of the driver and vehicle that caused your accident. You can also photograph the driver's license plate, driver's license, and insurance card so that you will later have that information for your records.
Furthermore, you may want to collect contact information for any witnesses who saw the accident, since they can help put together exactly what led to the accident.
Report the accident.
Boston drivers may not want to report a pedestrian accident, especially if you do not immediately feel that you sustained severe injuries. However, never let a driver leave the accident scene without reporting it. Failure to report an accident can make it much more difficult to obtain the compensation you may deserve for your injuries.
When the police arrive, issue a full report about the accident, and do not brush off any injuries or minimize their intensity. The police may need that information as part of their report.
Contact a lawyer.
Do not try to handle a pedestrian accident claim on your own. Pedestrian accident claims can quickly turn difficult, especially if you have unexpected challenges as you try to file a claim. A lawyer can help you navigate that claim and give you a better idea of your rights, which can help you secure the full compensation you deserve.
6. When do I need a lawyer to help me deal with a claim after a Boston pedestrian accident?
Any time you suffer injuries in an accident, including a pedestrian accident, you should assume that you will need an attorney to help you navigate that claim and secure the compensation you may deserve. If you think that you did not sustain serious injuries in your accident, you may assume that you can handle the claim on your own.
However, you should still contact an attorney if you have any questions about your claim, or if:
The liable driver denies liability and the insurance company disputes it
You cannot get the insurance company to pay out the compensation you need for injuries sustained in the accident
The insurance company denies that your injuries occurred during your Boston pedestrian accident
You can start with a free consultation with a lawyer, which can help give you immediate answers to your questions and provide you with a better idea of what to do next about your claim.
7. Is the driver in a Boston pedestrian accident always liable for the accident?
No. Pedestrians, like drivers, must obey Massachusetts traffic laws and ensure that they maintain a high degree of safety any time they go through the streets of Boston. In some cases, pedestrians may behave very recklessly, leading to a serious accident. However, drivers must exercise a particularly high duty of care when navigating around crosswalks and pedestrian-heavy areas. A driver that fails in that duty may bear liability for any injuries caused in a pedestrian accident.
9. Will I have to go to court to settle a Boston pedestrian accident claim?
Most pedestrian accident claims settle out of court. Insurance companies know that going to court will increase the cost they may ultimately end up bearing for a pedestrian accident, so in most cases, they will try to settle out of court, if possible.
However, in some cases, pedestrian accident claims may have to go to court. Your likelihood of going to court increases in cases of disputed liability or where the injured party suffered substantial injuries requiring long-term medical treatments and high financial costs. A lawyer can help you learn more about the likelihood that your claim will have to go to court.
---
Experienced Pedestrian Accident Attorneys in Boston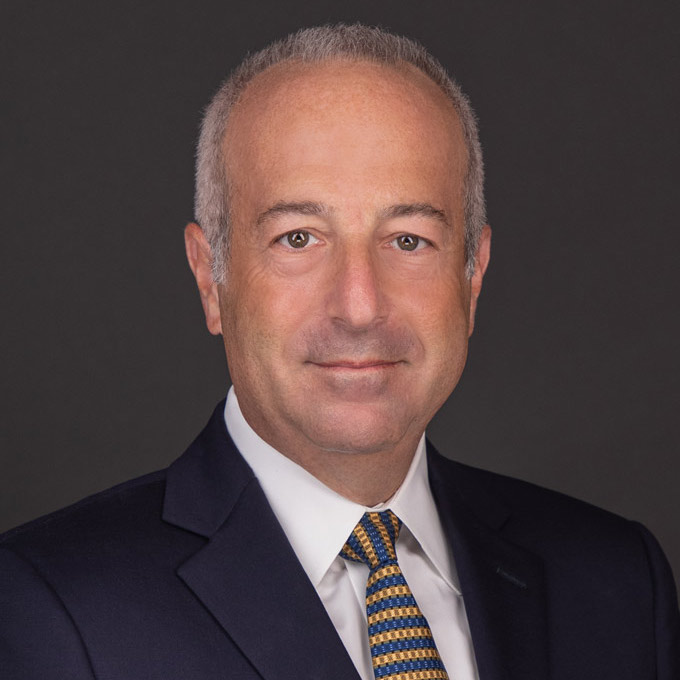 After a pedestrian accident, the pain and trauma can be overwhelming. You likely feel confused about what to do and where to turn for help. Consult an experienced pedestrian accident attorney immediately to discuss your options and protect your legal rights.
Under Massachusetts law, most Boston pedestrian accident victims have only three years after their injury to take legal action. A lawyer may need every moment of that time to collect evidence and prepare the strongest case possible on your behalf. Failing to act within the three-year window can eliminate your legal right to compensation.
If you suffer injuries or losses in a Boston pedestrian accident, contact Finkelstein & Partners at (617) 580-3144 to speak with a member of our team. An initial consultation with an attorney about your pedestrian accident is always free of charge, and we only get paid for the work we do for our clients if we win your case.