Boston Car Accident Lawyers
Boston Office
15 Court Square, Suite 800A
Boston, MA 02108
1-877-472-3061
Review Us On Google
Finkelstein & Partners, LLP – Winning Serious Injury Lawsuits Since 1959
Car accidents are a fact of life in any big city, and Boston is no exception. Still, that does not make them any less devastating for injured car accident victims and the families of individuals who perished in crashes on Boston roads. No matter where any accident happens, be it in the Ted Williams Tunnel, the Tobin Bridge, or Tremont Street, a Boston car wreck can inflict severe physical pain, emotional suffering, and financial loss.
Massachusetts law entitles victims of Boston car accidents to seek compensation for the harm done to them in accidents caused by someone else's wrongful decisions and actions. The personal injury lawyers at Finkelstein & Partners can help. We represent victims of personal injury and families who have suffered tragic losses in preventable accidents throughout the country, including in Boston. Contact our Boston car accident lawyers to learn how we can help you and your family after a crash disrupts your life.
About Our Boston Car Accident Law Practice
Finkelstein & Partners is a storied personal injury law firm that has been fighting on behalf of injured clients for more than 60 years. Our firm was founded in a single office in New York's Hudson River Valley and has grown into a national personal injury powerhouse. We have the dedication and resources to take on cases against the nation's biggest corporations, but we also handle smaller cases involving individual injuries and personal tragedies.
Over our decades of law practice, we have amassed a track record of results.
Our recent victories for clients in car accident cases include:
A $13.5 million settlement for a 16-year-old client who suffered severe injuries as a passenger in a car that left the road.
A $9.25 million settlement for a client who suffered catastrophic injuries in a head-on collision with a distracted driver.
An $8.9 million settlement for a victim of a rear-end collision.
These are just some examples of our history of securing results for clients in car accident cases. Of course, we cannot guarantee similar results in all matters we pursue for our clients. However, our team of award-winning, nationally recognized trial lawyers gives our clients an advantage in car accident cases and helps us achieve results in factually, legally, and emotionally challenging car accident cases. Contact us today to see what we can do for you.
Boston Car Accident Overview
According to MassDOT, Boston suffers a consistent and tragic toll of injury-causing and fatal car accidents every year. In a typical 12-month span, MassDOT data shows that car crashes take the lives of between 15 and 20 drivers, passengers, pedestrians, and others within the City of Boston (not to mention many more in the inner suburbs and neighboring cities like Dorchester, Jamaica Plain, and Brookline, to name just a few).
Car crashes also cause serious injuries to about 100 individuals on average, and so-called "minor" injuries to between 500 and 1000 people, within the city limits every year. Many more of the roughly 4,000 car accidents that happen in Boston annually get reported as resulting in "possible" or "unknown" injuries.
With numbers like that, you might not drive anywhere in The Hub without coming more than a stone's throw distance from a roadway where an injury-causing or fatal accident (let alone a property-damage-only accident) has occurred in the past few years. That is not to say, however, that car accidents are evenly distributed across town. Boston features many hotspots for injury-causing and fatal car accidents.
Plotting MassDOT data onto a map reveals high concentrations of crashes:
At the merge onto I-93N in the tunnels near the New England Aquarium.
At the Storrow Drive/I-93N split on the northbound end of the Sumner Tunnel.
The infamous Storrow Drive/Charles Street/Longfellow Bridge/Embankment Road interchange near Mass General Hospital.
The Route 3/I-93S split to head toward the Callahan Tunnel.
The on-ramp merge onto I-93 from Leverett Circle.
The Route 1/I-93 interchange south of the Tobin Bridge.
I-93 just south of the Mass Pike.
The Roxbury end of Mass Ave. near the Mass Ave. Connector and Melnea Cass Boulevard.
The Mass Pike at the Copley Place on/off ramps.
Comm Ave. near the Fens.
It will probably come as no surprise to Boston-area drivers that many of the worst locations for potentially deadly accidents in town can be found at merges and splits on I-93. Traffic conditions in the Big Dig tunnels, especially, can test the nerve of even the most seasoned Boston drivers, especially when roads get crowded with commuter traffic or on game nights at the Garden or Fenway.
No matter where a car accident happens in Boston, however, Finkelstein & Partners can help victims pursue the compensation they deserve. No matter how overwhelming traffic and road conditions feel, drivers have a duty to one another to drive in a reasonably safe manner, and local governments must maintain thoroughfares in a safe condition.
Who Is At-Fault for a Boston Car Accident?
At Finkelstein & Partners, one of our most important jobs in many car accident cases we handle involves investigating the facts and circumstances of a car accident to determine how it happened. Specifically, we routinely focus our inquiries on identifying the one-or-more individuals, businesses, government agencies, or others whose careless, reckless, or knowingly harmful actions contributed to the cause of an accident that injured our client.
As personal injury lawyers, we know that the cause of an accident is not always as obvious as it seems. We look past initial appearances to pinpoint as many parties as possible that could have, and should have, taken reasonable steps to avert the car crash before it happened.
Every case differs, but we often find that the at-fault parties that may owe compensation to our clients include:
Boston drivers who make bad choices behind the wheel, such as speeding, getting distracted, or driving drunk, that lead to an accident.
Employers, when their employees crash work vehicles while on the job.
The City of Boston and its contractors, when hazardous road conditions, such as deteriorating materials in tunnels, create unreasonably dangerous driving conditions that should have been fixed, or (at a bare minimum) drivers should have been warned about or kept away from.
Automotive manufacturers who make and sell defective vehicles and vehicle parts that can fail and cause an accident.
Boston bars, restaurants, and social hosts who serve an intoxicated person who then drives drunk and gets into a crash.
These are just some examples of the diverse parties who may face legal and financial accountability for our clients' injuries. Because of our firm's size and resources, no matter whom our investigation identifies as a party who should pay, we can pursue those parties to do justice for our clients.
Common Causes of Car Accidents in Boston
Like the rest of the country, human error is Boston's most common cause of car accidents.
The human errors that can lead to a car accident include:
Alcohol impairment results in around 32 deaths daily in the U.S. and even more severe or catastrophic injuries. With over 50 colleges and universities in the greater Boston area, there is no shortage of opportunities for young adults to indulge in alcohol. The most common age for alcohol-impaired drivers involved in collisions is 21 to 24. Alcohol impairment creates deficits in drivers' skills to operate a vehicle safely on public roadways, including difficulty controlling speed and maintaining lane position, the inability to track moving targets, difficulty with multi-tasking, and making good driving decisions.
Speeding accounts for over a quarter of traffic fatalities in the U.S. and 12 percent of crashes in which someone is injured. Violating the speed limit and bad weather conditions can increase the risk of losing control of the vehicle, less time for the driver to see and react to hazards on the roadway, an increased stopping distance, and less ability for other drivers to see a safe gap in traffic in which to enter a travel lane.
Distracted driving is another major source of accident injuries and fatalities. Driver distractions include anything that causes the driver to take their hands from the proper position on the steering wheel, avert their eyes from watching the roadway, or draw their focus away from the act of driving safely. One distraction of particular concern for traffic authorities in Boston and across the country is texting and other cell phone use. The activity simultaneously creates manual, visual, and cognitive distractions. Massachusetts, like many other states, passed a hands-free law in 2020 that prohibits drivers from using any electronic device while driving unless it is in hands-free mode.
Failure to yield often results in accidents at intersections, such as Columbia Road at Southeast Expressway. All drivers must yield the right-of-way to other traffic lanes at stop lights, stop signs, crosswalks, and other areas.
Aggressive driving involves several risky driving behaviors that generally result from a driver attempting to break through congested areas of the roadway. These behaviors include speeding, tailgating, improper lane changes, and red-light running.
Injuries Our Clients Have Suffered in Boston Car Accidents
Having practiced law for many years, Finkelstein & Partners have represented clients suffering from an extraordinarily broad array of injuries, ailments, and losses due to car accidents.
We could not possibly list all of those conditions here, but to give you an idea, here are just some of the challenges our clients have faced, for which we have secured them compensation.
Spinal cord injuries resulting in paralysis, loss of bodily function, and massive lifetime expenses.
Crushed and/or amputated limbs causing lifelong disability and reliance on costly prosthetics and mobility devices.
Traumatic brain injuries that cause comas, semi-consciousness, or severe cognitive, motor, or emotional impairments.
Internal injuries that lead to permanent health complications that disrupt our clients' lives.
Neck and back injuries leading to chronic pain and, sometimes, devastating addictions to prescription pain medications.
Broken bones, soft tissue injuries, and other trauma that inflict severe pain and disability.
We could go on. The point is, no matter what type or severity of the injury you suffered in a Boston car accident, Finkelstein & Partners has likely seen it or something like it before in another client, and knows how to plan and execute a legal strategy to pursue the compensation you deserve.
What We Can Do for Boston Car Accident Victims
What, exactly, do we do for our Boston-area clients to secure money for their injuries and losses? It all depends on the particulars of a client's case. Every Boston car crash is unique, and so are our clients' injuries, losses, and future challenges. We take an individualized approach to every matter we handle, focusing intensely on our client's current and future medical, financial, and personal needs.
We Pursue Maximum Compensation
Then, we set to work obtaining as much compensation as possible for the harm our clients have suffered.
In a typical Boston car accident case, the Finkelstein & Partners team can pursue compensation for our clients':
Medical costs (past, current, and future) related to treating car accident injuries and any health complications flowing from them.
Other financial costs and losses our clients would not have faced were it not for the accident that harmed them.
The decline in, or loss of, income our clients suffer from missing work while they heal from or adapt to their injuries, as well as any future income they may not earn because of an accident-related disability that limits their ability to work.
Physical pain, emotional suffering, disrupted personal relationships, and diminished quality of life due to the accident and their injuries.
In some cases, our team can also convince a Boston judge to award additional, punitive damages as punishment for the at-fault party having engaged in extreme or outrageous conduct that caused the car accident that injured our client.
Focused Negotiation and Aggressive Litigation
How, exactly, do we obtain those funds for our clients? Generally speaking, we achieve results by constructing strong cases built on solid evidence and valid legal arguments, and then pursuing those cases in whatever direction they lead.
Many car accident cases we handle lead to negotiations with at-fault parties, defense lawyers, and insurance representatives. As we mentioned above, some of our successes on behalf of our clients consist of multi-million dollar settlements.
We secured those outcomes by engaging in focused negotiations, sometimes with the aid of a neutral mediator, in which our team convinced the at-fault parties and their representatives that they would do better to pay our clients their due, rather than take their chances against us in a courtroom. That is one advantage of working with a team like Finkelstein & Partners—our reputation includes a team of relentless trial lawyers that helps to persuade opposing parties to consider settling rather than fighting.
In some cases, however, we need to go to trial to see justice done for our clients. When a case takes that path, the trial lawyers of Finkelstein & Partners are more than ready to step into the courtroom and do battle. Even though most of our cases settle before trial, we always prepare our Boston car accident cases as if they are destined to end in a courtroom fight. Finkelstein & Partners never get caught off-guard by the need to go to trial. If that is what it takes, we say bring it on.
Boston Car Accident FAQs

Following a devastating car accident in Boston, you will likely have questions about your legal options to hold the at-fault party responsible for your harm and losses. Until you have the opportunity to talk with a skilled lawyer, we have prepared responses to the following frequently asked questions after a car accident. We hope the answers below will give you have a better understanding of the legal actions to pursue and how an experienced Boston car accident lawyer can help you.

---
Contact Finkelstein & Partners Boston Car Accident Lawyers Today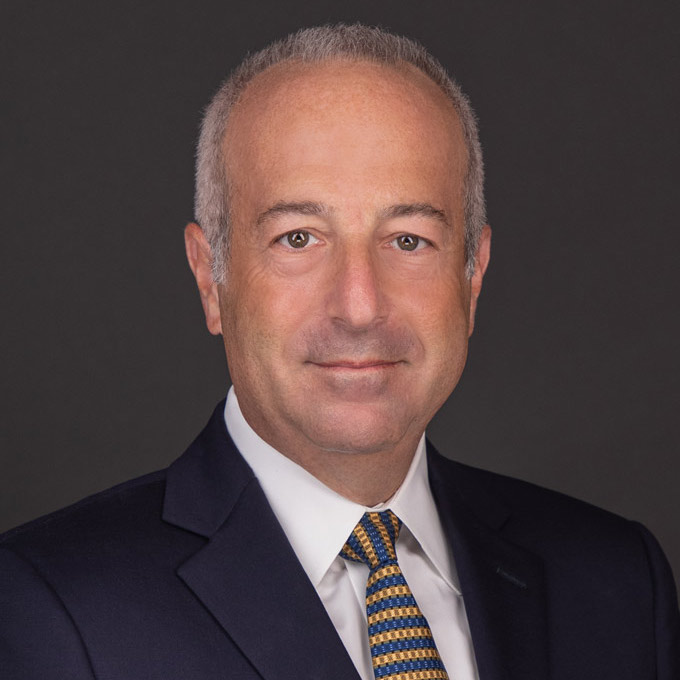 If you want to pursue the maximum compensation available, you have no time to waste after getting hurt in a Boston car accident. Every day that passes after an accident occurs can make evidence harder to come by, witness testimony less reliable, and processes more complicated for getting you the money you deserve. Waiting too long to take legal action—three years, in most Boston car accident cases—can even result in the loss of your valuable rights altogether.
If you or a loved one suffered severe or fatal injuries in a car accident, do not wait to contact a Boston car accident lawyer. Contact Finkelstein & Partners online or call us at (877) 472-3061 to speak for free with a member of our team who can answer your questions and explain your options.
---