Boston Slip and Fall Lawyers
Finkelstein & Partners LLP – Boston Office
15 Court Square #800a,
Boston, MA 02108
(617)-580-3144

Review Us On Google
Finkelstein & Partners, LLP – Winning Serious Injury Lawsuits Since 1959
A slip and fall accident can quickly change the course of your life. One day, you might have relatively good overall health and a body that will do essentially what you demand of it. The next, you might find yourself struggling to deal with the repercussions of severe slip and fall injuries. When another party's negligence causes your slip and fall accident, you may have grounds to file a personal injury claim that will help you seek compensation for your injuries.
At Finkelstein & Partners, we help Boston slip and fall accident victims understand and fight for the compensation they deserve. Contact our Boston slip and fall attorneys today at 1-877-234-2969 to learn more about your right to pursue a slip and fall compensation claim.
Finkelstein & Partners: Helping Boston Slip and Fall Victims Seek Compensation
At Finkelstein & Partners, our results speak for themselves. We have successfully won some of the highest recoveries in the state for our clients. While we cannot guarantee the results of any future client's claim, our results show our dedication to pursuing the maximum compensation possible in each case.
Take a look at some of our past results:
$12.7 million awarded to a victim in an unsafe work environment accident.
$3.77 million awarded to a construction worker injured in a fall.
$3.22 million awarded to a construction worker who fell through a hole in a metal roof.
Our extensive experience handling a wide range of personal injury claims means we know how to handle the Boston court system and premises liability claims in general. At Finkelstein & Partners, we want our clients to get the maximum compensation for their injuries, and we fight hard to help ensure that they get the results they deserve.
Our investigators check into every aspect of the claim.
We take a look at the premises owner, any company operating on the premises, and any other factors that may have contributed to each client's slip and fall accident to identify who may be legally responsible for their injuries. Our team collects all available evidence related to each accident and uses it to build a compelling, comprehensive claim that increases the odds our client will recover the compensation they deserve.
We help explain the compensation our clients really deserve.
In many cases, slip and fall accident victims do not know how much compensation they actually deserve for the injuries they sustained in their accident. We help explain and justify the compensation our clients really deserve so that they can avoid accepting low insurance settlement offers or doing something to mistakenly decrease the compensation they ultimately receive.
We negotiate on each client's behalf to help increase the odds that they will recover fair compensation for their injuries.
Often, insurance companies try to trip up the victims of serious premises liability claims and convince them to accept a lower settlement offer than they really deserve for their injuries. They might pressure victims to admit some liability for the accident or try to trick them into admitting that they suffered less severe injuries than they initially claimed. We take over negotiations on our client's behalf, helping them avoid these problematic insurance company tactics and maximize their compensation.
By handing off negotiations with the insurance company to us, many of our clients discover that they can reduce their stress levels related to the accident. Often, our assistance helps clients focus on the other important elements of their healing process.
Common Causes of Boston Slip and Fall Accidents
Both public and private property owners in the Boston area bear a high duty of care to visitors to their properties. They must provide a safe environment and warn visitors of potential hazards. Unfortunately, Boston does have some particular hazards that can increase the risk of slip and fall accidents, both in businesses and on private properties.
Weather Conditions
Each year, Boston sees an estimated 11 days of snow and around 130 days per year of precipitation. Those rainy and snowy days can lead to unsafe conditions. On rainy days, water makes its way into the foyer of many buildings, and premises owners must act quickly to keep this slipping hazard under control. Snow can prove even more problematic, since it may take time to melt as visitors track it in and may leave wet spots throughout the building. Many companies mop regularly and post wet floor signs to help warn customers that they may see slick conditions as they make their way into the building.
Historic Buildings
Boston has many historic buildings, which often have specific requirements that business owners must meet to maintain the building's original integrity. However, historic buildings can pose slip and fall hazards. In some buildings, the flooring may become increasingly uneven over time. In others, handrails and stairs may wear down or warp, making them less safe for users.
Large Events
Boston sees many conventions, festivals, and other big events each year. While those events may offer a great experience for visitors and residents, they can also pose additional fall hazards. Cords spread across rooms or fields, for example, can cause serious injuries.
Spills and Splashes
Spills and splashes can pose substantial slip and fall hazards in Boston businesses. In some buildings, spills may occur regularly; restaurants, for example, usually see regular spills on floors throughout the business. Businesses must act quickly to clean up those spills or post signs warning visitors about the potential hazard.
Construction
Throughout the Boston area, construction occurs regularly, particularly as the city's population continues to grow. Construction, however, can pose serious fall hazards to visitors and workers. Construction sites not only usually have a great deal of heavy equipment, which raises the risk of many types of accidents, but they also almost always involve potential trip hazards. Construction companies have a high duty of care to site visitors and must do their best to keep the construction site cleaned up. Construction companies must also clearly label worksites to avoid potential accidents.
Nursing Home Negligence
By 2030, seniors will comprise an estimated 1/5 of Boston's population. Many of these seniors will move into Boston nursing homes to increase the level of care they receive and improve their quality of life as they live out their later years. Unfortunately, not all nursing homes offer the high standard of care that seniors deserve, sometimes leading to falls. Slip and fall accidents can prove particularly dangerous for seniors, who are usually at a higher risk than younger people of suffering broken bones and other severe injuries in a fall.
Common Boston Slip and Fall Accident Injuries
Boston slip and fall accidents cause a wide range of potential injuries, some of which have severe ongoing or even lifelong consequences for the fall victim.
Broken Hips
Seniors who fall in an accident frequently suffer broken hips and other severe broken bones. A broken hip can limit the patient's long-term mobility. In some cases, complications from a broken hip or other severe breaks lead to the victim's death.
Traumatic Brain Injury
Slip and fall accidents in which the victim hits their head may result in a traumatic brain injury (TBI). Severe TBIs can affect the victim's ability to focus or concentrate, create holes in their long-term and/or short-term memory, and make it difficult for the victim to control their emotions. While some TBI victims eventually recover, severe symptoms can often be permanent. Even a minor TBI can cause symptoms for a year or more after the accident.
Back and Neck Injuries
Slip and fall accidents may result in severe back and neck injuries, including herniated discs, muscle damage, and spinal cord injuries. Back and neck injuries can lead to severe complications in the victim's everyday life. In the most severe cases, spinal cord injuries can lead to lifelong paralysis, while injuries like herniated discs can cause ongoing pain, including nerve pain, which can be debilitating.
Broken Bones in the Hand and Arms
Many people, when they start to fall, try to catch themselves using their hands. Unfortunately, in the effort to decrease the risk associated with a fall, they may inadvertently take the force in the wrong place, which can lead to broken bones in the hands and arms. These types of breaks usually make it difficult for a victim to take care of themselves or return to work while they recover.
Who Bears Liability for Boston Slip and Fall Accidents?
You may file a claim against a private property owner if that owner's negligence led to your severe slip and fall accident injuries. Most of the time, however, you deal directly with the property owner's insurance company when pursuing compensation for your slip and fall accident injuries.
In some cases, another entity may also share liability for your Boston slip and fall accident injuries, including:
A construction company operating on the premises, when that construction company failed to block off its work area or keep the area free of obstructions.
The business operating on the premises.
A vendor or contractor operating on the premises.
Talk to an attorney about who may be legally responsible for your Boston slip and fall accident.
Recovering Compensation After a Boston Slip and Fall Accident
If you have been in a Boston slip and fall accident caused by someone else's negligence, you may have the right to recover compensation for your injuries. At Finkelstein & Partners, we cannot offer guarantees about the compensation slip and fall accident victims will ultimately recover. However, in general, slip and fall accident victims include a few basic categories of damages in their claim for compensation.
Compensation for Medical Costs
Medical bills usually serve as the foundation of slip and fall accident claims, especially if you suffered severe injuries that have the potential to impact your life long-term and lead to ongoing medical costs. You can include all medical costs associated with your injuries in your claim, from emergency treatment immediately after the accident to long-term physical or occupational therapy.
Compensation for Lost Income
Losing income as you recover from your injuries can be financially devastating. As part of your slip and fall accident claim, you can include compensation for the wages you lost due to your injuries, including lost vacation time or sick time during your recovery.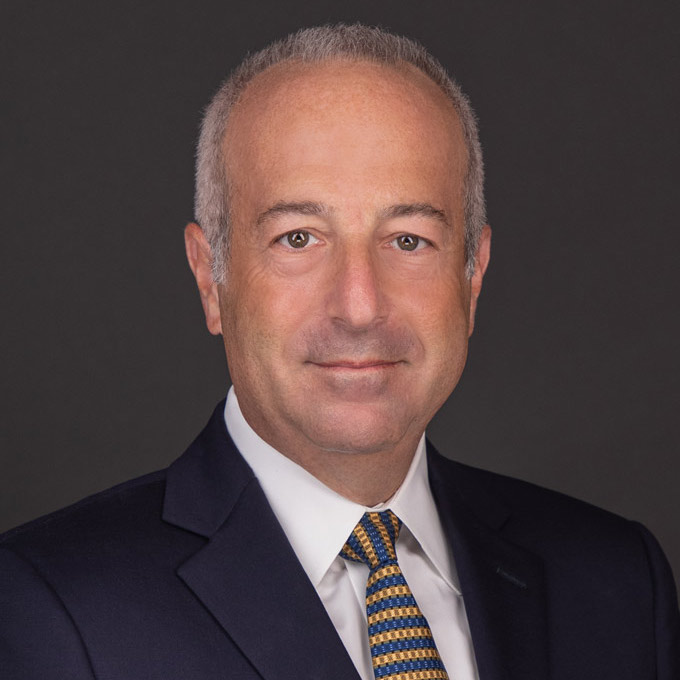 Compensation for Pain and Suffering
Your injuries do not just cause economic difficulties in your life. While compensation for pain and suffering cannot give back what your injuries have taken away, including hobbies, time with loved ones, or a life without pain, it can provide you with the funds you need to rebuild your life.
Boston Slip and Fall FAQ
---
Contact Finkelstein & Partners Today About Your Boston Slip and Fall Accident Injuries
If you suffered slip and fall injuries in an accident in Boston, you need a Boston slip and fall attorney to help you pursue the compensation you deserve. Contact Finkelstein & Partners today at (877) 472-3061 for your free consultation.