Boston Motorcycle Accident Lawyers
Finkelstein & Partners LLP – Boston Office
15 Court Square #800a,
Boston, MA 02108
(617)-580-3144

Review Us On Google
Finkelstein & Partners, LLP – Winning Serious Injury Lawsuits Since 1959
The tight streets of Boston may seem perfect for a motorcycle. After all, motorcycles feel much more maneuverable on the road, and you can frequently get them to move more easily through the streets. However, motorcycles may pose an unexpected risk: motorcycle riders are much more likely to suffer severe injuries in an accident since motorcycles do not protect against the road or potential obstacles.
Did you suffer injuries in a motorcycle accident at the intersection between Columbia Road and the Expressway? Did you find yourself injured on one of the other dangerous intersections or roads in Boston? At Finkelstein & Partners, we help victims of Boston motorcycle accidents pursue the compensation they deserve. Contact us at (617) 580-3144 for your free consultation and learn more about your rights following a Boston motorcycle accident. Our Boston personal injury lawyers are standing by to help you navigate this difficult process.
Finkelstein & Partners: Help for Boston Motorcycle Accident Victims
At Finkelstein & Partners, we strongly commit to helping victims of serious accidents get the compensation they deserve for their injuries and losses. We have more than 60 years of experience helping the injured and aim to bring that experience and understanding to all our claims.
We have various notable motorcycle accident claim results, including a settlement for $5.9 million after a passenger in a motorcycle accident sustained a severe lower extremity injury that required multiple surgeries.
Get the Information You Need About Your Claim
At Finkelstein & Partners, we use a secure online portal that provides access to all the relevant information about your claim online, 24/7. You deserve total transparency regarding your motorcycle accident claim and process. We ensure you know everything we do and that you do not have to wonder about your claim's progress.
Receive Support and Compassion Through the Claim Process
Dealing with the aftermath of a motorcycle accident can feel incredibly traumatic. Not only do you have severe injuries to deal with, but you may also have a long battle with the insurance company ahead of you. At Finkelstein & Partners, we offer comprehensive support to our clients. We want to ensure they have the full support to progress confidently with their claim, including compassion and ongoing communication.
Our No Fee Promise
At Finkelstein & Partners, we use a contingency fee plan, meaning you do not pay for legal services unless we collect damages for your claim. We aim to ensure you have someone to listen to and manage the complicated claim process without concern for money. We start with a free consultation to get a better feel for your motorcycle accident, your claim, and the steps you may need to take to protect your rights.
Compensation After a Boston Motorcycle Accident: What to Expect
After your Boston motorcycle accident, learning how much compensation you should expect may quickly take top priority. You want to know what damages you can recover after your accident to plan your finances, including how to manage your medical bills. At Finkelstein & Partners, we cannot guarantee how much compensation you will receive for your motorcycle accident injuries. However, we can help you look at your losses, including what compensation you can ask for based on the damages you sustained in the accident.
The compensation you can recover in your motorcycle accident claim may depend on:
Who caused your accident? Some people may have higher-value insurance policies than others. For example, big truck drivers may carry higher-value policies than the average passenger vehicle driver.
Did multiple factors contribute to your Boston motorcycle accident? When you can pursue compensation from multiple liable parties, it may increase the amount you can ultimately recover.

What injuries and other damages did you sustain in the accident? Most of the time, compensation for a motorcycle accident will depend on the damages you suffered.
Talk to a lawyer at Finkelstein & Partners to better understand the specific elements that impact your motorcycle accident claim and the compensation you can reasonably expect to recover.
Your Medical Costs
Medical costs can skyrocket following a motorcycle accident. Due to the lack of protection motorcycles offer, you may sustain severe injuries. Motorcycle accident victims may suffer multiple broken bones, brain injuries, and severe road rash, all adding up to immense medical needs following the accident.
We look at your current and anticipated medical expenses related to your motorcycle accident. Those bills can provide vital insights into the compensation you should ask for as part of your motorcycle accident claim.
Any Income Losses
Did your motorcycle accident injuries prevent you from working? Often, if you sustained severe injuries in the accident, they can keep you out of work for weeks, months, or longer.
Talk to your lawyer at Finkelstein & Partners about how much time you missed at work because of your accident. Your lawyer may want to know about the time you missed immediately after your accident and any missed work during or expected as you recover. Did you have to miss more work because of ongoing medical procedures? Did you have to modify your schedule to fit your current medical capability? You can often recover compensation for your lost wages because of the accident.
Pain and Suffering
Many motorcycle accident claims will include compensation for the pain and suffering you may have sustained because of your accident and injuries. You may suffer considerably after the accident as you struggle to deal with the loss of independence associated with severe injuries or as you miss out on the things that once brought you joy in life. While the funds from an injury claim cannot restore what you have lost, they can help you rebuild after your accident.
Boston Motorcycle Accidents: What You Need to Know
Massachusetts sees an estimated 59 motorcycle accident fatalities yearly and hundreds more motorcycle accidents.
Common Causes of Boston Motorcycle Accidents
Several factors can contribute to the risk of motorcycle accidents across the Boston area.
Narrow Streets
Boston has tight, narrow streets built hundreds of years ago for foot and horse traffic that cars cannot easily navigate. Recent changes to speed limits aim to help decrease risk and make those roads safer for drivers. While motorcycles may have less trouble navigating those narrow streets, other drivers may struggle to stay in their lanes.
Heavy Traffic
Boston sees significant traffic daily, including considerable big truck traffic. That heavy traffic can make it very difficult for motorcycles to stay at a comfortable running speed, especially during Boston's extended rush hour. In addition, that heavy traffic may decrease the likelihood that other drivers will stay aware of motorcycle riders, increasing the risk of a damaging accident.
Risky Intersections
The intersection between Columbia Road and the Expressway sees a high number of accidents yearly. Appleton Avenue at Central Street in Lowell and VFW Highway at Bridge Street may also pose higher accident risks around the Boston area. Motorcycle riders may struggle with poor visibility or difficulty maneuvering in these congested and more dangerous intersections.
Motorcycle Accident Injuries in Boston
Motorcycle accidents can cause many severe injuries. Any time you suffer injuries in a motorcycle accident, you may have the right to compensation.
Injuries can include:
Back and neck injuries

Broken bones

Road rash

Soft tissue injuries
Dealing with the Insurance Company After a Boston Motorcycle Accident: What to Expect
Unfortunately, insurance companies often have a powerful, intrinsic bias against motorcycle riders. The insurance company may first assume and even try to prove that you caused the accident. Not only that, the insurance company may not want to pay the compensation you deserve for your Boston motorcycle accident injuries. You may find yourself fighting to get recognition for your suffering and the compensation you reasonably deserve.
Some insurance companies may even try to pressure you into accepting a low settlement offer that fails to reflect reasonable compensation for your injuries. You may wonder how you can get the compensation you deserve or if the insurance company can deny your reasonable claim.
At Finkelstein & Partners, we have extensive experience dealing with insurance companies. We can help deal with the insurance company on your behalf, from negotiating to fighting to establish liability for the accident. Contact us as soon as possible to begin working on your claim and ensure the insurer respects your claim.
Your Next Steps After a Boston Motorcycle Accident
Following a Boston motorcycle accident, you need to protect yourself and your overall right to compensation.
To prevent you from missing out on the compensation you reasonably deserve:
Get a copy of your motorcycle accident report and review it for accuracy. It should include information about where and when the accident occurred and the likely cause of the accident.

Keep documentation of all your medical expenses. Make sure you note co-pay and deductible amounts as well as the immediate cost of treatment.

Consult with an attorney as soon after your accident as possible. At Finkelstein & Partners, we can help you fight for compensation for your injuries.

Follow the instructions issued by your medical care provider. Failure to follow those vital instructions can decrease your ability to recover compensation for your injuries.

Journal about your recovery, including the limitations you have faced and the challenges from the recovery process.

Avoid any activities that could worsen your injuries. If you worsen your injuries, it could decrease the compensation you can recover.
Your attorney can help walk you through protecting the compensation you can recover following your Boston motorcycle accident.
Boston Motorcycle Accident FAQ
When should I get in touch with a lawyer following a Boston motorcycle accident?
Connect with an attorney as soon after your motorcycle accident as possible. If you delay getting in touch with an attorney, it could make it much more difficult to recover evidence of your motorcycle accident. Furthermore, you may struggle with the insurance company as they may pressure you into accepting liability for the accident or a low settlement offer.
In Boston, you will need to file a claim within three years: before the statute of limitations runs out. Failure to file a claim on time could prevent you from using the court system to pursue compensation for your injuries.
---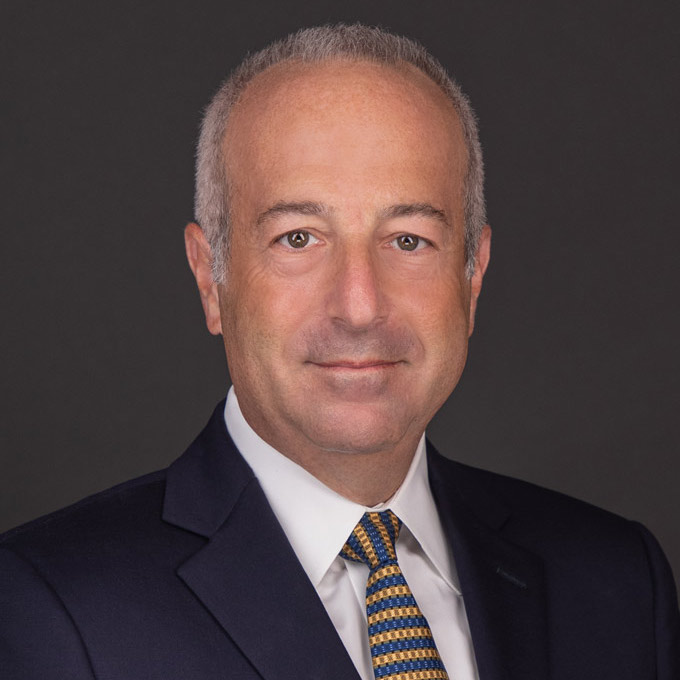 Do You Need a Boston Motorcycle Accident Lawyer?
Yes. After a motorcycle accident in Boston, a motorcycle accident lawyer can help you navigate the complexities of interactions with the insurance company and increase the odds that you will recover the compensation you deserve.
Contact Finkelstein & Partners as soon after your accident as possible at (617) 580-3144 to discuss your right to compensation and learn more about your next steps toward recovery.