Boston Motorcycle Accident Lawyers
Boston Office
15 Court Square, Suite 800A
Boston, MA 02108
1-877-472-3061
Review Us On Google
Finkelstein & Partners, LLP – Winning Serious Injury Lawsuits Since 1959
Riding a motorcycle in Boston should not be more dangerous than driving a car or truck, but frequently it is. Motorcycle accidents happen in Boston with distressing regularity. They cause severe injuries and tragically cut short the lives of motorcycle riders and passengers. And, they can happen anywhere in The Hub, from Storrow Drive to the Tobin Bridge to Tremont Street.
Victims of motorcycle accidents deserve the opportunity to pursue compensation for their injuries. The injury attorneys at Finkelstein & Partners can help. We represent injured victims of motorcycle accidents in Boston and families who suffered tragic losses in motorcycle wrecks. Contact our Boston motorcycle accident lawyers today for a free consultation to learn how we can help you after a motorcycle crash harms you or a loved one.
Finkelstein & Partners: Boston Injury Lawyers
For over 60 years, Finkelstein & Partners has been a personal injury law firm that gets results. Founded in upstate New York and now representing clients nationwide, including in Boston, our firm has the team, dedication, and resources to take on the most challenging personal injury cases against the most powerful and well-funded defendants. Our mission in every case is to secure the most money possible for our clients to help them heal from, adapt to, and rebuild after severe injuries caused by someone else's wrongdoing.
Our track record includes significant results in motorcycle accident cases. Recently, for example, we achieved a $5.9 million settlement for a motorcycle passenger who suffered severe injuries in a motorcycle accident that required multiple surgeries. Of course, we cannot guarantee that all motorcycle accident cases we take will see similar results, but our track record of success does help give our clients some assurance of knowing that we know how to win tough, complicated cases for injured motorcyclists and their families. Contact us today to see what we can do for you.
The Data on Boston Motorcycle Accidents
Every year in Boston, motorcycle accidents inflict catastrophic and fatal injuries. According to MassDOT, over a recent five-year period, motorcycle accidents took the lives of more than a dozen bikers and left more than 200 injured, many catastrophically.
Hotspots in Boston for injury-causing or fatal accidents include:
The I-93 tunnel under the waterfront, and the surface streets above it.
The Longfellow Bridge/Charles Street/Cambridge Street interchange near Mass General Hospital.
Storrow Drive and Beacon Street in Back Bay.
I-93 just south of the Mass Pike.
Any in-town, 4-way intersection, particularly on major thoroughfares like Boylston and Tremont Streets.
No matter where in Boston a motorcycle accident occurs, the team at Finkelstein & Partners can investigate, get to the bottom of what happened, and work to hold the at-fault parties accountable for a biker's injuries.
What Causes Boston Motorcycle Crashes?
The process of obtaining damages for a Boston motorcycle accident usually begins with figuring out what caused the crash. At Finkelstein & Partners, our team of legal professionals digs into the details, often with the help of forensic experts, to determine the root causes of a Boston motorcycle accident that injured our client. Every case potentially involves unique or unusual causes, but oftentimes, we find that the circumstances of a wreck fall into at least one of the following common categories.
A Driver Fails to Yield the Right-of-Way to a Motorcyclist
Motorcyclists in Boston have the same rights to use the road as everyone else. Unfortunately, some car and truck drivers act as if that is not the case, by assuming they have the right-of-way over motorcycles, failing to take reasonable care to watch out for motorcyclists on the road, or ignoring road signs and markings.
One all-too-common cause of Boston motorcycle accidents, according to MassDOT data, consists of a driver failing to yield the right-of-way to a motorcycle at an intersection or when making a turn, especially a left-turn across oncoming traffic. Motorcyclists do not have enough time to apply the brakes and come to a controlled stop. They end up sliding into or T-boning the larger vehicle. A rider is often lucky to escape this sort of crash alive and risks suffering severe injuries after getting trapped under or catapulting over the car, truck, or bus.
A Motor Vehicle Makes an Improper Turn or Lane Change While Traveling In the Same Direction as a Motorcycle
Another common scenario for motorcycle wrecks in Boston involves an unpredictable and dangerous maneuver by a car, truck, or bus traveling in the same direction as a motorcycle on a multi-lane road. For example, the vehicle might merge into a lane already occupied by a motorcycle, it might make a U-turn from the right-hand lane across the motorcycle's path in the left lane.
Similar to accidents involving a failure to yield the right-of-way, these crashes often result in a motorcyclist sliding under, or colliding with and flying over, the offending car, truck, or bus, with predictably catastrophic results for the biker and any motorcycle passenger.
A Distracted Driver Collides With a Motorcyclist
Distraction behind the wheel plagues Boston highways and in-town streets. Dialing, scrolling, or typing on a smartphone while operating a motor vehicle (which is now illegal in the Bay State) constitutes a major culprit, but other distractions like eating and drinking, turning to look at something outside a vehicle, or paying more attention to a GPS than the road ahead also play a role in distracted driving crashes.
Regardless of what distracts a driver, the consequences for motorcyclists are potentially catastrophic. A distracted driver who loses situational awareness when seconds matter will fail to stop in time to avoid rear-ending a motorcyclist, or will allow his or her vehicle to veer over the center line and hit a motorcycle head-on.
Boston Motorcycle Crash Injuries We Can Help With
A motorcycle accident in Boston can inflict a wide range of serious and life-threatening injuries. The team at Finkelstein & Partners can help injured riders and their families recover compensation for all of them.
Our Boston injury accident firm have years of experience advocating for clients who have suffered severe injuries in motorcycle wrecks that include:
Spinal cord injuries resulting in paralysis and loss of bodily function, which often saddles victims and their families with expenses that easily run into the millions of dollars.
Traumatic brain injuries that can leave riders in comas or semi-conscious states, or cause long-term motor, cognitive, and emotional impairments that affect every aspect of a rider's life.
Road rash injuries that require lengthy hospitalizations and multiple surgeries to repair, threatening victims with potentially deadly infections and leaving behind permanent, discolored scars ("traumatic tattoos").
Crushed limbs, often resulting from motorcycle wrecks in which a rider gets run over or pinned beneath a larger vehicle.
Broken bones, dislocated joints, and extensive soft tissue injuries, which may heal with proper care, but still force bikers to deal with chronic pain and limited mobility.
Sometimes, these and other injuries are fatal. In those tragic cases, we can represent families of deceased motorcyclists in wrongful death lawsuits seeking compensation for their losses.
How Our Team Helps Injured Boston Motorcyclists and Their Families
Massachusetts law holds individuals, businesses, and others accountable when their wrongful actions contribute to the cause of a motorcycle wreck. At Finkelstein & Partners, our mission is to secure compensation from anyone responsible for a crash, to help our clients pay for their care, adapt to their injuries, and rebuild their lives.
We Identify and Take Legal Action Against Parties At-Fault for Motorcycle Crashes
No two motorcycle accidents in Boston are the same. They involve unique facts and traumas that impact victims and their families in countless ways. Still, over our 60 years of law practice, the team at Finkelstein & Partners has developed a sense for who might bear the blame—and the potential legal liability—for a preventable motorcycle crash.
It is not always who you might initially suspect, which is why we always put our resources to work to explore all possible causes of an accident so that we can identify all potential at-fault parties who could owe damages to our client.
In any given accident, those might include (for example):
Drivers of cars, trucks, and buses who fail to exercise due care while sharing the road with motorcyclists, such as by not yielding the right-of-way.
Employers of those drivers, if the motorcycle crash involves a commercial vehicle.
Bars, restaurants, and social hosts that serve alcohol to an intoxicated person who subsequently drives drunk and gets into an accident with a motorcyclist.
The City of Boston and its contractors, if they fall short of their obligation to design, build, and maintain safe roads for motorcyclists, and to warn bikers of potential road hazards, like grooved pavement or gravel, that could cause a loss of control.
Manufacturers of motorcycles and after-market parts, if they sell defective products that fail and cause a motorcycle wreck.
These are just a few examples of parties who might owe compensation to an injured motorcyclist in Boston, or a Boston family mourning the loss of a loved one in a motorcycle accident. Contact Finkelstein & Partners today to learn who might have liability to you for the harm you suffered from a motorcycle crash.
We Take Legal Action Seeking Maximum Damages
Our clients deserve to receive every last dollar of compensation owed to them by the parties at fault for their injuries and losses. At Finkelstein & Partners, we fight to give our clients the best possible shot at recovering that money, so that they can pay their bills, stay afloat, and begin moving forward with their lives.
Every Boston motorcycle accident case we handle is unique, and that extends to the types and amounts of damages our clients may obtain with our help.
In general, though, our efforts for our clients routinely include compensation pursuits for:
Their current and future medical expenses related to treating a motorcycle crash-related injury or health condition.
Other expenditures they made or will need to make because of the accident and their injuries.
Wages and income they did not, or will not, receive because of their injuries, due to missing time at work, or becoming disabled.
Their pain, suffering, and overall diminishment of their ability to enjoy life and personal relationships.
Sometimes, our team can also seek an award of punitive damages from the court—payment to our client for an at-fault party's extreme or outrageous conduct that led to a Boston motorcycle crash.
We Fight for Our Clients In-and-out of Court
Over generations, the Finkelstein & Partners team has taken the fight to at-fault parties, insurance companies, and defense attorneys wherever we needed to go to secure compensation for our clients. Boston motorcycle accident attorneys have the dedication and resources to negotiate top-dollar settlements in conference rooms and to win record-setting jury trials in courtrooms.
Thanks to our 60 years of law practice, our team can pursue positive results no matter what direction a Boston motorcycle accident case takes, and no matter how large, powerful, or well-funded our adversary. And, we follow through. We only finish our job when we have pursued our strategy to its fullest, and (whenever possible) our client has money in hand.
Boston Motorcycle Accident FAQ
---
Do Not Wait to Connect With a Boston Motorcycle Accident Lawyer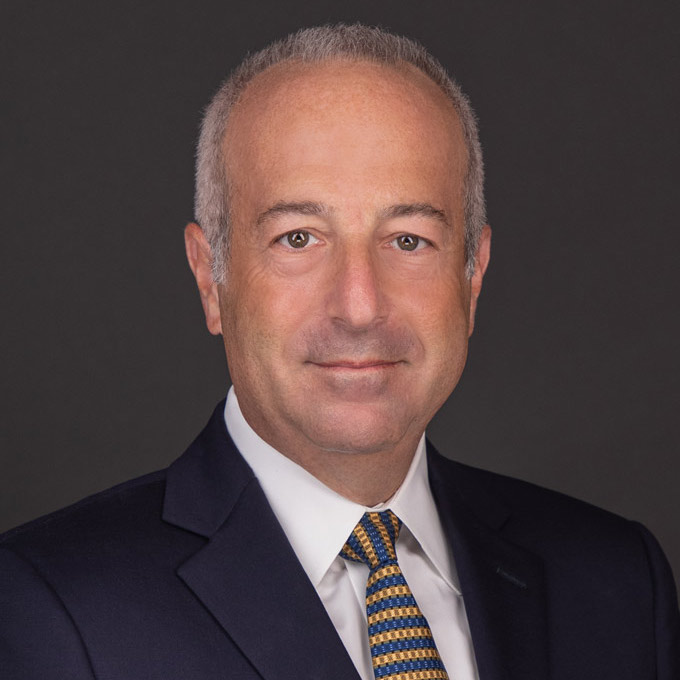 In Massachusetts, motorcycle accident victims and families of those who died in motorcycle crashes generally have three years from the date of the accident to take legal action for damages. If you fail to act within that three-year window you can lose your right to compensation.
Practically speaking, however, Boston motorcycle crash victims and grieving families often have far less time than that to take steps to protect and enforce their rights. The sooner they contact a motorcycle accident lawyer, the better. With every day that passes after a wreck, evidence can become harder to obtain, witness memories begin to fade, and events unfold in ways that can make pursuing and securing payment more difficult.
If a Boston motorcycle accident injured you or a loved one, we encourage you to contact Finkelstein & Partners online or by phone at (877) 472-3061 as soon as possible. An initial consultation with a legal professional from our team is free of charge. We are standing by to answer your questions and help you explore your options.
---