Syracuse Wrongful Death Attorney
Syracuse Office
108 West Jefferson Street,
Suite 401
Syracuse, NY 13202
315-453-3053

Review Us On Google
Finkelstein & Partners, LLP – Winning Serious Injury Lawsuits Since 1959
Pursuing Justice for Death Due to Negligence
Syracuse is famous for its universities, museums, and parks. With over half a million residents in the metropolitan area, it's also the economic and industrial hub of central New York. With so much going on, it's unsurprising that tragic accidents happen regularly in the Syracuse area. The compassionate legal team at Finkelstein & Partners is ready to represent families who have lost a loved one in a tragic accident in Syracuse.
The shocking news that your loved one is never returning home can stop you in your tracks. Negligence that results in death is especially frustrating for family members who learn that their loss was most likely preventable. Finkelstein & Partners serves Syracuse families left behind by senseless acts of negligence. To learn if you qualify to pursue a wrongful death claim, contact our wrongful death lawyers today.
60 Years of Success
Included in our more than 60 years of success in securing compensation for New York wrongful death clients. You cannot foresee the outcome of your case, but your wrongful death attorney will work hard to fight for the best outcome possible.
These are just a few examples of our past success with wrongful death claims and lawsuits:
$3.2 million wrongful death: poorly designed road. A state-appointed judge heard the case regarding a fatal car accident involving a wife and mother of two. A member of our team argued that the poorly designed road was a known hazard. The case involved other important factors that resulted in an award of $3.2 million.
$2.8 million wrongful death: construction site accident. The client suffered crushing injuries during the collapse of a ditch. The fatal accident was preventable, had those responsible secure the construction site ditch. Finkelstein & Partners secured a $2.8 million settlement for the victim's family.
$2 million wrongful death: 81-year-old pedestrian. A driver failed to watch for pedestrians when backing out of a parking space, striking an 81-year-old pedestrian. The pedestrian died from their injuries, and our team fought for compensation. Our team successfully proved the impact of this family patriarch on the family.
$1.25 million wrongful death: high school student death. This case involved the death of a high school student who tragically died in a driver's education vehicle accident. The student was a passenger who suffered fatal injuries when the student driver made a critical behind-the-wheel mistake. Compensation for the death of children and teenagers is sometimes challenging under state law, but our team succeeded in securing $1.25 million for the teen's family.
These are just four examples of our past success with wrongful death cases. If you lost a loved one due to another person's negligence, company, or perhaps both, we are here for you. Contact us today for a free case evaluation.
When Negligence Turns Tragic
Nothing can undo a fatal accident and return your loved one or restore your life to the way it was before the accident.
When you learn that another person's negligent actions caused your loss, feelings of anger and frustration are understandable. Finkelstein & Partners can help you with a possible wrongful death claim and lawsuit.
These accidents or harm can happen in a second, leaving you with heartache and financial hardship:
Car accident: Perhaps one of the most common causes of wrongful death litigation. Distracted, drunk, drowsy, or aggressive drivers pose a danger to all Syracuse drivers, motorcyclists, bicyclists, and pedestrians.
Slip and fall accidents: Dining out or shopping with friends should not result in death; however, a fatal fall due to property negligence is an unfortunate possibility. If a property owner knew of a potential danger yet failed to repair or replace the problem, the owner may face liability for your damages.
Medical malpractice: Medical professionals owe patient's a duty of care when it comes to treatments and procedures. Johns Hopkins patient safety experts report that medical mistakes are the third-leading cause of death.
Job site accidents: A job site accident caused by unsafe conditions or other forms of negligence can prove fatal for your loved one. If your loved one left for work, never to return home, you may qualify for wrongful death compensation.
From construction accidents to unsafe products, fatalities due to negligence are all too real. When you suffer a tremendous loss, you may feel confused about your next step.
The loss of income your loved one provided is just one of many damages. At Finkelstein & Partners, we will stand by your side through this difficult time. Our compassionate team believes in strong communication and keeps clients informed throughout the legal process.
Your Wrongful Death Damages
The sudden loss you experience can leave you blindsided by unexpected costs, both economic and non-economic. At Finkelstein & Partners, we fight for fair compensation for these damages:
Economic
These damages include:
Final medical expenses for your loved one
Funeral, burial, or cremation costs
Lost wages if your loved one contributed to your household
Loss of future earnings, had your loved one survived the accident
Loss of inheritance
Economic damages are generally easy to understand and specific to the costs incurred. Documented income is another example of detailed information that can demonstrate the financial impact of the loss.
Non-Economic
Some wrongful death damages are more difficult to assign a dollar amount. What your loved one meant to you is priceless. Your loss of companionship is invaluable.
A settlement or award of compensation can never return your loved one. If successful, your case can provide you with a sense of satisfaction that the responsible party faced accountability. It can also provide you with peace of mind regarding your financial situation.
Wrongful Death and the Legal Process
Civil cases typically begin with negotiations between the responsible party's insurance company and your attorney. The negotiation process is a serious matter aimed at settling without going to court.
Insurance companies generally seek to avoid court at all costs. The ultimate goal of most insurance companies is to protect profits. To do so, an insurance adjuster will attempt to settle your case, with you, without an attorney.
Connecting with you before you have the opportunity to secure legal representation is a strategic advantage for them. An insurance adjuster may appear friendly and eager to help you, yet their initial settlement is far less than you deserve.
Grieving families should not deal with aggressive calls and/or visits from insurance adjusters. It is no time to make such an important decision without a lawyer by your side.
Insurance companies who convince grieving families to accept an out-of-court settlement without a lawyer are victorious in more ways than one:
Their victory means you cannot pursue a future claim or lawsuit.
They closed your claim for the least amount possible.
If we cannot reach a fair settlement through negotiations, we will proceed to trial. Success is never guaranteed but always fought for when it comes to representing our clients.
Statute of Limitations: New York Wrongful Death
Pursuing a wrongful death claim and lawsuit is not something you can delay. The details involved with informing relatives, planning a funeral, and adjusting to life without your loved one can consume you. Before you realize it, the deadline for filing wrongful death and lawsuit may pass.
New York wrongful death lawsuits must reach the civil court within two years of your loved one's death. Twenty-four months flash in the blink-of-eye as you mourn your loss.
You generally cannot file a wrongful death lawsuit once you miss this important deadline. Failure to file your lawsuit on time can leave you without options for pursuing justice and compensation for your damages.
Surviving spouses and children are among those who typically qualify for wrongful death compensation. Some cases may include surviving parents, depending upon the circumstances.
The complexity of wrongful death cases, who qualifies, and other important details are why you want to seek our help. Your loss is enough to handle without adding the legal details of a wrongful death claim and lawsuit.
No Fee Promise
At Finkelstein & Partners, we acknowledge that those left behind by a sudden loved one's death worry about their finances. Anxiety about how to pay your bills can make you hesitant to contact a wrongful death attorney.
This is why we offer a no-fee promise. We work hard to win compensation for you and if successful, collect our fee then. If we do not win your case, we do not charge you for our services. This is important for you to understand so that you do not delay contacting us as soon as possible.
We must begin investigating the accident that took your loved one's life without delay. Investigations take time—something not on your side. Gathering important evidence and reviewing it to build your case is essential for our staff.
Evidence that may help your case include:
Police reports
Store incident reports
Photographs of the accident scene
Witness contact information
Medical reports
Funeral expenses
Proof of lost wages and income
Once the deadline for filing your lawsuit passes, you generally have no further options. The decisions you make immediately following your loved one's death are crucial for your future.
By hiring our team to represent you, insurance adjusters will have no choice but to speak with us and not you. We will ensure that your wrongful death lawsuit meets all court deadlines and that you understand where your case is in the legal process.
Having someone on your side is invaluable during such a stressful time. Finkelstein & Partners understand the value such representation has for Syracuse clients who suffer loss. For more than 60 years, we have provided such care to our clients and their families.
The Finkelstein & Partners Experience: Helping Syracuse Accident Victims
Wrongful death attorneys know that grieving families feel overwhelmed and frightened about their next step. At Finkelstein & Partners, we put our experience to work with each wrongful case we manage.
The process takes time, yet time is very limited when it comes to wrongful death cases. The civil case clock begins to tick the moment your loved one dies from their injuries.
As you struggle to adjust to your new normal, we are there for you. No one wants to relive or revisit the details of a deadly accident daily. Let us handle the evidence and the fight involved with your wrongful death case.
Our approach with you is in contrast to our approach with reluctant insurance companies. Far too often, insurance companies seek to place blame on the decedent. When negligence is present, we counter the blame and place it where it belongs—with the defendant.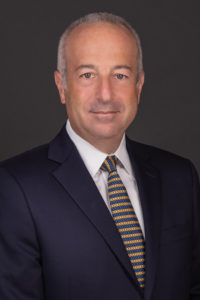 Your case may involve more than one liable party. If so, we leave no stone unturned in our pursuit of compensation for you.
Contact Finkelstein & Partners for Help Today With Your Syracuse Wrongful Death Case
Grief is exhausting and stressful. Finkelstein & Partners are here to help you by providing you with legal services. Reaching out to our team is one of the most important first steps you can take following your loss.
You must take this step quickly. The ability to refer aggressive insurance adjusters to your personal injury lawyer is pivotal to securing the rest and peace you need. Our team is always a phone call away, and we provide you timely updates about your case.
Let us put our 60 years of experience to work for you. The wrongful death of your loved one was life-changing and resulted in significant damages. Another person or company's failure to use to care is not fair, and we want to prove how their negligence affected your life.
Our no-fee promise and free case consultation make it easy to secure our legal services without a financial obligation. A call or online visit to our office following your shocking loss is a courageous step to take on behalf of your loved one.
To learn if you have a possible wrongful death case or if your relationship with the decedent qualifies for legal action, contact us. Contact our Syracuse office now by calling (315) 453-3053 or by contacting us online. You are not alone—get help from Finkelstein & Partners today.