Syracuse Slip and Fall Attorney
Slip and fall accidents can cause serious injuries that might require surgery and many years of physical therapy. In some cases, a slip and fall could cause long-term or permanent disabilities. The risk of serious injury is even higher for seniors because of brittle bones and other health issues. One of the worst parts about slip and fall accidents is that most are preventable if property owners maintain their properties and rectify issues before or as soon as they arise.
Broken lights, handrails, icy sidewalks, and other causes of trip and fall accidents are items that property owners can and should take care of immediately. If a property owner cannot clean up something immediately, such as wet floors during a rainstorm or just after mopping, the owner should place visible signage that warns visitors of the danger. A sign warning of danger, however, doesn't mean that you can't collect damages if you sustain injuries on the property.
If you suffered injuries or lost a loved one in a slip and fall incident, contact the Syracuse slip and fall accident lawyers at Finkelstein & Partners for a free case evaluation. We have successfully represented many victims of slip and fall accidents in our over 60 years of experience, and we're ready to help you too.
Can I Settle With the Insurance Company Myself?
Injured individuals may negotiate with the insurance company on their own, but we don't recommend it. Those who do settle without the help of an attorney almost always leave money on the table. Insurance companies are for-profit, and paying out claims cuts into those profits. Thus, the insurance company will find any reason to deny your claim. Barring that, it will pay you the least amount possible to make you go away
In some cases, slip and fall accidents can cause long-term or permanent injuries. In many of those cases, the injured individual has the right to collect enough compensation to cover medical expenses and other damages for as long as those disabilities last.
You are entitled to a fair and reasonable settlement or trial award. If the insurance company refuses a fair settlement, your attorney already has the information to litigate your case and further protect your rights.
Once you sign a settlement document, you cannot move forward with any other action, including litigation. If the settlement is not enough to cover additional surgeries and therapy, you could end up paying out of pocket or foregoing proper medical care. Even if you end up with permanent disabilities because of your injuries, there is no do-over. You are stuck with what you accepted from the insurance company.
Because the laws surrounding slip and fall accidents are complicated, it is better that you work with an attorney to make sure you recover maximum compensation. The insurance company has attorneys that know the laws and will try to make it seem as though the accident was your fault or that the property owner or retail establishment was not at fault if it cannot prove you were at fault.
Types of Slip and Fall Accidents in Syracuse
Slip and fall accidents can happen anywhere at any time. Slippery floors and stairs, puddles of water, ice, snow, and uneven or damaged walkways are all examples of slip and fall accidents. You could even suffer injuries near a construction site if the workers leave something in the walkway.
It is up to the property owner—even a private property owner—to make the property safe for visitors. Property owners need to keep walkways clear and in good condition; construction workers must protect those walking by from getting injured by construction equipment and materials. Retail establishments must keep floors and walkways clear of obstructions and anything that could make the floor slippery.
Even if a retailer puts a "Wet Floor" sign up, depending on the circumstances, it might still have to pay damages if you slip and fall on a wet floor in the establishment. The determining factor is reasonableness. The property owner must ensure that his or her property is reasonably safe.
For example, in the case of a snowy sidewalk, you cannot expect a property owner to reasonably clear the sidewalk during a blizzard. Still, you would reasonably expect the property owner to clear the sidewalk within a couple of hours after the blizzard. If you can show that the property owner didn't clear the snow and ice when he had reasonable time to do so, you have a pretty good chance of winning your case.
Some examples of causes of slip and fall accidents include:
Wet, snowy, and icy walkways
Obstructions in walkways
Poor lighting
Damaged floors and carpets
No handrails or improperly installed handrails
Uneven pavement and sidewalks
Uneven steps, such as where one or more steps are shorter or taller than the others
Broken steps and broken handrails
Wet floors, whether from rain or spills
Missing warning signs
Warning signs that are not clear or that are not placed where patrons can see them
Documenting Your Slip and Fall Accident
If possible, you should always take photos of what caused you to slip and fall. A wet floor could be dry by the time someone investigates the case. Store managers could clean up a mess as soon as you leave. Property owners could clean their sidewalks, or the snow could melt before someone investigates the accident scene.
Your photos could go a long way in helping to prove your case, so be sure to take plenty of photos from different angles, including the angle from which you were approaching the dangerous spot. If possible, retracing your steps on video is often helpful.
Slip and Fall Injuries
The injuries you could suffer from a slip and fall vary widely from minor injuries to catastrophic injuries.
Injuries could include:
Bumps, bruises, scrapes, cuts, and scratches.
Burns if you fall against something hot or fall into an open fire, such as a fire in a fire pit.
Road rash.
Strains and sprains, especially on your wrists, if you try to break your fall.
Simple and compound fractures.
Head, neck, and shoulder injuries.
Traumatic brain injuries, including mild concussions, severe concussions, and penetrating brain injuries.
Back and spinal cord injuries, including paralysis.
Internal injuries.
Amputation.
Disfigurement.
Wrongful death.
Any open wound, whether it is one you suffered in the accident or a wound resulting from surgery to repair an injury you suffered in a slip and fall, can become infected. Those with underlying conditions, such as diabetes or immunodeficiency, or those who are on certain medications, such as chemotherapy, have a higher risk of developing an infection in an open wound because of a slower recovery time.
Documenting Injuries
Although you have medical records documenting your injuries and your recovery, those records do not document your emotional well-being after an accident.
Keeping a diary of how your injuries are healing, the development of secondary injuries, and your attitude and emotional well-being each day could have two benefits:
In reading your notes, you could see a pattern you might not have otherwise noticed, such as the development of occupational or cognitive problems; and
You will have something to look back on when the defendant, via his or her attorney, asks you about certain aspects of your recovery and mental health after a slip and fall.
Sometimes when injuries take longer to heal or when doctors tell patients that their injuries caused long-term or permanent disabilities, the patient could become anxious or depressed. Should you have to see a psychiatrist or other mental health professional because of newly caused emotional issues, the defendant might be liable for those therapy sessions, just as he or she would be liable for physical therapy and occupational therapy.
If the insurance company refuses to come to a fair and reasonable settlement and you decide to litigate, these notes could also help you and your attorney make a case for pain and suffering, including emotional distress if your injuries prevent you from working or if doctors expect your injuries to become long-term or permanent disabilities.
Filing a Case
After a slip and fall accident, you should contact a Syracuse slip and fall attorney as soon as possible. You have a limited amount of time to file a claim, and the amount of time goes by quickly. By the time you investigate a case and attempt settlement negotiations, a good amount of time will have already passed.
For a slip and fall with injuries, you have up to three years to file a court case. If the slip and fall accident resulted in the wrongful death of a loved one, you have two years to file a court case.
Recoverable Damages in a Slip and Fall Accident
You might recover compensatory damages in the form of economic damages and non-economic damages after a slip and fall accident in New York. Economic damages have a monetary value while non-economic damages do not.
Economic Damages
Sometimes referred to as special damages, economic damages include:
Past medical expenses for those incurred in the slip and fall accident and before a settlement or trial award.
Future medical expenses for those incurred in the slip and fall accident but continue after a settlement or trial award.
Past lost wages for those lost because of injuries you suffered in a slip and fall accident.
Future lost wages for those you expect to lose after a settlement or trial award. If you go back to work, but your injuries do not allow you to do your usual job or earn your usual salary, you might recover partial future lost wages.
Replacement or repair of damaged personal property, such as a computer that might have suffered damage when you fell.
Funeral, burial, and cremation expenses if you lost a loved one because of a slip and fall accident.
Non-Economic Damages
Sometimes referred to as general damages, non-economic damages include: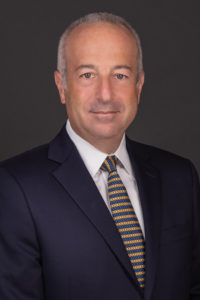 Pain and suffering, which includes emotional distress for those injured in a slip and fall accident.
Emotional distress for those who lost a loved one because of a slip and fall accident.
Loss of quality of life.
Loss of companionship if you can no longer enjoy family events and outings.
Loss of consortium if you can no longer have a physical relationship with your spouse.
Loss of use of a body part, such as a hand.
Loss of use of a bodily function, such as your eyesight.
Inconvenience if you need to hire someone to do your usual chores, such as grocery shopping, lawn maintenance, and home maintenance and repair.
Amputation.
Disfigurement.
Excessive scarring.
How Can I Afford a Slip and Fall Lawyer at Finkelstein & Partners if I'm Not Working?
A slip and fall attorney can help investigate your case, including helping you obtain the necessary medical records required to prove your injuries. The attorney can also help you prove liability, find witnesses, and can find out who shares in the liability.
In some cases, more than one person could share the responsibility for your injuries. If that is the case, your attorney will start settlement negotiations with all parties involved. If you move to litigation because the defendants refuse to come to a reasonable settlement, the attorney already has most of the information you need and can file a lawsuit against the appropriate parties on your behalf.
We take cases on a contingency basis. That means all of the work we put into your case is free unless you win. Your initial case evaluation is always free, and you never pay unless we win your case. Contact Finkelstein & Partners today or dial (315) 453-3053 for a free case evaluation from one of our Syracuse personal injury lawyers.
Syracuse
108 West Jefferson Street,
Suite 401
Syracuse, NY 13202
315-453-3053

Review Us On Google
Finkelstein & Partners, LLP – Winning Serious Injury Lawsuits Since 1959