Syracuse Child Injury Attorney
Syracuse Office
108 West Jefferson Street,
Suite 401
Syracuse, NY 13202
315-453-3053

Review Us On Google
Finkelstein & Partners, LLP – Winning Serious Injury Lawsuits Since 1959
When Children Suffer Serious Harm
It is difficult to watch your child suffer pain from a serious accident. Medical attention is expensive, your child may need to visit Upstate Golisano Children's Hospital, and your child's injuries may require long-term care. If your child experienced a serious injury due to someone else's negligence, a Syracuse child injury lawyer can help you.
A Syracuse child injury claim and lawsuit may result in the compensation necessary to pay for your damages. Finkelstein & Partners provides a free case evaluation, leaving you nothing to lose by contacting us online or by calling our Syracuse office today.
Examples of Our Success as Child Injury Lawyers
We aggressively fight insurance companies of all sizes on behalf of clients of all ages. When it comes to cases involving children, we know that their future depends upon the best outcome possible.
These examples demonstrate our commitment to fighting for a fair settlement for severely injured children:
$4 Million Settlement: Child Injury Involving Product Liability
In this case, the child suffered skull damage and mobility, and cognitive issues due to a serious accident. A baseball became a projectile when struck by a commercial landscaper as the boy played in his driveway. This complex case involved the lawn equipment manufacturer along with the landscaping company. Our team reached a successful settlement of $4 million for the child, payable throughout his lifetime.
$1.25 Million Settlement: Two-Year-Old Pedestrian Accident
In this tragic case, a two-year-old experienced severe harm when struck by a distracted driver while in a crosswalk. The driver removed their focus from the road to tune their radio, sticking and dragging the child. The two-year-old pedestrian suffered severe burns. Our team secured $1.25 million for the child's damages.
These examples do not guarantee a successful outcome of your case. They do, however, demonstrate our commitment to fight on behalf of children injured due to negligence.
Our team understands the law and how it applies to your child's case. We take great pride in our long-standing presence in representing accident victims. Let us apply our skills and experience to your civil case.
We Protect Your Child's Best Interests
It is sometimes impossible to predict how your child's injury will impact their future. Planning for their future medical care is critical in the civil process and where our team can help you.
We will examine the evidence from your child's accident. Witness interviews and accident scene photographs are just part of our investigation. Your child's medical records and related costs also form essential components of your case.
Most cases resolve without ever entering a courtroom. At Finkelstein & Partners, we will not settle until we secure the settlement your child deserves and not what an insurance company wants to pay.
Insurance companies are businesses interested in protecting their profits. Their interests lie not in protecting your child's future needs but rather paying as little as possible or even denying your claim.
No child should experience life-changing injuries due to negligence. Our team holds insurance companies accountable by not backing down until we reach a favorable outcome for our client.
Your child deserves compensation for the physical, emotional, and psychological damage a serious injury can involve. As their parent, you deserve relief from the financial stress of massive medical costs.
Children and Serious Injuries
A catastrophic injury can happen in a second and result in life-long implications for your child. When the accident results from negligence on behalf of a company, product, property owner, or someone else, a lawyer can help you fight for justice and compensation.
Children in all stages of development can experience significant harm in accidents involving negligence such as:
Car Accidents
A dangerous driver who fails to operate their vehicle per traffic and safety laws can cause a tragic accident by:
Drinking and driving: The forceful impact of a drunk driving collision can harm a child, no matter how secure they are within your vehicle.
Driving distracted: Driver distraction includes visual, manual, and cognitive actions with texting involving all three forms.
Drowsy drivers: An undiagnosed sleep disorder or a sleepy driver are unforeseen dangers on Syracuse streets and highways.
Aggressive drivers: A speeding driver who engages in road rage must face accountability when harming an innocent child.
These are a few examples of how a tragic car accident can affect your child's life forever. Paying for their immediate and ongoing care should not come from your finances but rather those of the responsible party.
Faulty Playground Equipment
Falling from unsafe playground equipment can result in devastating injuries for your child. According to the Center for Disease Control (CDC), falls are the leading cause of non-fatal injuries for children ages 0 to 19.
Approximately 75 percent of injuries happen at public playgrounds, such as parks or schools. If your child experienced a head injury, serious fractures, or another serious injury due to a fall from defective or otherwise dangerous equipment, contact us. The manufacturer and other parties may face liability for your child's injury and damages.
Drowning
Drowning kills children, while a child who suffers a near-drowning experience faces severe neurological damage. A negligent property owner who fails to secure their pool's perimeter is sometimes liable for the permanent harm caused by drowning or near-drowning.
If your child requires extensive care, the costs can prohibit you from securing quality and sufficient care. The financial compensation you need to care for your child is part of what we pursue on your behalf.
Sports Injuries
Yale Medicine reports that one-third of childhood injuries occur in sports. Whether your child experienced fractures, a head injury, or another type of serious injury due to negligence, we will evaluate your case for free.
These are just a few examples of the types of harm children can experience due to a person's careless actions, company, or both. At Finkelstein & Partners, we are ready to begin investigating your case.
Children are prone to accidents, yet severe injuries due to negligence deserve justice. The worry and anxiety you experience as a parent are exhausting as you face mounting medical costs.
All children deserve to enjoy their childhood free from unnecessary harm. Take the first step toward possible justice for your child by calling the Syracuse office of Finkelstein & Partners for your free case evaluation today.
Why You Should Not Handle Your Case Alone
A Syracuse child injury claim is a time commitment that requires a dedicated focus. Hospitals are sometimes scary places for young children who may not fully understand their situation.
Remaining by your child's bedside is crucial for their comfort and your peace of mind. Your presence can reassure your child as they face medical procedures and encounter various medical professionals.
At Finkelstein & Partners, we represent clients whose children deserve quality care for the harm they experienced. We carefully review the evidence and build a case aimed at securing the best outcome possible.
An initial offer by an insurance adjuster may appear like a significant sum. The initial offer is a quick fix to your financial stress, and accepting it can result in permanent harm for future litigation.
If your child develops future complications from their injuries, you may not file a second Syracuse child injury lawsuit. Seeking additional compensation not a possibility as the insurance company considers your claim closed.
The stress of your situation can cause you to miss important details. Negotiating with an insurance company alone can set you up for failure due to their goal of paying as little as possible or denying you compensation.
Our team fights for parents whose child endured painful injuries due to someone else's reckless actions. We stand beside you and protect your child's best interests. You do not have to fight for compensation alone. Let us handle the legal details so that you can focus on your child.
You Cannot Afford Not to a Syracuse Child Injury Lawyer
Insurance companies may pressure you to accept less than you deserve. Do not fall for their tactics and Finkelstein & Partners instead. Our free case evaluation leaves you nothing to lose and can ease your mind regarding your legal options.
Our team is friendly, approachable, and always there for you. We never leave our clients in the dark regarding their cases. As we negotiate with insurance companies, we keep you updated and informed.
We are proud to offer a no-fee promise for accident victims and their families. We collect our fee if and when we secure compensation for you. If we do not win, you will not owe us legal fees.
It is our honor to protect the best interests of children harmed by negligence. Accepting less than your child deserves is not an option worth considering. If an assertive insurance adjuster contacts you, hire us to represent you. We will handle them by assertively negotiating for a settlement your child deserves.
Time Is of the Essence
Court deadlines are not flexible. There is no extension or other option if you fail to file your Syracuse child injury lawsuit on time. At Finkelstein & Partners, we must review your case as soon as possible.
The new changes in your daily routine can cause you to lose track of time. Let us manage the filing deadline, the paperwork, and phone calls related to your case.
We will fully investigate your child's accident and speak with eye-witnesses. Inspection of playground equipment, pool fencing, and other hazards takes time. The sooner we get started, the better for building a strong civil case.
Finkelstein & Partners: Working for Child Injury Victims
Childhood fun should not result in permanent or life-threatening injuries. There is no excuse for negligence anywhere, at any time. It is especially troubling when a child suffers serious harm due to no fault of their own.
A brain injury, bone fracture, or spinal cord injury can forever change a child's life. Compensation for your child's medical bills, pain and suffering, and future medical care are examples of the compensation we pursue.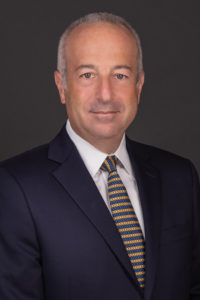 Children are climbers, runners, and explorers. When this play results in a serious injury due to an unforeseen danger, we want to help. Our ultimate goal is to protect your child's best interests and other children from the same possible harm.
Contact Us Today for Help With Your Syracuse Child Injury Case
A phone call or quick online submission of a contact form takes little time and is a positive step forward. The traumatic event of your child's injury leaves you in no position to handle your case alone.
With us by your side, you are never alone. A member of our team is always available for you and will return calls promptly. A free case evaluation and our no-fee promise make contacting us easy. If we decide to pursue compensation for your child's injuries, we will get to work without delay.
It is understandable if you consider an insurance company's offer to settle soon after the accident. To protect your child's best interests, contact us first. Once you sign the documents, you seal your child's financial fate for compensation.
The personal injury lawyers at Finkelstein & Partners offers our free case evaluation with no obligation. However, we expect that our approach to you will demonstrate our care and concern during this difficult time.
A trip to a Syracuse playground or a soccer field should not result in serious injuries for your child. Car accidents are another key source of injuries—sometimes involving all family members.
Negligent parties must face accountability for their actions. Get help from Finkelstein & Partners, today for your child's claim and lawsuit. Call our Syracuse office at (315) 453-3053 or contact us online today.