Syracuse Pedestrian Accident Attorney
Throughout the year, even in poor winter weather, you will find pedestrians out and about in Syracuse. You may be one of them. Whether walking to work downtown or darting to class on campus, pedestrians need to keep an eye out for where they are going, just like drivers of cars do.
In an accident between a car and a person, the results can be deadly. Because a pedestrian has no protection from a vehicle's impact, their body takes the full force, causing severe and life-threatening injuries, even in slow-speed accidents.
For over 60 years, Finkelstein & Partners has been helping pedestrian accident victims in Syracuse collect compensation from negligent drivers. If you or a loved one were injured while walking, you need to speak with a skilled Syracuse pedestrian accident lawyer today. You may pursue compensation under the law, and we can guide you through the complex legal process ahead, attempting to recover every dollar you deserve.
Why Pedestrian Accidents Happen
In New York, pedestrians have the right of way in all crosswalks and at intersections. But that does not stop drivers from blowing through these areas of the road. Much like all other forms of car accidents, pedestrian accidents most frequently occur because of human error.
The most common causes of pedestrian accidents include:
Texting while driving
Driving under the influence of drugs or alcohol
Eating while driving
Poor weather conditions
Distracted driving
Inexperienced driver
Failure to yield
Speeding
Backup accidents
Pedestrian accidents frequently occur in parking lots. When a car backs out of a parking spot, it may have an obstructed view and might back into someone walking by. While new vehicles have backup and warning cameras, not all vehicles have this technology. Even these accidents at very slow speeds can cause serious injuries for pedestrian accident victims.
There are countless reasons why drivers and pedestrians get into accidents. The vast majority result from human error. But the one thing they all have in common is a serious injury to the pedestrian.
When you suffer injuries in a pedestrian accident, you may hold the negligent driver liable for your injuries. To do that, you need to partner with an experienced Syracuse pedestrian accident attorney who can fight to protect your rights and work to collect maximum compensation for your injuries. The last thing you want is to pay out of pocket for injuries you did not cause.
Common Pedestrian Accident Injuries
On average, a pedestrian is killed every 88 minutes in a car crash. While not every accident will result in death, this shows the severity with which pedestrians can suffer injuries when a moving vehicle hits their bodies. You need to hold negligent, reckless, and careless drivers responsible for the actions. They must pay for your medical expenses, which may become astronomical.
Because your body takes the full force of the impact, your injuries can be life-altering. This will require extensive and ongoing medical care and adjustments to your life. The most common pedestrian accident injuries follow.
Traumatic Brain Injuries
These injuries, often referred to as TBIs, are caused by an outside force pushing so hard on your body that your brain moves around in your head. The most commonly known TBI is a concussion, and while not frequently deadly, concussions can cause lifelong brain damage. It's also important to note that you do not need to suffer a blow to the head to have a TBI. If the force to your body is strong enough, your brain can suffer injuries even without a direct blow to your head.
Broken Bones
When a car hits a human body, bones often break. Sometimes the car is moving at such a rapid speed that it breaks arm and leg bones instantly. Even at slow speeds, the victim could be knocked to the ground and try to brace for impact by putting their arms out, resulting in a broken arm or wrist bone. While treatable, these injuries cause extreme pain and can impact your quality of life.
Spinal Cord Injuries
The spinal cord is a delicate and important part of your ability to move. If your spinal cord is injured or damaged during a pedestrian accident, it could cause paralysis. Even minor damage to the spinal cord can result in life-changing conditions for both you and your family.
Amputation
In more severe cases, your body may suffer such serious injuries that an extremity needs to be amputated. This may occur if a vehicle traps your body, arm, or leg for an extended time. Not only does this cause excruciating pain, but it also alters your life forever, requiring major life adjustments.
Emotional Trauma
Being struck by a vehicle is a traumatic experience. This type of trauma can wreak havoc on your physical state but also your mental state. Do not discount your mental injuries just because you cannot see them. Lasting emotional trauma is common after a pedestrian accident.
Death
In the most extreme cases, a pedestrian accident can result in death. Because pedestrians do not have the same protection as passengers in a car, their body takes the full brunt of the impact, often causing irreversible damage. If you have a loved one who has died in a pedestrian accident, you may collect compensation from the negligent driver that has caused your family such pain and suffering.
Speak with Finkelstein & Partners today to find out how you can recover financial compensation for your loss. We know that no amount of money will bring your loved one back but it will help you cover the financial expenses you face while you grieve.
What to Do After Your Pedestrian Accident
The steps you take immediately after you suffer injuries in a pedestrian accident can play an important role in your ability to recover compensation for your injuries. Following these steps will help to ensure that you are healthy as can be and that you preserve evidence for your lawyer to use to prove someone else caused your injuries.
Seek Medical Attention
When you are hit by a car, call 911 right away. Even if you feel fine, that may just be your adrenaline running. You may have serious injuries that require immediate medical attention. After calling 911, emergency medical personnel will rush to the accident scene and fully evaluate your injuries. They may need to transport you to the hospital for further evaluation and treatment.
Take Pictures and Video
Depending on the severity of your injuries, you may need to get a trusted friend or family member to do this for you. Taking pictures and video of the entire accident scene, your injuries, the vehicle involved, and any other relevant items will help your lawyer paint a picture of what happened. The images of your injuries can also tell a story of what you suffered and how much it took for you to overcome your injuries.
Keep Notes
When you see your doctor, they will take notes about your condition and how you have changed. They may also note how these injuries have impacted your life. Keep copies of these notes for your records. Also, keep your own notes. Write daily how you feel, the pain you endure, the hurdles you face, anything you can think of, write it down. Over time, you will forget every obstacle you faced during your recovery. Keeping notes about your recovery time will help your legal team understand everything you went through and are still going through to get back to your regular life.
Contact Finkelstein & Partners
When you suffer injuries in a pedestrian accident, you deserve a lawyer with proven experience helping victims like you recover. We can help you understand your options for recovery and work to collect maximum compensation for you. Your goal should be to completely focus on your health and well-being. Let your legal team worry about collecting compensation for your injuries.
Recovering Compensation
To attempt collection of compensation from the negligent driver, you must first prove they caused your injuries. You have limited time to do this, so make sure that you act fast and speak with a Syracuse pedestrian accident attorney as soon as possible after your accident.
When you partner with a lawyer to file your Syracuse pedestrian accident claim, you need to prove that the driver:
Owed you a duty of care to drive safely and pay attention
Breached that duty of care by driving in an unsafe manner or failing to pay attention
Because of the breach of duty, the driver caused an accident
In the accident, you suffered injuries
You may find this a simple task because you were there and you know exactly what happened. But proving this to a legal standard is more complex.
That's why you need to work with a trusted pedestrian accident lawyer in Syracuse who has your best interests at heart. Your legal representative can help you prove that someone else caused your injuries and they should be responsible for covering your expenses.
Your lawyer may try to collect compensation for:
Pain and suffering
Emotional distress
Lost income
Lost earning potential
Loss of companionship
Loss of life enjoyment
Present and future medical expenses
Rehabilitation costs
Home renovation costs
Many pedestrian accident victims see the medical bills piling up on their kitchen table and assume that's the amount of money they can collect. If that's all the money they get, they will inevitably pay out of pocket for future medical expenses.
When you suffer injuries in a pedestrian accident in Syracuse, you need to realize that the vast majority of your financial needs will come in the future. Settling for a little money now will result in you and your family shouldering the financial burden of covering your medical bills in the future.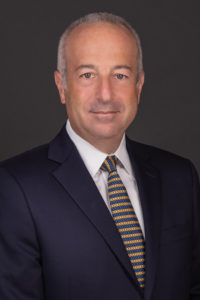 Your injuries may also be severe, leaving you out of work for an extended time. You may never return to work. This severely limits your ability to earn a living and pay your bills. But this loss in income should not mean that your family needs to work overtime or take on extra jobs. Covering this financial loss should be the sole responsibility of the negligent driver.
Working with an experienced pedestrian accident attorney in Syracuse can allow your and your family to be together while you focus on your recovery. Your lawyer will deal with the legal process while you focus on what matters most—getting better.
Be Aware of Insurance Company Tactics
Most cases like your pedestrian accident injury claim settle out of court. But that does not mean it is a quick or easy process. In fact, many insurance companies will prey on victims like you, trying to make you go away for as little money as possible.
The goal of insurance companies is to keep money in their pocket and out of yours. To achieve that goal, they often contact victims like you right after you have suffered an injury, before you even know the full extent of your injuries and what it will take to recover.
When they call you, that's when you need to have a lawyer at your side, even if the insurance company tells you otherwise. Your lawyer will have your best interests at heart and will aggressively negotiate on your behalf to help you recover every dollar you deserve. Without a knowledgeable Syracuse pedestrian accident lawyer at your side, you risk missing out on the compensation you need to cover your medical expenses and lost income.
Get Legal Help Now From Finkelstein & Partners' Syracuse Pedestrian Accident Attorneys
Suffering injuries in a pedestrian accident can be frustrating and disorienting. The last thing on your mind is filing a lawsuit to recover compensation. That's why you must speak with an experienced Syracuse pedestrian accident attorney right away. Your personal injury lawyer can be the legal advocate you deserve, working diligently to collect maximum compensation for your injuries.
Contact Finkelstein & Partners today at (315) 453-3053 to find out how we can help you recover compensation for your pedestrian accident injuries.
Syracuse
108 West Jefferson Street,
Suite 401
Syracuse, NY 13202
315-453-3053

Review Us On Google
Finkelstein & Partners, LLP – Winning Serious Injury Lawsuits Since 1959