Syracuse Construction Accident Attorney
Syracuse Office
108 West Jefferson Street,
Suite 401
Syracuse, NY 13202
315-453-3053

Review Us On Google
Finkelstein & Partners, LLP – Winning Serious Injury Lawsuits Since 1959
Construction workers have some of the most dangerous jobs in Syracuse. As central New York's economic and commercial hub, Syracuse continues to develop, so construction sites are common. Even though strict laws and guidelines keep people on construction sites safe, injuries and accidents are still common.
Construction accidents harm thousands of Americans every year. If you or a loved one were hurt on a construction site, you may have the right to recover compensation for your injuries. A qualified construction accident attorney can help you fight for the money you deserve.
What to Do if You Are Hurt in a Syracuse Construction Accident
If you were hurt in a construction accident, protect your physical health and your legal rights.
Make your first priority after the accident to find medical help. Even if you don't receive emergency medical attention (or get transported to a hospital), you need to see a doctor. Your physical health is very important; not to mention that the longer you take to heal, the longer your case will take to settle.
After you're physically safe, you should work to retain a construction accident lawyer as soon as possible. You can meet with multiple attorneys to determine which one will be the best for your individual circumstances. Then, you'll work with your lawyer to document evidence and behind to build a case.
Why Do Syracuse Construction Accidents Happen?
Construction accidents happen for lots of reasons.
Some common reasons include:
Falling objects: Falling objects are so common on construction sites that the classic hard hat we associate with the job is an effort to protect from them; if you're ever on a construction site, there's a high probability that you'll see at least one object fall
Tool misuse: Any tool on a construction site has the potential to be misused; proper training may help mitigate the likelihood of tool misuse, but it's still very common
Welding accidents: Welding is an integral part of a lot of construction sites. It's one of the easiest ways for someone to be hurt on-site—welding is inherently risky
Misuse of safety implements: Misusing safety implements may not seem like a big deal to the people who do it, but this behavior creates a lot of danger for the actor and everyone else on site
Scaffolding accidents: Even though scaffolding allows construction workers to perform jobs high off of the ground, it presents some risk; scaffolding accidents can happen because of negligence, recklessness, and even by complete accident
Ladder accidents: Falling from any height on a construction site is very dangerous; ladder accidents are some of the most common causes of falling from heights
Heavy equipment failure: Heavy equipment plays a critical role on lots of construction sites; when it fails, it often causes catastrophic results
Fires and explosions: When these happen on construction sites, they may cause even more damage by coming into contact with equipment or pressurized containers
Everyone Needs to Follow OSHA Standards at Syracuse Construction Sites
Absolutely everybody needs to follow Occupational Safety and Health Administration (OSHA) standards during a construction project:
Construction site owners. When someone owns a construction site, they have a responsibility to keep that site safe for everyone—visitors, workers, and so on. They also have a responsibility to either rectify or warn of any hazards that are brought to their attention on the property. If someone is hurt on a construction site, they can hold the owner liable.
Contractors and subcontractors. Contractors and subcontractors are expected to adhere to OSHA standards when they work on construction sites. They must maintain a safe work environment for themselves and other construction workers.
Equipment manufacturers. Equipment manufacturers can violate OSHA standards by producing dangerous or defective equipment. Most construction equipment is already dangerous to begin with—nobody needs extra risk from faulty tools on a construction site. You can hold an equipment manufacturer liable for a construction accident and for paying the damages.
Engineers and architects. Engineers and architects who work on construction sites also need to follow OSHA standards. If they fail to adhere to building codes, make design flaws, or cause other critical errors, you can hold them responsible for what happens.
Workers' Compensation After a Construction Accident
Workers' compensation insurance is intended to help compensate people who are hurt at work. Construction workers can receive workers' compensation insurance; coverage is paid for by employers.
If you've been hurt in a construction accident, you may have questions about workers' compensation and how it will play into recovering damages after your accident.
Workers' compensation insurance:
Is only relevant if you were performing work when you were hurt; if you were hurt on a construction site and you were not performing work, you cannot receive workers' compensation insurance.
Does not account for all damages after a construction accident.
Workers' Compensation Benefits: What Do They Include?
Workers' compensation benefits include coverage for medical care and treatment associated with work-related injuries and illnesses. These benefits also include two-thirds of your average weekly wage, alongside death and disability benefits.
Workers' Compensation in Syracuse: Rules for Employers
Employers have certain responsibilities that relate to workers' compensation.
Not only are employers expected to provide a safe work environment, but they must also:
Clearly share and display workers' compensation insurance coverage information
Supply injured workers with first aid treatment
Provide injured workers with the necessary paperwork to (a) file an injury report and (b) file a workers' compensation claim after an accident
Share every medical provider option with injured employees
Recovering Damages Following a Construction Accident
Recovering damages after a construction accident isn't always straightforward. Lots of people don't even know what kinds of compensation they might be eligible for after an accident.
Here are some of the basic damages that people pursue compensation for after construction accidents:
Medical bills: Past, present, and projected medical bills associated with the accident; emergency medical transport, surgeries, prescriptions, therapies, custom medical equipment, and so on
Lost wages: To account for the money someone loses when they miss time from work after an accident; even if you "only" miss work for a handful of days, it can translate to a lot of money lost
Diminished earning capacity: For when someone's ability to earn money is permanently diminished due to an accident; generally greater than damages for lost wages, since diminished earning capacity is a lifelong problem
Pain and suffering: For when accidents cause someone to experience pain and suffering
Mental anguish: For when a construction accident causes someone to endure mental anguish
Disability: In cases where someone is disabled by a construction accident
Do I Have to Work With a Lawyer to Recover Damages?
You don't technically need to work with a lawyer to recover damages. With that said, most people have better luck receiving fair compensation after an accident if they work with a personal injury attorney. Our construction accident lawyers have helped clients recover a wide range of damages.
Syracuse Construction Accident Common Questions
Are certain Syracuse construction accidents more dangerous than others?
Yes. Some construction accidents are known for being very common or very deadly.
The industry refers to one group of accidents as the Fatal Four. These four types of accidents cause the most construction worker fatalities out of any other accidents combined. 60 percent of construction worker deaths in one recent year were traced to The Fatal Four.
The Fatal Four refers to:
Electrocutions
Strikes by objects
Caught-in/betweens
Falls
Who can I sue if I was hurt in a Syracuse construction accident?
If you've been hurt in a construction accident, you likely have questions about your rights. Some of the most common questions we receive concern whom you can actually sue for a construction accident. The truth is that there are several potentially liable parties; an attorney will have to use evidence to determine who was responsible for your accident.
With that said, you may eventually sue:
A property or construction site owner
Another construction worker whose negligence or carelessness caused your accident
Manufacturers of defective equipment or tools
Worksite managers
Can I still sue if my Syracuse construction accident injuries were not severe?
Yes. The extent of your injuries does not influence your ability to bring a case. Cases that involve severe injuries are generally worth more—because survivors have more medical bills and may have experienced pain and suffering—but that doesn't mean that your case is invalid.
If you recall, there are several types of damages construction accident survivors can pursue. Medical bills are included, but you don't need to have sky-high medical bills to sue. You may wish to pursue compensation for property damage, missed wages, or a range of other losses.
What are some common injuries after Syracuse construction accidents?
There are no rules that dictate which injuries someone receives in a construction accident. Every construction accident is different. Everyone's injuries after a construction accident will be different.
With that said, there are some injuries commonly associated with construction accidents.
These include:
Cuts
Bruises
Broken or fractured bones
Traumatic brain injuries (TBIs)
Hearing loss
Vision loss
Spinal cord injuries
Back injuries
Neck injuries
Head injuries
Loss of limb
I wasn't injured. Can I still sue after a Syracuse construction accident?
Your injuries might not present themselves right after your accident. If you believe you were not injured, you could be wrong. It's difficult to know for sure until some time has passed since your construction accident. That's why you need to see a doctor right after any construction accident.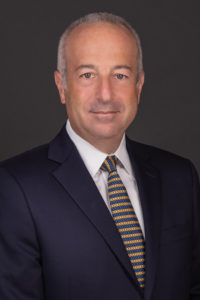 What OSHA standards do Syracuse construction sites violate most frequently?
According to Federal OSHA, ten of the most frequent violations include:
Finkelstein & Partners Can Help if You Were Hurt in a Construction Accident in Syracuse
Were you injured in a construction accident in Syracuse, New York? The construction accident attorneys at Finkelstein & Partners may help. Our skilled lawyers work alongside clients to obtain compensation for their losses. We leverage decades' worth of collective legal experience to fight aggressively for our clients. We'll connect you with a legal representative who can assess your circumstances. Our lawyers help construction accident survivors regain control of their lives and pursue justice after loss.  Reach out to us today to find out more about our legal services or to take advantage of a free initial consultation. Our attorneys work to fight for clients' rights all while allowing you to live your life. We help build cases that win and settle—and we know what it takes to help construction accident survivors find justice.
You can reach us at (315) 453-3053 or you can fill out the form on our contact page for your free case evaluation.