Syracuse Catastrophic Injury Attorney
Syracuse Office
108 West Jefferson Street,
Suite 401
Syracuse, NY 13202
315-453-3053

Review Us On Google
Finkelstein & Partners, LLP – Winning Serious Injury Lawsuits Since 1959
When you suffer an injury, whether it's a bruise from a slip and fall at Destiny USA or a broken leg from a car accident on Buckley Road, all you want is to get better and get back to your regular life. In the most extreme cases and the most serious of accidents, victims may never make a full recovery from their injuries. Catastrophic injuries often cause this tragic situation.
At Finkelstein & Partners LLP, we have been helping catastrophic injury victims recover compensation for their injuries for over 50 years. Our skilled team of Syracuse catastrophic injury lawyers works hard to protect your rights and help you recover maximum compensation. The sooner you speak to an experienced Syracuse, New York catastrophic injury lawyer, the faster you can recover money to help you pay your bills.
We Get Results
For over 50 years, Finkelstein & Partners LLP has been helping Syracuse catastrophic injury victims like you recover compensation for their injuries. We know that no amount of money can undo the accident or take away your suffering. But the compensation we collect for victims allows them to focus on the things that really matter—getting better and spending time with family and friends.
A lawsuit might be the furthest thing from your mind after you suffer catastrophic injuries. Your sole focus is on your health and well-being, while also learning to adjust to a new way of life.
By speaking with a trusted catastrophic injury attorney right after your accident, you give yourself the ability to focus all of your effort and energy on your recovery. Your legal team takes on the stress and burden of proving someone else caused your injuries and working diligently to collect maximum compensation from them so you do not have to spend any money out of your own pocket.
Catastrophic injuries leave victims with an altered life. That often means victims cannot return to work or can only work in a reduced capacity. This severely hinders your ability to earn a living and provide for your family. In fact, your family may feel extra stress during this time as they work overtime and take on additional work to help cover the loss of your income. This should not be their burden to bear.
Two-thirds of all bankruptcies filed each year stem from astronomical medical bills. Catastrophic injuries are often the cause of those extreme bills, leaving victims in financial ruin. Do not let this happen to you or your family. Work with an experienced catastrophic injury attorney in Syracuse today who can help you hold the at-fault party liable for your injuries and work toward collecting every dollar you deserve.
Types of Catastrophic Injuries
A catastrophic injury has long-term and life-altering consequences. These injuries often require the victim to substantially alter their life and may require daily medical care and help from family or trained professionals. Catastrophic injuries are most common after major accidents.
Common catastrophic injuries include:
Spinal cord injuries
Traumatic brain injuries
Burn injuries
Neurological disorders
Internal organ damage
Loss of sight or hearing
The lifelong impact of your injuries may be extreme.
You may face:
Speech impairment
Emotional instability
Visual impairment
Insomnia
Decreased mental capacity
Chronic pain
Migraines
Amnesia
After a catastrophic injury, your life may forever change. To help you adjust to your new life and to help you cover your expenses, you need to partner with a skilled Syracuse catastrophic injury attorney who can work toward collecting maximum compensation for you.
Accidents that Cause Catastrophic Injuries
The most common accidents that cause catastrophic injuries in New York are motor vehicle accidents. However, those are not the only types of accidents that result in catastrophic injuries.
Other examples include:
Bicycle accidents
Pedestrian accidents
Workplace injuries
Medical malpractice
Falls
Chemical exposure
Dangerous products
Violence, including gunshot wounds
When you or a loved one suffer a catastrophic injury of any kind, you may have questions about what comes next and how you recover. Finkelstein & Partners LLP stands ready to answer all of your questions and guide you through the complex legal process ahead. Your injuries are likely life-altering, and require significant compensation to help you cover your medical expenses. We can serve as the legal advocate you deserve.
If you have suffered injuries from criminal activity, like a gunshot or other physical assault, the person who shot you may face criminal charges. Many victims mistakenly believe the criminal case will help them recover compensation to pay for their injuries. That's not always the case.
As part of a criminal conviction, if the person is found guilty or pleads guilty, the court may require them to pay restitution to you. It's unlikely that will be enough, however, to cover a lifetime of medical expenses.
To attempt the recovery of maximum compensation, you may need to file a catastrophic injury claim, even if New York brings a criminal charge against the person who injured you. Criminals don't generally carry large insurance policies, however, so we might need to look at other liable parties. If a criminal attacked you after you left a Syracuse store, nightclub, or hotel, for example, we can see if you can hold those businesses responsible for providing negligent security.
Working with the right catastrophic injury attorney in Syracuse, in other words, can make all the difference.
Damages You Can Fight For
When you partner with a knowledgeable catastrophic injury lawyer in Syracuse, you gain access to their experience fighting for victims like you. That includes attempting to collect damages for your injuries so you do not end up paying a penny out of your own pocket.
Your lawyer may attempt to collect damages for:
Pain and suffering
Emotional distress
Lost wages
Lost earning potential
Loss of companionship
Loss of life enjoyment
Present and future medical bills
Rehabilitation costs
Home renovation costs
The most important aspect to consider is how your injuries impact the rest of your life. The majority of your expenses may come in the future. You may see your medical bills piling up on the kitchen table right now. Those bills represent only a fraction of the total amount of money you may need to recover from all of your injuries or to lead a normal life with your injuries.
To fully understand the amount of money you may need to recover, you can work with your lawyer to create an accurate estimate of your future medical needs. Using your lawyer's resources and medical experts, you gain a full understanding of what you have ahead of you in terms of your medical needs.
This estimate is important. It gives your legal team the knowledge of how severe and life-altering your injuries are, but also provides them with a place to start settlement negotiations. Without going through this exercise, you could end up settling your case for too little, leaving you and your family shouldering the financial burden of covering your medical expenses and your lost income.
File Your Claim Soon
In New York, you only have three years after the date of your injury to file a claim against the negligent party. You might think that three years is a long time. When you are dealing with a catastrophic injury, however, that time will fly by.
Consider all the obstacles and time-consuming hurdles you may face:
Extended time off work
Multiple surgeries
Extended hospital stays
Months or years in rehabilitation or assisted living
In-home care
Ongoing medical care
Help with daily personal items
Each of these will require all of your attention. You will not be thinking about a lawsuit or holding the negligent person accountable for everything you are going through.
That's the job of your legal team. And that's why you must speak with a Syracuse catastrophic injury attorney as soon as possible after your accident. Without the proper legal guidance, you risk missing out on your chance to collect every dollar you deserve from the person or entity who changed your life for the worse.
Settlement Offers
Soon after your accident, you may receive a call from the insurance company representing the at-fault party. Many catastrophic injury victims like you get excited when you receive this call. You may think that your worries are about to be behind you. Unfortunately, that's not usually the case.
Insurance companies are in the business of making money. When they call to make you a settlement offer, they are making the offer with their best interest in mind, not yours. Their goal is to make you go away for as little money as possible. If you take this offer, it could mean that you end up getting much less money than you need and you end up in financial trouble as a result.
At Finkelstein & Partners LLP, we are not afraid to stand up to the big insurance companies and battle them to achieve justice. You deserve an experienced legal advocate at your side, fighting to protect your rights and help you recover maximum compensation.
Do not fall prey to the insurance company's tactics. They may tell you that you do not need a lawyer and that you will get less money by hiring a lawyer. That's simply not true. A lawyer can help you collect a larger sum of money because they will refuse to settle for pennies.
It's likely that once you sign the settlement agreement, that's all the money you will get. So months or years later, when the settlement funds run dry but you still have medical bills to pay and financial losses to cover, it will be too late. You cannot go back to the insurance company and ask for more money.
That's why it is crucial for your financial well-being that you partner with an experienced catastrophic injury attorney who has your best interests at heart. Your ability to live with your life-altering injuries depends heavily on the amount of money you recover from the entity that caused your injuries.
Investigating Your Accident
When you suffer catastrophic injuries, that usually means you have been involved in a serious accident. These accidents often have numerous factors that could cause them and investigating these accidents can be complex and time-consuming.
Police will investigate the accident, but you may need additional research. Numerous parties could be responsible for your accident and subsequent injuries. Understanding who is responsible requires intense and detailed investigations into every aspect of your accident. Your lawyer may have accident experts they can rely on to make an accurate determination of who is to blame, allowing your legal team the chance to try to hold them liable for the accident and your subsequent injuries.
To prove someone else caused your accident and injuries, your lawyer will need to show that someone else:
Owed you a duty of care
Breached that duty of care
Due to the breach of duty of care, an accident happened
You suffered injuries in the accident
You may know who caused your accident but proving that in a lawsuit is more complex. That's why a detailed investigation of your accident is necessary to help your legal team understand what happened and who to try to hold liable.
Speak With a Syracuse Catastrophic Injury Lawyer Today
When you suffer catastrophic injuries because of someone else's negligence, carelessness, or recklessness, it's extremely frustrating to know that your injuries did not have to happen. Because of someone else's poor decisions, your life is now forever altered.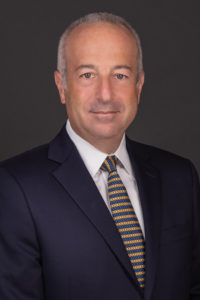 Dealing with the fallout from your injuries can place extreme burdens on you and your family. From mental strain as you adjust to your new life to financial strain as you and your family worry about how you will pay for the medical bills and ongoing medical care. But this should not be your concern or your responsibility. Paying these bills, covering your financial obligations, and reimbursing you for your suffering should be the sole responsibility of the person who put you in this position.
To help you achieve that goal, you need to speak with an experienced personal injury lawyer today. Your lawyer can guide you through the complex legal process, working toward the goal of collecting every dollar you deserve.
Contact Finkelstein & Partners LLP today at (315) 453-3053 to learn how our team of compassionate attorneys can help you recover compensation for your catastrophic injuries.