Syracuse Motorcycle Accident Attorney
Syracuse Office
108 West Jefferson Street,
Suite 401
Syracuse, NY 13202
315-453-3053

Review Us On Google
Finkelstein & Partners, LLP – Winning Serious Injury Lawsuits Since 1959
A motorcycle accident can have immense physical, financial, and economic impacts on the victim. Motorcycle accidents often cause more severe injury than other types of accidents due to the lack of protection a motorcycle provides.
Did you suffer serious injuries in a motorcycle accident? Do you need help deciding what to do next and how to manage the legal concerns you may face? Finkelstein & Partners can help. Contact our skilled motorcycle accident attorneys today for a free case evaluation.
Finkelstein & Partners: Dedicated Attorneys, Extensive Results
At Finkelstein & Partners, we have more than 85 attorneys and 170 para-professionals dedicated to providing our clients with representation and client services. Founded in 1959, the firm has more than 60 years of experience helping clients achieve the best possible results in their personal injury claims.
Take a look at some of our past claim results:
$5.9 million settlement to the passenger in a motorcycle accident.
$1.5 million to the victim of a motorcycle accident caused by a lack of appropriate reflectors on a dumpster.
$979,000 to the victim of a failure to yield motorcycle accident.
These case results cannot guarantee results in your motorcycle accident claim. However, the team at Finkelstein & Partners fights to help all our clients get the compensation they deserve in a personal injury claim, and we could do the same for you.
Factors That Influence Compensation in a Syracuse Motorcycle Accident Claim
You suffered injuries in a motorcycle accident due to someone else's negligence. Now what? How much compensation should you expect for your injuries? An attorney will need to evaluate the specific circumstances surrounding your accident to get a better idea of the compensation you could expect. An attorney cannot guarantee the compensation you will receive following substantial motorcycle accident injuries, but can help you understand the compensation you should pursue, including how long you should negotiate following serious injuries.
What Factors Contributed to Your Motorcycle Accident?
In New York, drivers must carry liability insurance that provides compensation to victims who suffer serious injuries because of that driver's negligence. New York law requires drivers to carry a minimum of $25,000 in bodily injury protection per individual injured, with a minimum of $50,000 maximum coverage per accident.
Other entities may carry higher-value insurance policies. For example, commercial drivers, especially truck drivers, must often carry policies that provide additional protection.
The driver who caused your accident may bear sole liability for the accident, and you would need to rely on that driver's insurance policy to pay the damages you request. Other accidents, however, can involve other factors that may contribute to the severity of the accident or to the injuries you suffer.
Did a mechanical error on the other driver's vehicle or your motorcycle cause your accident? Your motorcycle's brakes fail completely, preventing you from stopping. You cannot slowly bring your speed down over a distance, and you end up suffering severe injuries.
Perhaps the other driver's brakes failed, or their steering went out, making it impossible for them to control their vehicle.
Mechanical failures can lead to serious challenges on the road, especially on Interstate 81 or other high-speed areas of Syracuse.
If mechanical failure contributes to your motorcycle accident, several parties may bear liability:
The manufacturer of the failed vehicle
The manufacturer of the component
A mechanic that recently worked on the vehicle
The owner of a commercial vehicle that failed to conduct needed maintenance, resulting in mechanical failure
Talk to an attorney if you believe that a mechanical failure caused or contributed to your motorcycle accident. Contact Finkelstein & Partners today.
Was the driver that caused your accident on the clock at the time of the accident? Delivery drivers, big truck drivers, and other workers may spend long hours behind the wheel each day. While this increased experience can make it easier for drivers to navigate safely through potentially dangerous circumstances on the road, they can also lead to additional hazards: increased risk of distracted driving, road haze, and driving while ill or tired, for example.
Most of the time, the driver bears primary liability for any decisions that they make behind the wheel, including speeding, ignoring traffic signals, or failing to yield to an oncoming motorcycle. In some cases, however, the driver's employer may share liability for an accident. For example, the employer may have policies that encourage the driver to speed, like setting limitations on how much time the driver can spend on the road or strict delivery deadlines. The employer may also press the driver to break the law; for example, a commercial trucking company that presses its drivers to spend more than the federally limited maximum hours on the road.
If you suffered serious injuries in a motorcycle accident caused by a driver on the clock at the time of your accident, contact a motorcycle accident attorney like the attorneys at Finkelstein & Partners to learn more about whether the driver's employer may share liability for the accident.
What Injuries Did You Suffer?
Serious injuries often bring with them substantial medical bills. If you have high medical bills after your motorcycle accident, you may have the right to seek compensation for the medical expenses you faced. The higher your medical bills, the greater the impact your motorcycle accident may have had on every area of your life, and the greater the financial burden you may have faced.
Consider some of these common motorcycle accident injuries and their potential economic impacts.
Traumatic brain injury. While helmet use can decrease the risk of TBI, a motorcycle rider's brain can still experience considerable trauma in a motorcycle accident. Traumatic brain injury can hurt the victim's focus, concentration, and memory. Worse, it can also cause challenges with emotional regulation, which may make it difficult for TBI victims to interact with people. Frequently, patients with traumatic brain injury struggle to maintain employment during their recovery. Often, they need to take considerable time off work. In some cases, traumatic brain injury may result in a victim needing to pursue employment in a new field due to continuing symptoms.
Spinal cord injuries. Spinal cord injury victims can face enormous financial implications from the accident. In the first year after the accident alone, spinal cord injury victims with high tetraplegia, or paralysis that occurs high on the spinal cord, may face more than $1 million in medical expenses. In later years, spinal cord injury victims may continue to see high medical expenses as they receive ongoing therapy and treatment for their injuries. At the same time, spinal cord injury victims may no longer have the ability to work in their former fields. For example, they may not have the capacity to work in a warehouse, engage in construction work, or even sit behind a computer and type at a reasonable speed. Even spinal cord injury victims who can return to their former professions may spend weeks or months out of work while focusing on recovery.
Amputations. Motorcycle accidents can quickly lead to limb amputations. Amputees not only have to contend with the immediate cost of amputation, they may need a prosthetic device to replace the missing limb. Prosthetics can offer some improvement in appearance and function even with a missing limb, but they do add an ongoing expense to the victim's life. Amputees may need to spend considerable time in recovery before going back to work. In some cases, the amputee may need to pursue a new profession. For example, if the amputee works in a job that requires fine motor skills and loses a hand, they may need to find an alternative career path.
Road rash/burns. Road rash and burns can lead to considerable scarring following a motorcycle accident. Severe road rash, especially on the face, can require significant plastic surgery, which can become extremely expensive for many victims. Often, victims face immense emotional impacts because of changed appearance due to road rash. Proper helmet use and protective gear can help reduce the risk of severe road rash, but it may not eliminate it, especially following a severe accident. Motorcycle accident victims may also face traditional burns, which may cause some of the same symptoms.
Broken bones. Motorcycle accident victims often suffer multiple broken bones, from broken ribs to broken bones in the hands and arms. These breaks can cause substantial immediate pain for the victim. Sometimes, broken bones require surgery to set them, which may cause the victim's medical expenses to start adding up significantly. While recovering, a victim with broken bones, especially multiple broken bones, may have trouble engaging in basic self-care tasks. They may need to bring in in-home nursing care providers or stay in a facility while recovering to get the assistance they need. Victims with broken bones may also struggle to work in their usual capacity, which may lead to the need to stay out of work until they recover.
You can include all medical expenses related to your motorcycle accident injuries as part of your Syracuse motorcycle accident claim. Keeping track of your medical records and medical costs can make it easier to establish how much your medical treatment costs after a severe accident.
How Much Time Did You Miss at Work?
The time you miss at work after a serious accident, and the wages you miss out on, can vary depending on your injuries, your job responsibilities, and your employer. Sometimes, your employer will work with you to get you back to work as soon as possible: making needed modifications that will bring you back to the workplace, or altering your job responsibilities or even the time you have to spend at work. Other times, your employer may cite safety concerns or inability to perform your job duties as a reason why you need to focus on your recovery before coming back to work.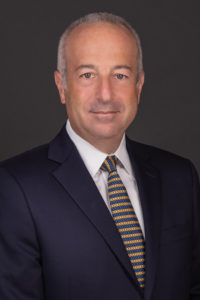 If you cannot go back to work soon after your accident, those lost wages can add up quickly, leaving you with substantial economic implications. You may find your bills piling up, your late fees increasing, and your financial losses rising. Talk to an attorney about how to include those lost wages and economic difficulties as part of your Syracuse motorcycle accident claim.
Finkelstein & Partners Can Help
At Finkelstein & Partners, we have worked with motorcycle accident victims throughout the Syracuse area to help them achieve the compensation they deserve.
We can:
Investigate your claim. Who really caused or contributed to your accident? What compensation do you deserve? Finkelstein & Partners can help evaluate your accident and the circumstances that led to it to help you hold the right parties liable for your injuries.
Help you understand the compensation you deserve. Many motorcycle accident victims have little idea how much compensation they actually deserve for severe injuries sustained because of another driver's reckless actions. Sometimes, insurance companies will try to take advantage of that lack of knowledge. They may, for example, try to get you to accept a low settlement offer—one that does not reflect the compensation you really deserve. Finkelstein & Partners can help you understand the compensation you really deserve and negotiate on your behalf.
When You Need a Syracuse Motorcycle Accident Lawyer
When you suffer an accident in Syracuse, including on our most dangerous intersections, from Buckley Road and Russell Avenue or North Salina Street and Bear Street to Teall Avenue and Burnet Avenue, our personal injury lawyers can help you understand your right to compensation. Contact Finkelstein & Partners today at (315) 453-3053 or fill out the form on our contact page to discuss your case with us and learn more about what we can do for you.