Syracuse Workers' Compensation Attorney
Syracuse Office
108 West Jefferson Street,
Suite 401
Syracuse, NY 13202
315-453-3053

Review Us On Google
Finkelstein & Partners, LLP – Winning Serious Injury Lawsuits Since 1959
Your Trusted Workers' Comp Lawyer, Syracuse, NY
Syracuse is home to major industries like Upstate University Health System and Syracuse University. Many smaller businesses employ thousands of workers here as well. Under New York workers' compensation law, nearly all of them must carry workers' compensation insurance.
If you have suffered a work-related injury or occupational illness in Syracuse, you can obtain medical treatment, payment of your medical bills, and compensation for wage loss through a worker's compensation claim. One of the experienced Syracuse workers' compensation lawyers at Finkelstein & Partners can be of valuable assistance to you with this process.
Since 1959, we have helped injured workers recover the compensation they deserve following a work accident, including through workers' compensation cases. If you are an injured worker who needs workers' compensation benefits or if you already have a workers' compensation issue, don't hesitate to contact us today to learn how a New York workers' compensation lawyer can help.
What Is Workers' Compensation?
Most Syracuse employers must carry no-fault workers' compensation insurance for their employees. The employer's insurer provides injured or ill workers with weekly cash benefits for lost wages and full coverage for all medically necessary treatments due to the work-related injury or illness. Workers' compensation is generally available to sick or injured workers regardless of who was at fault for the situation that caused the injury or illness, with some exceptions.
Who Can Receive Workers' Compensation Benefits in Syracuse?
Most employees in New York are covered by workers' compensation as required by law.
Enterprises excluded from the requirement to carry a workers' compensation policy include:
Sole proprietors
A partnership or corporation with no employees.
A one- or two-person-owned company with those individuals holding all of the stock and offices in the corporation.
In any of these instances, the Syracuse enterprise generally does not have any employees, including leased or borrowed employees, part-time employees, unpaid volunteers including family members, or independent contractors or subcontractors.
What Syracuse Workers' Compensation Benefits Are Available?
There are several benefits available for injured employees through workers' compensation in Syracuse, including:
Medical expenses: Workers' compensation pays for most types of treatments as long as they are medically necessary to treat a work-related illness or workplace injury and are provided by a licensed healthcare provider. The medical care you receive can include medical, dental, surgical, and optometry services, as well as assistive devices such as crutches or a wheelchair and all prescribed medications.
Wage loss: Wage loss benefits become available after you have missed seven days of work due to a work-related injury or illness. Injured or ill workers can receive compensation for lost wages due to being too disabled by their injury or too ill to complete the tasks required for their job. A totally disabled individual may receive two-thirds of his or her average weekly wage (AWW). A partially disabled individual may receive two-thirds of their AWW multiplied by the percentage of disability as determined by the treating physician or an independent medical examiner requested by the insurance provider. Individuals who have suffered a work-related loss of a limb, loss of the use of a limb, or other permanent disability can recover a lump sum payment with an amount determined according to the state's loss of use schedule.
Survivor benefits: If an employee suffers a work-related injury or illness that results in death, his or her family members are entitled to weekly cash benefits equaling two-thirds of the workers' AWW for the 52 weeks before the accident. Workers' comp also provides up to $12,500 for funeral and burial or cremation expenses.
How Can a Workers' Compensation Lawyer Help Me File a Workers' Compensation Claim For Disability Benefits in Syracuse?
If you have suffered an occupational illness or injury in Syracuse, your first order of business should be to seek medical treatment. To have such treatment covered by workers' compensation, you must use a state's workers' compensation board-approved healthcare provider, except in an emergency. Next, you must file all appropriate paperwork and provide the State Board and your employer with the required notifications. You must also inform the provider that the injury or illness is work-related and provide them with your employer's contact information.
You must notify your employer within thirty days of when the injury or illness occurred or was discovered. Failure to file in this time frame will likely result in a denial of your claim. As soon as possible, you should also file an Employee Claim (Form C-3), which you must submit to the New York workers' compensation board. To qualify for benefits, you must provide specific information within certain time limits established by law. To ensure you meet all legal requirements, consider working with a workers' compensation attorney from the start of this process.
Once you notify your employer of your work-related injury or illness, they must notify the insurance provider within ten days of your injury or illness. The insurer then has fourteen days to provide you with a statement of rights, and offer information on any requirements you must meet for obtaining pharmacy or diagnostic services. Within 18 days, the insurer must either begin to pay wage benefits if you have missed more than seven days of work or must notify you that they do not intend to pay the benefits and file a notice of controversy with the state workers' comp board.
You will receive wage loss payments every two weeks until the insurer notifies you if your benefits have been canceled or changed.
Can a Syracuse Workers' Comp Claim be Denied?
Yes, for several reasons:
Your employer or the employer's insurer has reason to believe that your injury was not sustained at work. Workers' comp doesn't cover injuries occurring on your commute to work, nor any injuries sustained while you're running errands on your lunch break unless the errands are within the scope of your employment and you are under the control and direction of your employer when they occur.
You failed to notify your employer of your work-related injury or illness within thirty days, as required by state law.
Your injury occurred while you were intoxicated, under the influence of drugs, or there is reason to believe that you deliberately caused your injury to obtain benefits.
You sought unnecessary treatment or treatment from an unapproved medical provider.
You did not seek medical care or treatment for your injury.
Your employer is disputing your claim.
How Long Will My Syracuse Workers' Compensation Benefits Last?
Generally, the more severe your injuries are, the longer you may receive benefits. However, most Syracuse workers will eventually return to their job when their doctor clears them to do so. When doctors medically clear you to return to work, you will need to notify your employer's workers' compensation insurer and coordinate your return with your employer.
For some individuals, it is satisfactory to return to some type of work, though it often ends up being in a different position or with different duties than what they worked before. Workers' compensation benefits make up a portion of the difference between what the worker's AWW was before the injury or illness and the lesser amount they make upon returning to work.
Medical treatment for your work-related injury will be provided to you for life, even after you make a sufficient recovery to resume work duties. Additionally, workers' compensation can reimburse you for the cost of traveling for treatment and payments you made out-of-pocket for medical costs and prescriptions.
Will My Employer Fire Me for Filing a Workers' Comp Claim?
It is against the law in Syracuse for your employer to fire you for filing a workers' compensation claim. If you are fired, disciplined, or harassed by your employer in retaliation for filing your claim, you can file a claim within two years with the Syracuse District's workers' comp board office. Your employer is also required by the Americans with Disabilities Act (ADA) to make reasonable accommodations for your work-related disabilities and can face consequences for failing to do so. However, it is worth noting that unless you are on leave under the Family Medical Leave Act (FMLA), your employer is not required to hold your job for you.
Unfortunately, even though the law prohibits Syracuse employers from firing an employee in retaliation for a workers' comp claim, some employers use covert tactics to keep such abuse under the radar. Those tactics include coming up with a general performance issue as the reason for the termination or making the work environment so difficult that the employee quits rather than leaving. If you feel you were retaliated against for filing a workers' compensation claim, contact our firm right away so our experienced workers' compensation attorneys can ensure your employer treats you fairly.
How Do I Appeal a Workers' Comp Decision in Syracuse?
If workers' compensation denies your claim, your employer's insurer must state the reasons for the denial, and tell you how to file an appeal and your deadline for appealing the decision. An experienced workers' compensation lawyer from Finkelstein & Partners is ready to assist you in requesting and making your appeal.
Why Can't I Just File a Lawsuit?
We are often asked by injured Syracuse workers if they can sue their employer for negligence—generally speaking, the answer is no. The tradeoff of no-fault workers' compensation, where you don't have to prove liability, is that you lose the right to sue in most cases.
New York's workers' compensation laws only allow an employee to sue an employer under limited circumstances, including:
An employer deliberately caused the injury.
An employer failed to provide workers' compensation coverage, as required by law.
A Syracuse worker may still file a lawsuit where a work-related injury or came from the actions of a third party (not the employer or a coworker).
Examples of how third parties can cause a work-related injury include:
You are a construction worker and your injury was the result of negligence by a contractor or subcontractor.
You were injured at work while on the company elevator due to a maintenance issue caused by the individuals who installed the elevator.
You were a truck driver who was injured in a traffic accident during the normal scope of your employment and another driver's negligence caused the accident.
If your circumstances allow you to file a lawsuit, you can do so while also receiving workers' compensation benefits. However, you might need to pay back your employer's workers' compensation insurer for any medical and wage loss benefits you have already received.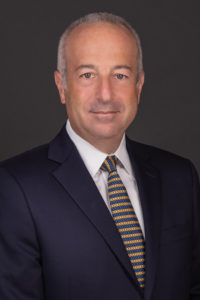 Let Finkelstein & Partners Help You in Your Syracuse Workers' Compensation Case
Many injured Syracuse workers seek treatment for the injury, file a claim, and begin receiving benefits without any issues. However, for others, complexities may arise. This is particularly true when the employer's insurance provider denies a claim. Finkelstein & Partners can provide services to ensure you receive the compensation for your workplace injury that you deserve.
We can:
Review your claim to ensure that you have included all of the required information.
Appeal a negative decision on your claim.
Determine if third-party liability warrants a claim for your work-related injury.
Assist with issues such as employer retaliation and the details of your transition back to work when you have made sufficient recovery to do so.
Guide you through other benefit programs such as SSDI that you can apply for.
Prepare you for your appointment with the independent medical examiner.
Determine why your benefits were delayed or stopped and the process of getting those benefits started up again.
Let the experienced personal injury attorneys from Finkelstein & Partners help you obtain the benefits you deserve. Contact us or call us today at (315) 453-3053 for your free case evaluation.