Syracuse Spinal Cord Injury Attorney
Syracuse Office
108 West Jefferson Street,
Suite 401
Syracuse, NY 13202
315-453-3053

Review Us On Google
Finkelstein & Partners, LLP – Winning Serious Injury Lawsuits Since 1959
When Negligence Changes Your Life
Damage to the spinal cord is a catastrophic injury that brings about major life changes. The spinal cord controls how we move and experience sensation. When you suffer a spinal cord injury, your movement and sensation become limited or —in severe cases —lost forever. The effects spinal cord injuries have on your physical, emotional, and financial well-being are significant and worrisome. Even in our Syracuse community, these injuries may arise from many different kinds of accidents. Spinal cord injury victims should not have to bear these burdens on their own.
If you suffered a spinal cord injury in Syracuse due to someone else's negligence, you may recover compensation to help deal with the expenses and impacts of the injury. At Finkelstein & Partners, our spinal cord injury attorneys can assist you with a claim and lawsuit. Call Finkelstein & Partners, LLP today for a free case evaluation to discuss your case with one of our team members, or contact us online and begin your pursuit of justice in your spinal cord injury case.
Our Record Speaks for Itself, and Our Services Are Affordable
At Finkelstein and Partners, we take personal injury law very seriously and our track record of success demonstrates this. Members of our team have successfully secured millions for accident victims throughout the years. Our firm has a strong record of winning big lawsuits. Since 1959, Finkelstein & Partners has fought for fair settlements and proceeded to trial against reluctant insurance companies when necessary. We know how insurance companies operate and can negotiate to get them to reach a fair settlement offer, or take them to court if they refuse.
Our experience of success includes securing multi-million-dollar recoveries for spinal cord injuries. Spinal cord injuries don't occur in a vacuum, and victims can experience a host of other severe injuries along with their spinal cord injury that makes them deserving of maximum compensation for all of their losses.
Some spinal cord accident victims fear that they cannot afford to hire an attorney. Do not let the fear of possible legal fees prevent you from contacting our team. At Finkelstein & Partners, we understand that spinal cord injuries bring enough upfront costs and will not charge you unless and until we reach a successful outcome in your case. Once we accept a case, we create a retainer agreement that outlines the terms of representing a client. Our fee depends upon our success with the case, whether through obtaining a settlement offer or a court award. In other words, if we do not win, you do not pay.
Knowing that payment is not required upfront, don't hesitate to contact us about your spinal cord injury. We will prioritize you and your needs.
The High Cost of Syracuse Spinal Cord Injuries
A spinal cord injury requires expensive medical care and attention, often for the remainder of a victim's lifetime. Spinal cord injury expenses can exceed $1 million just within the first year, and continue to require hundreds of thousands of dollars of treatment each year going forward.
Spinal cord injury expenses include not only treatment, but impacts and expenses that arise in a person's life because of the new limitations they must live with. Mobility equipment like that of a power chair is helpful yet requires costly home modifications and frequent replacements due to wear. Modifications to currently owned vehicles or the purchase of a new, wheelchair-accessible vehicle are unexpected and expensive costs.
Medical recovery for the spinal cord injury you or your loved one suffered requires your full attention, without needing to worry about whether you can afford it. A Syracuse spinal cord injury lawyer from our team can fight to secure the maximum compensation possible in your case to cover all the expenses you have incurred and will incur in the future.
Compensation for Your Syracuse Spinal Cord Injury
You might recover compensation for your Syracuse spinal cord injury via settlement or a court award. Most cases begin with out-of-court negotiations with a defendant's insurance company. Negotiating outside of court is not always successful, as insurance companies generally seek to pay as little as possible and might refuse to make a fair settlement offer.
For a fair settlement offer, we at Finkelstein & Partners will typically determine whether or not it is sufficient to cover the expenses our Syracuse spinal cord injury clients are likely to incur, including:
Medical expenses: To cover lengthy hospital stays immediately following the accident, subsequent surgeries, and ongoing treatment and rehabilitation.
Lost wages: There is no quick recovery from a spinal cord injury, delaying many from returning to work for an extended time, possibly indefinitely, resulting in many cases in total loss of a victim's means of income. This may include potential future earnings, particularly if the spinal cord injury leaves a victim unable to ever return to work.
Pain and suffering: Spinal cord injuries are physically and emotionally painful. Victims deserve compensation for the mental anguish, physical pain, and distress these life-altering injuries invariably cause.
How a Spinal Cord Injury Lawyer Protects Your Best Interests
The financial stress that follows a spinal cord injury can keep you awake at night. An inability to rest can affect your body's ability to heal, delaying your recovery time. The last thing you should have to worry about after a spinal cord injury is whether the responsible parties will fairly compensate you. You have plenty enough to handle focusing on taking care of your body.
Still, an insurance adjuster is likely to contact you soon after a Syracuse spinal cord injury accident. Victims should be wary not to fall for high-pressure tactics designed to confuse and overwhelm. Insurance companies want to close your claim quickly—generally before an accident victim has a chance to hire a lawyer. Some victims accept an insurance company's initial settlement offer believing it will quickly solve their problems. However, victims quickly find out the amount they agreed to can't cover their expenses.
An experienced Syracuse spinal cord injury lawyer can protect your best interests by handling insurance companies and securing fair financial recovery for you while you heal. Your spinal cord injury leaves you no time to deal with insurance adjusters.
At Finkelstein & Partners, we want to help you fight for fair compensation. We protect accident victims from insurance companies who attempt to pay as little as possible for damages. Once you partner with us, we can help balance the scales with the full panoply of services a lawyer can provide. This includes not only negotiating with insurance companies, but filing a lawsuit, conducting an investigation of the accident and collecting evidence and witnesses, and taking the case to trial if the defendant refuses to agree to a fair settlement.
The Statute of Limitations—Your Time to File a Claim is Limited
All Syracuse spinal cord injury claims are subject to New York's statute of limitations for filing cases. This means you must file a spinal cord injury lawsuit within three years from the date of the accident, or forgo your right to recovery.
The moment you or a loved one suffered a spinal cord injury, the compensation clock starts ticking. At the same time, a spinal cord injury is a catastrophic injury that comes with a high emotional, physical, psychological, and financial cost, all of which cause stress and mayhem for an indefinite time following the accident. Start investigating your legal options for recovery as soon as possible so that you make sure to leave yourself enough time to file within the statute of limitations. But, with everything you need to deal with following these injuries, victims often put off considering their legal options.
A spinal cord injury victim should not have to worry about another thing. That's where we come in. While you recover, Finkelstein and Partners can gather evidence, contact insurance companies, and make all the necessary preparations to file a lawsuit in a timely fashion.
Common Causes of Syracuse Spinal Cord Injuries
Among the most common causes of Syracuse spinal cord injuries are motor vehicle accidents, regardless of the kind of vehicle one may have around them. The spinal cord is intricate but at times sensitive, and even the sturdiest of vehicles cannot always protect drivers from injury to the spinal cord. Negligent drivers are sometimes responsible for an accident victim's injuries and the damages that result. A spinal cord injury is possible in accidents:
Whether your spinal cord injury occurred while you were walking along the Onondaga Lake Parkway or driving a busy Syracuse street, we can help you fight for compensation. You can rest assured our experienced attorneys can identify the critical facts in your vehicle accident case to hold responsible parties liable while you rest, recover, and adjust to major life changes.
Spinal cord injuries may also result from other types of Syracuse accidents including:
Slip and fall accidents
Construction accidents
Medical malpractice
Defective products
At Finkelstein & Partners, LLP we are experienced in investigating spinal cord injuries and can identify all potential causes in the often complex circumstances leading to them. We can identify causes by reviewing police reports, accident scene photographs, and witness statements.
Examples of Negligence and Liability in Syracuse Spinal Cord Injury Cases
Once you've identified all causes of your spinal cord injury, the next step in pursuing compensation is to establish the negligence or recklessness of the defendant parties. This requires showing that a defendant failed to exercise the same level of care a reasonable person would have under similar circumstances.
No matter how careful you are, someone else may fail to do their part and cause an accident leading to a spinal cord injury.
Examples of negligence that may result in a spinal cord injury and grounds to bring a claim include:
Motor vehicle accidents: A driver's license is a privilege that comes with responsibility. Aggressive, drunk, or distracted drivers risk losing control of their vehicle and causing devastating accidents. These unsafe driving practices are illegal and negligent, establishing a basis for spinal cord injury victims to recover compensation.
Slip and fall accidents: A negligent property owner may face liability for a spinal cord injury in a slip and fall accident. A property with uneven or wet floors, or stairs with no handrails are examples of preventable hazards that can result in spinal cord injury accidents. Failure to address these hazards is negligent, and the property owner or occupant may be held liable for resulting injuries.
Construction accidents: Spinal cord injuries can easily occur on construction sites, from falls from scaffolding to getting caught between heavy equipment. Construction companies have an especially high duty to prevent and warn of hazards that could lead to such accidents.
These are a few examples of kinds of negligence that may result in spinal cord injuries. If you are unsure whether an accident you experienced resulted from someone else's negligence, don't hesitate to contact the personal injury lawyers at Finkelstein & Partners, LLP, to discuss the particular circumstances of your case.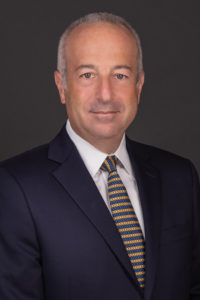 Contact Finkelstein & Partners, LLP Today
Your life changed in an instant due when another's wrongdoing resulted in one of the most severe injuries the human body can incur. Spinal cord injuries are serious, expensive injuries, and victims deserve compensation to address them.
Obtaining recovery through negotiation with a defendant or legal recourse, though, is often a difficult process. But, at Finkelstein and Partners, we know the ins and outs of these cases—our experience can give you a better chance of recovering maximum compensation in a minimal amount of time.
As a local firm that calls Syracuse home, Finkelstein & Partners is ready to serve Syracuse spinal court accident victims. Contact us today at (315) 453-3053 to pursue justice.