Syracuse Medical Malpractice Attorney
Syracuse residents should rely on their doctors and other healthcare providers for reliable, sound medical advice and treatment. No matter the size or specialty of the provider, from large facilities that provide a wide array of services like Upstate University Hospital, to private, specialty medical practices in residential areas like Eastwood and Fairmount, the expectation that medical professionals will do no harm undergirds every doctor-patient relationship.
That is why injuries and illnesses feel especially devastating for patients when they result from a healthcare provider's preventable mistake. Victims of medical malpractice in Syracuse, and families of patients who die because of them, deserve compensation. Finkelstein & Partners LLP can help. Contact us today to learn how.
About Us
The law firm of Finkelstein & Partners was founded in 1959 to help people injured by someone else's wrongdoing secure compensation for their injuries and losses.
Now in our sixth decade, we remain committed to fighting for our injured clients, and to pursuing efficient, effective legal action that gets them the money they deserve. With a staff of 85 lawyers and 170 paraprofessionals, and multiple locations throughout Upstate New York and the surrounding regions, we have the skills, dedication, and resources to take on even the most complicated medical malpractice cases.
Over our years of practice, we have achieved settlements, judgments, and jury awards totaling tens of millions of dollars.
Our notable results in medical malpractice cases include:
Our past successes do not guarantee future results in Syracuse medical malpractice cases. They do, however, give our clients the confidence of knowing that their lawyers have the base of knowledge, experience, and resources to hold medical professionals accountable for making harmful, costly mistakes that injure patients.
Do You Have a Medical Malpractice Claim?
Medical malpractice occurs when a patient suffers harm due to the wrongful acts or omissions of a doctor, nurse, pharmacist, or other health care professional. Typically, those wrongful actions consist of errors in diagnosis, treatment decisions, and performance of medical procedures and related tasks.
Not all mistakes by Syracuse medical providers amount to malpractice, however.
Under New York law, a patient only has a claim for damages against a medical provider for malpractice if:
A relationship existed between the healthcare professional and the patient. This relationship begins when a physician affirmatively acts in a patient's case by either diagnosing, treating, or agreeing to take care of the patient, and the patient agrees to treatment.
The healthcare professional's services fell short of the minimum standard of care. The law holds medical professionals to minimum standards of patient care and treatment, defined as the level of care and treatment a reasonably prudent medical professional would provide to a similar patient under similar circumstances. For a medical malpractice claim to exist, the medical provider must have fallen short of this standard.
The violation of the standard of care resulted in an injury. It is not enough, however, to establish that a healthcare professional violated the standard of care in treating a patient. A medical malpractice claim exists only if the evidence shows that the violation also caused identifiable harm to the patient.
The harm resulted in damages. As a practical matter, a medical malpractice claim also requires evidence that the injured patient suffered real, tangible damages, which may consist of a combination of physical, emotional, or financial harms.
It is easier to write down these requirements for a Syracuse medical malpractice claim than it is to analyze how they apply in the unique circumstances of a medical injury. To find out how these requirements figure into harm you suffered after receiving medical care in Syracuse, contact Finkelstein & Partners today for a free consultation with an experienced medical malpractice attorney.
Examples of Medical Malpractice in Syracuse
Medical malpractice can take numerous forms.
Common examples include:
Performing unnecessary surgeries, procedures, or tests.
Failing to perform necessary surgeries, procedures, or tests.
Making harmful mistakes while performing surgeries, procedures, or tests, such as cutting a nerve or major blood vessel.
Performing surgeries on the wrong part of the patient's body.
Leaving surgical implements or foreign materials inside a patient's body after surgery.
Failing to diagnose a condition that will worsen if left untreated, such as cancer or a heart attack.
Failing to provide appropriate follow-up care.
Administering improper medication or dosages.
Discharging a patient from the hospital prematurely.
Failing to take or correctly record a patient's medical history or information about the patient's care.
Committing errors in connection with childbirth that result in birth injuries such as cerebral palsy, shoulder dystocia, or uncontrolled maternal bleeding.
This is not a complete list, of course, but merely some examples of how medical malpractice can happen in Syracuse. The medical malpractice team at Finkelstein & Partners encourages you to contact us for a free consultation in any circumstance in which you or a loved one suffered an unexpected, negative health outcome after seeking care and treatment from a Syracuse medical professional.
We cannot guarantee that you will have a medical malpractice case by speaking with us, but we can assure you that we have the knowledge and experience necessary to identify actionable instances of medical malpractice when they have occurred.
Who Can You Sue for Medical Malpractice in Syracuse?
A wide array of Syracuse medical professionals may face legal liability for committing malpractice that harmed a patient.
They include:
Medical and Osteopathic Doctors (M.D. and D.O.);
Physician's Assistants (P.A.);
Registered Nurses (R.N.) and Nurse Practitioners;
Surgical technicians;
Pharmacists;
Mental health care providers; and
Employers of all of the above, including hospitals, health care organizations, urgent care centers, and private medical practices.
This, too, is only an incomplete list. In general, any healthcare professional subject to licensure requirements may face liability for medical malpractice.
The Statute of Limitations for a Medical Malpractice Claim in Syracuse
The statute of limitations is a law that sets a deadline for filing a lawsuit for damages. Missing the deadline set by the statute of limitations typically results in the loss of rights to receive compensation for an injury.
In New York, the general statute of limitations for medical malpractice is two years and six months from the date of the harmful act or omission, or the last date of continuous treatment of the patient who suffered harm, except:
When the harm involves leaving a foreign object in a patient's body, the claim must be filed within one year of the date the patient found the object or within one year of when a reasonable person could have discovered it;
When the harm involves misdiagnosis of cancer, the claim must be filed within two years, six months of learning of the misdiagnosis;
When you suffer harm as a minor, you have until the earlier of two years, six months from your eighteenth birthday, or ten years from the date of the injury, to file a claim;
When the patient who suffered harm is not sane, the patient has until the earlier of two years, six months from the insanity being cured, or ten years from the date of the injury, to file a claim; and
When the medical malpractice results in a wrongful death, the deceased patient's estate or personal representative has two years from the date of death to file a wrongful death lawsuit.
These rules can get complicated. That is why, at Finkelstein & Partners, we encourage you to seek the advice of an experienced medical malpractice lawyer as soon as you become aware of any injury, illness, or other negative health outcome that you believe may result from substandard medical care you received in Syracuse.
When it comes to medical malpractice cases, it is far better to talk to a lawyer too soon, than to talk to one too late.
Potential Damages in a Syracuse Medical Malpractice Lawsuit
Syracuse victims of medical malpractice may have the right to receive compensation for their injuries, which lawyers generally divide into three categories: economic damages, non-economic damages, and punitive damages.
Economic damages involve actual and measurable monetary losses that result from the harm caused by medical malpractice.
They may include:
Medical expenses from treating the injury, illness, or health complication caused by malpractice, such as current and future costs of hospitalizations, corrective surgeries, and medications.
Lost wages from missing work while recuperating;
Lost earning capacity due to a medical condition that limits the ability to work in the future;
Other out-of-pocket costs arising from the harm done by medical malpractice, such as the cost of at-home nursing care, rehabilitative therapy, and services to assist with daily activities like transportation or keeping house.
Non-economic damages consist of the other, more-subjective losses that flow from an injury, illness, or health complication, such as:
Pain and suffering;
Emotional anguish;
Loss of companionship ;
Loss of consortium;
Loss of enjoyment of life;
Loss of a limb; and
Scarring and disfigurement.
Punitive damages punish an at-fault medical provider for especially extreme or outrageous actions that harm a patient and deter any such actions in the future. Courts award these damages in exceptional cases where the provider acted with a brazen disregard for a patient's health, safety, or rights.
How Finkelstein & Partners Helps Syracuse Medical Malpractice Victims
Patients in Syracuse often understandably struggle to know what they can or should do when they suspect a medical professional's mistake harmed them or a loved one. They may feel hesitant about challenging a doctor's decisions. They may worry that their or their loved one's medical needs will go unmet if they speak out. Oftentimes, they simply have too much on their plate just in dealing with an illness, injury, or health complication to think about where to turn for help.
At Finkelstein & Partners in Syracuse, we understand how challenging and upsetting it can feel to realize a healthcare professional may have caused harm to you or a loved one.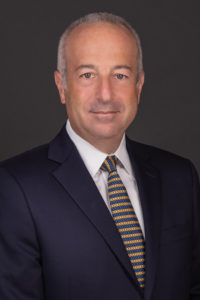 We encourage patients and their families to reach out to us with their concerns, however, because we have the skill, experience, and resources to:
Investigate potential medical errors by collecting a patient's medical records, referring a patient to a different provider for a second opinion, and comparing the care the patient received to the appropriate standard of care for their condition in Syracuse.
Obtain a certificate of merit from a medical expert who can affirm our conclusion that a patient has suffered harm from an incident of medical malpractice in Syracuse.
When applicable, take other procedural steps to preserve a patient's rights to seek compensation for malpractice, such as when in cases of medical malpractice at a state-run hospital.
Prepare legal filings that comply with New York laws on pursuing medical malpractice cases, to ensure that a case will not be dismissed by a court for non-compliance with technical rules.
Negotiate with defense lawyers and medical malpractice insurance carriers representing the at-fault healthcare providers, seeking a settlement of our client's medical malpractice claim that provides our client with compensation adequate to meet our client's current and future medical and financial needs.
Go to trial, when necessary, to press our client's medical malpractice claim in a Syracuse-area court, seeking an appropriate judgment or jury verdict as a remedy for our client's injuries and losses.
Experienced, Compassionate Syracuse Medical Malpractice Lawyers
If you or a loved one suffered any type of negative health outcome—an injury, an illness, or a health complication—after receiving medical care in Syracuse, then do not wait to seek the advice of a skilled medical malpractice attorney to learn about your rights. You may have a limited amount of time to act to secure compensation.
Contact Finkelstein & Partners today or call our Syracuse office at (315) 453-3053 for your free consultation with an experienced, caring, personal injury attorney.
Syracuse
108 West Jefferson Street,
Suite 401
Syracuse, NY 13202
315-453-3053

Review Us On Google
Finkelstein & Partners, LLP – Winning Serious Injury Lawsuits Since 1959