Syracuse Medical Malpractice Attorney
Syracuse Office
108 West Jefferson Street,
Suite 401
Syracuse, NY 13202
315-453-3053

Review Us On Google
Finkelstein & Partners, LLP – Winning Serious Injury Lawsuits Since 1959
Syracuse residents should rely on their doctors and other healthcare providers for reliable, sound medical advice and treatment. No matter the size or specialty of the provider, from large facilities that provide a wide array of services like Upstate University Hospital, to private, specialty medical practices in residential areas like Eastwood and Fairmount, the expectation that medical professionals will do no harm undergirds every doctor-patient relationship.
That is why injuries and illnesses feel especially devastating for patients when they result from a healthcare provider's preventable mistake. Victims of medical malpractice in Syracuse, and families of patients who die because of them, deserve compensation. Finkelstein & Partners LLP can help. Contact us today to learn how.
About Us
The law firm of Finkelstein & Partners was founded in 1959 to help people injured by someone else's wrongdoing secure compensation for their injuries and losses.
Now in our sixth decade, we remain committed to fighting for our injured clients, and to pursuing efficient, effective legal action that gets them the money they deserve. With a staff of 85 lawyers and 170 paraprofessionals, and multiple locations throughout Upstate New York and the surrounding regions, we have the skills, dedication, and resources to take on even the most complicated medical malpractice cases.
Over our years of practice, we have achieved settlements, judgments, and jury awards totaling tens of millions of dollars.
Our notable results in medical malpractice cases include:
Our past successes do not guarantee future results in Syracuse medical malpractice cases. They do, however, give our clients the confidence of knowing that their lawyers have the base of knowledge, experience, and resources to hold medical professionals accountable for making harmful, costly mistakes that injure patients.
Do You Have a Medical Malpractice Claim?
Medical malpractice occurs when a patient suffers harm due to the wrongful acts or omissions of a doctor, nurse, pharmacist, or other health care professional. Typically, those wrongful actions consist of errors in diagnosis, treatment decisions, and performance of medical procedures and related tasks.
Not all mistakes by Syracuse medical providers amount to malpractice, however.
Under New York law, a patient only has a claim for damages against a medical provider for malpractice if:
A relationship existed between the healthcare professional and the patient. This relationship begins when a physician affirmatively acts in a patient's case by either diagnosing, treating, or agreeing to take care of the patient, and the patient agrees to treatment.
The healthcare professional's services fell short of the minimum standard of care. The law holds medical professionals to minimum standards of patient care and treatment, defined as the level of care and treatment a reasonably prudent medical professional would provide to a similar patient under similar circumstances. For a medical malpractice claim to exist, the medical provider must have fallen short of this standard.
The violation of the standard of care resulted in an injury. It is not enough, however, to establish that a healthcare professional violated the standard of care in treating a patient. A medical malpractice claim exists only if the evidence shows that the violation also caused identifiable harm to the patient.
The harm resulted in damages. As a practical matter, a medical malpractice claim also requires evidence that the injured patient suffered real, tangible damages, which may consist of a combination of physical, emotional, or financial harms.
It is easier to write down these requirements for a Syracuse medical malpractice claim than it is to analyze how they apply in the unique circumstances of a medical injury. To find out how these requirements figure into harm you suffered after receiving medical care in Syracuse, contact Finkelstein & Partners today for a free consultation with an experienced medical malpractice attorney.
Examples of Medical Malpractice in Syracuse
Medical malpractice can take numerous forms.
Common examples include:
Performing unnecessary surgeries, procedures, or tests.
Failing to perform necessary surgeries, procedures, or tests.
Making harmful mistakes while performing surgeries, procedures, or tests, such as cutting a nerve or major blood vessel.
Performing surgeries on the wrong part of the patient's body.
Leaving surgical implements or foreign materials inside a patient's body after surgery.
Failing to diagnose a condition that will worsen if left untreated, such as cancer or a heart attack.
Failing to provide appropriate follow-up care.
Administering improper medication or dosages.
Discharging a patient from the hospital prematurely.
Failing to take or correctly record a patient's medical history or information about the patient's care.
Committing errors in connection with childbirth that result in birth injuries such as cerebral palsy, shoulder dystocia, or uncontrolled maternal bleeding.
This is not a complete list, of course, but merely some examples of how medical malpractice can happen in Syracuse. The medical malpractice team at Finkelstein & Partners encourages you to contact us for a free consultation in any circumstance in which you or a loved one suffered an unexpected, negative health outcome after seeking care and treatment from a Syracuse medical professional.
We cannot guarantee that you will have a medical malpractice case by speaking with us, but we can assure you that we have the knowledge and experience necessary to identify actionable instances of medical malpractice when they have occurred.
Who Can You Sue for Medical Malpractice in Syracuse?
A wide array of Syracuse medical professionals may face legal liability for committing malpractice that harmed a patient.
They include:
Medical and Osteopathic Doctors (M.D. and D.O.);
Physician's Assistants (P.A.);
Registered Nurses (R.N.) and Nurse Practitioners;
Surgical technicians;
Pharmacists;
Mental health care providers; and
Employers of all of the above, including hospitals, health care organizations, urgent care centers, and private medical practices.
This, too, is only an incomplete list. In general, any healthcare professional subject to licensure requirements may face liability for medical malpractice.
The Statute of Limitations for a Medical Malpractice Claim in Syracuse
The statute of limitations is a law that sets a deadline for filing a lawsuit for damages. Missing the deadline set by the statute of limitations typically results in the loss of rights to receive compensation for an injury.
In New York, the general statute of limitations for medical malpractice is two years and six months from the date of the harmful act or omission, or the last date of continuous treatment of the patient who suffered harm, except:
When the harm involves leaving a foreign object in a patient's body, the claim must be filed within one year of the date the patient found the object or within one year of when a reasonable person could have discovered it;
When the harm involves misdiagnosis of cancer, the claim must be filed within two years, six months of learning of the misdiagnosis;
When you suffer harm as a minor, you have until the earlier of two years, six months from your eighteenth birthday, or ten years from the date of the injury, to file a claim;
When the patient who suffered harm is not sane, the patient has until the earlier of two years, six months from the insanity being cured, or ten years from the date of the injury, to file a claim; and
When the medical malpractice results in a wrongful death, the deceased patient's estate or personal representative has two years from the date of death to file a wrongful death lawsuit.
These rules can get complicated. That is why, at Finkelstein & Partners, we encourage you to seek the advice of an experienced medical malpractice lawyer as soon as you become aware of any injury, illness, or other negative health outcome that you believe may result from substandard medical care you received in Syracuse.
When it comes to medical malpractice cases, it is far better to talk to a lawyer too soon, than to talk to one too late.
Potential Damages in a Syracuse Medical Malpractice Lawsuit
Syracuse victims of medical malpractice may have the right to receive compensation for their injuries, which lawyers generally divide into three categories: economic damages, non-economic damages, and punitive damages.
Economic damages involve actual and measurable monetary losses that result from the harm caused by medical malpractice.
They may include:
Medical expenses from treating the injury, illness, or health complication caused by malpractice, such as current and future costs of hospitalizations, corrective surgeries, and medications.
Lost wages from missing work while recuperating;
Lost earning capacity due to a medical condition that limits the ability to work in the future;
Other out-of-pocket costs arising from the harm done by medical malpractice, such as the cost of at-home nursing care, rehabilitative therapy, and services to assist with daily activities like transportation or keeping house.
Non-economic damages consist of the other, more-subjective losses that flow from an injury, illness, or health complication, such as:
Pain and suffering;
Emotional anguish;
Loss of companionship ;
Loss of consortium;
Loss of enjoyment of life;
Loss of a limb; and
Scarring and disfigurement.
Punitive damages punish an at-fault medical provider for especially extreme or outrageous actions that harm a patient and deter any such actions in the future. Courts award these damages in exceptional cases where the provider acted with a brazen disregard for a patient's health, safety, or rights.
How Finkelstein & Partners Helps Syracuse Medical Malpractice Victims
Patients in Syracuse often understandably struggle to know what they can or should do when they suspect a medical professional's mistake harmed them or a loved one. They may feel hesitant about challenging a doctor's decisions. They may worry that their or their loved one's medical needs will go unmet if they speak out. Oftentimes, they simply have too much on their plate just in dealing with an illness, injury, or health complication to think about where to turn for help.
At Finkelstein & Partners in Syracuse, we understand how challenging and upsetting it can feel to realize a healthcare professional may have caused harm to you or a loved one.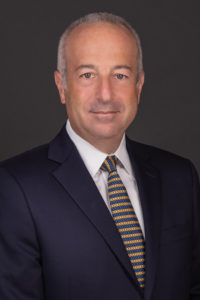 We encourage patients and their families to reach out to us with their concerns, however, because we have the skill, experience, and resources to:
Investigate potential medical errors by collecting a patient's medical records, referring a patient to a different provider for a second opinion, and comparing the care the patient received to the appropriate standard of care for their condition in Syracuse.
Obtain a certificate of merit from a medical expert who can affirm our conclusion that a patient has suffered harm from an incident of medical malpractice in Syracuse.
When applicable, take other procedural steps to preserve a patient's rights to seek compensation for malpractice, such as when in cases of medical malpractice at a state-run hospital.
Prepare legal filings that comply with New York laws on pursuing medical malpractice cases, to ensure that a case will not be dismissed by a court for non-compliance with technical rules.
Negotiate with defense lawyers and medical malpractice insurance carriers representing the at-fault healthcare providers, seeking a settlement of our client's medical malpractice claim that provides our client with compensation adequate to meet our client's current and future medical and financial needs.
Go to trial, when necessary, to press our client's medical malpractice claim in a Syracuse-area court, seeking an appropriate judgment or jury verdict as a remedy for our client's injuries and losses.
Syracuse Medical Malpractice FAQ
According to U.S. News & World Report's rankings of high-performing medical facilities, the top hospital in Syracuse is St. Joseph's Health Hospital. It's the 17th best in New York, specializing in cardiac care, cancer, diabetes, gastroenterology, geriatrics, neurology, orthopedics, pulmonology, and urology.
Even at a highly ranked hospital like St. Joseph's, though, errors can happen. All medical care staff and doctors have a legal responsibility to provide care meeting certain standards to protect patients from harm. When they fail to do so, they may owe you compensation for any harm that results.
If a medical error injured you in Syracuse, you could file a medical malpractice case. An experienced Syracuse medical malpractice lawyer from Finkelstein & Partners can assist. Medical malpractice cases are highly complex, and victims are likely to have many questions about the process. Here are the answers to some commonly asked questions about Syracuse medical malpractice cases.
What constitutes medical malpractice in Syracuse?
What constitutes medical malpractice in Syracuse revolves around a healthcare professional's duty of care. While there is no concrete definition of what the standard of care is, the term generally refers to the actions that a reasonable healthcare professional would take in a given set of circumstances to prevent undue harm to the patient.
In other words, medical malpractice is negligence by a medical provider that results in injury or death that could have been prevented had the medical provider acted in accordance with their duty of care.
Some examples of the types of medical errors that can give rise to a medical malpractice claim include:
Diagnosis errors, including misdiagnosis, missed diagnosis, and delayed diagnosis
Prescription errors, such as providing the wrong medication to a patient or the wrong dosage
Surgical errors, including wrong-patient surgery, wrong-site surgery, anesthesia errors, and cases in which a surgical tool or sponge is left inside a patient's body cavity
Birth injuries, including failure to provide a C-section when medically necessary or failure to properly monitor the newborn for complications
Discharge errors, such as premature discharge or failure to provide adequate follow-up instructions
Failure to fully disclose all known risks of a procedure or a treatment, if disclosing those risks would have resulted in the patient choosing an alternative treatment
How do I obtain compensation for medical malpractice?
Individuals seeking compensation for the expenses and psychological impacts they incurred as a result of a medical error can do so by filing a medical malpractice claim. Bringing a claim often involves filing with an insurer and possibly also filing a lawsuit in civil court. In either case, the claimant seeks to show that the defendant medical care provider violated their duty of care, thus that the victim should be compensated for the expenses and impacts they are claiming.
To file a medical malpractice claim in Syracuse, you must first obtain a certificate of merit. What this means is that, before you can file your claim in court, you must have a medical professional review your claim and attest that it merits the filing of a lawsuit. The professional must be licensed to practice medicine and have experience in the type of medical care that was involved in your malpractice claim. If the claimant fails to obtain this certificate of merit before filing the lawsuit, they have 90 days to do so or to file a declaration that they have made a good-faith effort to get the certificate but have been unable to get a medical professional's consultation.
How long do I have to file a Syracuse medical malpractice claim?
The statute of limitations for Syracuse medical malpractice cases is generally two years and six months from the date of the injury. However, if the claim involves a foreign object that was left inside the body cavity after surgery, the law provides an additional year after the discovery of the foreign object to file a claim. Individuals who were injured as a result of medical malpractice when they were minors have three years from the day they turn 18 to file a claim.
What kind of compensation can I recover in a Syracuse medical malpractice claim?
Syracuse medical malpractice claimants can seek the recovery of both economic and non-economic damages. These terms refer to different kinds of expenses and impacts an injury victim has suffered.
Some commonly claimed damages in Syracuse medical malpractice cases include:
Medical expenses associated with discovering and treating the injury that was caused by a healthcare provider's error
Lost wages, if your injury causes you to miss work
Loss of future earning capacity, if your injury results in permanent disabilities that impair your earning capacity
Physical pain and suffering
Emotional distress
My doctor apologized to me for the outcome of my surgery. Does that make him liable?
While other states have provisions in their laws regarding how a physician's apology will affect a medical malpractice claim, New York's laws do not.
A study from The Journal of the American Academy of Psychiatry and the Law indicated that the apology of a doctor often reduces the risk of a plaintiff filing a claim, but only if it contains:
The acknowledgment of harm
Evidence of remorse
The offer to repair any damages
The promise of behavioral change
One theory in the medical community is that an apology and disclosure of errors is considerate of a patient's right to make their own healthcare decisions while armed with all the information necessary to understand why they are suffering from a medical condition, even if that information includes the fact that the condition was the result of a medical error.
How do I prove medical malpractice in Syracuse?
To prove medical malpractice in Syracuse, you must establish these elements in your case:
A provider-patient relationship existed. This means you can only file a claim if you were a patient of the provider.
The provider failed to uphold the standard of care when treating you.
This failure resulted in an error that caused you to sustain an injury.
The injury caused you to incur expenses and impacts on your quality of life.
When can a hospital be held liable for a mistake made by a doctor?
If the medical care worker who injured you is an employee of a hospital, the hospital may bear vicarious liability for an employee's injurious actions. Many doctors, however, work as independent contractors with hospital privileges. In such cases, you would seek compensation from the doctor's malpractice policy, not the hospital's.
I had a bad outcome in a medical procedure. Can I file a Syracuse medical malpractice claim?
A bad outcome alone does not constitute medical malpractice in Syracuse, as bad outcomes are an accepted risk of procedures and can occur even if no errors were made during the procedure. The medical care provider could have prevented the bad outcome with due care.
Examples include:
A doctor failed to inform you of all the known risks of the procedure as a reasonable provider would, and if a reasonable patient in similar circumstances had been informed of the risks, they might have opted for an alternative.
The bad outcome resulted from the doctor's mistake, such as a failure to correctly read scans or interpret laboratory findings, or a failure to provide proper follow-up care.
Can nurses be liable for medical malpractice in Syracuse?
Because the nurse is an employee of the hospital, a hospital or clinic employing them would generally bear liability for their errors. In some cases, if a physician supervised the nurse and could prevent the error, the doctor can also face liability for the error.
The mistakes nurses can make that could give rise to a medical malpractice claim include:
Failing to adequately monitor a patient's vital signs
Failing to enter information into a patient's chart
Administering the wrong type or amount of medication
Failing to report a patient's symptoms or complaints to a doctor
Failing to respond promptly to a patient's call for assistance
I signed a consent form before my surgery. Does this relieve the doctor of all liability?
Generally, no. Providing consent for a doctor to perform a medical procedure or even signing the form that you understand the risks in the procedure does not relieve them of liability.
In addition to doctors, nurses, and hospitals, who else can be subject to a Syracuse medical malpractice claim?
Any licensed healthcare professional can be subject to a Syracuse medical malpractice claim. Besides hospitals, doctors, and nurses, other providers who are legally required to provide patients with a standard of care include: surgeons, anesthetists, dentists, chiropractors, and certified nurse's assistants.
Is there a cap on the damages a person can receive in a Syracuse medical malpractice claim?
While some states limit the damages that a claimant can recover in a medical malpractice case, New York does not place caps on damages in this type of claim.
In addition to liability for the actions of staff, are there other reasons a hospital would be sued for medical malpractice in Syracuse?
Yes, many issues can create hospital liability in malpractice cases, including:
Failing to verify that the providers hired to provide care to patients at the facility are properly licensed
Failing to terminate employees who do not adhere to the hospital's safety policies or are found to be incompetent
Failing to establish adequate patient safety protocols
Being understaffed or having too few providers to adequately handle the needs of all patients
Mislabeled medication
Violating patient confidentiality or mishandling patient records
Do I have to pay taxes on the medical malpractice award I receive?
The Internal Revenue Service (IRS) does not consider compensatory damages from your Syracuse medical malpractice claim income and does not tax it.
However, the exceptions to this rule include:
Punitive damages. Courts award punitive damages in rare cases, not as compensation for an injury, but rather to financially punish a defendant for exhibiting disregard for safety. Because these damages do not compensate for expenses or impacts, the IRS taxes them.
Any itemized deduction you took in previous years for your medical expenses may result in a tax liability if you later receive compensation that covers those medical expenses.
How can an attorney help me with my Syracuse medical malpractice claim?
This piece has covered just the basics of bringing a medical malpractice claim. These cases are complex and time-consuming, and can be more of a burden than a victim of medical malpractice is ready to handle on their own. Fortunately, they need not face the burden alone, by hiring an experienced Syracuse medical malpractice attorney.
An attorney will know how medical malpractice claims work in New York and the evidence needed to prove your claim.
An attorney can provide many services to assist you in your pursuit of compensation for your injury, including:
Estimating the value to your claim
Determining potentially liable parties and associated insurance resources
Negotiating with the at-fault party's insurance provider
Seeking a medical review of your claim
Filing a complaint and other legal documents necessary to bring a lawsuit in court
Collecting and organizing the necessary evidence to show not only how the injury occurred, but how it has financially and emotionally impacted your life
Assistance collecting your settlement or award
Don't try handling your Syracuse medical malpractice claim on your own. Even if you obtain a settlement on your own, it is likely to net far less than what you could have recovered with the help of an attorney.
Experienced, Compassionate Syracuse Medical Malpractice Lawyers
If you or a loved one suffered any type of negative health outcome—an injury, an illness, or a health complication—after receiving medical care in Syracuse, then do not wait to seek the advice of a skilled medical malpractice attorney to learn about your rights. You may have a limited amount of time to act to secure compensation.
Contact Finkelstein & Partners today or call our Syracuse office at (315) 453-3053 for your free consultation with an experienced, caring, personal injury attorney.