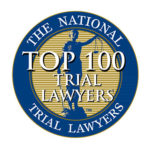 Do you suspect that your loved one is suffering neglect or abuse in their nursing home? The attorneys at Finkelstein & Partners will fight for your rights so that your loved one is able to receive the treatment they deserve.
What is nursing home abuse, what are the most common types of abuse in a nursing homes?
PHYSICAL ABUSE including unnecessary physical or forced restraint, hitting, choking, or over-medicating patients.
NEGLECT occurs when the nursing home fails to meet the resident's basic needs such as nutrition, hydration, safety and hygiene.
SEXUAL ABUSE occurs when a member of the nursing home staff, or when other patients engage in a sexual act with a non-consenting patient. This can also include sexual advances or comments.
ABANDONMENT is another form of abuse that occurs when the resident is left alone without any treatment, support or contact with medical staff.
What to look for:
Weight loss or loss of appetite
Bruises, cuts, scrapes, burns, sores or infections
Signs of mental anguish, depression, mood swings
Changes in behavior
Sleep deprivation
Loss of interest in activities
In The News
"The reason why neglect happens in nursing homes is executives make business decisions that result in the frontline workers not having the tools – in nursing homes, the manpower – to deliver the services those workers are trained to deliver."
– Andrew G Finkelstein
Are You Aware of the 4 Stages of Bed Sores?
Bed sores are caused by prolonged pressure, which results in an injury to the skin and underlying tissue. While bedsores can occur in any area of the body that is exposed to pressure, the most common locations for bedsores are the back, buttocks and heels. Types of bed sores can range from mild reddening of the skin to severe tissue damage that extends into the muscle and bone. Pressure sores are described in four stages:
Stage 1: The sore is not an open wound. The skin appears reddened and does not blanch when you press on it .
Stage 2: The skin breaks open, or forms an ulcer, which is usually tender and painful. The sore begins to expand into a deeper layer of the skin. It can look like a scrape or blister.
Stage 3: The sore gets worse and extends to the tissue beneath the skin, forming a small crater.
Stage 4: The pressure sore is very deep, reaching into muscle and bone and causing extensive damage. Damage to the tissues, tendons and joints may occur.
Serious complications, such as an infection of the bone, or blood, can occur as pressure sores progress.
The attorneys in this the Nursing Home Abuse and Neglect attorney group are experienced in handling Nursing Home Abuse cases and will assist you in the investigation and prosecution of your case.
Ann Johnson
Antonio Grillo
Brian Acard
Cynthia Maurer
Kenneth Fromson
Linda Armatti-Epstein
Mary Ellen Wright
Michael Feldman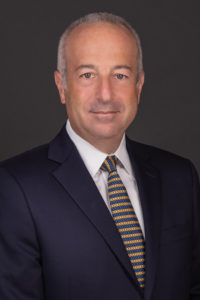 Elders should be respected and treated with care during their final years. Many elders are placed in nursing homes so that they may receive the proper care and attention that they need. Unfortunately, in many cases, they are not given the proper treatment and are neglected or abused. Many elders are not able to report neglect or abuse on their own so it is wise to consult with an experienced nursing home neglect and abuse lawyer to learn more about your rights and your loved ones rights as a nursing home resident.
The decision to place your loved one in a nursing home or managed care facility can be gut wrenching. You trust that the people responsible for overseeing their day-to-day care are doing the right thing, but this is not always the case. We are here to help you. Simply fill out the free case appraisal form or call us toll free at 1-877-483-9889.
---
Finkelstein & Partners
1279 Route 300
Newburgh, NY, 12551