New York Fall Accident Lawyers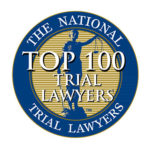 Working with ladders and scaffolds may be part of your job. Or maybe construction using a ladder and/or scaffold is being done where you live or work. If you fall from a ladder or scaffold or have one fall on you due to faulty design or maintenance, you may be entitled to compensation for your injuries.  Ladder and scaffold injury cases can be legally complex. Whether or not you have a valid claim depends on who you were working for, who caused the accident, and who erected the scaffolding, among other factors. If you've been injured in a ladder or scaffold accident, one of our attorneys can assess your case and advise you of your legal rights and options.
It is critical that managers and supervisors are aware of how to construct a safe working environment for its employees. It's equally important for you as an employee to understand these safety measures, so if something is not properly installed or maintained, you are not putting yourself at risk.
Scaffolding Should Always Be Inspected
Before using scaffolding, a survey of the work area needs to be performed in order to check for hazards. This entails looking for hazards such as debris, high tension wires, ditches, unguarded openings, and more. The scaffolding itself should have no damages or alterations. Understand the load capacity of the scaffolding before use as well.
Take Your Time
As an employee, it's important to slow down and never rush or cut corners when it comes to your work. If the easy way out is taken, it usually leads to injuries and accidents. Never sacrifice speed for safety.
Keep Your Workplace Clean
Avoid slips and falls by keeping a neat workplace and put all tools away after use.
Make Sure Everyone is Trained
It is the supervisor's job to properly train all of their employees on the work they need to perform. If you have not been trained, speak with your manager right away before performing an unfamiliar task.
Prep Work is Important
Make sure you check the base of the scaffolding to see if it is level or needs to be adjusted. Make sure the legs are upright and all the braces are in place.
Does Your Scaffolding Have Guardrails?
Make sure the scaffolding you are using has guardrails, at least on the three sides of the scaffold that face away from the building. If your scaffold does not have guardrails, alert your manager immediately.
Always Lock the Wheels of a Portable Scaffold
Make sure the wheels of a portable scaffold are locked before beginning your work on it. It should also be placed on level ground.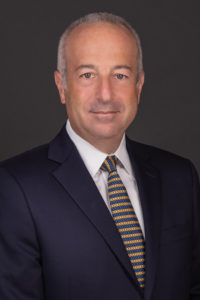 If you or a loved one was injured on the job in a scaffolding or ladder incident, contact our Workers' Compensation attorneys for a free consultation.
If your loved one has passed away in a scaffolding or ladder fall incident, contact our experienced Wrongful Death attorneys today. We're here to help.
If you or a loved one was injured as a result of a defective scaffolding or ladder, contact our Defective Products lawyers today. We can get you the compensation you deserve.
Where there is work being down on a building or street, sidewalk and pothole accidents can sometimes occur as well. Learn more about how we can help you if you've been injured in a pothole or sidewalk incident.
---
Finkelstein & Partners
1279 Route 300
Newburgh, NY, 12551