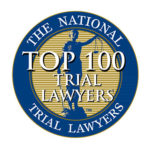 Building collapse injuries are generally serious, if not fatal, and often preventable. Contractors must ensure the working conditions for their employees are safe, yet sadly, contractors often choose profit over safety.
In recent years, several tragic construction site fatalities have made headlines, including a number of fatalities that occurred on New York jobsites involving collapsing walls and structures. For each construction site story you read about in the news, there are dozens of others that occur. Safety advocates are looking to officials to address what many consider to be a "poorly regulated industry."
As advocates work to address the shortcomings of construction industry safety, each day thousands of hard working men and women report to construction sites across the state. These men and women should not have to question whether or not they'll return home that night, but sadly, many do.
Findlaw, a legal reference site, explains: A building that's being demolished or that's under construction can suddenly or unexpectedly collapse, killing or seriously injuring those inside. Even if the cause of the accident can't be directly determined, a negligence legal theory of "res ipsa loquitur" may apply and you can still be compensated without proving who was negligent or in what way.
If you or a loved one were hurt in a building or trench collapse contact us today.
---
Finkelstein & Partners
1279 Route 300
Newburgh, NY, 12551