About The Neurolaw Trial Group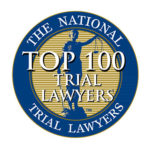 Finkelstein & Partners' Neurolaw Trial Group is dedicated to providing unparalleled legal representation to Personal Injury victims suffering from the devastating effects of Traumatic Brain Injury (TBI), spinal injuries and Severe Chronic Pain.
As a group with proven success, Finkelstein & Partners' Neurolaw Trial Group possesses extraordinary trial experience in TBI, spinal injury, and chronic pain cases. Our attorneys have demonstrated exceptional appellate capability, as well as a keen understanding of the state-of-the-art and very necessary topics of neuroscience, neuropsychology, and neuroimaging — topics on which proving and winning TBI or chronic pain cases often depend.
Experienced in a broad spectrum of TBI, spinal injury and chronic pain cases, we often see cases arising from accidents related to motor vehicle, construction, slips/trips and falls, blast injury, toxic exposures, etc. They can also be the subject of medical or attorney malpractice. Our extensive experience with these cases has helped us recover significant financial awards for our clients suffering from TBI, spinal injuries, and severe chronic pains. This compensation will help our clients deal with the medical expenses, pain, suffering, and other deleterious affects of these injuries that have forever changed their lives.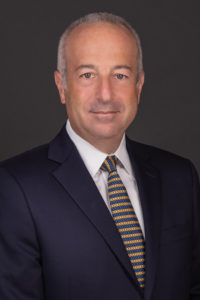 For clients suffering brain injury and chronic pain, fully proving the extent of their loss involves showing how they lived before their injuries; the agony of their injuries; and the terrible future they face. When we stand before a jury, we tell our client's story. But sometimes, telling that story is challenging – especially for patients who have suffered debilitating and life-altering traumatic brain injury. Knowing that a picture is worth a thousand words, Finkelstein & Partners is proud to provide clients with a revolutionary film documentary service to help you tell your story. Total Trial Services, a separate company owned by some of the partners, will work with you and your legal team to develop a video that will tell your story visually so that others – including juries – will understand how your life has been forever changed by your injury.
Thanks to our outstanding reputation and first-rate results in TBI, spinal injury and severe pain cases, many of our clients are referred from other lawyers and physicians familiar with the exceptional legal representation we provide. Meet with us if you suspect that an accident has caused you or a loved one brain-related problems, spinal injury or chronic pain. We are confident that you will be deeply impressed with our representation.
If you or a loved one is experiencing Severe Chronic Pain, contact us today to discuss your legal options.
---
Finkelstein & Partners
1279 Route 300
Newburgh, NY, 12551