Construction Accident Lawyer in Middletown
Finkelstein & Partners, LLP
280 NY-211 Suite 206,
Middletown, NY 10940
845-344-4855

Construction sites are everywhere. Whether new homes, office buildings, manufacturing plants, or roadway repairs, we seldom see any area where there is not something being built or repaired. This is usually a strong economic sign; construction sites mean jobs, updated storefronts that encourage people to shop at local establishments, and improved conditions in a city like Middletown.
Unfortunately, often overlooked is how dangerous construction sites can be to workers, pedestrians, and even drivers. Many accidents can occur involving equipment like ladders or scaffolding, power tools, or even because an object fell from above and struck someone. When someone suffers an injury on a construction site, they often do not know where to turn for help. Turn to a construction accident lawyer to help your claim. 
We Can Help Victims of Construction Accidents
At Finkelstein & Partners, we help victims who have suffered an injury in a construction accident in Middletown. Whether you work for a construction company, you happened to be walking by a construction site, or an object falling from a construction site struck you or your car, call us today. Let us evaluate the situation you find yourself in and help you work towards recovering financially from any losses you incurred due to a construction accident.
Proven Results Helping Construction Accident Victims
Because of the complex issues surrounding workplaces and Worker's Compensation, workers who suffer an injury should speak with a construction accident attorney as soon as possible after suffering an injury.
Here is why experience matters:
As you can see from the selection of construction site accident settlements, we have the experience, and we have procured numerous successes for our clients. While our past performance cannot always tell you what can happen in the future and is no guarantee of success in all cases, our experience nonetheless speaks for itself. When we approach an insurance company to work out a settlement on a victim's behalf, they know we mean business.
Types of Cases We Cover
Serious Injuries at Construction Sites
Nearly 50 percent of all workplace fatalities occurred in the construction industry. This number is frightening, especially because nearly 5 percent of the workforce is involved in construction in Middletown. The top four types of incidents that result in injury on construction sites include falls, electrocution, caught-in, and struck-by accidents.
Some of these injuries may include:
Broken bones

Back and spinal cord injuries

Burns

Chemical exposure illness

Brain and head injuries

Eye injury and vision damage

Hearing damage or injury
Not only can a worker or subcontractor working on a construction site suffer an injury, but others may also suffer injuries. You should speak with a Middletown construction accident lawyer even if you did not work at a construction site and sustained an injury because of someone's careless error.
Placing Liability for Construction Accidents
One of the many challenges a victim could face when filing a construction accident claim is determining who was responsible for the accident, which resulted in their injury. Potential victims include people working for the site contractor, sub-contractors working with their crews on the site, pedestrians, vendors, drivers, motorcyclists, and curious children looking for an area to explore.
Here are some of the potential victims, and who may be held responsible for an injury suffered as a result of a construction accident:
A worker employed by a contractor

– When a worker suffers an injury on a job site, they have the right to file a

workers' compensation claim

. The employer must maintain this insurance for any job site accident or illness. Workers' compensation is no-fault unless the injured worker caused their injury deliberately or drugs or alcohol impaired them during the accident. In most cases, a worker will file a claim which will be honored. Unless the worker can prove a third party (e.g., another worker, a vendor, etc.) caused their injury, this may be their only recourse. In these cases, a workers' compensation lawyer may assist a victim of a Middletown construction accident.

Subcontractor injured on a job site

– While workers' compensation does cover some independent contractors, this may not be the case if a subcontractor is injured on a construction site. When unsafe workplace practices, deliberate misconduct, or poor safety equipment injure a subcontractor on a construction site, they can hold the contractor liable for their bills.

Pedestrian injuries near construction sites

– An object falling from scaffolding, off a partially constructed building, or left on the ground by a careless worker can injure a pedestrian. In these cases, they can hold the site owner, the contractor on the site, or the worker's employer liable. Only an experienced Middletown construction accident attorney can determine liability.

Motorist injured due to construction site hazards

– Objects can fall from scaffoldings and go through windshields, or tools or materials that fall from a construction site and result in a car accident. When these or other construction accidents occur, an attorney can help a victim deal with the aftermath and help determine where the fault lies.
These are just a few of the potential scenarios which can occur at a construction site. Regardless of how straightforward a construction accident may seem initially, multiple parties can cause a victim's losses. Work with a Middletown construction accident lawyer at Finkelstein & Partners to make sure you know your rights.
Construction Site Injury Compensation Potential
No two accidents are identical. Several factors determine the compensation available in accidents that occur at construction sites. Some of the factors that go into determining compensation include the victim's age, the victim's overall health, the type of accident that occurred, and the injuries that a victim suffered.
Some of the potential areas of compensation include:
Future and current medical expenses

– Medical expenses are often a significant burden to families of construction accidents. When existing medical coverage requires copayments, offers limited benefits, or excludes certain treatment, families could have to bear that burden on their own. When someone cannot return to work because of a Middletown construction accident, there is also a possibility they could have to seek additional health insurance. The responsible parties should pay these costs.

Current and future wages and benefits lost

– When someone can't return to work immediately after an accident, they will lose income. In some cases, victims of a Middletown construction accident may never be able to return to their previous employment status. A construction accident attorney can find the right experts to help determine future losses resulting from the victim's injuries.

Pain and suffering

– In some cases, working with an attorney can help determine what a victim may be entitled to collect for pain and suffering following a construction accident.
Many variables affect the compensation a victim may claim following an injury. The best option for determining how much compensation they may collect is to seek a case evaluation from an attorney who has experience with these cases.
Holding Responsible Parties Financially Accountable
Everyone responsible for injuries to another party should be held financially accountable for the losses a victim and their family suffer. However, the fact remains that even when someone's deliberate actions result in an injury, the victim often winds up fighting for their compensation.
Insurance companies rarely pay a claim when they receive one—remember, every claim they pay will diminish their profits.
Some of the common ways responsible parties attempt to minimize claims or deny liability include:
Saying a victim is to blame

– The responsible parties often attempt to place the blame for injuries on the victim. They could claim the victim could have prevented the injury had they paid attention, that the victim knew of the hazard and did nothing to avoid their injury, or that the victim's actions caused the accident. At Finkelstein & Partners, we will thoroughly investigate to ensure the responsible parties are identified and cannot blame a victim.

Using a victim's preexisting conditions

– When a victim has a prior back, neck, or other injuries that mimics the one suffered in a construction accident, insurers will often try to point to that injury to show that they are not liable for the new injury. We ensure insurers cannot avoid claims just because someone had a previous injury.

Finger-pointing to another party

– Pointing to another work crew, vendor, or anyone else at the construction site is a tactic that insurance companies will use to minimize their liability following a Middletown construction accident.
These are a few common tactics an insurance company and its adjusters employ. Victims should use caution when speaking with adjusters—in fact, avoid speaking with them after filing an initial claim and refer them to a personal injury attorney to handle all discussions.
Money and the Common Concern About Hiring an Attorney
At Finkelstein & Partners, we often have potential clients tell us they are concerned about the high costs of hiring a construction accident attorney after an injury. This concern stems from the fact that even when someone can collect workers' compensation or other disability benefits, the amount collected is typically less than they made before the injury. We understand this concern.
Should a Middletown construction accident victim hire us to work on their case, they will not pay $1 in attorney fees unless we successfully obtain a financial settlement on their behalf. You can learn more about how fee structures work by discussing these matters with the legal team that will handle your case should you choose to retain us to represent you.
Call a Middletown Construction Accident Lawyer Today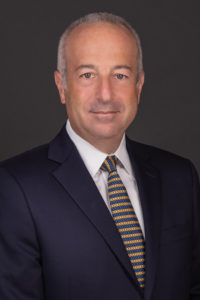 If you have suffered an injury because of a hazardous situation on a construction site, call us immediately. Finkelstein & Partners has a proven track record of standing up for Middletown victims who have suffered an injury and a proven track record of success. Call our offices 24 a day, seven days a week by dialing  845-344-4855, or use our free case evaluation form online for your free claim evaluation.
Finkelstein & Partners LLP Middletown Office
726 East Main St.
Suite 302
Middletown, NY 10940
845-344-4855

Review Us On Google
Finkelstein & Partners, LLP – Winning Serious Injury Lawsuits Since 1959