Slip and Fall Accident Lawyer in Middletown
Middletown property owners, both residential and commercial, are obligated to take reasonable care and ensure other people don't get injured on their premises. However, accidents still happen, even though many are avoidable.
Slip and fall accidents often occur when property owners fail to make their facilities safe or notify users about safety hazards. If you or a loved one gets disabled or injured due to dangerous conditions on private or public property, you can seek compensation.
The Middletown slip and fall injury lawyers at Finkelstein & Partners can help you get compensation for your injury and losses.
How Our Middletown Slip and Fall Accident Lawyers Can Help You
Over the years, the personal injury law team at Finkelstein & Partners has helped scores of Middletown residents with their fight for compensation after slip and fall accidents. Here's what we can do when you bring your case to us:
Evaluate Your Damages Accurately
It's common for accident victims to underestimate their injuries and the amount of medical care required. Often, they demand too little compensation from the at-fault party. Many must foot their medical expenses.
When you hire experienced attorneys at Finkelstein & Partners, your case will get evaluated thoroughly. This ensures that any potential expenses resulting from the accidents get included in the compensation claim. Thanks to our experience, we will accurately assess your claim.
Offer Sound Legal Advice
While working through your case, you'll undoubtedly encounter tricky scenarios that you may be unsure of. During such instances, our legal experts will be at hand to advise you on how to navigate without making costly mistakes. With our attorneys by your side, you won't have to worry about navigating tricky situations alone.
Our experienced slip and fall accident lawyers have navigated New York's civil justice system for nearly sixty years. We're always glad to offer the legal advice you need to boost your chances of getting compensated for your injuries and losses.
Negotiating Settlements with Insurance Companies
The last thing you want is to face off with an insurance company. Typically, these companies employ aggressive lawyers who can try to water down your compensation claim, forcing you to settle for far less than what you deserve.
Once the at-fault party's insurer learns of your intention to sue, they'll try to reach out and offer a settlement. However, the amounts are rarely fair, but with our team by your side, you won't have to worry about the settlement terms because we negotiate on your behalf. 
We set up our compensation claims for trials, so insurance companies know we always mean business. Having negotiated with insurance companies over the years, we have what it takes to push them into offering a fair settlement.
Representing You in Civil Court
Some premises liability claims proceed to civil court. Often, this happens when the other party's insurance company is unwilling to hammer out an agreeable settlement deal. We're never afraid to pursue our clients' damages in court because we have what it takes to win the cases.
Our team has the skills and expertise to argue a case clearly, concisely, and convincingly. When you enlist the law firm of Finkelstein & Partners, we'll be ready to take your compensation claim to court. We can do whatever it takes to ensure our clients get fairly compensated for their slip and fall injuries.
Types of Cases We Cover
Where Can a Slip and Fall Accident Occur?
A slip and fall accident can occur anywhere. It could be at a job site, in a restaurant, mall, museum, movie theater, sidewalk, and in school, to name a few. The accidents often result from hazardous conditions, which means the owner is liable for the consequent injuries and losses.
You can hold owners liable if you prove they didn't uphold their duty of care towards you and were negligent in maintaining a safe environment. Victims can file a premises liability claim in cases where a dangerous condition led to the slip and fall accident. Common hazards that cause slip and fall accidents include:
Ice/Snow on Sidewalks
Snow and ice make surfaces slippery in New York winters. If property owners and managers fail to remove the snow and a slip and fall accident occurs, they can face a personal injury claim.
Wet Floors and Spills
Restaurants, stores, and other businesses must address unsafe conditions such as spills and wet floors or set up safety cones alerting customers. However, accidents still happen, especially if the property owner doesn't display clear warning signs. A Middletown slip and fall accident lawyer can review the facts of your accident and determine whether the building owner has a case to answer.
Cluttered Walkways
Walking in a workplace whose walkways are cluttered by filing cabinets, boxes, extension cords, and other impediments poses a danger. If you slip and injure yourself due to a cluttered walkway at work or elsewhere, consult our attorneys so that they review the facts of your accidents and determine whether you have a viable compensation claim.
Slippery and Uneven Floors
The National Floor Safety Institute reports that uneven and slippery floors cause over two million slip and fall accidents every year. Our lawyers can seek compensation if a slippery or uneven floor at work, school, or even at your apartment building caused your injuries.
Poor Visibility
Dim lights, burned-out lightbulbs, or no lights make it difficult to see and often cause accidents. Building owners/managers should ensure areas such as parking lots and stairwells are well-lit. Accidents resulting from poor lighting can attract personal injury claims.
Regardless of the root cause of your slip and fall accident, you're well within your rights to seek compensation if you believe it's a premises liability claim. The Middletown slip and fall accident lawyers at Finkelstein & Partners can help you determine whether you have a premises liability claim. 
What Is a Premises Liability Claim?
According to New York law, if someone gets injured while legally on a property, the owners are liable for the injuries if they were negligent in maintaining the property. In other words, they ignored their duty of care, thereby causing the accident. Therefore, you can file a premises liability claim seeking compensation for your injuries and losses.
For a premises liability claim, you need to prove:
You were on the property lawfully, either hired to work or by invitation.

The property owners/ contractors were negligent in eradicating an unsafe condition, ignored it, and failed to rope it off or post warnings.

The breach of their Duty of Care caused your injury.
You don't have a premises liability claim if you trespass into a property and get injured.
Who's Liable for Your Injuries After a Slip and Fall Accident?
Property owners and managers must keep their premises safe for guests and visitors. Failure to correct a potentially hazardous condition means they're responsible for any injuries they cause. The lengths to which property owners have to go to secure the premises depend on why you're there.
If the premises get visited regularly for business purposes, the owners must undertake regular inspections to pinpoint and fix hazards that may cause slip and fall accidents. That may not apply to homes because owners don't need to inspect their properties regularly for hazards. However, if there's a hazardous condition, homeowners must notify visitors.
Homeowners may also be liable if you get hurt while trespassing, especially if they knew you were likely to intrude on their property. You can also hold government agencies and landlords responsible if you trip, fall, and hurt yourself within their premises.
Statute of Limitations for Middletown Slip and Fall Accidents
According to Section 241 of the New York Civil Practice Laws & Rules, the statute of limitations for personal injury claims is three years. The three-year limit starts on the day your slip and fall accident and injuries occurred. So, before you file a premises liability claim, talk to our slip and fall accident lawyers to determine whether any exceptions apply to your case.
For instance, if the accident occurred on a property that the city is responsible for maintaining, you have 90 days to file a notice of claim. The tight deadline applies if you fell and got injured in places such as subway platforms or public parks. If you slip and fall at work, you must contact your employer within 30 days to protect your workers' compensation benefits.
You May Seek Workers' Compensation if You Fall on the Job
You may be eligible for workers' compensation benefits if you get injured in a slip and fall accident at work. Most employers are required to provide this coverage. By receiving these benefits to cover your lost wages, medical expenses, and disability, you waive your rights to sue your employer.
That's true irrespective of who's at fault. Nonetheless, it's best to remember that there are limits on the benefits and how long you can receive them. The doctor you use may also need to be part of an insurance company's pre-approved medical network.
It's best to have an aggressive slip and fall accident lawyer whether you decide to pursue a premises liability claim or workers' compensation benefits. Insurance companies always try to drive down your claim's value, and therefore, you need a skilled lawyer to handle everything.
What Damages Can You Recover?
When our Middletown slip and fall accident attorneys represent victims, they often demand compensation for economic and non-economic damages.
Economic Damages
The economic damages we seek to recover include:
Medical bills

Lost wages

Loss of future earning potential

Future medical expenses

Rehabilitative care

Physical therapy and rehabilitation
Non-Economic Damages
After a slip and fall accident, you also deserve compensation for the emotional anguish and stress resulting from the damages. Seeking compensation for the non-economic damages resulting from your slip and fall accident is helpful to your recovery journey. 
For this reason, our attorneys can fight to ensure your settlement also includes compensation for:
Mental anguish

Pain and suffering

Loss of consortium, especially in severe cases

Mental anguish
You can seek compensation for past and future costs related to your injury. Never settle for less than what your case is worth. The experienced attorneys at Finkelstein & Partners can help you get fairly compensated.
Contact the Finkelstein & Partners Team Today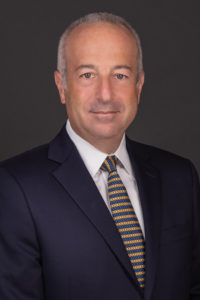 Many premises in New York State don't meet reasonable safety standards. The unsafe conditions at these premises often stem from oversight by owners or managers. If you or a loved one suffers injuries and losses from a slip and fall accident, you deserve fair compensation.
At Finkelstein & Partners, we're here to help you fight for the damages you deserve. We offer our legal service on a contingency basis, and therefore, you'll only need to pay us after we've won your premises liability claim. Contact Finkelstein & Partners online or call us at (845) 344-4855 for your free consultation with our seasoned slip and fall lawyers in Middletown.
Finkelstein & Partners LLP Middletown Office
726 East Main St.
Suite 302
Middletown, NY 10940
845-344-4855

Review Us On Google
Finkelstein & Partners, LLP – Winning Serious Injury Lawsuits Since 1959