Middletown Dog Bite Injury Lawyers
Finkelstein & Partners, LLP
280 NY-211 Suite 206,
Middletown, NY 10940
845-344-4855

Dogs are the chosen pet of many families in New York and throughout the United States. They are loyal companions, protectors, and many owners consider their dogs part of the family. Responsible dog owners need to do more than love and feed their dogs. They have a legal obligation to prevent their loyal canines from harming others, which includes proper training and attention. Negligent dog owners who neglect, abuse, or fail to train their pets put others at risk for serious dog bite injuries.
If you have suffered dog bite injuries in Middletown, NY, you should not have to face the financial aftermath because a negligent dog owner did not prevent their dog from attacking you. The Middletown dog bite injury lawyers at Finkelstein & Partners have been helping victims of negligence for over 60 years. Once we evaluate the circumstances of your claim and determine you have a viable case, we can handle the details of your lawsuit while you focus on recovering from your injuries.
Table of Contents
Why Choose Finkelstein & Partners for Your Middletown, NY Dog Bite Injury Claim
Dog bite injury cases are notoriously complex because they often include homeowners insurance policies even when the dog bite happens in a public place. Additionally, dogs often bite children, which makes injury claims more emotionally charged than other types of cases. No parent wants to see their child suffer. Finkelstein & Partners cares about you and your family, but we also have ample experience dealing with these cases. Our professional legal team can put emotions aside and advocate for you to recover damages related to you or your child's dog bite injury.
Additionally, our legal team has received national recognition from Super Lawyers, and several members of the firm belong to the elite Multi-Million Dollar Advocates Forum. Finkelstein & Partners is dedicated to client advocacy and professional excellence. Our efforts on behalf of our clients have led to the recovery of tens of millions in damages from jury awards and settlements.
In a recent case, a jury awarded our 12-year-old client $1.6 million after they suffered scarring and disfigurement on their face from a dog bite. A couple attempted to adopt a dog from a local Humane Society, but the agency found them unfit to adopt because of their physical limitations, especially as it related to the large dog they wanted to adopt. The couple asked our client's mother to adopt the dog for them. They did and allowed the dog to live with the couple.
When they struggled to care for the dog, they asked our client's mother to take temporary custody of the dog. During this time, the dog bit our client in the face, requiring ongoing therapy and reconstructive surgery. A jury found the couple financially liable for the dog bite injuries.
Finkelstein & Partners has the experience and resources to help you pursue damages related to you or your child's dog bite injury. We pride ourselves on providing personalized attention while taking on large insurance companies and their lawyers. Let the Middletown, NY, dog bite injury lawyers at Finkelstein & Partners build a strong case against the negligent dog owner responsible for your injuries.
Contact us online or call us for a free case evaluation to discuss your dog bite injuries and how they have impacted you and your family. Our Middletown office is conveniently located on Main Street in the Crystal River Professional Building, right across from the Garnet Health Medical Center. We understand meeting with us in person might be inconvenient or impossible, so we also offer virtual meetings for prospective and existing clients.
Middletown, NY Dog Bite Injury Compensation
If you take legal action against the negligent dog owner responsible for your or your child's dog bite injuries, you could receive compensation for damages. Compensation sometimes comes from a jury verdict but often comes when both sides reach an agreement during settlement negotiations before going to trial.
Each dog bite injury claim has different underlying facts that add to and detract from the amount of compensation they might receive. Additionally, circumstances also dictate the type of damages a dog bite victim might receive.
In many dog bite claims, damages include compensation for:
Medical treatment costs, including ambulance service, emergency room treatment, testing for infections, hospitalization, reconstructive surgery, medication, and follow-up care
Estimated future medical expenses, especially when dog bite victims need multiple reconstructive surgeries
Rehabilitation expenses, including treatment with physical therapists, occupational therapists, and specialists
Mental health services, especially for young children who often suffer emotional trauma after a dog bite injury
Lost wages for missing work due to injuries and rehabilitation
Future lost wages for those who need to miss work for additional treatment or who are unable to return to their job because of their dog bite injuries
Pain and suffering
Emotional distress
Diminished quality of life
Factors that impact the amount of compensation you could receive from a Middletown, NY dog bite injury include:
The severity of your dog bite injuries. Typically, those with the most severe injuries have the highest value claims.
The nature of your dog bite injuries. Certain injuries can increase the value of your claim. The location and type of injury, closely related to severity, play a role. For example, a facial injury often results in a higher value claim than other places on the body because it leaves visible scars that can be embarrassing and traumatizing. However, if a dog bite causes permanent damage, such as biting off a finger, non-facial injuries can often result in more compensation for victims.
Capacity to return to work. If a dog bite injury prevents someone from working, the claim's value will often be much higher because it includes future lost wages.
Total economic loss. The higher the total medical expenses and other economic losses related to a dog bite injury, the higher the claim's value.
The Middletown, NY dog bite injury attorneys at Finkelstein & Partners can evaluate your claim, gather evidence and documents, advise you on the damages that apply to your claim, and demand appropriate compensation for your injuries. We fight for our clients to receive the maximum compensation commensurate with their dog bite injuries.
Statute of Limitations in Middletown, NY Dog Bite Injury Claims
A three-year statute of limitations exists for most personal injury claims in New York, including dog bite injury claims. However, if you lost a child or other loved one because of a fatal dog bite injury, you only have two years to bring a wrongful death lawsuit against the negligent dog owner for the fatal injuries.
Although you have three years, it is best to consult with an attorney immediately after the dog bite injury. As time goes by, the quality of evidence can diminish. Witnesses forget the details of the attack, or they move away. The sooner a lawyer takes your case, the sooner they can begin to build your case against the negligent dog owner. Additionally, if you fail to meet the statute of limitations deadline, you could lose the opportunity to recover damages for your dog bite injuries.
Middletown, NY Dog Bite Injury FAQs
If you or your child has suffered dog bite injuries, you might feel uncertain about what to do next. Let Finkelstein & Partners handle the details of your case while you focus on healing and rehabilitation from your trauma. Until you consult with one of our attorneys, the answers to the following frequently asked questions about Middletown dog bite claims provide some preliminary information.
Do I Have to Report My Dog Bite Injuries to the Middletown Police?
New York law does not require you to report a dog attack to law enforcement, but you should, especially if a stray dog bit you. The City of Middletown Animal Control transports strays to the local Humane Society and helps with city ordinance violations related to pets.
You can call the Middletown Police Department at  845-343-3151. If you called 911 after your attack, you probably spoke to animal control. However, if you went to the emergency room on your own or with a family member, you should call the police to document your attack for your claim.
Will the Court Force the Negligent Dog Owner to Put Their Dog Down?
In most cases, the court will not force euthanasia.
However, New York law gives the court the power to order euthanasia if:
No one provoked the dog, and it attacked someone, causing severe bodily harm or death.
The dog has a history of unprovoked attacks that caused severe injuries or death to others.
The dog attacked other pets or farm animals, causing them harm without provocation.
If a court orders a negligent dog owner to euthanize their dog, the owner has 30 days to appeal the decision.
Can I Afford a Middletown Dog Bite Injury Lawyer?
Your financial situation should not dictate whether you can seek justice for the harm you suffered because of a negligent dog owner. You do not have to pay our firm a retainer like you would to hire a divorce attorney or criminal lawyer. Instead, we take cases on contingency. We deduct costs of legal representation, including attorney fees, from any compensation you receive in a settlement or jury award due to our efforts on your behalf.
Can I Still Take Action if the Dog Owner Does Not Have Insurance?
You potentially have other options to recover damages. Dog bite injury claims differ from other cases because they can fall under more than one type of insurance.
The claim will likely fall under their homeowners' insurance coverage if a dog owner owns a home. However, it might also fall under a commercial property policy if they own a business. If the dog owner rents and carries renters' insurance, their coverage might also provide benefits for injury claims.
Your lawyer can evaluate the insurance policies the dog owner carries and find where you might recover damages. If the dog owner has no coverage to pay for your claim, your lawyer will likely advise you to sue the dog owner directly to seek compensation for damages.
How Long Will it Take to Resolve My Middletown Dog Bite Injury Claim?
Each claim has different facts and circumstances that impact its timeline. Many cases settle without going to trial. Depending on the scope of your injuries, a settlement might occur within a few months after the date of injury, or you might have a last-minute settlement right before going to trial.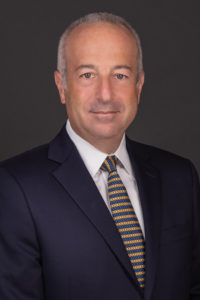 A good rule is that the worse your injuries are, the longer it will take to resolve your claim. Your doctors need to understand your injuries and provide a reasonably confident long-term prognosis before your lawyer can accurately calculate the damages you should seek.
Simple cases with minor injuries might settle sooner, while cases involving severe, permanent, catastrophic, and fatal injuries could take longer.
Insurance companies fight to avoid paying high-value claims, sometimes leading to a significant liability dispute that extends the timeline. Disputes can lead to failed settlement negotiations and force your case to go to trial, adding months, sometimes years, to the entire process.
Contact a Middletown Dog Bite Injury Lawyer Today
If a dog has attacked you or your child, an experienced Middletown dog bite injury attorney can fight for you to recover damages related to your injuries and associated losses.
Finkelstein & Partners has a decorated history of helping victims of negligence, including dog bite victims, and we are here to help you. Contact us today online or call (845) 344-4855 to discuss the events that led to your dog bite injuries, your eligibility for damages, and the best course of action for your circumstances.