Truck Accident Lawyer in Middletown
Finkelstein & Partners, LLP
280 NY-211 Suite 206,
Middletown, NY 10940
845-344-4855

Review Us On Google
Finkelstein & Partners, LLP – Winning Serious Injury Lawsuits Since 1959
Those who live, work, or travel through Middletown have probably seen firsthand the impact a truck accident has on the area. Those who suffer a catastrophic injury due to another's negligence understand the overwhelming physical and financial devastation that follows such a traumatic event.
If your family is dealing with the economic consequences of an accident with a commercial truck, contact the legal team at Finkelstein & Partners. You may receive compensation for your injuries by filing a legal claim against the responsible parties.
Our attorneys are members of the Association of Plaintiff Interstate Trucking Lawyers of America. We are committed to helping eliminate unsafe and illegal interstate trucking practices.
The lawyers at Finkelstein & Partners have negotiated and litigated some of the highest awards in the state—while only past results and no guarantee of future success, our recent results include:
A $6.8 million jury award for a tractor-trailer accident victim for past and future medical bills and pain and suffering

A $5.7 million award for victims of a tractor-trailer multi-vehicle accident

A $1.95 million settlement for a client struck by a telephone company truck

An $894,000 settlement for a young girl who suffered a mild traumatic brain injury in a truck accident
Our clients receive unmatched personalized attention. We provide 24/7 online access to case information, and each client receives a legal team and a case manager for step-by-step guidance and direction throughout the entire legal process.
Call Finkelstein & Partners for a no-cost consultation if you are dealing with truck accident injuries. Financial compensation may be possible. Our team of truck accident lawyers can explain your legal options as you determine the best course of action for you and your family to move forward and pursue justice.
 The Trucks We See In Middletown's Residential Neighborhoods
Driving is probably one of the most dangerous things we do every day, and sharing our residential streets and highways with trucks makes this everyday activity statistically even more dangerous and often deadly. In one recent year, there were 931 roadway fatalities in New York.
 Recent data tells us that 74 percent of all fatal passenger crashes involve large trucks—and passengers in the cars account for 68 percent of these deaths. While Middletown is a beautiful place to live, driving on our roads is risky, to say the least. 
Commercial vehicles navigate through our residential neighborhoods and downtown business and shopping centers daily. We have an abundance of delivery trucks and vans, sanitation trucks, United States postal service vehicles, emergency service vehicles( fire trucks, ambulances, tow trucks), and moving vans traveling locally through our streets at any given hour.
 These commercial vehicles are heavy and difficult to maneuver—especially when trying to avoid parked automobiles, bicyclists, pedestrians, and children playing.
 Serious injuries can occur when:
Impossible delivery schedule expectations and emergencies lead to speeding

The trucks make sudden unexpected stops or quick wide turns

The truck driver is distracted

The driver is not familiar with the area

Delivery truck drivers back up if they mess an address

Drivers do not receive proper or sufficient training or supervision

The drivers lack the necessary experience
 Sharing the Highways With Commercial Trucks In Middletown
The trucks we encounter on the highways are big, heavy pieces of equipment capable of causing significant damage and catastrophic injury. In addition to semis and big rigs, cement trucks, car carriers, dump trucks, and flatbeds are an ever-present cause of potential danger to smaller motor vehicles.
Common Causes of Truck Accidents
Accidents due to driver error
Driver error causes a large percentage of truck accidents, such as:
Distracted driving practices like eating, grooming, changing a radio station, using a GPS system, and texting

Driving while under the influence of alcohol, prescription medication, or certain over-the-counter medications

Excessive fatigue

Medical conditions and medical emergencies such as high blood pressure, sleep apnea, epilepsy, cardiovascular disease, low blood sugar, diabetes

Aggressive driving— speeding, road rage, tailgating, unsafe turns

Failure to yield

Unsafe lane changes

Tailgating
 Environmental factors contributing to truck accidents include:
Poor roadway design

Obstructed views of the road ahead

Broken or missing guard rails

Debris or gravel on the road

Fog, heavy rain, icy roads

Poor signage or broken traffic signals

Potholes

Glare
 Truck accidents may be due to maintenance issues such as:
Worn out or defective brakes

Bad, mismatched, or misaligned tires

Powertrain failure

Suspension issues

Loose wheel bearings

Bent axles

Missing or defective safety equipment

Lack of regular mandated inspections

Overloaded/overweight trucks

Improperly secured or unbalanced cargo
At Finkelstein & Partners, we are 100 percent committed to our clients. We leverage our collective strengths and decades of experience to fight for maximum compensation for injuries sustained in a truck accident.
Determining Liability In A Truck Accident
Fault is a complex issue in any motor vehicle accident— an in-depth investigation must determine cause and liability. In addition to the truck driver, liability for a commercial vehicle accident may fall to the trucking company owner, independent contractors, cargo-loading services, parts and equipment manufacturers, truck manufacturers, third party drivers, the city of Middletown, or possibly the state.
Why Choose Finkelstein & Partners To Handle Your Truck Accident Claim?
We pride ourselves on giving each client personalized service and unsurpassed legal representation.
 Our skilled attorneys understand the importance of thoroughly reviewing critical evidence, such as:
Police reports

Ambulance records

Emergency room records

Medical reports

Witness statements

Bills of lading

Weight tickets

Review of fuel receipts

Tollbooth tickets

Payroll records

Employee handbooks and manuals

Dispatch logs

Surveillance camera videos and photographs

The truck's data recordings

The driver's logbook entries

Cell phone records

The medical, drug, and alcohol records for the truck driver

The vehicle's maintenance records of inspection and repair

The truck company's hiring practices
Types of Cases We Cover
 The Most Common Types of Truck Accidents
The circumstances of each accident are different. We have the resources to utilize investigators and accident reconstruction experts to determine the specifics, cause, and consequences of the most common truck-related accidents.
 These may include:
Side impact (T-bone) accident

Head-on accident

Jackknife

Rear-end accident

Rollovers

Under-ride incidents
Common Injuries From a Truck Accident
Pain changes everything in our lives. The injuries sustained in a truck accident interfere with all aspects of day-to-day activities and impact the ability to earn a living. Being involved in a catastrophic accident can cause severe physical injuries leading to potential life-long or life-ending consequences.
 Spinal cord injuries and paralysis often go hand-in-hand, leaving an accident victim confined to a wheelchair and dealing with a loss of sexual function, bladder and bowel dysfunction, muscle spasms, respiratory problems, and susceptibility to severe infections.
Head and neck injuries or a traumatic brain injury will frequently cause permanent cognitive impairment, slurred speech, personality changes, mood disorders, and visual problems.
Burns are disfiguring and painful. It is not unusual for a truck accident victim to suffer multiple internal injuries, lacerations, and fractures.
 Unfortunately, many truck accident victims do not survive their injuries. The statistics are alarming. Recent data from the National Highway Traffic Safety Administration report that within five years of their involvement in a truck accident, 22.9 percent of drivers had previous accident convictions, 19.9 percent had speeding convictions, and 8.8 percent had their driver's license either revoked or suspended.
Compensation for Financial Losses in a Truck Accident
The legal team at Finkelstein & Partners identifies all possible sources of compensation for our clients. We provide you with an honest evaluation of your case and explain your options and anticipated risks. In addition to lost wages, property damages, and past and future medical expenses, an accident victim may require physical and/or occupational rehabilitation, assistive devices, and modifications to make the home and/or automobile accessible.
 Additionally, compensation for non-economic damages may be possible based on the severity of the injuries.
 These may include:
Disfigurement

Loss of a fetus

Loss of a limb

Permanent loss of a body function

Significant limitations—those that restrict certain activities

Dismemberment

Fracture

Significant disfigurement

Fractures

Chronic pain

Loss of a fetus

Death
 Living with the possibility of not returning to one's chosen profession can result in extreme stress, anxiety, depression, and a significant loss of enjoyment of life.
 A Wrongful Death
If a family member dies in a truck accident, it may be possible to file a wrongful death claim against the at-fault party or entity. There is a legal hierarchy as to who is eligible and qualified to initiate the claim and receive the compensation. The spouse and children of the deceased are typically the first in line to collect wrongful death benefits. In the absence of a spouse and/or children, the deceased parents are next in line, followed by siblings and finally grandparents,
 Timing Is Important
In New York, a truck accident victim has 30 days to file a claim with their own insurance carrier and three years from the date of the accident to file a lawsuit. For lawsuits against certain defendants, such as municipalities, you must file a Notice of Claim within 90 days of the accident.
 The statute of limitations for filing deadlines aside, waiting too long to contact a personal injury lawyer may result in the loss of valuable evidence. Trucking companies don't keep records indefinitely. For example, until a lawyer formally requests a driver's hours of service records, the carrier might destroy the records. Potential witnesses may not provide statements or interviews, and evidence found at the accident scene may disappear.
 Call us now, before any of those things happen.
 Federal Regulations Are in Place
There are no exceptions and no excuses for the Federal Motor Carrier Safety Administration's regulations for a truck weighing over 10,000 pounds or transporting hazardous materials. Fleet owners, drivers, and independent operators must be in 100 percent compliance.
 Violations have serious consequences.
 Some of these mandates include:
Pre-trip and post-trip inspections of vehicles

A compliant vehicle maintenance program

Track and record any road incidents for every truck

Adherence to hours of service regulations

Regular drug and alcohol testing
 Consider All Your Losses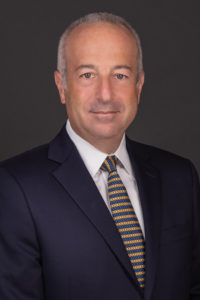 Missing even one paycheck can leave a family in a dire financial bind. The possibility of an injury taking you out of work for an extended time may leave a family with no choice but to accept the first settlement offer from an insurance carrier. In fact, the claim adjuster is probably counting on it— their job is to pay out as little as possible in the shortest amount of time.
Accident victims have a lot to lose.
A truck accident lawyer has the expertise to do a deep dive investigation and evaluation to determine the amount of financial compensation necessary to:
Cover the full cost of past and anticipated medical expenses

Reimburse the accident victim for the value of lost wages, bonuses, benefits, and commissions

Make up for the expected value of future wages, bonuses, benefits, and commissions

Fund the cost of any necessary job retraining

Allow for the projected cost of additional future expenses related to the accident, such as alternative transportation, household services, childcare, and medically required home modifications.
Helping accident victims' families recover maximum compensation is our focus, and it is what we do best. The ultimate value of a truck accident settlement may depend on an attorney's ability to explain how a client's life changed, maybe forever, because of negligence.
If you or a loved one is suffering the physical, emotional, and financial consequences of a truck accident, call 845-344-4855 or contact us online for your free consultation with Finkelstein & Partners in Middletown today.