Middletown Car Accident Attorney
Finkelstein & Partners, LLP
280 NY-211 Suite 206,
Middletown, NY 10940
845-344-4855

Review Us On Google
Finkelstein & Partners, LLP – Winning Serious Injury Lawsuits Since 1959
It can happen instantly. One minute you are driving down North Street or 211, and the next, you are flying through your windshield, only to wake up with your life turned upside down.
As a victim of a car accident, you may have endured devastating injuries, debilitating pain, and extensive medical expenses that can affect not only your life, but your family's lives as well. However, this does not mean you have to endure this tragic ordeal alone. At Finkelstein & Partners, our car accident attorneys have represented thousands of motor vehicle crash victims, and we are ready to help our Middletown neighbors get through this challenging time while going after the money they deserve.
Why You Want to Hire Finkelstein & Partners
Finkelstein & Partners was founded in 1959 by Howard S. Finkelstein. Since then, the firm has grown from one small office to locations in the Northeast. Today with more than 85 attorneys and 170 legal staff, we remain dedicated to providing our clients the personal services they require with the legal representation they expect.
At Finkelstein & Partners, we are large enough to take on giant insurance companies, but small enough that we give your case the attention it deserves by providing you the transparency you need to see what is going on with your claim at any point in the process.
Because of our dedication, experience, and diligence, we have won millions of dollars in settlement awards and jury verdicts for our clients, including
 a $13.5 million settlement for a car accident claim.
While our past results cannot guarantee an outcome in every case, rest assured that Finkelstein & Partners brings our track record of diligence to every case we pursue.
Motor Vehicle Accidents – The Statistics
According to the New York State Department of Health, research has shown that motor vehicle crashes are the leading cause of injury-related death for the state's residents. In fact, over a two-year time frame, there were more than 1,098 individuals who died from a New York motor vehicle accident, 12,093 who were hospitalized, and over 136,000 individuals who had to visit an emergency room because of their injuries.
To break these statistics down even further:
There are around 300 deaths every year resulting from traffic-related injuries among motor vehicle occupants. This means that almost two people are killed for every 100,000 New York residents.
There are over 6,000 hospitalizations that occur every year due to traffic-related injuries, hospitalizing over 31 people for every 100,000 New York residents.
There are over 106,000 emergency room department visits every year because of traffic-related injuries, which means that almost 542 individuals for every 100,000 New York residents need some medical treatment.
Common Causes of Car Accidents in Middletown
Motor vehicle accidents are incredibly prevalent in the United States, and unfortunately, most of them occur because of human error.
Yet, even though thousands of lives are lost each year because of these crashes, most Middletown car accidents result from:
Distracted driving: One of the leading causes of automobile collisions is distracted driving. Distracted driving occurs when an individual stops paying attention to the road as they are behind the wheel. The most common examples of distracted driving include texting and driving, eating and driving, and grooming while driving.
Excessive speeds: Speeding is a significant factor in all traffic injuries and deaths. Every year, speeding kills more than 25 people per day or, on average, 9,000 individuals. Typically, speeding is defined as racing, exceeding posted speed limits, or driving too fast under the conditions. Unfortunately, these crashes result because the faster an individual drives, the slower their reaction time becomes, leading to deadly accidents.
Driving under the influence: Every day, almost 28 people are killed because of a drunk driving crash, which is about one individual every 52 minutes. Whether you decide to get behind the wheel while under the influence of alcohol or drugs, these substances reduce brain function, reasoning, and muscle coordination, consequently making it extremely difficult to operate a vehicle safely.
Aggressive driving: Aggressive driving is referred to any driving behavior that is performed with ill intention or a disregard for safety. Generally, aggressive driving includes tailgating, cutting in front of other drivers, or changing lanes too quickly.
Bad weather conditions: When a motorist decides to drive on slick roads through dense fog, excessive snow or rain, or high winds, serious accidents can happen. This is especially true if these motorists are unprepared for these road conditions or inexperienced.
Running red lights: Almost 850 people are killed every year because a motorist decides to run a red light. When a vehicle enters an intersection when the signal has turned red, that motorist has committed a violation. Sadly, when these drivers try to beat these red lights, they risk injuring or killing themselves and others.
It can be exceptionally difficult trying to figure out who was at fault for your motor vehicle accident. In truth, in many of these crashes, multiple parties can cause them. However, when you retain one of the experienced car accident attorneys from Finkelstein & Partners, we can promptly start an investigation into your collision, figuring out what happened and who was at fault for your crash.
Common Injuries Resulting From a Middletown Motor Vehicle Accident
When it comes to automobile accidents, these crashes can severely injure almost any part of the body.
However, some of the more common injuries that result from these motor vehicle collisions include:
Traumatic brain injuries
Spinal cord damages
Soft tissue injuries
Deep lacerations
Broken or fractured bones
Head and neck injuries
Back injuries
Road rash
Whiplash
Internal injuries
Facial scarring
Limb loss
Crushing injuries
Post-Traumatic Stress Disorder
The No-Fault Car Insurance System
New York relies on a no-fault motor vehicle insurance system. This means that if you are in an automobile accident, it doesn't matter who was at fault for the crash. Your insurance will cover up to $50,000 of your legitimate economic losses, such as your medical bills, lost wages, and out-of-pocket expenses. However, it is essential to understand that these no-fault laws only apply to drivers, passengers, pedestrians, and cyclists injured by an automobile in New York, and this no-fault insurance does not cover pain and suffering or property damages.
Yet, if you are looking to step outside the no-fault system and file a lawsuit against the at-fault driver for the harm you endured, your injuries must meet certain thresholds that are set by the state's laws.
The Serious Injury Threshold Under New York Law
If you have been harmed in a motor vehicle accident in Middletown, the only way for you to step outside the no-fault car insurance claim system and go after the at-fault driver for your accident is having your injuries qualify under the serious injury threshold.
This means that you need to show that your car crash injuries resulted in:
Death
A dismemberment
A significant disfigurement
A fractured bone
A loss of a fetus
A permanent limitation of use of a body member or a body organ
A substantial restriction of the use of a body system or a body function or
A medical impairment that is not permanent. However, it keeps the individual from performing their daily routine for at least 90 days (within the 180 days following the crash)
If you can meet this serious injury threshold, you are not limited to only a no-fault claim under your own insurance policy. Rather, at this point, you can hold the at-fault driver liable for the accident by filing a car accident injury lawsuit or a third-party car insurance claim and pursuing compensation for all of your losses, including your pain and suffering.
Five Actions to Take Following a Middletown Car Accident
The scene following a car accident can be incredibly chaotic, confusing, and overwhelming. However, you must realize that the actions you take following this traumatizing event can not only keep you safe but protect your legal rights as well.
That is why if you are ever in a Middletown car crash, take these five steps: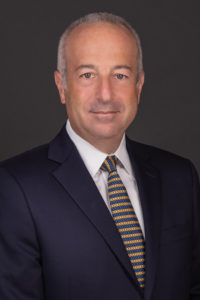 Contact 911. The fastest way to get your accident on record and notify emergency medical services that you need medical help is to contact 911 immediately after the accident. Once the police arrive, they can start investigating the accident and writing down their findings in their police report. If you decide to pursue an injury claim, this report can provide you with vital information regarding what happened and who was at fault.
Get medical help. Even if you do not believe that your injuries require emergency medical treatment, you still need to get examined by a medical professional after your accident. Quite frequently, serious injuries such as traumatic brain injuries do not show up immediately after an accident. Instead, it can take days for these horrific injuries to manifest. Yet, the longer you wait to get treatment, the more deadly these injuries can become. Besides, once your doctor checks you over, they will record everything about your injuries in their medical report. Meaning that if the insurance company decides to argue that your injury resulted from a subsequent event or a pre-existing injury, this report can provide a direct link between the harm you endured and your motor vehicle accident.
Gather evidence. If the scene is safe and you do not require emergency medical treatment, you need to collect as many photos or videos of the accident scene as you can. This includes pictures of your visible injuries, the vehicles' placement and location, skid marks on the roads, traffic signs near the accident, weather conditions at the time of the accident, and any other evidence that can help show what happened and who was at fault.
Get driver and witness information. Make sure you get information from all the drivers involved in the collision, including their names, contact information, driver's license number, and insurance information. If people were present at the scene and saw what happened, also get their name and number. Their statements can help substantiate your claims.
Keep a journal. Over time, memories of the accident can fade. Fortunately, when you document everything that happened after your car crash, it can help preserve vital facts. That is why you will want to jot down details of your accident in a journal and discuss what happened, how you feel after the crash, the medical treatments that you now need, the pain and suffering you have to deal with, and how your life has changed because of this collision.
Fight for the Damages You Deserve
Following a car crash, you must speak with an experienced Middletown car accident attorney as quickly as possible. These motor vehicle accident claims can be incredibly tedious and detail-oriented. They not only require extensive evidence and a thorough understanding of the state's laws, but you also need to provide sound legal arguments that can help show liability and damages.
Fortunately, when you retain a skilled motor vehicle accident lawyer from Finkelstein & Partners, you can rest assured that our attorneys not only fight for the damages you deserve, but provide you with the legal help you need, including:
Going over your car accident claim in detail, answering any questions you have, and discussing your legal options.
Investigating the accident, securing valuable evidence, and preparing a comprehensive claim on your behalf.
Making sure that legal motions and documents are correctly prepared and filed before time runs out.
Handling the negotiations with the insurance company, ensuring you receive a fair settlement.
Taking your case to trial if the other side is unwilling to negotiate and fighting for maximum damages.
If you or a loved one has been harmed in a Middletown car accident, do not wait any longer to get the assistance you require. Instead, contact a personal injury lawyer at Finkelstein & Partners in Middletown today and let our attorneys fight for the justice you need.
We are conveniently located in Middletown, NY. We are dedicated to providing unsurpassed legal representation to those in the Middletown community and surronding areas.
You can reach us 24/7 by dialing 1-800-526-2676 or click here to fill out a free case evaluation form.