Wrongful Death Lawyer in Middletown
Finkelstein & Partners, LLP
280 NY-211 Suite 206,
Middletown, NY 10940
845-344-4855

Review Us On Google
Finkelstein & Partners, LLP – Winning Serious Injury Lawsuits Since 1959
The unexpected death of a loved one can throw surviving spouses and family members into turmoil. Dealing with the grief associated with a sudden loss is always difficult. But that grief can be compounded by learning that a wrongful death occurred because someone else's deliberate or negligent actions were to blame.
Finkelstein & Partners, LLC in Middletown is a team of experienced, compassionate personal injury and wrongful death lawyers who can help you and your family explore and pursue your legal options after the tragic, preventable death of your loved one. We invite you to contact us today to speak free of charge with a knowledgeable legal professional who can answer your questions and explain your rights.
Decades of Experience Handling Wrongful Death Claims
For nearly 70 years, Finkelstein & Partners, LLP has represented New Yorkers throughout the Hudson Valley in personal injury and wrongful death cases. We put our decades of accumulated knowledge and know-how to work for our clients every day, fighting to ensure that they receive appropriate financial compensation for the pain and difficulty inflicted on them by someone else's wrongful actions.
Our firm has extensive experience in wrongful death cases.
Our recent results on behalf of clients who have suffered the tragic loss of a loved one in a preventable accident include:
We understand, of course, that money cannot substitute for the life of a beloved spouse or family member. But through settlements, judgments, and jury verdicts like the ones above, our team can help secure the financial compensation that enables grieving spouses and families to pay bills, replace lost income, and obtain the support they need in rebuilding after a tragedy.
Types of Cases We Cover
Common Wrongful Death Cases We Handle
Over our almost-seven decades of law practice, Finkelstein & Partners, LLP has represented clients who suffered injuries and losses in many preventable accidents and incidents. Our years of experience and accumulated knowledge allow us to represent clients in all manner of wrongful death cases, no matter how complicated or emotionally trying.
New York law defines wrongful death as a death caused by someone else's wrongful act, neglect, or default.
Wrongful deaths in Middletown and the Hudson Valley often stem from dangerous, preventable circumstances like:
Falls, which according to the Centers for Disease Control and Prevention (CDC) represent the leading cause of unintentional death in the United States, and which often happen because of unreasonably dangerous, preventable conditions on commercial, public, or residential properties owned by someone other than the deceased victim.
Traffic accidents, ranked by the CDC as the second-leading cause of accidental death in the United States annually, and which cause roughly 30 deaths per year in Orange County according to the Institute for Traffic Safety Management and Research (ITSMR) at the University of Albany.
Workplace (including construction) accidents, often resulting from unsafe working conditions, defective equipment, and other preventable causes that put workers' lives in jeopardy.
Medical malpractice, such as medication errors, missed and delayed diagnoses, and other unreasonable failures to follow standard medical procedures that cause the premature death of patients.
Nursing home abuse and neglect, including failures to supervise residents or to treat preventable medical conditions, which can all-too-frequently cause the death of a vulnerable nursing home resident.
Defective consumer products, from medicines to auto parts to toys to household appliances, which fail to function as expected and cause fatal injuries by, for example, catching fire, exploding, disintegrating, or releasing hazardous substances.
Violent actions, including intentional crimes like assaults, armed robberies, and road rage incidents, as well negligent but violent conduct that leads to death, such as the misuse or accidental discharge of a firearm.
This is not a complete list, of course. A wrongful death can occur in Middletown due to a virtually limitless array of preventable circumstances. No matter how a wrongful death occurred in Middletown, the team at Finkelstein & Partners, LLP, has the experience and resources to ensure that those left behind see justice done for their loved ones and receive meaningful compensation for their loss.
Pursuing a Middletown Wrongful Death Claim
As in other states, New York law entitles individuals harmed by a wrongful death to receive money damages from the at-fault party (or parties). But pursuing a Middletown wrongful death case involves specific procedures and legal requirements, which is why you must entrust a wrongful death case only to an experienced, skilled attorney.
For instance:
Only a personal representative of the estate can file a wrongful death claim. Unlike other states where individual spouses or family members can sue for wrongful death, in New York, only the personal representative of the deceased person's estate can pursue such a claim. The representative is typically the executor of the deceased person's will, or if there was no will, an individual appointed by the court.
Beneficiaries are designated by law. In most cases, the individuals entitled to receive the proceeds of a wrongful death lawsuit are designated by law, regardless of whether the deceased person left a will. In order of priority, those beneficiaries are the spouse, child(ren), parents, and (in limited cases) grandparents or siblings of the victim.
A two-year statute of limitations, usually. In most cases, New York allows just two years for the personal representative to file a wrongful death suit. But the period is two years, and six months in deadly medical malpractice cases. And if the death occurred because of criminal conduct that led to criminal charges, the deadline is one year from the end of that criminal case.
At Finkelstein & Partners, LLP, we have a detailed familiarity with the particular procedures, deadlines, and requirements of New York wrongful death claims. Our clients can feel confident that we can handle every aspect of the legal process of obtaining financial compensation for their loved one's wrongful death.
Potential Damages in a Middletown Wrongful Death Action
New York law prescribes the types of compensation available in a wrongful death action.
A Middletown wrongful claim can typically seek payment for:
The cost of the deceased victim's funeral or burial;
The medical expenses related to treating the injury or illness that resulted in the victim's death;
The loss of the deceased victim's financial support, such as wages the victim would have earned;
The loss of the value of the support, services, parental care, and guidance the deceased victim would have provided to a spouse, children, or other family members;
The loss of any inheritance the deceased victim's survivors may have received had the victim not died before inheriting; and
The deceased victim's pain and suffering were caused by the injury or illness that resulted in death.
In rare cases, punitive damages as punishment for an at-fault party's extreme, wanton misconduct.
Unlike some states, New York does not permit surviving spouses or family members to seek damages for the pain and suffering caused by losing their loved ones.
Wrongful death damages will vary from case to case, depending upon factors like the specific circumstances of a person's death, the strength of the wrongful death claim, and the financial resources (including insurance) available to the at-fault party with which to pay a settlement or judgment.
It does not depend, however, on whether your loved one carried life insurance—that is, even if your loved one's life insurance paid benefits, you may also have the right (through a personal representative of the estate) to pursue a wrongful death lawsuit for damages, and the amount of life insurance will not be taken into account in calculating those damages.
At Finkelstein & Partners, LLP, we regularly advise our clients on the types and amounts of financial compensation a wrongful death case may recover. We invite you to contact us to discuss your rights after the wrongful death of your loved one in Middletown.
Services We Can Provide in Wrongful Death Cases
With the benefit of knowledge accumulated over more than six decades representing clients in personal injury cases, Finkelstein & Partners, LLP understands the challenges that can face surviving spouses and family members after a wrongful death.
In representing clients in wrongful death cases, we aim to take as much burden off of our client's shoulders as possible, so that they have the time and room they need to grieve their loss.
Our team can:
Investigate the root causes of a wrongful death, acting in coordination with official investigators, as well as engaging our investigative team to uncover what happened and who should bear legal and financial responsibility;
Evaluate the wide range of financial and personal losses inflicted by a wrongful death, to determine the appropriate amount of compensation to demand in a wrongful death lawsuit.
Answer our clients' many questions about their rights and options in clear, simple language they can understand.
Advise our clients about not just the legal aspects of wrongful death claims, but also about other law-related decisions and challenges that commonly accompany an unexpected death, such as estate administration and insurance.
Speak on behalf of our clients to the press when a wrongful death attracts media attention.
Interact on our clients' behalf with law enforcement and others conducting official investigations of the death.
Communicate and negotiate with insurance carriers representing the at-fault party, in hopes of achieving a favorable settlement of a wrongful death claim.
Prepare, file, and litigate wrongful death lawsuits in state and federal courts, which may include taking a case to trial and presenting it to a judge and jury.
Collect monies due to our clients through a settlement, judgment, or jury award, including by pursuing collection remedies in court.
The specific steps we take on behalf of a client will always depend on that client's unique needs and priorities. No two wrongful death cases are alike, and our goal is to make sure every client receives personalized attention and legal representation directed at achieving the best possible outcome for their circumstances.
Affordable Wrongful Death Representation
At Finkelstein & Partners, LLP, we recognize that the sudden death of a loved one can put you and your family under significant financial strain. We never want to add to that burden, which is why we structure our fees in a manner that seeks to make our services available to anyone who needs our help in a wrongful death case.
We offer anyone who has suffered a tragic loss to contact us for a free, confidential, no-obligation case consultation with a member of our team. You will never have to pay for this consultation, even if you decide not to engage our firm to represent you.
We also make a No Fee Promise to all of our clients. You will not owe us any money as fees for our legal services unless we recover money in your Middletown wrongful death case.
Contact an Experienced Middletown Wrongful Death Lawyer Today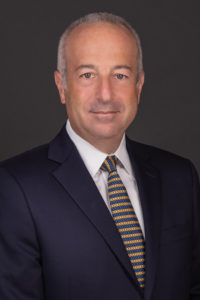 You deserve justice and financial compensation for the loss of your loved one in an accident or incident that was someone else's fault. To get that justice and compensation, however, you may need an experienced lawyer to take quick action on your behalf.
So, do not delay. If you lost a spouse or family member because of someone else's wrongful actions in Middletown, contact Finkelstein & Partners, LLP online or call our Middletown office at 845-344-4855 for a free consultation with a member of our team about your case.