Motorcycle Accident Lawyer in Middletown
Finkelstein & Partners, LLP
280 NY-211 Suite 206,
Middletown, NY 10940
845-344-4855

Review Us On Google
Finkelstein & Partners, LLP – Winning Serious Injury Lawsuits Since 1959
The thrill of riding your bike in Middletown can quickly turn tragic if you are involved in a crash. Unlike other motorists, motorcyclists are extra-vulnerable, since they don't have any automobile body to protect them.
The unfortunate truth of motorcycle accidents is that even the safest riders can become victims due to other motorists' negligence. Recovering damages after suffering injuries and losses in a motorcycle accident is difficult, but the Middletown motorcycle accident lawyers at the law offices of Finkelstein & Partners LLP are here to protect your rights. 
Why Motorcycle Accidents Are Different from Other Crashes
The irony of motorcycling is being incredibly vulnerable when you hit the road and getting blamed for traffic collisions when they happen. Motorcyclists often get accused of being negligent on the road, which isn't always true. Moreover, on the typically busy Empire State highways, motorcyclists can end up in dangerous traffic situations because their vehicles don't shield them from the impact of a crash.
It isn't surprising that the fatality rates for motorbike crashes are higher than those involving other vehicles.
The four critical aspects of motorcycle design that leave riders vulnerable to serious injury are:
1. Absence of a Frame/Cage
Unlike vehicles, motorbikes don't have a metal cage protecting riders from accident impact. When a crash occurs, they suffer direct impact with other cars and the roadway, resulting in often-severe injuries and losses.
2. Instability
Motorcycles are less stable than cars because they operate on two wheels. A sudden change in the roadway, traffic conditions, or even the need to stop suddenly leaves bikers prone to tipping over. Even a slight swipe by a negligent driver may result in extensive injuries.
3. Low Weight
Motorcycles are lighter and smaller than motor vehicles. They're vulnerable to extensive damage, especially when they collide with heavier vehicles. Their low weight also leaves them more prone to weather conditions such as strong winds.
4. Poor Visibility
When driving a car, it's harder to spot motorcycles than other vehicles. For this reason, drivers often cut off motorcyclists or fail to yield, resulting in accidents.
It isn't surprising that motorcycle accident victims often suffer fatal injuries. Due to the severity of the injuries motorcycle accident victims sustain, they should have the best legal representation when pursuing compensation. At Finkelstein & Partners LLP, we've passionately advocated for numerous motorcycle accidents in Middletown, NY, and we have the experience to handle any issues that might arise in your case.
Motorcycle Insurance Requirements in New York
You can only operate a motorbike on New York roadways if you've passed the state's Motorcycle Safety Program and possess a valid operator's license.
You also need to have these state-mandated insurance minimums:
$50,000 bodily injury coverage in crashes resulting in multiple injuries.

$100,000 death coverage in crashes resulting in multiple deaths.

$50,000 death coverage.

$25,000 bodily injury coverage.

10,000 property damage coverage.
Unfortunately, these state minimums are hardly enough considering the significant injuries and losses victims suffer after a motorcycle accident. A skilled attorney can help you pursue compensation from the at-fault party to cover all your expenses and losses.
How a Middletown Motorcycle Accident Lawyer Can Help You After a Crash
The attorneys at Finkelstein & Partners LLP are committed to getting you the best potential outcome if you decide to pursue a compensation claim after a motorcycle accident. We build strong cases and take an aggressive stance evidenced by our impressive track record. Our team is always prepared to handle any issues while pursuing your motorcycle accident claim.
Typically, riders who get involved in crashes find it challenging to recover damages without the help of an experienced Middletown motorcycle accident lawyer. Motorcycle insurance policies in New York State don't include Personal Injury Protection, making it difficult for riders to recover compensation.
Finkelstein & Partners LLP, we can stand for your rights and ensure you fully get compensated for the injuries and losses you suffer in a motorcycle accident. We've protected the rights of motorcycle accident victims for decades and know what it takes to pursue a successful claim. All we want is for you to concentrate on rebuilding your life as we seek justice for you.
Types of Cases We Cover
Our Process
Each motorcycle accident claim we handle is different. Nonetheless, the process to follow when filing a compensation claim after a crash is similar. Here are the general steps to take when pursuing a compensation claim:
Meeting With a Lawyer
You'll first need to meet with one of our lawyers to review your case and discuss your injuries and how you and your loved ones have been affected. If you decide to seek compensation, our attorneys will recommend the best course of action.
Preparing and Filing a Claim
After the initial consultation, our team can work on your behalf, conduct investigations, consult experts, and prepare materials to present the case. Filing claims usually involve complex procedures, which our attorneys can handle. We will update you on the progress of your claim and answer all of your questions.
Settlement versus Trial
Motorcycle accident claims generally have two outcomes. Settlements often occur when both sides agree on the amount victims will receive. Trials happen when the parties can't settle.
In this case, both parties will present their arguments before a jury and judge. Most claims get settled before they proceed to trials. At Finkelstein & Partners LLP, we approach our cases intending to take them to trial if necessary. 
We're committed to ensuring that even if your compensation claim ends in a settlement, the at-fault party and their insurer knows we will see the case to the end. The decision to proceed to court is yours, but we will provide the guidance needed to ensure you get it right.
Who Is Liable for a Motorcycle Accident?
Understanding the cause of a motorcycle accident provides a clear picture of who's at fault. New York State law allows you to recover compensation from everyone who contributed to your motorcycle accident and the resultant injuries.
This includes:
Motor vehicle drivers who hit/collided with you.

Other motorcyclists.

Product manufacturers.

Government agencies.

Property owners, and more.
At Finkelstein & Partners LLP, we're committed to ensuring we identify everyone who might have contributed to your accident. Once we pinpoint the at-fault parties, we'll pursue compensation from each of them. We set up our compensation claims for trial, ensuring the best odds that you recover maximum compensation.
Why Fault Is Important in Motorcycle Accidents
Fault is a critical component of motorcycle accidents in New York. Motorcyclists and their passengers are excluded from the state's no-fault insurance laws if they get involved in a crash. Nonetheless, you still have several options if you choose to pursue a compensation claim.
Although the no-fault insurance law in New York doesn't apply to bikers, it's possible to file an injury claim and get compensated for the costs you incurred after getting injured in a crash. New York follows the comparative negligence law, and the compensation you'll receive corresponds to your percentage of fault in the accident.
Suppose you did not wear a compliant helmet, resulting in more severe injuries than what you'd have suffered if you wore a compliant helmet. If you sustained $20,000 in injuries and the court allocates 25 percent fault for your injuries, you'll only recover $15,000. Our lawyers know the extent to which the at-fault parties and their insurers go to limit your compensation and know how to fight for maximum compensation. 
Statute of Limitations for Middletown Motorcycle Accidents
According to New York law, a motorcycle accident claim must get filed within three years of the accident date. If the accident resulted in death, the wrongful death claim must get filed within two years of the date of death. Claims brought against state or local authorities have a shorter statute of limitations.
Consulting our experienced attorneys as soon as possible will ensure we can file your claim within the statute of limitations. If you file a claim after the statute of limitation expires, the court will dismiss it.
Types of Motorcycle Accident Claims
Generally, the claim you file depends on the circumstances of your motorcycle crash. Whether you got struck by a negligent motorist or poor road conditions led to your crash, the Middletown motorcycle accident lawyers at the law offices of Finkelstein & Partners LLP are there to protect your rights.
Our attorneys handle a range of motorcycle accident compensation claims, including:
Motorcycle vs. car accidents.

Motorcycle vs. truck accidents.

Motorcycle vs. motorcycle accidents.

Road hazards accident.
Regardless of the circumstances of your crash, we can explore all legal avenues to help you recover your damages.
Which Damages Can I Recover?
Several types of compensation are available if you decide to pursue a compensation claim after a motorcycle accident in New York State. Your decision will depend on the damages you suffered and how the accident affected you.
At Finkelstein & Partners LLP, we investigate the circumstances of each compensation claim to identify the liable parties. We also work aggressively to realize a fair outcome in each case we handle. Depending on the nature of your motorcycle crash and the subsequent injuries, our attorneys may pursue compensation for:
Medical Expenses
The severity of motorcycle accident injuries always translates into high treatment costs. As an accident victim, you can get compensated for medical expenses related to the crash, including hospital visits, emergency room fees, medical supplies, treatment, rehabilitation, and the cost of future treatment.
Lost Wages
If you're unable to return to work after the crash, you may get compensated for the lost wages. If your injuries prevent you from returning to work or force you to work for fewer hours, you can get compensation for future lost wages.
Property Loss
Motorcycle accidents usually result in significant damage to your bike and other personal property. In this case, the court may rule that you receive compensatory damages for your property loss.
Pain and Suffering
Thanks to the severe nature of motorcycle accidents, victims often get compensated for the pain and suffering they endured. You can also get compensation for the long-lasting impacts of the accident, such as PTSD, which affects the quality of your life.
Loss of Consortium
A motorcycle crash can diminish your quality of life to the point where you can't maintain the previous relationship with your partner or children. This is popularly known as loss of consortium and is also compensatory damage.
Wrongful Death
Some motorcycle accidents are fatal. If your loved one succumbed to motorcycle accident injuries, you may pursue a wrongful death lawsuit against the at-fault motorist.
Having a Middletown motorcycle accident attorney is advisable since they'll investigate the accident and determine the types of damages you may receive in a settlement or court case. The attorneys at Finkelstein & Partners LLP are committed to helping you recover the full compensation amount.
The amount of compensation you can recover depends on your injuries and losses and your degree of fault in the accident. Extreme negligence on the part of the at-fault party, including DUI, may increase your compensation. 
Contact an Experienced Middletown Motorcycle Accident Lawyer Today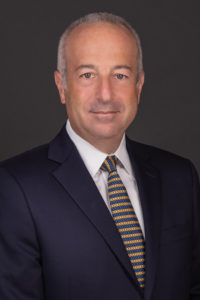 After suffering injuries and losses in a motorcycle accident, it's best to seek medical attention first. Afterward, contact our team so that we can go after those responsible for the crash. The time limits tend to be short, especially if we decide to seek compensation from government agencies, hence the need to get in touch with us as soon as possible.
From the get-go, our attorneys stand by your side throughout the claims process and help you understand your legal options. We also explore all avenues to ensure you get maximumly compensated for your injuries and losses. Contact Finkelstein & Partners in Middletown today at 845-344-4855 for your 100 percent free consultation with our team.