Construction sites are notoriously hazardous, with accidents occurring frequently, some resulting in severe injuries or death for people involved. In many cases, those injured may not rely solely on workers' compensation benefits to cover the extent of their damages. A third-party claim— or lawsuit against someone other than your employer—may provide a viable option for additional compensation. The only realistic way to pursue a successful third-party claim, however, is to hire a skilled attorney. Reach out to a construction accident lawyer.
In this article, we explore the process of filing a third-party claim following a construction accident and why you need an experienced construction accident lawyer to handle pursuing the compensation you deserve for your injuries.
Overview of Construction Accidents and Third-Party Claims
Construction accidents have many causes but frequently result from someone's dangerous decisions, actions, or inaction. Here is an overview of common construction accidents, who is at fault for them, third-party claims, and a lawyer's role in seeking compensation for any injuries they inflict.
Common Types of Construction Accidents
Construction is one of the most dangerous occupations in the United States, according to the National Safety Council.
Numerous harmful mishaps can occur on a construction site, including:
Falls from heights, such as from scaffolding, ladders, or roofs.
Being struck by falling objects or equipment.
Electrocution due to improperly maintained power tools or wiring.
Collapses of structures, such as floors, walls, or trenching.
Heavy machinery accidents.
Exposure to hazardous chemicals or materials.
Construction industry employers owe a duty to their workers to protect them from these accidents and similar harmful events on a job site. Despite tight regulations and years of awareness campaigns, construction accidents still happen with troubling regularity, with devastating consequences for construction workers and their families.
Third-Party Claims Explained
Various parties on a construction site can cause a harmful accident by engaging in unsafe practices or fostering dangerous working conditions.
They may include:
Property owners
Project developers
A general contractor and its employees
Subcontractors and their employees
Architects, engineers, and surveyors
Equipment manufacturers
Materials suppliers
You can normally hold anyone whose dangerous decisions, actions, or inaction leads to a construction accident— such as the parties listed above— liable for the harm you suffered on a worksite. That is, however, not always the case when the victim is a construction worker.
Workers' compensation, a type of no-fault insurance, covers most construction workers. Construction industry employers carry workers' comp to cover their employees' on the job injuries. Workers' comp specifically pays an injured employee's medical expenses and a portion of the income an employee loses while a job-related injury keeps them out of work.
Workers who become hurt in a construction accident can usually collect workers' comp benefits regardless of who was at fault for their injuries. That protection, however, comes with a trade-off.
In most cases, workers covered by workers' compensation cannot sue their employer for damages, even if their employer was at fault for the accident. Workers' comp pays only for some of a construction worker's damages. It does not significantly compensate for a worker's pain, suffering, and other noneconomic losses.
That is where a third-party claim comes in. In a construction accident case, a third-party claim is a legal action for damages brought against anyone at fault or liable for a worker's injuries other than the worker's employer.
The injured employee of a subcontractor, for example, may have a third-party claim against a property owner responsible for creating an unreasonably hazardous job site or the manufacturer of dangerously defective equipment.
Third-party claims seek compensation in addition to any payments and benefits an injured worker receives under an employer's workers' compensation insurance policy. By suing a third party, an injured construction worker may collect compensation that workers' comp does not pay.
Damages in a third-party claim may include:
Any medical expenses not covered by workers' comp.
Nonmedical expenses related to adapting to or living with your injuries, such as the cost of modifying your living space or hiring help with everyday activities while you heal.
The remainder of your lost income not covered by workers' comp.
Any loss of future earnings due to a disability not covered by workers' comp.
Your physical pain and discomfort from your injuries or medical treatments.
Your emotional suffering.
Your diminished quality or enjoyment of life.
Your loss of independence.
The challenges you face from living with scarring, disfigurement, or loss of bodily function.
A third-party claim may also seek a court award of punitive—or exemplary—damages, which punish an at-fault party for extreme or malicious conduct.
Several factors can influence the amount of compensation you may receive in a third-party claim, including the severity and permanence of your injuries, your prior medical history and any preexisting conditions, and the availability of insurance coverage or assets from the responsible parties. Consult an experienced construction accident lawyer to learn about the damages you may recover in a third-party construction accident claim.
Establishing Liability in a Third-Party Claim
Unlike workers' comp, which pays benefits regardless of fault in most cases, proving a third-party claim requires demonstrating that someone other than your employer caused the accident or legally must answer for someone who did. This task is not necessarily easy. The only realistic way to do it is to hire an experienced construction accident lawyer to handle your claim.
Here is an overview of what a lawyer typically must do to establish a third party's liability for your construction accident-related losses.
Identify the Liable Parties
To pursue a third-party claim, your attorney must first identify who to sue.
They may fall into one of two categories:
Individuals, businesses, or entities that bear fault for contributing to the cause of the construction accident.
Parties, like insurance companies, that have a legal obligation to answer for an at-fault party's conduct.
You can, for example, have a third-party claim against a property owner or equipment manufacturer whose wrongful decisions or actions played a role in the accident. You may also have a third-party claim against an insurer or the employer (so long as it is not yours) of an individual whose actions triggered the incident.
Identifying liable third parties usually requires thorough investigation and collaboration with industry experts to determine the underlying causes of a construction accident. Those jobs are for an experienced construction accident lawyer who understands the industry and the various players on a job site.
Prove Their Negligence or Other Legal Liability
After identifying the responsible parties, your attorney needs to prove that their negligence caused your injuries or that there is some other legal basis for holding them responsible for your losses.
Negligence is the basis of most personal injury claims. It is the term lawyers use to refer to unreasonably dangerous conduct that caused an accident and injuries from it.
To prove a third party's negligence, a lawyer must collect and present evidence to prove four facts—or elements:
The third party owed you a duty of care, meaning they had an obligation to take reasonable steps to keep you safe or not endanger you.
They breached their duty of care by acting unsafely or failing to act when they should have.
The breach of duty directly caused the accident that injured you.
You suffered damages as a result, such as medical expenses, lost earnings, or pain and suffering, because of the injuries sustained.
Some construction accident third-party claims do not involve proving negligence but instead another set of facts that form the basis of liability. A third-party claim against a manufacturer of defective construction equipment, for example, may require proving the existence of a defect in how the entity designed or manufactured it
A third-party claim against an insurance company, similarly, may require proving the existence of an insurance policy and coverage under its terms.
To prove negligence or some other basis of liability, a construction accident attorney will need to gather evidence that they can use, if necessary, at a trial, such as:
Accident scene photographs.
Witness statements.
Incident reports.
Safety inspection records.
Maintenance logs.
Expert testimony, such as from an engineer or construction safety specialist.
Experienced construction accident lawyers know where to find evidence supporting a third-party claim, how to secure it, and what purposes it can serve in granting you the compensation you deserve.
The Statute of Limitations for Third-Party Construction Accident Claims
Every third-party construction accident claim contains an expiration date called the statute of limitations. It is the deadline by which you must file a lawsuit for damages against a third party. If you miss the deadline that the statute of limitations established, you may lose your right to pursue compensation for your injuries.
The statute of limitations for third-party claims varies depending on the state where you file the case. The time frame ranges from a few months to several years and is subject to numerous exceptions and conditions. The most reliable way to avoid missing the statute of limitations for your third-party construction accident claim is to consult an experienced construction accident lawyer as soon as possible.
Protect Your Rights After a Construction Accident
Your rights are at risk after becoming hurt in a construction accident. Consider taking these steps to protect your right to seek compensation through a third-party claim.
Seek Immediate Medical Attention
Always go to the doctor for a checkup after any construction accident, even if you think you escaped severe injury. The aches and pains you feel now could signal catastrophic trauma. It is a gamble to assume otherwise.
Ask a trained medical professional to examine you to ensure your condition does not worsen. Workers' comp will likely pay for your care if you follow the rules in your state for selecting the doctor who will treat you.
Seeking care can also protect you legally. Medical records of your treatment can serve as valuable evidence to prove a third-party claim.
Consult a Construction Accident Lawyer
Once you have addressed your immediate medical needs, consult an experienced construction accident lawyer. In a free consultation, the lawyer can review your circumstances and evaluate whether you have the right to pursue a third-party claim. The sooner you speak with a lawyer, the better your chances of receiving the maximum allowable compensation for your losses.
Do Not Agree to a Quick Settlement Without Talking to a Lawyer
The third party at fault for your injuries or their insurance company may offer to settle your claim before you have even filed it. Be careful, however.
Any settlement offered to you directly will inevitably fall short of what you have the right to receive. If you accept it, you could forfeit your rights to full compensation. Ask a lawyer to review any settlement offers you receive. A skilled attorney can often take over negotiations and take you far more than the amount proposed.
Contact a Construction Accident Lawyer Today
Filing a third-party claim after a construction accident can provide the compensation you need to address the full extent of your injuries and losses—far beyond what workers' compensation alone can offer. Pursuing a third-party claim may also hold negligent parties accountable and potentially lead to improved construction site safety. Reach out to a personal injury lawyer.
To maximize your chances of success, hire an experienced construction injury attorney to handle your third-party claim. A knowledgeable lawyer can take care of the details while you focus your energy on healing and rebuilding.
If you have suffered an injury in a construction accident, do not hesitate to consult with an experienced personal injury attorney to discuss your case and explore your options for pursuing a third-party claim. Acting promptly can make all the difference in securing the compensation you need to recover and move forward with your life.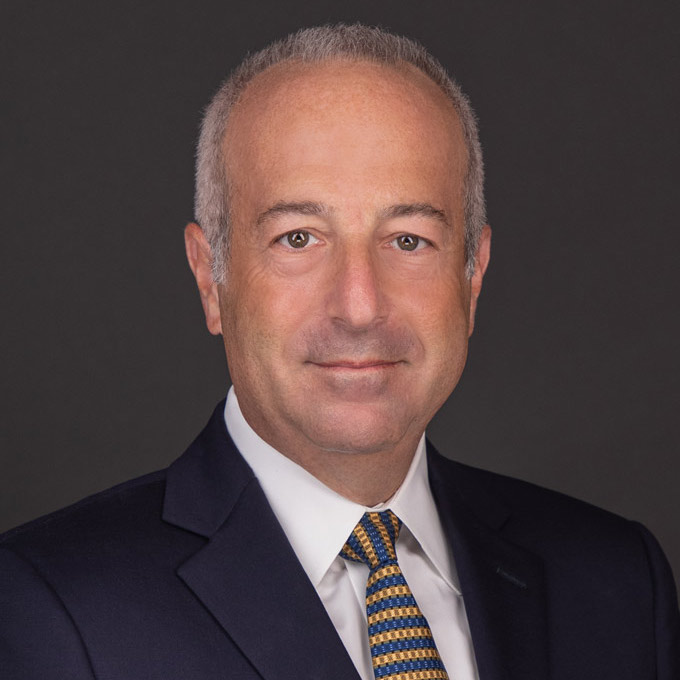 Mr. Finkelstein is the Managing Partner of Finkelstein & Partners, LLP. He has become a noted consumer activist through his representation of injured individuals against corporate wrongdoers and irresponsible parties.
An accomplished litigator, Mr. Finkelstein has represented Plaintiffs in wrongful death and catastrophic personal injury cases. He has successfully handled dozens of multi-million dollar cases.