Motorcycle Accident Lawyer in Wappingers Falls
Natural resources: Wappinger Creek to the north, the beautiful Hudson River to the west, Sprout Creek to the east, and nearly 1,000 acres of land for recreation make Wappingers Falls a great place to travel by motorcycle. This method of travel is far more cost-effective than traveling by car. It also allows you to experience the beauty of the area.
Unfortunately, not every motorcycle operator is lucky enough to avoid an accident with a careless vehicle operator. Motorcycle accidents comprise more than seven percent of all serious injuries on New York roadways, even though motorcycles make up only two percent of the traffic.
Motorcycle accident victims nearly always suffer traumatic injuries because they have far less protection from an injury than other vehicles with whom they share the roadway. When someone suffers an injury in a motorcycle accident, the financial toll, physical toll, and emotional toll can be significant.
Contact a Wappingers Fall motorcycle accident lawyer at Finkelstein & Partners, LLP for help. We can prepare a claim for your injury and make sure you understand your rights under the New York statutes.
Results Matter When Hiring an Attorney
We know that results matter. We have a long track record of providing value to victims who have suffered an injury in a motorcycle accident
Some of the successful cases we have handled include:
Just because we have past successes, a claimant should not assume we will have the same level of success in their case. However, our track record demonstrates that we fight aggressively to properly compensate motorcycle accident victims for their losses.
Types of Cases We Cover
Motorcycle Accident Injuries Can Cause Catastrophic Harm
When someone is involved in any accident on New York roads, there are always injuries, even if they are minor. However, motorcyclists are at an even greater risk than others on the road.
Motorcycle operators have limited safety options. Motorcycles have no side impact protection since they have no doors. An operator can be thrown from their motorcycle, causing them to hit the solid pavement at any speed. Their backs and neck have no protection from an impact.
The sheer weight of a car versus a motorcycle—on average, an empty car weighs between 2,400 and 5,000 pounds. However, a motorcycle weighs anywhere between 300 and 1,000 pounds.
It is clear from these numbers that even a tap on the rear end of a motorcycle traveling 50 miles an hour will cause havoc.
Some of the most common injuries a victim can suffer following a Wappingers Falls motorcycle accident include:
Road rash – There is a misconception that road rash is not a big deal. Nothing could be further from the truth. While a minor road rash may heal within a short period without lasting consequences, if a motorcycle accident victim is dragged or slides on the roadway, they could have a deep road rash which can result in infection, scarring, or require skin grafting.
Broken bones – An accident that throws you from a motorcycle can break shoulders, legs, hips, or the pelvis. Compound fractures can cause long and painful treatments.
Internal injuries – Some Wappingers Falls motorcycle accident victims could suffer internal injuries. These injuries can range from deep tissue bruising, internal bleeding, or internal organ ruptures. Injuries could take weeks or months of recovery time, and the injuries could be fatal in some cases.
Head and neck injuries – Even when a motorcyclist has protected themselves with a high-quality helmet, there is no guarantee their helmet will prevent head and neck injuries. Traumatic brain injuries (TBI), from a mild concussion to a more serious TBI, can long-term impact a victim's ability to return to their normal course of work. TBIs can also impact a victim's emotional health over the long term.
These are only some of the potential injuries a motorcycle accident victim may suffer when another motor vehicle strikes them. Seek immediate medical care following an accident. The last thing any motorcycle accident victim wants to do is put their future health and well-being at risk by not seeing a doctor and having their injuries evaluated.
Liable Party in Motorcycle Crashes in Wappingers Falls
New York is a no-fault insurance state. However, the New York State Insurance Law specifically states that motorcycles are ineligible for no-fault coverage. Therefore, to file a claim for an injury sustained in a Wappingers Falls motorcycle accident, the victim would have to file a claim with the insurance company covering the at-fault party.
This requires establishing fault for the accident, which may involve:
The car driver who struck the motorcycle. The driver who struck the motorcycle probably caused the accident. Suppose they were distracted, driving under the influence of marijuana or alcohol, or not following posted speed limits. In that case, you can hold them solely responsible for your injuries.
Another vehicle. In some cases, the car which struck the motorcycle operator could have attempted to prevent an accident by moving out of the way of another careless driver. Additionally, another car may have struck their side or rear, which caused them to collide with the motorcycle.
Defective features. Car, truck, or motorcycle drivers could lose control of their vehicle because of a parts defect. Tires, brakes, or steering mechanisms could fail, which could mean a repair person, an inspector (in the case of a truck), or the manufacturer could be liable for the injuries sustained by a Wappingers Falls motorcycle accident victim.
To establish fault, we employ several methods. The initial police report may help establish fault. Statements from other drivers or pedestrians in the area could also provide insight. In some cases, businesses in the area may have surveillance videos that could show a clear view of the accident.
Victims of a motorcycle accident should contact a Wappingers Falls motorcycle accident injury attorney at Finkelstein & Partners LLP as soon as possible after a medical evaluation. Remember, the more time passes after an accident, the shorter people's memories grow. Additionally, if any business has camera footage, it is often overwritten within 30 days.
Collecting Economic and Non-Economic Damages
Most accident victims may seek economic and non-economic damages following an accident in which they suffered an injury.
These damages may include:
Immediate and future medical bills to treat the injury and after-effects
Immediate and future loss of wages and benefits due to the injury
Modification expenses to ensure safety in the home due to their injury
Pain and suffering, including emotional distress caused by the injury
Cost of rehabilitation therapy and mental health counseling
Out of pocket costs to hire someone to perform chores the victim would normally do themselves
Medical devices necessary to maintain a high quality of life for the victim
Transportation to and from medical appointments for injury treatment
When you work with a motorcycle accident attorney at Finkelstein & Partners, LLP, we will work hard to ensure that your economic future is not put at risk due to an injury you suffered through no fault of your own.
Why Victims Cannot Expect Immediate Acceptance of Claim
Insurance companies are in business to make money. That is the bottom line. While they frequently advertise the great job they do for their clients following an accident, make no mistake about it—they will carefully scrutinize any submitted claim. Insurers make money collecting premiums, and they lose money paying claims. Therefore, the insurer is no longer on their side from the minute a motorcycle accident files a claim. Adjusters often go to great lengths to minimize claims.
Some of the tactics they may employ include:
Asking for recorded statements. By asking a motorcycle accident victim to provide a recorded statement, the insurer hopes to find a contradiction or get the victim to minimize the severity of their injury.
Asking for signed medical releases. An insurer may access the victim's medical records about the accident. However, let your lawyer handle this. Some releases cover the victim's entire medical history. This helps the insurance company point to a preexisting condition as the root of the injury.
Pointing to a third party. Insurance companies may simply deny the claim and say that their client is responsible for the injuries a victim suffered because of a Wappingers Falls motorcycle accident.
This is why motorcycle accident victims should always seek assistance from a skilled motorcycle accident lawyer. Insurers are not on your side, and they will have a team of attorneys working on their behalf. Hiring the law firm of Finkelstein & Partners, LLP can help ensure you have an advocate fighting for your rights.
Whenever you file an insurance claim, you should avoid a recorded statement. Victims should also avoid signing any documents presented to them by the insurer until an attorney has reviewed them.
Addressing Motorcycle Accident Victims' Concerns About Costs
One concern someone in a motorcycle accident has about hiring a lawyer is the cost. We understand you face a long recovery time and that your family's finances are one of your top concerns.
We also know that the added financial stresses could jeopardize your recovery. You need not be concerned with paying our legal fees until we settle your motorcycle accident case. While there are some fees you will be required to pay, such as filing fees, document fees, etc., we will discuss those fees with you. However, you will not pay one dollar in legal fees unless we can successfully negotiate a settlement on your behalf.
We believe every victim deserves legal representation when they have suffered an injury because of someone's negligent behavior. We know that fighting insurance companies takes time and can be frustrating, especially when you know that their client caused your injuries.
We take nearly all motorcycle accident injury cases on a contingency fee basis. That means you do not pay our fee unless and until we settle your case. You will pay associated costs that we may have to pay regardless of whether your case results in a settlement.
Our Experience and Team Make a Difference
We founded our firm in 1959. Since then, we have proven time and time again that we are committed to doing the best job possible for our clients. We take the time to listen to each victim and make sure we understand the impact their injuries have had on their lives.
We also have an in-house investigation team that can help us establish the facts necessary to prove the other party could have avoided your accident. You can rest assured that we will treat you with the care and compassion you deserve, and you will not be simply another client at a faceless, nameless law firm.
Contact a Motorcycle Accident Injury Lawyer Today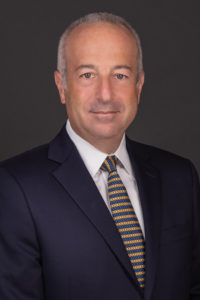 Call Finkelstein & Partners, LLP today and ask to have your motorcycle accident evaluated by one of our motorcycle accident lawyers. You can contact our Wappingers Falls office at 845-298-2870 or use our convenient online contact form.
Finkelstein & Partners Wappingers Falls / Poughkeepsie Office
1778 South Road Route 9
Wappingers Falls / Poughkeepsie, NY 12590
845-298-2870

Review Us On Google
Finkelstein & Partners, LLP – Winning Serious Injury Lawsuits Since 1959