Wappingers Falls Truck Accident Lawyers
Wappingers Falls / Poughkeepsie Office
1778 South Road Route 9
Wappingers Falls / Poughkeepsie, NY 12590
845-298-2870

Review Us On Google
Finkelstein & Partners, LLP – Winning Serious Injury Lawsuits Since 1959
Wappingers Falls, like many areas of New York, relies heavily on big trucks to help deliver the goods that residents need each day. With State Route 376 passing through the area, many big trucks need to use Wappingers Falls to help them reach their final destinations. However, with its relatively small population and status as a village, Wappingers Falls does not see a lot of heavy traffic, nor do its roads have the infrastructure needed to make it easy for big trucks to pass through. Truck drivers may have a harder time navigating on streets designed primarily for private drivers.
Did you suffer injuries in a truck accident in Wappingers Falls? Finkelstein & Partners can help you learn more about your right to compensation. Contact our Wappingers Falls truck accident lawyers at (845) 298-2870 to schedule your free consultation.
Finkelstein & Partners: Over 60 Years of Results
At Finkelstein & Partners, we have more than 60 years of results throughout New York. Our dedicated team of attorneys has helped many of our past clients deal with serious personal injury claims, including claims following severe truck accidents.
Take a look at a few of our past results:
$6.8 million after a truck crash.
$13.5 million after a motor vehicle accident.
$8.3 million for a pedestrian child struck by a motor vehicle.
The results of past personal injury claims cannot guarantee the results in any future claim. However, if you have sustained serious injuries in a Wappingers Falls truck accident, you need an attorney who can fight hard to help you understand your rights and go after the compensation you deserve. At Finkelstein & Partners, we have won serious injury lawsuits since 1959, and we aim to help all of our clients maximize their compensation as much as possible. Contact us today for more information.
Do You Need an Attorney After a Wappingers Falls Truck Accident?
Did you suffer serious injuries in a Wappingers Falls truck accident due to the negligent actions of a truck driver or the truck driver's company? If so, you need a dedicated legal team who will help aggressively pursue the compensation you deserve for your injuries. An attorney like the truck accident lawyers at Finkelstein & Partners can help bring critical advantages to your truck accident claim.
We help investigate everything that contributed to the truck accident.
Truck accidents often involve a variety of complicated variables, from the direct actions of the truck driver to the actions taken by the trucking company that may have contributed to the accident. In fact, truck accident claims may involve a great deal more investigation than the average passenger vehicle accident—since truck accidents often include many more elements.
At Finkelstein & Partners, we take a look at the truck driver's record, the rules of the trucking company, and even who loaded the vehicle or maintained it to ensure we uncover all the related details in our clients' accidents and help assign liability appropriately.
We help ensure that our clients fully understand the compensation they deserve.
The insurance company that covers the liable truck driver or the trucking company may not have your best interests at heart. Often, insurance companies will contact accident victims, including truck accident victims, and try to issue a settlement offer before the dust settles after the accident. Those offers may look great on the surface, especially since you may have medical bills rolling in and financial complications piling up if you cannot work after your Wappingers Falls truck accident injuries.
However, those settlement offers may not reflect the full compensation you deserve for your injuries. At Finkelstein & Partners, we help ensure that all our clients fully understand their right to compensation so that they do not find themselves fooled by low settlement offers that do not reflect the full compensation they should really pursue for their injuries.
We help deal with the insurance company on your behalf, reducing stress during this incredibly difficult time.
In the aftermath of a serious truck accident in Wappingers Falls, you may have a hard time managing everything on your plate. Recovering from your injuries offers enough of a challenge. For our clients, we take over many of those stressful interactions and allow them to focus on the most important elements of their recovery.
Common Truck Accident Injuries in Wappingers Falls
Because they see fewer trucks on the road than cities with larger interstates, Wappingers Falls drivers may have a harder time navigating near trucks. They may become more frustrated by sharing the road with them, especially when those trucks need to hit the smaller roads that wind through the village.
As a result, drivers may have more trouble avoiding a truck that makes a too-wide right turn without signaling appropriately or getting out of the way if a truck tries to change lanes unexpectedly. A truck driver's dangerous actions can quickly result in severe injuries, many of which can have lifelong consequences.
Traumatic Brain Injury
Victims who suffer a traumatic brain injury in a truck accident may find that it interferes with their personal lives, their work lives, and their hobbies. Not only can a traumatic brain injury cause significant memory problems, including holes in the long-term memory, it can cause problems with short-term memory, focus, and concentration. Victims may also struggle to regulate emotions following the accident, which may make it very difficult for them to handle personal relationships, interact with coworkers or customers, or respond to stimuli around them.
Back and Neck Injuries
The force of a truck accident can result in a range of back and neck injuries, including:
Spinal cord injuries, which may result in full paralysis below the site of the injury
Muscle damage
Whiplash
Back and neck injuries can cause immense pain and difficulty moving. They may also make it very difficult for the victim to get comfortable while sitting for long periods.
Burns
Big trucks may include chemical tankers, which have a higher risk of catching on fire in an accident or, if damaged in the accident, may expose the victim to toxic chemicals that may cause severe chemical burns. Burns may cause a severe amount of pain and leave behind substantial scarring.
Amputations
Truck accidents can cause severe crushing damage, which may permanently damage limbs to the point that amputation offers the only solution. Amputees permanently lose the limb damaged in the accident. While they may replace some functions with a prosthetic device, those devices can only partially replicate the function of a biological limb.
Broken Bones
Many truck accident victims sustain multiple broken bones, which can cause immense pain and long-term suffering. Broken bones may require surgical treatment and a long time in rehabilitation to strengthen the damaged limb and restore normal function as much as possible. Some people have ongoing pain because of the broken bones they sustained in a truck accident.
A Look at Potential Liability After a Wappingers Falls Truck Accident
After a Wappingers Falls truck accident, get in touch with an attorney to discuss liability for your accident, including all parties that may share liability. A truck driver must exercise a high duty of care when on the road, protecting other drivers and their passengers and avoiding accident risk whenever possible, especially when you take the larger size and mass of a big truck into consideration.
That truck driver also makes the final decisions behind the wheel that may lead to or help avoid an accident: for example, the truck driver decides how fast to travel or when they may need to pull off the road due to increasing drowsiness. However, many other factors may also contribute to truck accidents in Wappingers Falls, leaving more than one party potentially liable for the accident.
The Trucking Company
Trucking companies bear responsibility when it comes to ensuring that their drivers and their trucks do not pose a danger to others out on the road. Trucking companies must, for example, ensure that their drivers follow federal mandates regarding the number of hours they can legally spend on the road each day: 11 hours out of a 14-hour shift at maximum before they must pull off the road. They must also complete needed maintenance on their trucks to ensure that they do not pose an undue danger to others who may share the road with them—from making sure that the brakes remain in full operation after every run to checking windshield wipers, lights, and tires and replacing them as needed. If the trucking company fails to adhere to those regulations, it may bear liability for an accident caused by its failure to follow those regulations.
A Mechanic Who Recently Worked on the Vehicle
Many trucking companies try to handle their basic maintenance in-house, with a team of mechanics who keep the fleet fully operational. Some, however, will send their trucks out for maintenance. The mechanic must ensure that those trucks receive the attention and care they need before putting them back out on the road. A mechanic who completes repairs incorrectly or fails to handle needed repairs, but still certifies the truck and sends it back out on the road, may bear liability for any accident caused by those negligent actions.
The Loading Company
While some truck drivers may handle loading and unloading their vehicles themselves, others may rely on the company sending out the load to handle loading the truck. Loading the truck means striking a delicate balance. A properly loaded truck can better hold the trailer responding to the direction of the cab. Failure to put the load in properly, however, can increase the risk of a jackknife or rollover accident. On a flatbed, or if someone fails to properly secure the rear doors of the truck, unsecured cargo can end up on the road, posing a serious danger to other drivers.
Recovering Compensation After a Wappingers Falls Truck Accident
Many victims have one top question when they get ready to move forward with a personal injury claim after a truck accident: how much compensation can I recover for my injuries? A truck accident can mean significant medical bills, lost time at work, and many changes in your life, all of which can pose substantial expenses.
How much compensation can you recover? Several key factors may determine how much you may recover for your truck accident claim.
What injuries did you sustain, and how did they impact you?
After a truck accident, you may have multiple, complex, severe injuries, all of which will require significant treatment. Those treatments often carry high medical costs that you will need to contend with as you move forward with your recovery. As part of your truck accident claim, you could include all the medical expenses related to your injuries, from emergency medical care to long-term physical therapy that aids in your recovery.
In addition, discuss how those injuries impacted your life with your attorney. Your truck accident claim will likely include some compensation for pain and suffering. That compensation, rather than having a basis in a monetary amount, will depend on how much your injuries have affected your overall quality of life.
How did your injuries affect your ability to work?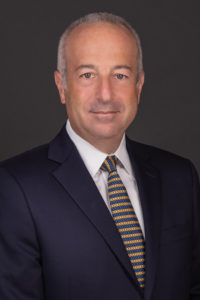 Lost wages can cause even more financial devastation in the aftermath of a truck accident than the actual bills you may face. Talk to your lawyer about how your truck accident impacted your ability to work, including what hours you lost at the office and how much vacation or sick time you needed to use before you could get back to work. Often, victims can recover considerable compensation for the wages lost because of truck accident injuries.
Did You Suffer Serious Injuries in a Wappingers Falls Truck Accident?
If you suffered serious injuries in a truck accident in Wappingers Falls, do not wait to get in touch with a Wappingers Falls truck accident attorney, who can help you better understand your right to compensation. Contact Finkelstein & Partners today at (845) 298-2870 for a free consultation.