Wappingers Falls Car Accident Attorney
Wappingers Falls / Poughkeepsie Office
1778 South Road Route 9
Wappingers Falls / Poughkeepsie, NY 12590
845-298-2870

Review Us On Google
Finkelstein & Partners, LLP – Winning Serious Injury Lawsuits Since 1959
A car accident is not something you will often think about beforehand or prepare for, but it is an event that can turn your life upside down and leave you with many burdens and worries. As you try to recover from the injuries you have suffered, you must also consider whether to pursue a Wappingers Falls car accident claim and how you will fight for compensation for the financial expenses and losses you will accumulate from the car accident.
Lost work, totaled vehicle or other property damage, and medical treatment can disrupt your peace of mind and way of life. New York law may entitle you to seek compensation for the injuries and losses you have suffered due to a vehicle accident.
If you've sustained injuries in a car accident, you are likely weighing your options and considering your next steps to fight for your rights. A decision that you should make early on is whether or not you will seek legal representation for your claim and case.
A car accident lawyer can help you through this tedious process to help guide you and provide you with information on your legal options against those responsible for your injuries. The earlier in your case that a lawyer can represent you and your interests, the better you will fare in the long run. With a lawyer by your side at the inception of your claim and legal action, the higher the likelihood that you will avoid serious errors, delays, or complications as your case progresses.
Risk of Motor Vehicle Accidents in Wappingers Falls
The Village of Wappingers Falls is a small, tight-knit community and village located within Dutchess County. This village is surrounded by natural landscapes and located along U.S. Route 9, a main artery and connection for visitors and inhabitants on their daily commutes to and from Wappingers Falls. Although the frequency of accidents is relatively low in this mostly suburban area when compared to other cities in New York, residents can still experience car accidents, particularly during busy times in the day.
In a given year, our area reports between seven- and eight-thousand motor vehicle collisions, of which close to 2,000 result in injuries, including 20 fatalities. The majority of these collisions are attributed to negligent contributing crash factors, as reported by the New York State Traffic Safety Statistical Repository.
Common Causes of Car Accidents
Car accidents happen across the streets of your city and neighborhood each day, and the reality is that the vast majority of these incidents are preventable. Negligent driving is almost always the cause of a motor vehicle collision and can affect any driver or passenger on the roadway. Regardless of whether you're driving safely, if you cross paths with a reckless driver, an accident may prove unavoidable, and your health and safety are at risk. Traffic congestion coupled with bigger vehicles on the road and increases in distractions for drivers can often end in tragedy.
Some common examples of car accidents caused by negligent drivers include:
Driving while under the influence
Reckless driving
Driving while distracted
Speeding
Failure to obey traffic laws or signals
Car Accident Victim Injuries and Recovery
Victims of car accidents can suffer various injuries, ranging from minor to fatal, depending on the type of accident and extent of damage involved. When an individual survives a car accident, he or she may face a long road to recovery, which can include painful procedures and long-term medical treatments.
The extent of your injuries can take some time to uncover. In the immediate aftermath of an accident emergency, medical providers are focused on stabilizing you to further evaluate the damage you may have suffered. Some injuries may heal quickly, while others may require a prolonged time or may never fully heal and cause lingering complications, pain, and other problems for you down the road.
Common car accident injuries include:
Brain and spinal cord injuries
Injuries to ligaments, tendons, or muscles
Severe wounds or cuts
Burn injuries
Loss of a limb or extremity
Broken bones
Dislocated joints
What Damages Can You Recover After a Car Accident in Wappingers Falls?
Car accidents are unpredictable in their occurrence and their aftermath. Each accident is unique and can result in a wide range of damages from one car accident victim to the next. Your personal experience and impacts are what drives the fight for compensation against those responsible for your injuries. Under the law, you may request compensation for the losses you suffer from a car accident that another party caused.
Some of the damages available in Wappingers Falls car accident claims include:
Medical costs – All expenses related to your injuries inclusive of emergency care, treatment, therapy, and rehabilitation.
Income losses – Wages lost due to missed work as well as a reduction in wages or lost work because of the inability to complete work duties due to your injury.
Pain and suffering – Related to the accident itself as well as the recovery and long-term effects of your injuries through treatment, rehabilitation, and beyond, as well as the mental or emotional trauma caused by the accident.
Future expenses and impacts – Projected losses and expenses in the future due to your injuries, whether for medical care or impacts on your ability to earn an income.
Wrongful death – If you have lost a loved one in a car accident, you may qualify to seek damages for loss of companionship, as well as the expenses and costs for emergency medical treatment and funeral/burial expenses.
Property damage – Oftentimes, damage to your vehicle or other personal property can be part of the overall insurance accident claim.
How Can You Protect Your Legal Rights After an Automobile Accident?
It is a difficult time in the hours and days after a motor vehicle accident. There can be many lingering questions about your health, the accident itself, and the mounting expenses and costs associated with your injuries and damages that have occurred.
Attempting to handle your car accident case without legal representation, including handling the negotiations with insurance companies, other interested parties, and the individuals responsible for your injuries can make you feel overwhelmed and uncertain about the impacts the accident will have on your future. Without the right guidance and information, a small misstep can turn into a denied insurance claim or a drastic reduction of compensation in an insurance settlement offer.
Your best move to protect your legal rights and best interests after a car accident is to contact and hire a car accident attorney. Our Wappingers Falls car accident lawyers represent individuals injured at the hands of a negligent party through no fault of their own. Our Wappingers Falls car accident attorneys will understand the complexities of injury cases and the difficulties you likely face in your fight to recover compensation for the full cost of your injuries.
How Does a Car Accident Lawyer Help Your Claim?
Oftentimes, car accident victims are surprised to learn that their decision to hire or not hire a lawyer to represent them in their case can have a significant impact on their outcomes and recovery. It is quite common for settlement offers to immediately increase when a claimant retains a lawyer.
This is because an attorney has the resources and know-how to fight for all aspects of your losses related to a car accident. Insurance companies do not want to pay the maximum damages for your losses and will make every attempt to reduce compensation or deny your claim if an opportunity to do so arises. Missed communications and unintended omissions of information or misunderstandings in a statement can cause irreparable damage in your case. A car accident lawyer will take the steps necessary to protect your rights throughout the process and help you recover maximum compensation.
Communicate With All Interested Accident Parties
One of the biggest stressors in a Wappingers Falls car accident claim, and the part of the process that can hold the greatest weight in the determination of damages, is the communications between you, insurance companies, and any other competing interests to the case.
The reality is that any communication between you and another party to the case is an opportunity to gain information that at-fault parties could use against you in your claim. With a lawyer at your side, you can rest easy with the knowledge that you have an advocate for your legal rights in every step of the claim. Your lawyer will communicate with all parties to your case and act as an intermediary on your behalf as you work toward a resolution of your case.
Gathering Evidence and Records
Evidence in a car accident case is critical for a determination of fault and also plays a vital role in the determination of damages for the injuries and losses you have suffered. Access to police reports, medical records, expert opinions, accident footage, and witness statements can be essential pieces to build your Wappingers Falls car accident case.
Our experienced Wappingers Falls car accident lawyers have the resources to not only help you access this information but also to analyze and evaluate the evidence available to fight for your rights.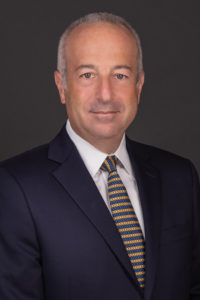 Estimate Your Damages
When serious injuries occur, insurance companies will often attempt to resolve claims as quickly as possible with the hopes that a car accident victim will accept a low-ball settlement offer. The truth of the matter is that to have a complete picture of the damages your injuries have caused takes some time. Oftentimes, you will not have a clear indication of the lasting impacts on your life stemming from your injuries. A car accident lawyer has the experience in handling car accident claims and cases to know what it will take to get an accurate estimation of the damages you will incur now and in the future caused by the accident.
Negotiate and Advocate on Your Behalf
Our lawyers will keep you abreast of all updates regarding your case. When and if an insurance company makes an offer of settlement, we will present you with their offer and provide you guidance and advice so that you can make the best-informed decision for yourself. You can rest assured knowing your attorney will advise you with your best interests and legal options in mind. While the decision to ultimately accept a settlement lies with you, your attorney will communicate your decision or continue negotiations with the insurance company as needed.
Successful Results for Clients of Finkelstein & Partners
At Finkelstein & Partners, we are proud of providing 60 years of legal services throughout the community. Our team of legal professionals understands the needs of car accident victims and the struggles that they face against insurance companies and at-fault parties. We have helped many accident victims over the years successfully fight for compensation to cover the full cost of the injuries that they have suffered.
Some of our recent results include:
A $2.85 million settlement for a victim of a drunk driving accident injured in a head-on collision.
A $1.95 million settlement in an injury case where a victim was injured while on the job by a negligent driver in a rear-end crash.
A $13.5 million settlement that we achieved on behalf of a young client that suffered serious injuries as a passenger in a car accident.
Finkelstein & Partners – Wappingers Falls Car Accident Lawyers
As a car accident victim, you can hire a personal injury attorney to represent you throughout your claim. At Finkelstein & Partners, we are ready to provide you with a free case evaluation to discuss the specifics of your case and possible legal options. Contact us at (845) 298-2870 for more information about how we can help you with your car accident claim. We have experience successfully representing victims of car accidents in Wappingers Falls, and we are ready to help you with your claim.